Business / Global
Business
Briefing
The indigo-dye farmers of Shikoku Island and how Italian racing bicycles are leading the breakaway.
The rail deal
USA
[FREIGHT]
Since the 2009 announcement that Warren Buffett would purchase bnsf, the US freight-rail company has had some big years. In 2014 it added 500 locomotives and 5,000 rail cars to its armoury; this year it plans to spend about $1.5bn (€1.3bn) on expansion projects as part of its largest-ever capital expenditure.
Among rail firms it is not an isolated success. According to transportation analyst Anthony Hatch, the US has enjoyed a "rail renaissance" over the past decade. "On the East Coast people have no idea that everything they're wearing probably came in on a train," he says.
Oil transportation has become increasingly important, with companies shipping tens of millions of tonnes of crude from oil-producing states such as North Dakota.
---
Shared purpose
Portland, Oregon
[RETAIL]
The West Coast state of Oregon in the US depends on high-volume trade with Japan, with exports worth $1.5bn (€1.3bn) per year. But lately it's been the small but beautiful side of this bilateral relationship that has garnered attention. A host of boutique Portland brands, particularly in fashion, have won over Japanese consumers. Tanner Leather Goods, for instance, retails at Nanamica's shop in Tokyo's Shibuya district; the dressmaker Make It Good recently attracted a Japan-based collaborator; and a Portland-focused showcase at the trend-setting Isetan store featured the craft collective Beam & Anchor among other artisan firms.
"For a younger, creative crowd, Portland products are appealing," says Mitsu Yamazaki of the city's economic development office. "They show a movement away from 'Made in China' and towards the handmade."
But stylistic affinity can also lead to bigger deals. Japanese retailer abc Mart bought Portland's 83-year-old Danner Boots for $138m (€122m) in 2012, in part to boost the proven appeal of the brand's Portland-made but Japan-exclusive lines.
---
Into the brew
Portugal
[TEA]
When Nina Gruntkowski arrived in Porto from Germany seven years ago she was delighted by the city's blooming camellias – many of them centuries old – that had been brought back from Japan by explorers. Within a few years she and her husband, wine producer Dirk Niepoort, were planting Japanese green-tea plants (a type of camellia) and by 2012 her company Chá Camélia was born.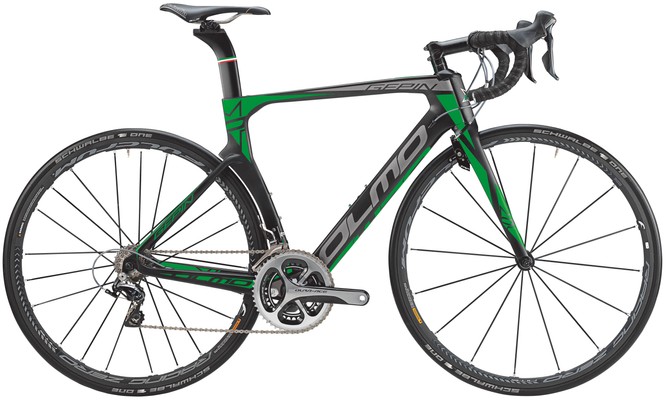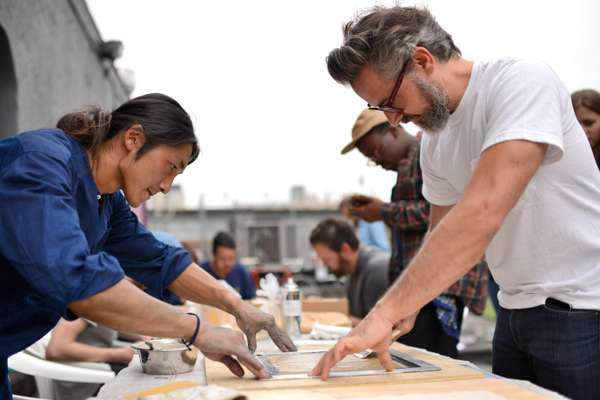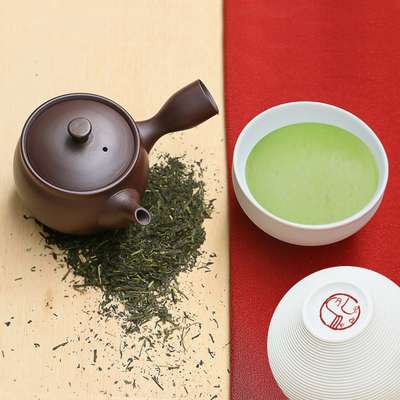 Since then it has become the only organic high-quality Japanese tea importer in Portugal and she now sells more than 20 varieties of tea to 150 retailers across Portugal and Spain.
---
Q&A
Lina Sakai
President of Fermenstation
Japan
With a career in finance and a degree in fermentation technology under her belt, Lina Sakai is far from your average agricultural entrepreneur. Her company, Fermenstation, makes bioethanol from rice, using idle farmland and stimulating the local economy in Iwate prefecture in the process. The ethanol is then used to make cosmetics and sprays.
What prompted your change in career from banking to biofuels?
I knew there were so many talented people working in finance already and I wanted to do something that nobody else could. I was always fascinated by fermentation and brewing in general but this fascination became a conviction after I started studying fermentation technology at the Tokyo University of Agriculture.
Why is sustainability so important to you?
Every business needs to be sustainable. A business that promotes sustainability is particularly important because our resources are so limited nowadays. But waste is seen all over and I wanted to change that. Creating a sustainable business centred on preserving farmland, making rice and ethanol and other value-added products not only stimulates the local economy but at the same time enriches our lives.
Your Iwate site offers guided tours; why do you want your customers to understand the process behind Fermenstation?
We want our customers to be fans of our products. Coming to see the beautiful rural scenery of Oshu [in Iwate prefecture] and seeing the people behind the scenes, experiencing the Fermenstation way of life is not only educational but also fun.
---
Taking a hike
Madrid
[PROPERTY]
Just as Spain's economy shows signs of life, the expiration of 30-year-old rent-protection legislation threatens to halt the bounceback. The end of the Boyer law – which exempted pre-1985 lease agreements from rent hikes – has already seen iconic retailers close. Commercial giants such as Inditex are expected to increase their presence along Madrid's Gran Vía as the smaller firms that can't afford exorbitant rent increases are forced out.
The windows of family-run toy shop Así – facing a rent rise of 800 per cent – have been papered over with signs reading, "Thank you for these 72 years." An estimated 38,500 businesses are under similar threat in the Madrid region.
In the lead-up to municipal elections in May, growing concern about the commercialisation of civic spaces, gentrification and high unemployment will be put under the spotlight as retiring mayor Ana Botella vacates City Hall.
---
Saddle soar
Italy
[MANUFACTURING]
Italians are leading the pack when it comes to bike manufacturing. Alongside Germany, Italy is Europe's largest producer of two-wheelers and was responsible for 19 per cent of the the continent's 2012 output.
Exports are the industry's driving force and demand is high for "Made in Italy" racing bikes according to Davide Ostermann Olmo, ceo of Olmo. Founded in 1939 by his grandfather, Olympic champion Giuseppe Olmo, the firm is famous for its top-of-the-line sports models. "We're not known for the number we produce but for the quality," says Ostermann Olmo.
---
Pitch perfect
Jakarta
[RETAIL]
In Jakarta, shopping ranges from endless sparkling malls to roadside stalls with very little in between – retailers aren't exactly spoilt for choice. But now Pasar Santa, a once-sleepy wet market, has also become a vibrant incubation site for the city's creative traders.
Popular haunts such as abcd (short for A Bunch of Caffeine Dealers), doling out barista-training classes and pay-what-you-like lattes, and Laid Back Blues Record Store have made this some of the most desirable retail space in the city. The market's top floor now boasts more than 200 stalls and a two-year waiting list for pitches.
---
Patents as virtues
Indonesia
[INNOVATION]
With Southeast Asia's trade barriers set to tumble with the advent of the Asean Economic Community by year's end, Indonesia plans to boost innovation in its private sector to compete with Singapore and Malaysia.
Indonesia's minister for research, technology and higher education Muhammad Nasir has hinted at ditching fees for patent and copyright applications to boost research spending, which makes up just 0.09 per cent of gdp. However, given that Indonesia files the most patent applications in Southeast Asia, a better plan might be to improve labour laws, identified as a weak link by the World Economic Forum.