Caruso / Milan
Perfect tenor
One of the world's most famous cultural venues provides inspiration for Caruso's Milanese flagship store. Blending finely tuned tailoring with a decorative visual score to rival La Scala, the menswear destination puts its clients firmly in the spotlight.
In the heart of Milan's Quadrilatero della Moda shopping district on Via Gesù, a street becoming a key address for luxury men's fashion (see panel), Italian menswear label Caruso's new flagship store draws envious looks. The Soragna-based clothier, backed by China's largest privately owned conglomerate Fosun, aims to give discerning gentlemen a space where they can try on the brand's suits. Caruso expects to open in Shanghai and Tokyo next year, hot on the heels of its New York and Milan debuts.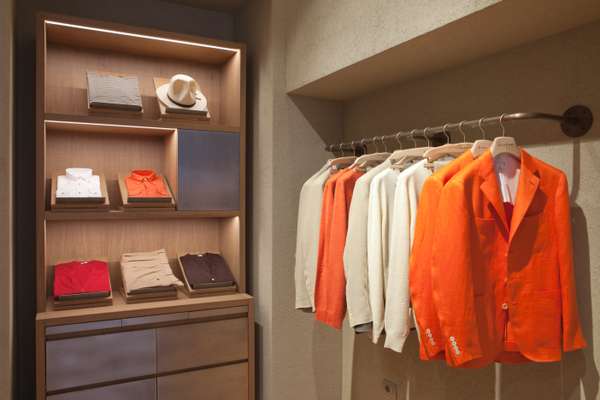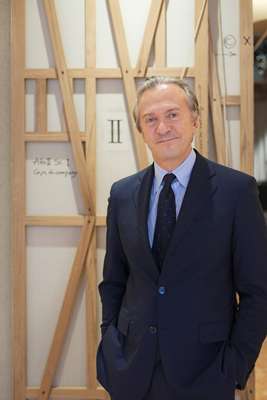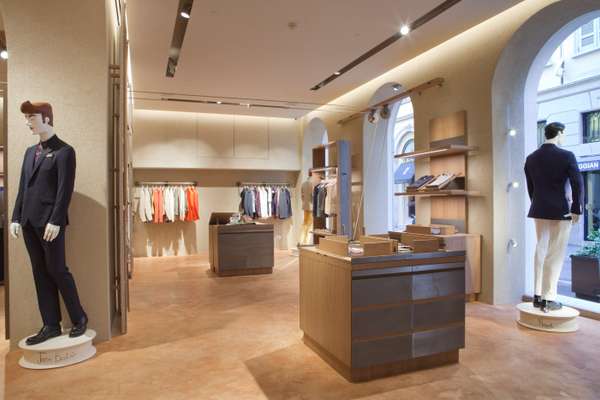 For Milan, the interiors draw inspiration from one of the city's signature landmarks: La Scala opera house. While the shop occupies the same building as the city's Four Seasons Hotel, the boutique's interior mimics the backstage of a theatre, complete with working winch and pulleys. At the entrance, shoppers are greeted by arias on the sound system, arched windows cast in Vicenza stone and flooring in cocciopesto, a technique that uses crushed earthenware mixed with plaster.
"Rather than a conventional retail space we wanted something that was a real coup de théâtre for our clients," says Caruso ceo Umberto Angeloni (pictured, top right). Beyond red velvet curtains, clients can admire a bas-relief in wood that depicts miniature spectators in copper and silver leaf at the opera, seated below chandeliers made of mother-of-pearl.
Ready-to-wear and made-to-measure suits are available and bespoke clients can select from hundreds of fabrics ranging from gabardine to Quattroventi, a special crease-resistant, two-ply yarn developed with Loro Piana. "We have 32 staff employed full time doing r&d just on fabrics and accessories," says Angeloni.
All-day wear is in Trio, a mohair, silk and wool blend; for summer, there is a linen bouclé blazer in blue, Angeloni's preferred hue for jackets.