The popularity of Goro climbing boots on and off the mountains is testament to the brand's unique shoe-making process.
In the world of climbing boots, one small but much-loved Japanese brand stands out: Goro. Founded by Isao Morimoto in 1973, Goro is admired by climbers and the fashion-forward alike and is as likely to appear on the streets of Harajuku as the slopes of Mount Fuji. The big surprise is that these famous boots are all but handmade in a tiny workshop on a quiet street in the northwest of Tokyo.
"My father [Goro Morimoto] was a shoemaker in Tokyo," says Isao. "He used to make everything – ski boots, golf shoes, baseball boots, dress shoes – and he did it all by hand." Morimoto senior passed his skills on to his son when the pair worked together. Isao initially focused on leather ski boots until the market shifted towards plastic. Gradually he moved into climbing and "off-road" boots and has stayed there ever since.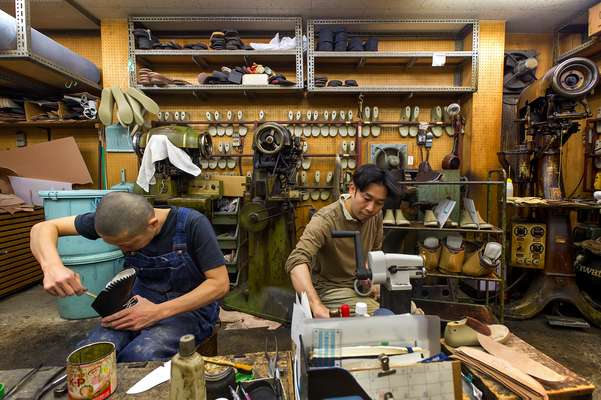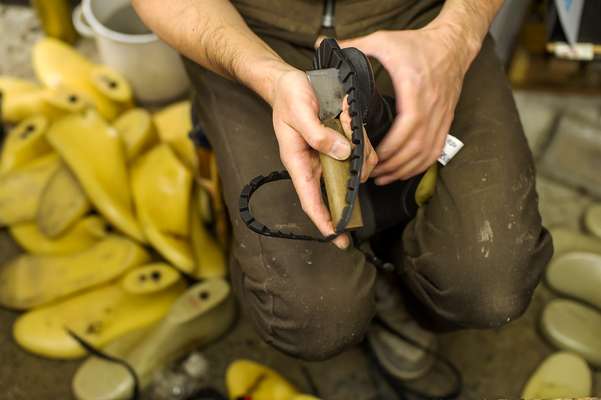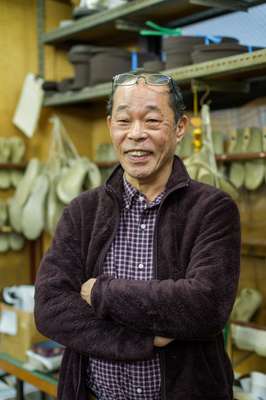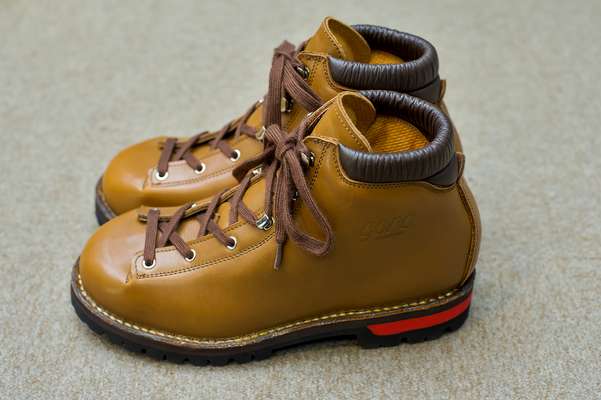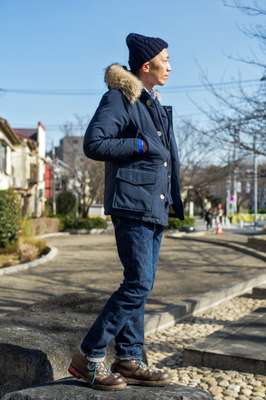 Like his father before him, Isao does everything by hand, leaving the machine elements to his staff. The leather uppers are all drawn and cut by hand in an upstairs room. Teruo Sunouchi, 72, has been cutting leather for half a century. The son of a big family in rural Akita, he set off to Tokyo in search of work as a young man and has been with Isao ever since. He sits cross-legged, deftly cutting out pieces of leather with a sharp knife. "It is very rare to make boots this way now," says Isao. "But the advantage is that we can make small adjustments to the design of the boots. It's impossible to do that with mass production."
The atmosphere in the workshop is hardworking but jovial. "If I die, things will be fine but if he dies," says Isao, pointing to Sunouchi, "we're in trouble." He is only half joking, since leather-cutting is key to the whole Goro process. Sunouchi has been training his apprentice, Yuta Tatsumi, for six years but reckons his young successor has another two to go. Isao, also 72, has seven staff and no shortage of people keen to apprentice with Goro. "It's rare to see so many young faces in a workshop," he says. "Usually everyone's over 60 but Sunouchi and I are the only jijisan [old men] here". Tomohiro Nukui, with a buzz cut and dungarees, used to be a hairdresser in Aoyama. Isao taught him "from zero". Masato Aoki, who used to be in the Ground Self-Defense Force in mountainous Matsumoto, has been at Goro for 18 years. "I was always good at sport and making things so this job was ideal for me," he says.
Customers can order a fully custom-made boot but the more usual semi-custom service involves drawing around a customer's foot, marking up the bumps and quirks and then customising the standard size to fit. On a good day the team will complete 13 pairs before clocking off. Last year, 3,500 pairs of Goro boots and walking shoes were sold and there is a two-month waiting list.
Among Goro's small range the most popular style is the Bootie-L. "It ticks all the boxes," says Isao, a casual hiker who has trialled all of the boots he manufactures. "It is light, comfortable and durable and it's got Gore-Tex inside so it's waterproof." The S-8 is good for trekkers carrying heavier packs.
Isao, who spends a part of every day in the Goro shop in Honkomagome, has customers of all ages from all over Japan: high-school students, yama (mountain) girls – a fashion tribe who love the kit more than the climbing – and loyal customers who are on to their sixth pair. "I'm so proud of the brand," he says. "I'm grateful that people want to buy them and come back again. I just want to keep making great, real shoes as long as I can."