My last meal / Tokyo
Yuichiro Miura
Legendary mountain climber Yuichiro Miura, who made headlines for conquering Everest at the age of 80, talks inspiration, near-disasters and his passion for steak.
"I've been coming to this place for more than 10 years. Basically I love a good steak. If I come with someone else we'll usually share a rib-eye and a good bottle of wine; I can eat nearly a kilo of steak on my own. I like eating a lot and preferably with other people. We had 16 people over for New Year at our house in Hokkaido: children, grandchildren and friends.
I've climbed Everest three times now. The altitude sickness at 8,000 metres is bad and I lost 10kg in the final week the last time. I was still thinking about food though. Before the final ascent, my Japanese team – including my son [former Olympic skier] Gota – ate noodles, mochi [rice cakes], canned sea urchin, salted squid and salmon. We even made temaki rolls from seaweed and rehydrated rice. When I came back to Japan the first thing I wanted to eat was sushi.
I come from Aomori but I've lived in Sapporo for years. The snow is great there. People call me a climber but I think of myself as a skier. Most of the time I climb mountains just so I can ski down. I've been skiing since I was three. It was different back then: you had to walk to the top first. You'd call it ski-mountaineering now.
When [Edmund] Hillary and Tenzing [Norgay] climbed Everest in 1953 I was at university in Hokkaido and it made a big impression on me. I later became friends with Hillary. He said skiing down Everest was crazy but that if he'd been younger he might have have done the same thing.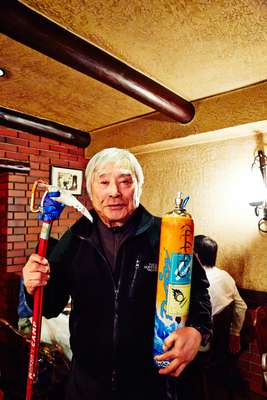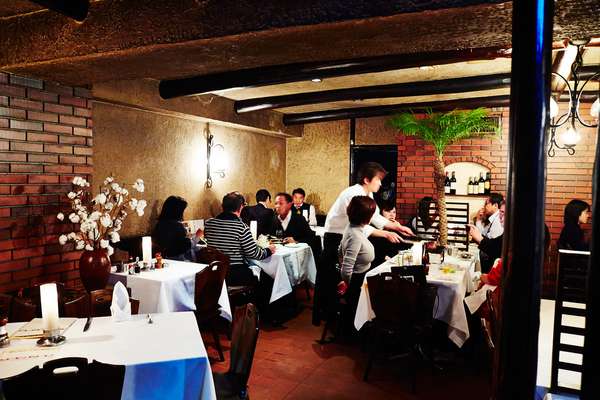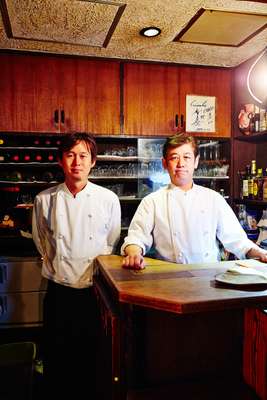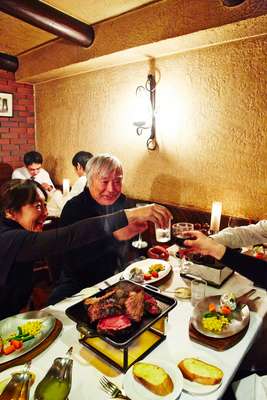 I did so many things when I was a young man that when I hit middle age I realised I'd lost my motivation. It was my father [legendary skier Keizo Miura] who inspired me. He skied down Mont Blanc when he was 99 and for his 100th birthday we went to Snowbird Ski Resort in Utah. One hundred and twenty friends and family came from Japan and we all skied down, with him leading the way.
I've been lucky. I was caught in an avalanche in Antarctica once and I crashed into a rock when I was skiing down Everest but I've always survived. I broke my pelvis and thighbone a few years ago and the doctors said I might not walk properly again but I healed quickly. I've been told I have the bone density of a 20-year-old. My weakness is my heart. I have arrhythmia and a blocked artery. I've had seven operations but no open-heart surgery yet. I'm an optimist. My artery was 65 per cent blocked so I thought, 'Well, that means 35 per cent isn't blocked.'
What I always say to people is that you need a goal. It doesn't matter how old you are. My next plan is to ski down Cho Oyu [an 8,201-metre mountain between Nepal and Tibet] in 2018. I'll start training in the Himalayas this spring. When I'm training in Tokyo I wear 5kg weights on each leg, carry a 25kg pack and walk for an hour or two. I also have a hypoxic chamber in my office; it can replicate the altitude of 6,000 metres. The doctors say I need another heart operation so we'll have to see how things go. I don't dream about climbing but if I close my eyes I can still see the final approach to the summit of Everest. Nothing beats the view from the top: it's the gateway to the universe."
---
In 2013, Japanese alpinist Yuichiro Miura became the oldest man to reach the summit of Mount Everest, at the age of 80. Miura has skied down many of the world's highest mountains, including Everest in 1970 – with a crash helmet and parachute – which was filmed and subsequently turned into an Oscar-winning documentary. Today Miura lives in Hokkaido where he skis every day in the winter and is preparing for his next Himalayan adventure in 2018.
---
Chaco Amemiya is a busy steak restaurant in Sendagaya, Tokyo. It was opened in 1979 by Michio Amemiya, who runs the restaurant with his two sons Toshio and Ryota. Chunky steaks are cooked on a charcoal grill; premium cuts of Australian and Japanese beef are offered at dinner.
---
To start:
Salad of lettuce, tomato, cucumber, carrot and purple cabbage with thousand-island dressing, French dressing and garlic bread.
Main:
Boneless rib-eye and fillet steak, charcoal grilled and served with carrots, sweetcorn, green beans and a baked potato. Miura customised his steak with garlic sauce, soy sauce and a drop of red wine from his glass.
To finish:
Yuzu sorbet then coffee.
To drink:
Concha Y Toro Sunrise cabernet sauvignon 2013 from Chile.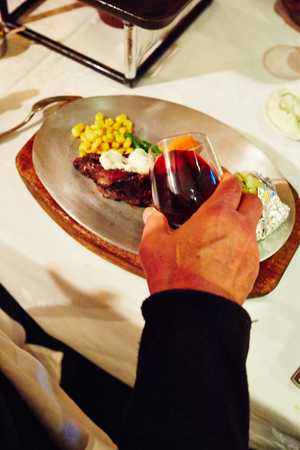 Charcoal-grilled steak
Serves 4
Ingredients:
1kg boneless rib-eye steak
1kg fillet steak
Salt, pinch
For garlic sauce:
1 garlic bulb, peeled and crushed
1 tbsp vegetable oil
½ tsp white vinegar
Method
Sprinkle salt on steak. Place on charcoal grill.

Cook very rare at a high temperature (at Chaco Amemiya the steak is cooked for 7 to 8 minutes at 700 to 800C).

For the sauce, mix garlic with oil and vinegar in blender.

Take steak from charcoal grill and transfer to heated plate.

Slice and leave rare or keep cooking to taste.

Place on an imono (metal plate), warmed to 170 to 180C to keep the steak tender.

Serve with vegetables and garlic sauce.