Business / Global
Business
Briefing
From typography in Verona to Thailand's new texting service, here's a worldwide trade round-up.
Pressing concerns
Verona —
PRINTING
Fair Verona may be best known as the setting for Romeo and Juliet but the town in northern Italy also enjoys a reputation among experts as a historic centre for typography. Over the years many traditional printing presses have closed down but in spite of this setback there is plenty of room for optimism.
It comes in the form of Stefano Schiavo and Nicola Zago (pictured, Schiavo far left and Zago second from left). In 2012 these co-founders of marketing company Sharazad met Lino Aldà, who was about to retire and close his printing press for good. Schiavo and Zago decided to buy Aldà's letterpresses and at the same time asked the old master to train them up in the craft of typography. Later that year, Lino's Type was born: a workshop and store built around the antiquated machinery.
Today, Lino's Type successfully produces and sells everything from business cards to wedding invitations. "Handcrafted products have those tiny imperfections that give them humanity," says Schiavo. "It is something you can't achieve with computers – only with a letterpress."
---
Fresh thinking
Amsterdam —
 LAUNDRY SERVICE
The perennial need for a pressed collar and preened shirt inspired Dutch entrepreneur Maurits Tiethoff to team up with business partner Niels Pols and start a 24-hour dry cleaning service. Opened this January in Amsterdam, Bubble and Stitch is a 48-locker shop with seven banks of deposit boxes around town where people can drop off their laundry for collection, cleaning and repair. There's a turnaround time of two days and users are notified by text message when their goods are returned.
---
The die is cast
Russia —
LEISURE
Not everyone loses out in a downturn. The Russian economy is teetering on the brink and the ruble tumbling but some companies are looking to grow in the creeping doom and gloom. One such enterprise is Hobby World, the country's biggest manufacturer of board games.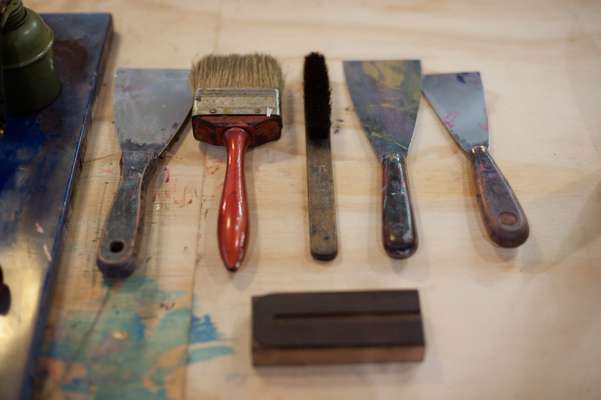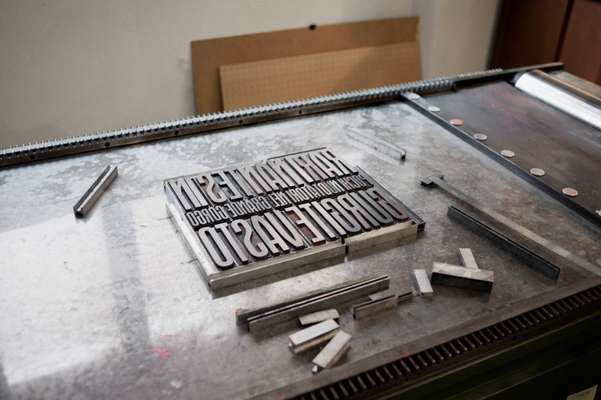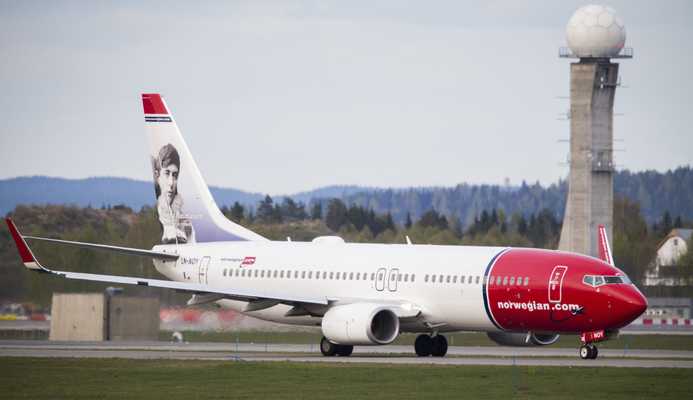 According to a poll conducted by the Levada Centre, a Moscow-based think-tank, more than half of Russians would cut back on holidays and entertainment if there was a new recession. As such, Hobby World is predicting at least 50 per cent growth in sales and annual turnover of rub1bn (€15.5m) in 2015. "Ticket to Ride or Munchkin could replace nights out in restaurants or cinemas and bring even greater pleasure to players," says ceo Mikhail Akulov. "What's more, unlike movie tickets, these games can be used multiple times."
---
Blanket coverage
Alentejo, Portugal — 
TEXTILES
Its economy is rooted in agriculture and handmade crafts but one of Alentejo's most iconic products is its blanket. The centuries-old tradition surrounding them is now kept alive by Mizette Nielsen, the Dutch entrepreneur who owns the last factory still making them here.
"When I bought [the workshop] back in the 1960s I knew that the craft was key to keeping it going," she says. "That's why we still make every blanket and carpet using handlooms." Nielsen's blankets can be ordered from the factory and range in price from €80 to €1,000 or more.
---
Losing altitude?
Norway —
AVIATION
When we sat down with Norwegian Air Shuttle ceo Bjørn Kjos in late 2013 he made it clear that Norwegian was in the market to stay. The low-cost airline had just ordered 260 new planes to further its growth overseas. For regional competitors such as sas, Norwegian's expansion into the US and Asia has been a menace. But Kjos's conquest has also put him in the middle of a transatlantic battle.
In early 2014 the carrier asked the US Department of Transportation for a second operating licence for its Ireland-based long-haul subsidiary Norwegian Air International (nai). But the application has languished with regulators as a major pilots union and other airlines put pressure on lawmakers. They call Norwegian's spin-off a "flag of convenience": a business that is set up in a foreign country in order to take advantage of a more favourable regulatory environment.
"Legitimate US and European airlines play by the rules in the global marketplace – that's fair competition," says Air Line Pilots Association president Tim Canoll. "Conversely, nai's model to skirt employment and tax laws is a direct attack on fair competition." Norwegian insists its Ireland strategy isn't about dodging labour rules. "The main reason is access to future traffic rights to and from the EU as Norway is not a member," says spokesperson Lasse Sandaker-Nielsen. "Norwegian could have based its long-haul company in any other European country and still used American and Asian crew – the way several other European airlines have been operating for years." The dispute rages on and there can be no doubt that 2014 was a challenging year for Norwegian: it made a net loss for the first time in eight years and its share price dropped. But there is hope on the horizon for the troubled flyer as low oil prices and sustained demand look set to continue into 2015.
---
Inked in
Singapore — 
FASHION
After three years of painstakingly planning, researching and scouring the region for the best manufacturers, Singaporean brothers Kenghow and Kage Chong (both pictured, Kenghow on left) launched their brand Biro's debut collection of "Made in Japan" menswear in 2013. "Our aim was to make truly great quality products with depth," says Kenghow.
Biro caters to consumers who care about more than the price when buying clothes; information about the products' provenance, materials and manufacturing processes can be found on every hangtag. Kenghow personally travelled to Japan to meet the craftsmen who now give shape to his and his brother's designs.
"Japanese ateliers blend the traditional with the revolutionary to form clothing that invigorates our daily lives," says Kenghow. Most of the fabrics are sourced from Okayama and the factories set on the outskirts of Tokyo house vintage machinery dating back to the Second World War. They also employ traditional techniques such as kimono dyeing to create lasting wardrobe staples, including pullovers, shirts and trousers.
Over 400 pieces have been sold through Biro's website; the brand also has a presence on Singapore's upmarket Orchard Road – at department store Tangs and design retailer Keepers – as well as at multi-brand shop Frontrow at Raffles Hotel. In 2015 the brothers are casting their eyes further afield even as they busy themselves with their latest collection, which will feature an earthy colour palette. Expect to see their clothes in Taiwan, the US and Canada before the end of the year.
---
Digital delivery
Thailand —
TECHNOLOGY
Japanese mobile messaging company Line has become the latest in a long line of such businesses to diversify its model in order to up profits. In February the company teamed up with Thai firm aCommerce to launch the new "Cheap Sure Sure" grocery delivery service in Thailand. The new application offers discounted deals on a selection of fresh produce that can be paid for with the in-chat Line Pay function.
With a huge portion of the Thai market already on board – Line has 33 million users in the country – this could prove a canny way of monetising messages.