Film in Malaysia / Penang Hill
Camera ready
There's a new breakthrough star on screen: Malaysia's film and TV industry, with its stunning settings, burgeoning infrastracture and international tax breaks is beginning to make a global impact.
Last summer, thousands of visitors to Penang made their way to the top of Penang Hill on a historic funicular railroad. Armed with cameras and many a selfie-stick, some were heading to tour the colonial houses that reveal the retreat's past. Mock Swiss chalets, English country cottages and grand stone bungalows line a narrow road that winds around the hill. Some inhabited and some abandoned, the buildings are leftovers from when Britain ruled Malaysia. In one of them – a two-storey house called Woodside – this era is being played out again.
Inside Woodside's English country garden voices are hushed. At one corner of the lawn, a group of people armed with paper fans cluster around small television screens shaded by a tent. On another side of the garden, a group of men sit around a plastic ice cooler of bottled water; an incongruous setting for their old-fashioned cotton tunics. And across the manicured lawn, a couple embraces under a half-built wooden pagoda.
The scene is tense; someone yells "Cut!" and the garden suddenly comes to life. Figures rush to help the couple, handheld electric fans whir into action, large umbrellas provide immediate shade and beads of sweat are dabbed away. "To be honest, the heat and mosquitoes can be a bit of a challenge sometimes," says Dan McCulloch, producer of Indian Summers. It's a 10-part television drama that depicts the last days of the British in India and has the highest hourly budget on the UK's Channel 4. For the past six months, Woodside has been transformed into Chotipool, the residence of Ralph Whelan, the private secretary of India's viceroy and the series' lead character.
"What I didn't want to do is shoot in a built set in a studio and then nip out to shoot the exteriors," says Charlie Pattinson, the drama's executive producer whose first major hurdle was to decide where to make the £16m (€22m) series. Having dismissed locations in India and Sri Lanka, Pattinson visited Malaysia. On his last day there he was taken up Penang Hill. "It is incredibly well preserved," he says. "There were a number of fantastic locations and a new tax incentive that meant I could afford it all."
Pre-production started in October 2013 with most of the cast and crew arriving last spring. Despite good infrastructure and widely spoken English, Malaysia doesn't top lists of locations for international television production. But the introduction of the Film in Malaysia incentive – launched in 2013 by the country's National Film Development Corporation – is changing that. The scheme offers a 30 per cent tax rebate to overseas productions basing themselves in Malaysia for filming or post-production. From reality shows to feature films, it's creating a new training ground for the country's talented production crews.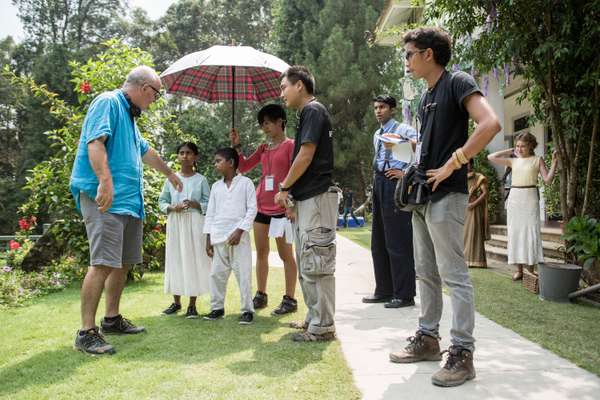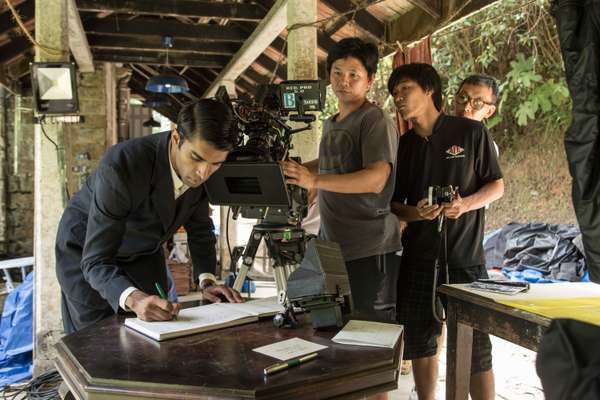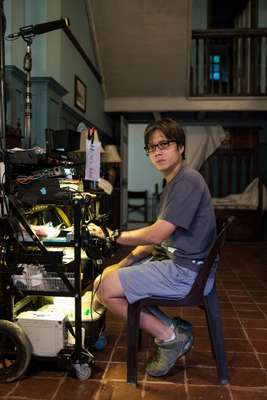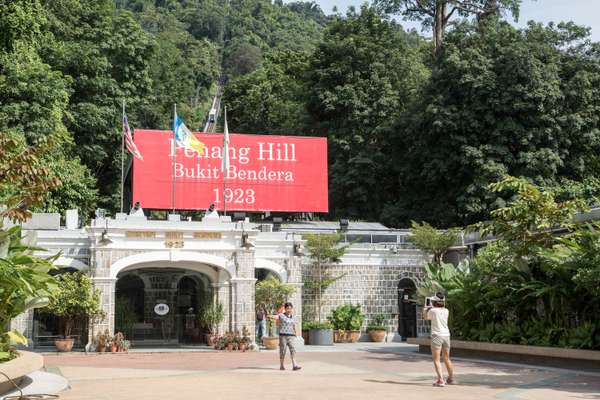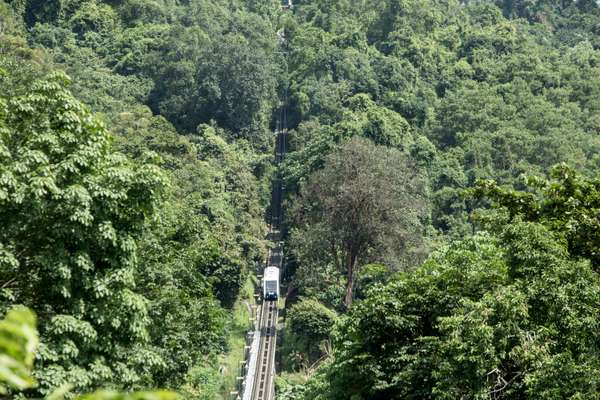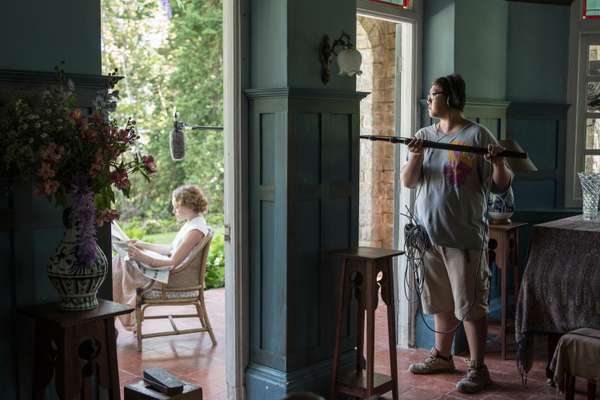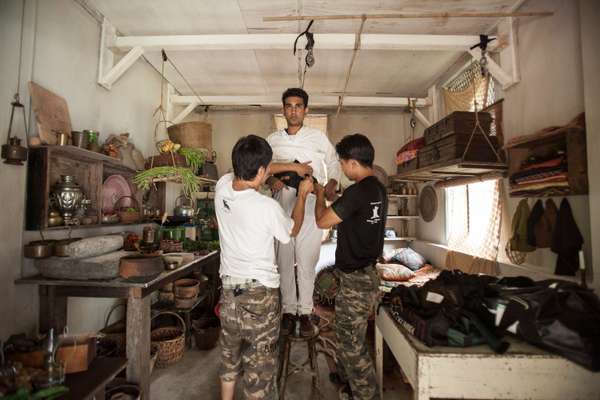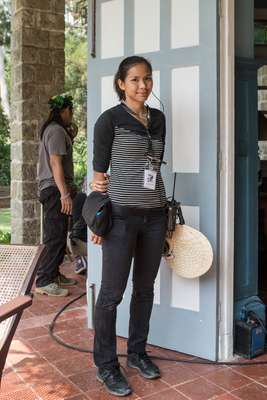 "When we started Biscuit Films in 2006 our core work was on commercials for countries such as the UK, India and Denmark," says Magen Appathurai, co-founder of the Kuala Lumpur-based production office and the local line producer for Indian Summers. "Today 70 per cent of our work is in film and television."
Founded with Canadian Bill Donovan, Biscuit is one of Malaysia's leading production companies and regularly partners with overseas film and television makers. Over the past year or so they have worked not only on Indian Summers but also the Weinstein Company-produced Marco Polo series and Michael Mann's us$70m (€62m) Blackhat. "Both of those projects were a result of the incentive; prior to it, Malaysia was often overlooked," says Appathurai.
Last June the Pinewood Iskandar Studios were opened in Johor Bahru, a city on the southern end of Peninsular Malaysia that connects directly to Singapore. A joint venture between the UK-based studios and the Malaysian government, the development is a gamechanger for the Malaysian film industry. Boasting nearly 10,000 sq m of sound stages, two TV studios, post-production facilities and even a green-screen water tank, Pinewood Iskandar also runs training courses in partnership with the UK's Met Film school. Called the Iskandar Malaysia Creative Industry Talent Development Program, courses range from seminars on film financing and screenwriting to technical lessons on sound-mixing and camera operation.
Despite film schools in Kuala Lumpur, Penang and Johor Bahru, many of the Malaysian crew on the Indian Summers set learned on the job. For some it's a family business. The 23-year-old Syaqueer Sahibjahn, one of the production's personal assistants, is stopping people from walking into shot while his cousin Guyzudeen manages all the facilities.
"This production can really help to improve the attitude of crews here," says Guyzudeen, who grew up following his father Razak: Indian Summers' locations manager to set. "We learn from visiting crews. It provides us with infrastructure and training and elevates the local film scen." Guyzudeen's mother Waty works in costumes with his aunt Hanim while his uncle Ameer runs transport.
"The industry is very much based around a family-oriented production team," says Razak, who has been in the business for nearly two decades. "The government incentives are good but we must ensure the standard of the production houses that work with international projects. One bad thing could give our whole industry a bad name." Aside from the Sahibjahns, the grip and electrical teams on set are also based around one family. Suri Thamudu Ramasamy, the key grip, jokes that if you train up a family member they're less likely to leave.
"That sense of extended family seems more marked in Malaysia," says Pattinson from London, where his company New Pictures is based. "You get a sense that year on year, everyone will come back to this production. You don't have that in the UK or more mature industries where people move on to another film rather than get promoted within the same production. I felt very strongly about having a mixed crew. When a nation has a tax incentive it's partly because they want to build their own industry."
On set this approach is clear. Brian Chew, the third assistant director originally from Kuala Lumpur, directs background actors and extras that mostly hail from Georgetown's Indian community, while Ling Chung Yiew ensures the actors' costumes stay perfect between takes. Malaysian actor Ash Nair plays the role of Bhupi and between 2,000 and 3,000 extras have been hired locally.
For the Malaysian crew, working on an extended television drama required learning on the job. Filming in blocks with different directors, maintaining locations throughout the shoot and the rigorous schedule were all new to those used to working mostly on films or commercials. But now, the group is ready for more TV drama-based work.
A desire to nurture and maintain talent within the production is important to Pattinson. If Indian Summers goes onto a second season, he hopes that more members of the current Malaysian crew will take up senior roles, having learned from the first season's structure. His end goal is to have a full Malaysian crew by Indian Summers' fifth season.
"We're making a television series that ultimately will take a view about the British feeling that they were the only people who could run India. And I didn't feel that we could take the view that the British are the only people who could make a television series. The irony is too great. Our plan is to increase our Malaysian presence and perform a sort of year-on-year training function."