Hannah Cohen / New York
Key change
Musician Hannah Cohen is not afraid to flip the record, shifting from her first album's folk to the more electronic-flavoured follow-up 'Pleasure Boy'. Monocle met her in New York to talk process and production.
Hannah Cohen appeared on monocle's radar with the release of her 2012 debut album Child Bride, a folky showcase for her talent and songwriting prowess. This year's Pleasure Boy is a different sort of creature altogether: reflective, sexy and wise, it's an album inspired by a break-up that, Cohen assures us, "gets its energy from there but isn't a break-up record". Recorded in Manhattan and produced by her friend Thomas Bartlett, aka Doveman, the album is a marvel of tight songwriting and shimmering production. It's pop but odd. Ahead of the album's release, Cohen talked witchiness, cakes and dressing up. Lucky old us.
Monocle: Your sound has gone from folksy to electronic. Why the change?
Hannah Cohen: It just happened. This was the real product of being in the studio and not having any references; I wrote most of the songs on the guitar but almost no guitar ended up on the record. I wanted to put them on synthesizers, keyboards, an autoharp, the Omnichord, so these new instruments and sounds set the tone rather than just us doing a folk, acoustic record. I wouldn't say it's an "experimental record" but it's the product of experimenting in the studio.
M: What atmosphere did you want?
HC: I wanted something female but also brooding, visceral and a bit witchy. Sort of possessed a little bit – possessed with a feeling. Sadly that feeling was bad. I was feeling like shit because of a bad break-up but I didn't want it to be a break-up record. I want people to listen to it with fresh ears.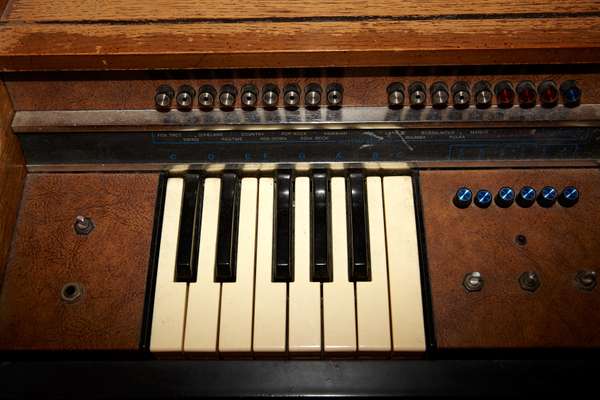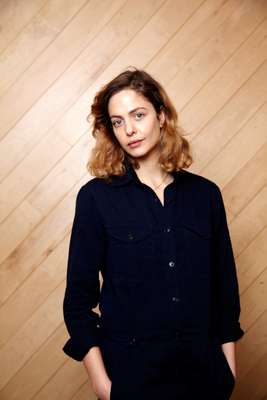 M: What's your working day like? How did the album physically come together?
HC: After making, releasing and touring the last album I sang in some other bands and wrote a few new songs for myself to be ready to get the record together. Songs come and go, in and out the door. I write in the morning and if I haven't finished it by the end of the day I trash it. You can tell if it's working or not and if it is, you can put most of the parts together and work on them again the next day. I'm still learning about music and what I feel about it. I don't have a set method. It just comes to me, if it does.
M: What comes first for you: the words or the music?
HC: The melody comes first and then it starts from there. Thomas Bartlett, my friend and producer, and I work together very much. We were friends and started writing songs. One night we were hanging out with friends, having drinks, passing a guitar around and I played something and he was like, "I know exactly what to do with you!" On Pleasure Boy we spent a lot of time getting just the sound we wanted and I fought for all the things I wanted on and off the record.
M: What are your inspirations and cues when you are working on new material? What do you listen to and look at?
HC: I draw inspiration from a lot of different places but I don't tend to listen to music so much when I'm making things because you can find yourself slipping into styles by accident. Like, "Oh, that sounds a bit like Barry White." I love Barry White! I was also listening to a lot of Brazilian music, folk music and also disco edits. I don't think I draw from the music I'm listening to. In fact, I really got into ikebana – Japanese flower arranging – and Dressing for Pleasure, which is actually where the name Pleasure Boy came from. It's a collection of magazines from Atomage from 1972 to 1980; a fetish, vinyl, leather magazine. Home-made stuff. Visually, I thought it was really interesting. Personally I don't necessarily need to be dressed up in leather and rubber but they're really cool images.
M: Does that affect the sound of the record? Synths and dark electro? Sexy darkness?
HC: Haha! I'm still working out what the record means to me.
M: The album's 35 minutes long – that's strict quality control.
HC: Yes, I hope so. I hope it's a short, sweet statement. We had about 16 songs at one point but I feel that people don't have the same attention span they used to. I'm guilty of that as well. I want to get to the point, get to the good stuff. I'm working on that with myself, trying to let things breathe. I didn't have that patience with this record. I wanted to be constantly building, constantly finding another layer of sounds and patterns. I wanted to be proud of every song on Pleasure Boy 15 years from now. I didn't want to just throw a couple of songs on there as filler to make it up to 10 songs. We wanted to be really proud of it all.
M: The visual identity is important, too. How did you decide on leaning against those broken wedding cakes for the cover? That's quite a metaphor.
HC: That was my dear friend Will Cotton's idea. He's an artist who's been painting me for years, portraits and things. I've always loved his work and working with him; rolling around in cakes and whipped cream and having cupcake tiaras and things like that. I asked him to do it and originally it was going to be a painting but we didn't have the time so we went to the studio and did this. I'm a huge fan of Lauren Bacall and I wanted to have that snarl, just immersed in cakes. I love that it'll influence how people listen to the record. There's a decadence there, an overindulgence, especially with a title like Pleasure Boy. It's kind of suggestive, which I like. But keeping it classy. Always.