Idex / Abu Dhabi
Think tank
Bringing together an explosive mix of military manufacturers and eager customers, the International Defence Exhibition is an all-action trade fair with an attentive audience.
The smell of gunpowder clings to the air as shots crackle between elite special forces and the shadowy terrorist group that has overrun a container port and seized a weapons cache. A fighter jet roars overhead, pounding enemy positions as Apache attack helicopters close in. Special-ops boats, tanks and jets are mobilised and it is clear the guerrillas are outgunned and on the run. As the last of them is rounded up, the audience breaks into rapturous applause.
As trade fairs go, the opening of Idex – Abu Dhabi's biennial International Defence Exhibition – is breathtaking; but what else would you expect from the lucrative world of defence? As the stands empty it is all smiles and handshakes among dignitaries and uniformed military personnel as the business of marketing and selling arms gets underway.
With 1,200 companies from 55 countries present, Idex has joined the ranks of the world's largest defence exhibitions. It draws in official delegations from around the world, offering them a one-stop shop for muscling up their militaries. And the need is there. With the emergence of the Isis movement in Iraq and Syria, unrest elsewhere in the Middle East and a Ukraine mired in conflict, there is no end in sight for defence contracts.
"This is a very difficult region. There are a lot of bad things going on," says John M Urias, president of Oshkosh Defense, which supplies vehicles to the US military. A former US army major general, Urias concedes that conflict does boost business "but we would never hope for instability", he says adamantly.
Ultimately the defence business is a numbers game and Oshkosh knows this well. On day three of Idex, news emerges of a $235m (€210m) support contract it has signed with the uae. Two years ago it won an Emirati contract for around $380m (€339m) to supply 750 mrap (mine-resistant ambush-protected) vehicles. Urias stresses that such deals take months, if not years, of work. "You can't just fly in, have a meeting and expect to get a contract," he says bluntly.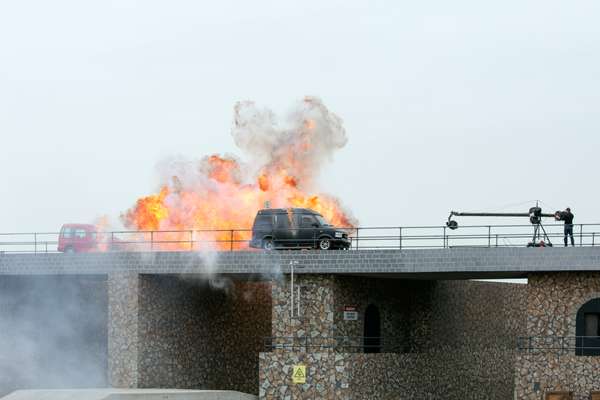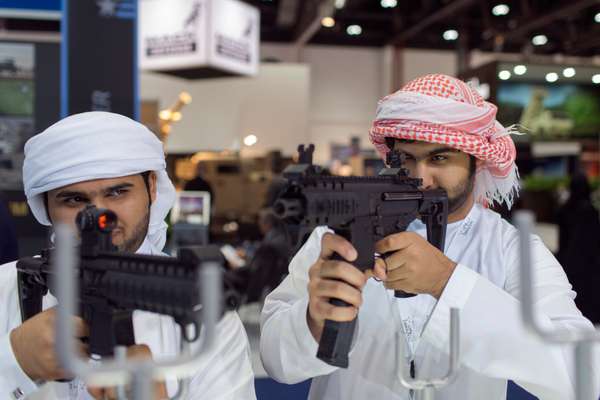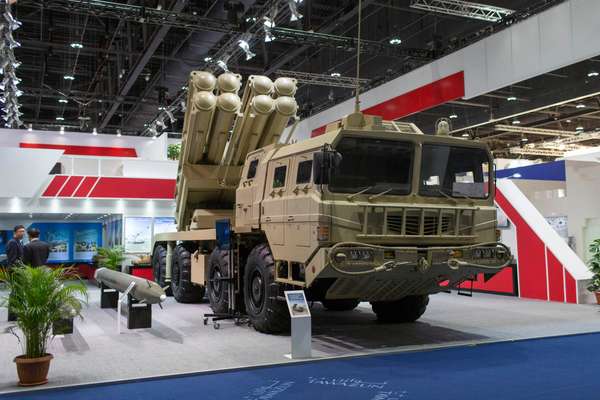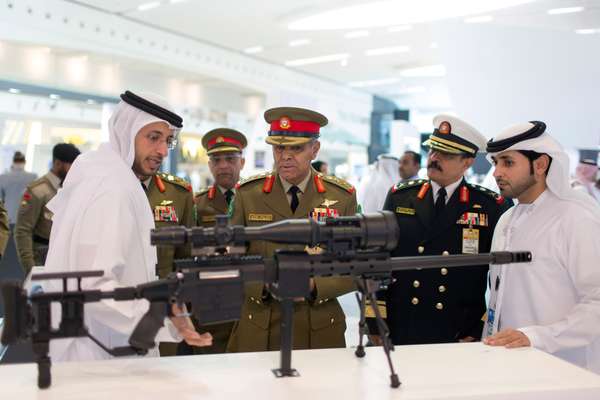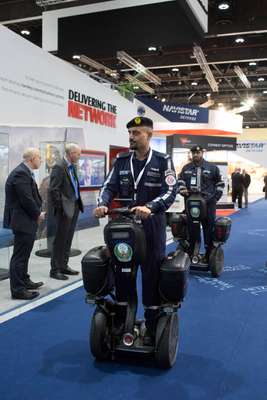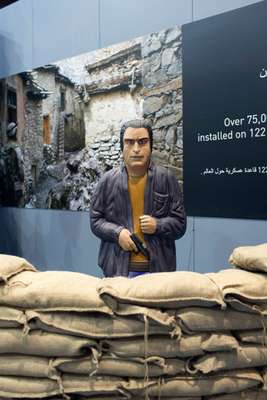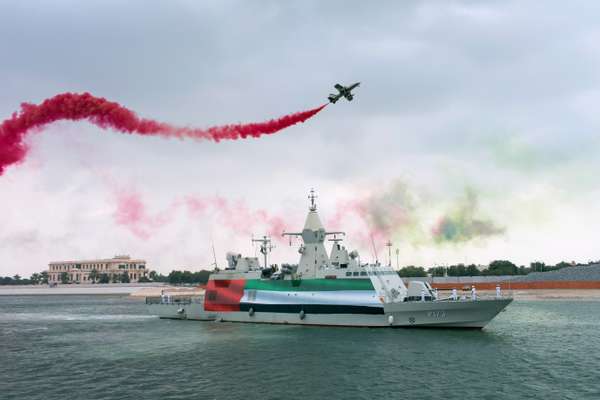 While global defence spending in 2013 was dominated by the US (€536bn), China (€100bn) and Russia (€61bn), the uae has been climbing the global league table in recent years. In gdp terms it rises higher still, spending proportionately more than all three. Despite the slumping price of crude oil that is squeezing budgets there is no sign it is applying the brakes. On the first day of Idex, officials announce Emirati contracts worth $2.6bn (€2.3bn). No wonder the largest defence suppliers in the world book their flights to Abu Dhabi months in advance.
As the host of Idex, the uae gets to showcase its newly acquired military prowess and promote itself as the centre of the Middle East defence trade. Boasting advanced equipment, its armed forces have recently been putting it to use in Libya and as part of the coalition against Isis, earning the nation diplomatic kudos.
But the traditional model is evolving. Having long been dependent on sophisticated weaponry from US and European defence behemoths, it is increasingly looking to domestic companies to supply its own needs and those of other nations. "Acquiring the knowledge is far more important than just buying in products," says Hamad Al Ameri, ceo of Caracal, a home-grown small-arms manufacturer that supplies the uae armed forces and police. Last year it was incorporated into the Emirates Defence Industries Company, a new umbrella group to develop the uae defence programme.
A former officer in the uae forces who was trained at the UK's Royal Military Academy, Sandhurst, Al Ameri has swapped his uniform for traditional Emirati dress. The self-confessed gun enthusiast acknowledges the popularity of his stand. "As a soldier, an assault rifle or a pistol is what counts most," he says.
The art of guns is not just having them but knowing how to use them, which companies such as the US's VirTra have tapped into. At its hi-tech v-300 virtual shooting range, regional director James Peters prepares a training scenario for two Italian naval officers. "OK guys, you're at the movie theatre in Arizona," he says, giving them each a handgun. Screens play out a video scenario of gunmen on the rampage inside a cinema. Hostages are shot, blood is spattered on walls and the trainees have to take them out. Too slow and you get a mild electric shock, which adds to "the fear mode", says Peters, a former Swat team police officer. "This is the best weapons simulator there is. We even use real actors."
Across the 12 exhibition halls of Abu Dhabi's National Exhibition Centre, visitors inspect the latest in pistol design, bulletproof limousines, radar equipment, unmanned aerial drones and lots more. Some browse. Others are in a hurry. "I have a tender out now. Can you talk?" asks a flustered man in broken English at a European small-arms stand.
Dressed in matching blazers, a Russian delegation clambers over a tank at the Russian pavilion. On an adjacent wall a huge screen shows footage of its firing capabilities to a techno-music soundtrack. Nearby a TV network is interviewing the ceo of Kalashnikov, the company behind the most famous assault rifle in history. Behind him is the company slogan reading, with no sense of irony: "Kalashnikov: Protecting Peace".
The largest stands belong to the world's major defence companies and are manned by smart executives. Upstairs, plush hospitality suites and meeting rooms are on hand for serious inquiries. Beyond the niceties there are rules – "Please don't take photos"; "No, I can't talk to journalists" – that must be obeyed.
At this year's Idex an area of particular interest and intrigue is civilian applications for defence equipment, whether that be lightweight drones to monitor oil and gas installations or advanced systems to rout out cyber attacks. "After air, land and sea, cyberspace is the fourth domain. It's an area attackers are seeking to exploit," warns Simon Goldsmith, head of cyber security at Britain's bae Systems. And with a variety of light armoured vehicles on display, "mobility" and "survivability" are also key buzzwords.
But don't forget about the leisure market. In the naval section, the latest reinforced inflatable craft built by Asis Boats is on show. The Bluebird is capable of reaching 55 knots an hour and withstanding tough sea conditions. "This is a top-of-the-line military boat," says Roy R Nouhra, president of Asis military division, who then talks a lot about special forces. "But if you want to feel like James Bond, the good news is you can buy one, too."
Five headline-makers
Typhoon talks
The UAE is continuing talks – which stalled in 2013 – with UK-based BAE Systems over the purchase of Eurofighter Typhoon combat aircraft to replace its ageing Mirage fleet. The Typhoon has struggled for major orders in recent years.
French force
Dassault aims to drum up Emirati interest in its Rafale jet. Talks hit the buffers in 2011 after UAE officials described French firm Dassault's terms as "unworkable". But after sealing a deal with Egypt to supply 24 jets, the company has fresh confidence.
Drone development
Under pressure from western sanctions, Kalashnikov Group announced it would manufacture unmanned aerial drones following its purchase of Zala Aero.
Plated pursuit
German armoured-vehicle provider Trasco premiered its first transformation of a Mercedes-Benz S-Class V222 limousine, complete with armoured-glass roof. Costing €1m, the vehicle offers luxury and protection.
Maritime mastery
UAE boat-builder Al Marakeb unveiled its B-7 Unmanned Surface Vessel, said to be the world's only unmanned maritime craft, with military and commercial uses.