Media Town / Mexico City
Digital uprising
One of the world's most populous urban areas, Mexico City's politically savvy population is blessed with a growing number of independent media outlets that are operating increasingly online.
Mexico City is a national hub of political derring-do. The central role that politics play in the city's cultural, social and economic life can be seen in the posters plastered over the walls of the wide urban avenues, heard in the radio broadcasts wafting from the taxis in the busy streets and affirmed by the high-stacked displays of local magazines and newspapers at newsstands throughout the city.
The media landscape in Mexico's capital has evolved profoundly in recent decades. Gone are the days when a single state-owned company supplied newsprint at subsidised prices to newspapers and government agencies provided the majority of advertising for most media outlets. While television continues to be dominated by one firm, Televisa, Mexico City has developed a vibrant ecosystem of political news magazines and an active space for political debate on Twitter.
The main contender in the world of Mexican television news is Joaquim Lopez Doriga. Every evening during his El Noticiero newscast Lopez offers an account of Mexican current affairs and attracts more viewers than most of the station's popular telenovelas. Lopez's style has earned the ire of the country's political left who say Televisa is not doing enough to investigate Mexico's political and economic elites. The station has longstanding ties to Mexico's governing party, the pri, and a close relationship with the current government. Although Mexico's current president, Enrique Peña Nieto, has worked to pass a telecommunications reform bill designed to boost competition in the broadcast TV sector, it is unlikely that any new competition will take a big bite out of Televisa's 70 per cent share of the broadcast advertising revenue market any time soon.
For now, residents of Mexico's capital who are looking for a broader range of perspectives can turn to Carlos Puig's 15-minute Cable TV news-interview show that allows guests to present their own perspective on Mexican public life. The show is broadcast on Milenio, a cable station owned by media magnate Francisco Gonzalez and his conglomerate Grupo Multimedios. Puig brings an open-minded mentality to his interview show and attracts a smaller but more urbane audience than some of his rivals.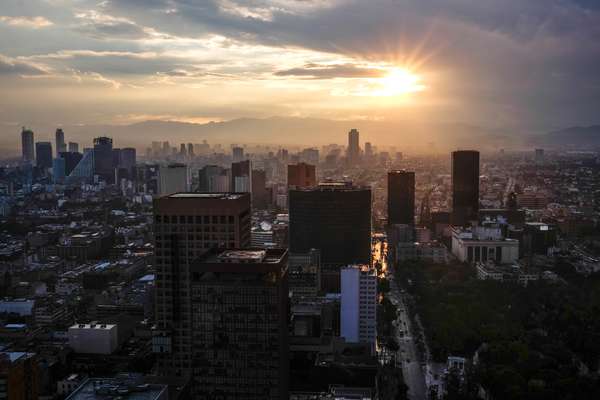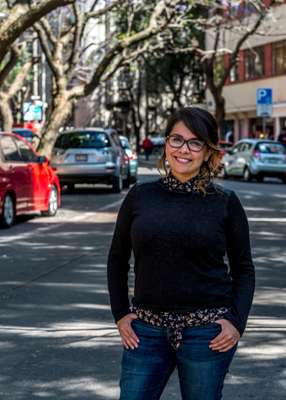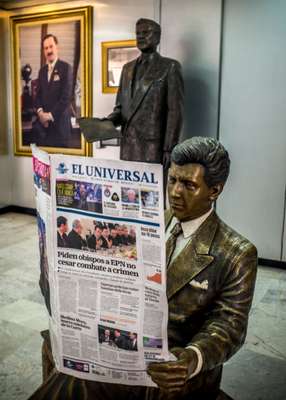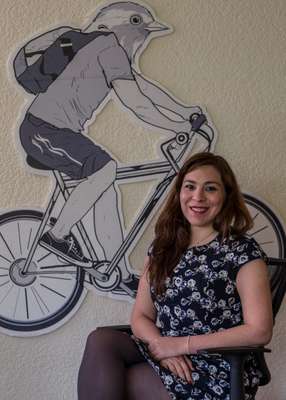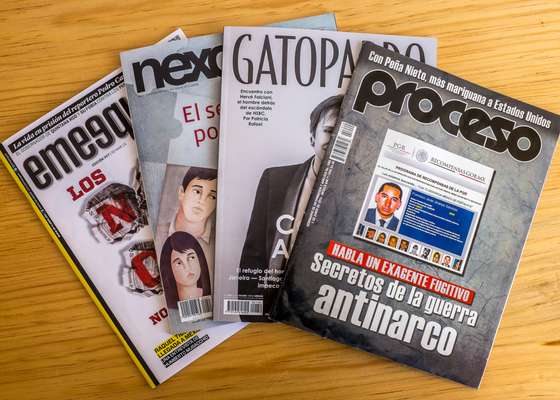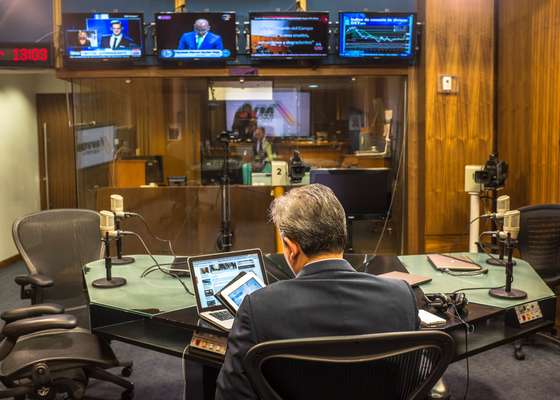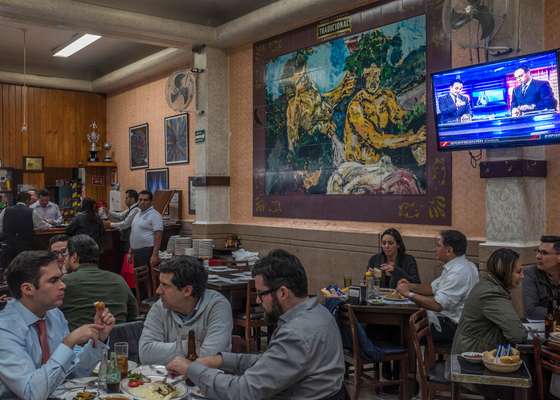 Chilangos, as Mexico City residents call themselves, can take respite from the world of TV news at El Centro de Cultura Bella Epoca, the city's most erudite bookshop. In addition to shelves stocked with hundreds of books on politics and history, El Centro sells well-known political magazines such as Nexos and Gatopardo, and high-brow titles such as Cuartoscuro and Código. The country's first modern anti-establishment magazine, Proceso, was founded by newspaper editor Julio Scherer in 1976 after he clashed with politicians and businessmen and was pushed out from his editorship at the newspaper Excelsior.
The brutal murder of Proceso journalist Regina Martinez in 2012 is a reminder that independent journalism remains a dangerous business in Mexico. Although political elites still benefit from a cosy relationship with the major broadcast television networks, they now have to contend with independent reporting from a new generation of magazines such as Chilango, a current affairs and culture magazine, and Emeequis, one of the city's most successful independent political titles.
monocle had a drink with Vietnika Batres, the editor of Emeequis, at the back of El Pendulo, a café and workspace located on a tree-lined street in the Condesa neighbourhood. Batres explains that when she left a position editing a news magazine published by Mexico's top-selling newspaper El Universal nearly 10 years ago "we started out trying to be a young version of Proceso but we changed". Batres and her staff work to find stories that resonate with readers: recent pieces include articles on noted chef Enrique Olmera, the country's most famous porn actress and a series of pieces documenting the emergence of cartel-fighting militias along Mexico's Pacific coast.
"You can't always give people bad news, there's a lot of things happening here and it's not all negative," she says. While Emeequis covers a wider range of stories than Proceso it also departs from Nexos, the capital's most respected journal of politics and public affairs when it comes to presentation. Emeequis has become a success story that the other two heavyweights in the world of independent political magazines may want to emulate.
A shift towards multimedia is being embraced at other Mexico City news providers. Standing outside the office of El Universal, photo editor Crisanto Rodriguez says that as more people start consuming news on tablets and mobile phones in Mexico City: "They want stories that are illustrated with images. There's more demand for multimedia."
Sitting inside his fifth-floor office, the paper's news editor Carlos Benavides says that although the paper prints 100,000 copies a day – 80 per cent of which are sold in Mexico City – readers are increasingly accessing the paper online. El Universal's website attracts nearly 18 million unique visitors a month, a fact that has changed how the paper manages its assignments. "We have two million followers on Facebook and Twitter. We can see minute by minute what people are reading and can adjust our coverage," says Benavides, who has been at the paper for 15 years and witnessed the nearly 100-year-old institution's online evolution first hand. "Most people listen to the radio commuting to work. In the afternoon they check the news online and in the evening they read newspapers and watch TV." Mexico City's notorious rush-hour traffic creates a captive audience looking for radio news, podcasts and digital storytelling.
On a sunny spring afternoon, Dulce Ramos, the 34-year-old editor in chief of Animal Politico, one of Mexico City's top online news sites, tells monocle that "Chilangos are well informed. Taxi drivers always have their radios on. Restaurants always have news on the television. People are always consuming news and talking about political issues." Many of Mexico's major social-media protests have started in Mexico City. It's a natural platform for the city's politically obsessed populace. "People here are less apathetic than in other parts of the country and social media has a bigger role in public debates," says Ramos.
Animal Politico has risen to prominence by fostering a tight relationship with city's tuiteros, as Mexico's Twitter users call themselves. "Historically, TV has protected those in power. Twitter has more people sharing their opinions," says Ramos. The growth of online media is helping Mexico City's media ecosystem diversify rapidly. "I grew up with two TV channels," says Ramos. "Now the menu is more expansive."
Q&A
Carlos Puig
News anchor, Milenio TV
Mexico City
What is the most dynamic area of Mexico City's media sector?
The easy answer is the internet. But it's a very small market because of the cost of smartphones with data plans. The most dynamic area is radio. In this city people pass their lives in the street. They spend an hour on the bus or in the car to get to work. The guy at the taco stand has a radio on. Radio broadcasts have huge audiences here.
Where is the new competition for TV news coming from?
Six years ago we were the only 24-hour cable-news channel in Mexico. Now there are six others. At 22.00 you can turn the TV on and watch 10 different news programmes. But if I could do anything right now I'd do a magazine. I think newspapers will die but there's space for monthly magazines. There are magazines here like Nexos, Letras Libres, Gatopardo and Esquire Mexico. I think that they can adapt to the new world online and be very successful. I think that magazines for the tablet will be a big trend.
Is there a role for citizen journalists in Mexico City's news ecosystem?
They do have a role but they aren't substitutes. I wouldn't go to a citizen heart surgeon. Do you know how many false stories have been spread on Twitter? Being a journalist involves filtering, editing and critiquing. Citizen journalists don't do this.