Campo de Ourique / Lisbon
Join the peace core
Quiet yet central, Campo de Ourique became a creative hub with the rebirth of its market.
Over the years there have been few constants for the neighbourhood of Campo de Ourique. It may only be a 15-minute tram ride west from downtown Lisbon but the area feels oddly apart from the rest of the Portuguese capital. Firstly, it's flat – a rarity in the hilly city but a blessing for shoppers and visitors alike.
Then there's its scale. It's a "microcosm" of Lisbon according to fine-art photographer Duarte Amaral Netto. His family has inhabited the neighbourhood for six generations and Netto now lives in a renovated apartment with three children and his Norwegian actress wife Katrin Kaasa. "It has every kind of store, every kind of people," he says.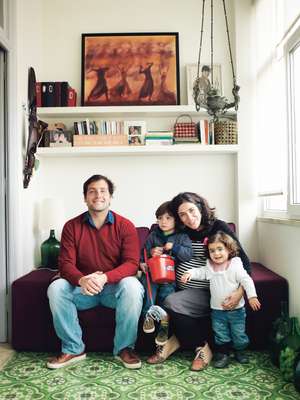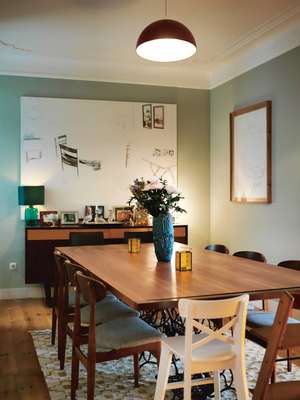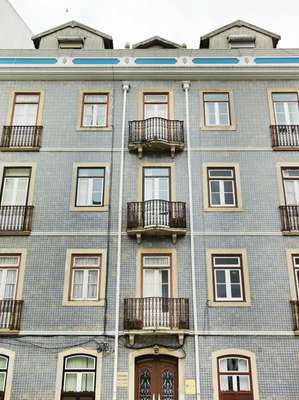 Netto's ancestors owned a large rural estate here and witnessed the area's tumultuous history first hand during the Portuguese Civil War in the mid-19th century. The suburb's rebellious heritage also made it one of the starting points for the Republican Revolution of 1910. Latterly famous for its distinctive windmills and master bakers, Campo de Ourique has since become home to artists and bohemians, as well as a growing middle class. In recent years families with young children have relocated to the area in an exodus from the touristy city centre. "When we first saw this apartment the ceilings were broken and it was full of pigeons," says António Quintão, who has renovated a four-bedroom flat in one of the typical art nouveau buildings with his wife Sofia Rodrigues. "It's now becoming a sought-after neighbourhood for investment," adds Quintão, who runs a holiday-rental company.
Since the central market was renovated in 2013 it has been hard to keep up with Campo de Ourique's novelties. The proximity to Lycée Français makes this an appealing area for the French diaspora and food shop La Pétillante opened here in November. In February, appetising new openings were topped off with Raffi's Bagels. "It's a neighbourhood to live in, not to visit," says Raphael Schneider, who started the business with his wife Pascale. Caroline Pagès, owner of an eponymous contemporary-art gallery, sees the cultural offerings that draw visitors as a bonus. "I could have opened anywhere but Lisbon had some very good artists in need of promotion," she says. When the room at her gallery used for artist's residencies is unoccupied, Pagès rents it to tourists.
The gallery, one of six in the area, is soon to be joined by João Barbado's photography space. "It's the most interesting neighbourhood and it needs the cultural boost," he says as he prepares for the opening that includes a Martin Parr exhibition.
Despite being quiet, the area also has three discreet music studios; artists come because they like it, not because they want to change it. Drummer and producer Fred Ferreira is a former resident who used to rehearse here with dance ensemble Buraka Som Sistema. Two years ago he opened studio IA! off the main drag, where rents are cheaper. Brazilian musicians Mallu Magalhães and Marcelo Camelo are also slated to open studios in the vicinity. "They came to visit and fell in love," says Ferreira. "All of a sudden this area has become a creative village in the city centre."