Food briefing / Global
Plate expectations
Briefing
Our culinary round-up from across the globe sees us sample virtuous vegetables in New York, tempting Turkish ice cream and beautiful Belgian sourdough. And that's just for starters.
Little Park is the latest of eight ventures from owner and chef Andrew Carmellini and co-founders Joshua Pickard and Luke Ostrom. The warmly lit 85-seat restaurant is a calm spot in Manhattan's Tribeca beset with oak tables and leather banquettes. Small plates encourage visitors to sample the seasonal menu widely. It's the vegetables here that take top prize. The beetroot tartare, hazelnut-roasted Jerusalem artichoke and butternut squash with burrata from Vermont steal the show. That said, the fresh Long Island Fluke or dry-aged duck with turnips and tangy grapes are delicious, too. We'd also recommend saving time for a nightcap in the downstairs cocktail lounge.
---
What began as a series of stove-top experiments for home brewer Michael Wiper became a vocation when he founded Wiper and True in December 2012. The Bristol-based firm's nine brews range from pale ales to porters and amber ales to stouts. "After realising I was not a very talented double-bass player, slow at chopping and not exactly Captain Planet, it dawned on me I should be forging my own path," says Wiper, who tried his hand at music, waitering and working for a renewable-energy firm before branching out on his own. The elegant foil-treated packaging adorning its handsome bottles comes courtesy of Studio Makgill.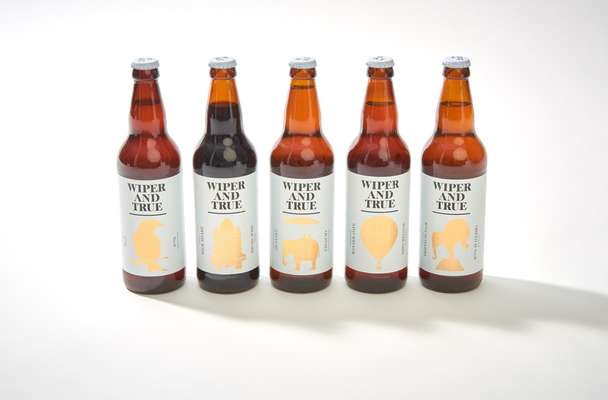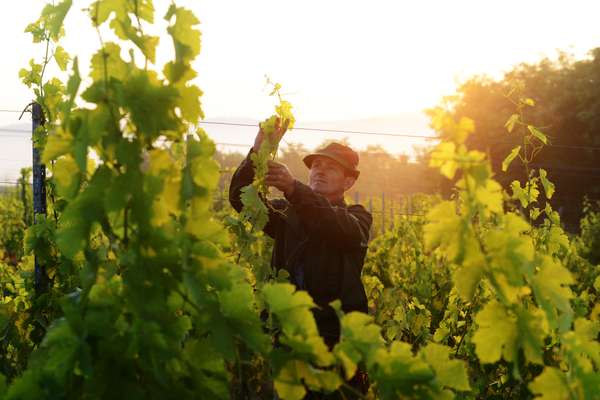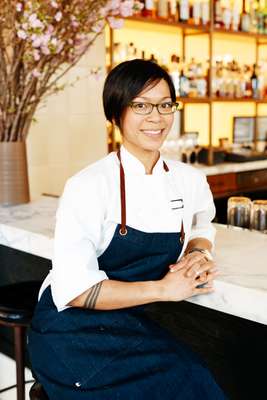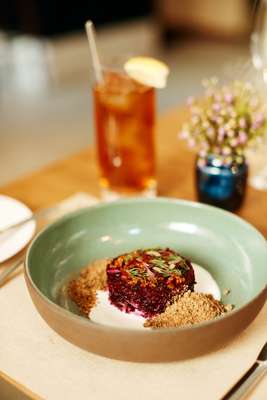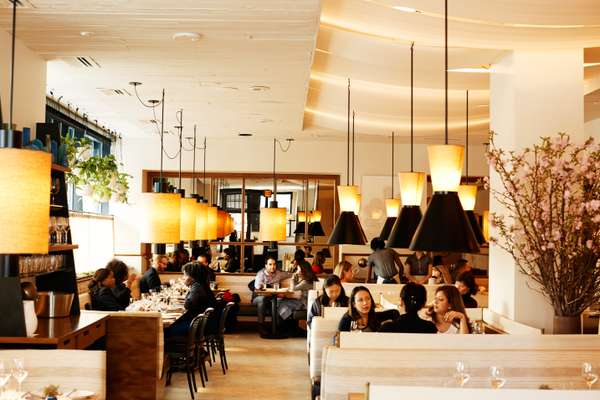 Tuncel and Yasemin Toprak (pictured) are the husband-and-wife team whose shared adoration for ice cream and coffee shines through in their eponymous new shop in Gokturk, northern Istanbul. Already the owners of boutique hotel Witt in Cihangir, the pair's homely new space (courtesy of the creative whizzes at our sister studio Winkreative) is bedecked with parquet floors, a shrub-shrouded outdoor area with seating space and upstairs kitchen.
The gelato is also understandably popular. "Roasted banana has become a hit and a steady demand is forming for our dark chocolate with chilli pepper," says Tuncel, who mans the ice cream stand while his wife focuses her attention on the strong Turkish coffee on offer.
---
Housed in a former grocery store, De Superette is a bakery and restaurant founded by Belgian chef Kobe Desramaults (also behind famed Flanders restaurant In De Wulf). Desramaults hired US-born baker Sarah Lemke to charge the wood-fired oven and Irish chef Rose Greene to man the kitchen. All the wheat and grains are organic, while only sourdough is used for making the breads on offer, including rye bread with beer and honey-and-buttermilk loaves.
---
Eastern Europe isn't known for its wines but that hasn't stopped three French viticulturalists (including Laurent and Dominique Pfeffer, pictured l-r) from founding the Catleya vineyard in Corcova, southern Romania in 2007. Having launched their first bottles last summer, the trio is optimistic about the future of the industry here and has seen sales steadily increase throughout Europe.
Named after an orchid in one of Marcel Proust's novels, Catleya produces between 20,000 to 40,000 bottles a year of dry, Bordeaux-inspired reds, whites and rosés and intends to add local grape varieties to its existing line-up. This year the vineyard will increase its vines by 50 per cent to a total area of 15 hectares.
---
Sakurai Japanese Tea Experience
Tokyo
After spending 9 years in charge of Japanese restaurant Yakumo Saryo and confectionery shop Higashiya, Shinya Sakurai (pictured) opened a tidy teashop in Nishi-Azabu last year. Take a perch behind the shop in the tearoom where you will be served your choice of tea in an informal but ceremonial manner from a cast-iron pot. The water Sakurai uses is sourced from Fukuoka's Morinokura saké-maker and is soft and pure, while his original roasted blend with dried herbs and fruits is exquisite. For the sweet-toothed or celebratory there are wagashi sweets or saké as well as a takeaway service for those without the privilege of time to linger.