Thai architects / Global
Roots planners
The Thai capital, with its hectic street life and humid climate, presents local architects with the opportunity to prove their design chops while interpreting traditional styles to create a new built vernacular.
The past 10 years have been fertile ones for Thai architects working for private clients. Southeast Asia's second-largest economy has seen steady growth and increasing numbers of well-travelled, highly educated clients seeking new homes. Public competitions for buildings are rare in Thailand so entrepreneurial and socially connected architects support their offices on commissions from friends and friends of friends, whose lifestyles they come to understand intimately.
Thailand is the only country in the region never to have been colonised by a European power and this has allowed its architects to choose and reinterpret elements of western architecture on their own terms. Increased global mobility has meant that many younger architects have studied or worked abroad, bringing back plenty of new ideas in the process. "Western influences are nice for materials but we need to think of the Thai context – the climate, for example," says Boonlert Hemvijitraphan, director of Bangkok-based practice Boon Design.
With temperatures climbing to 40c in the hot season and heavy monsoon rains that can cause flooding in built-up areas, the climate is indeed a key force to consider. Traditional Thai architecture responded to these conditions by rising above flood levels and providing plenty of shade and cross-ventilation. Humid conditions and voracious termites also call for the use of robust elements such as teak. "Clients want their buildings to stay looking new with minimal maintenance so we need to prioritise durable materials," says Narong Othavorn, director of architecture firm So. Aside from the weather, architects also need to consider how common multigenerational living is. For reasons both cultural and economic, children often grow up to settle within their parents' or grandparents' compounds. The director of Chat Architects, Chatpong Chuenrudeemol, says that, in Thailand, it's important to "design a good system rather than a work of art", citing the lovely Thai phrase "a house that grows roots". In recent Thai residential construction, US-style detached houses have replaced the traditional typologies of homes on stilts and shophouses. But clever designers find ways to integrate diverse elements and devise new solutions to positive effect.
Of course, it is impossible to discuss Thailand without considering popular protests and last year's military takeover. "It's been a challenging period and many architectural projects were cancelled last year," says Othavorn, referring obliquely to the political situation and the stalling of  Thai economic growth. If there is room for optimism in architecture and beyond it lies in what Chuenrudeemol calls "inventive ways that Thais solve problems through transformation"
Monocle met three forward-thinking Bangkok-based architects integrating their international experience into very locally specific design practices.
---
Sitting elbow to elbow with a client to design a building together might sound like agonising torture to some architects but Narong Othavorn, founding director of So, thrives on this kind of spontaneous creative collaboration.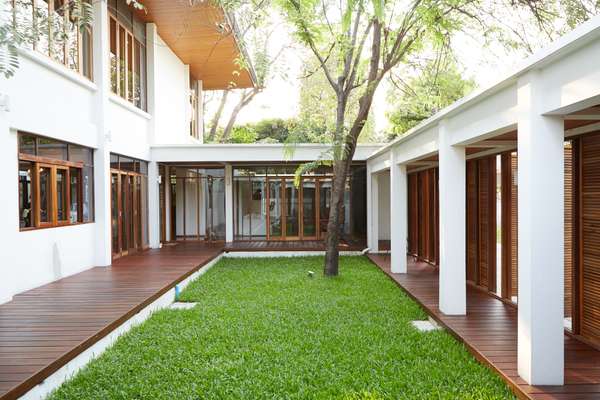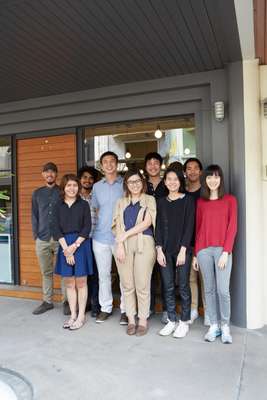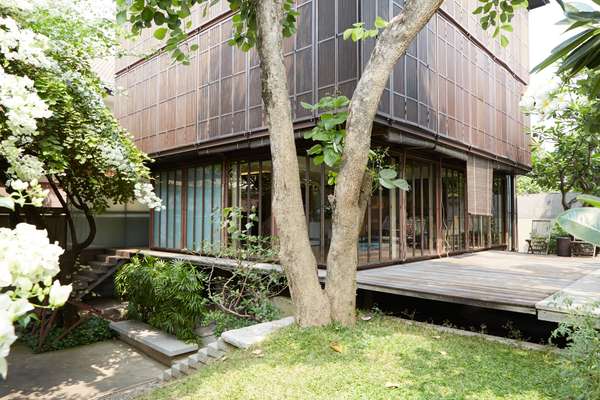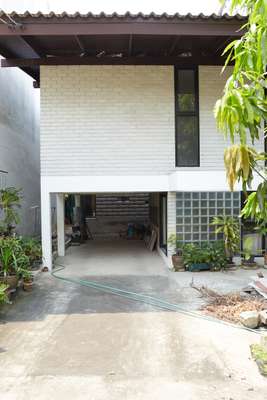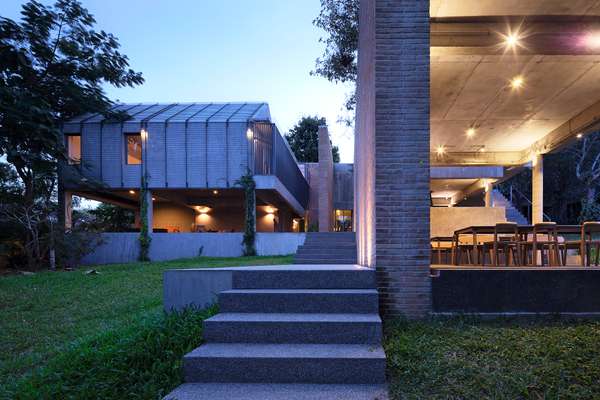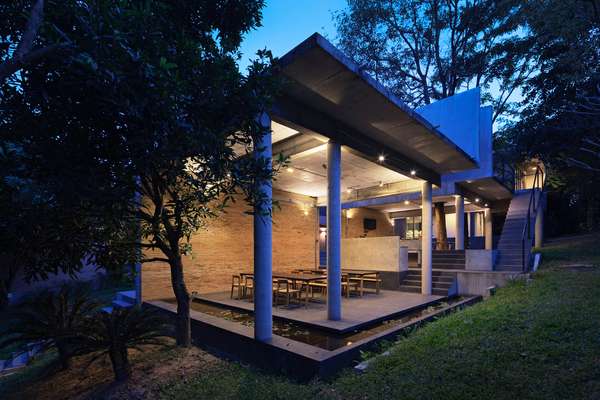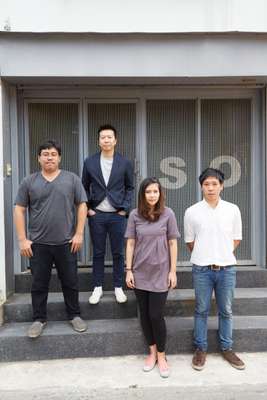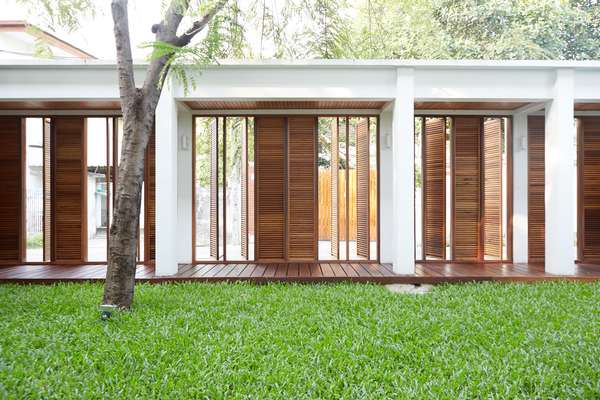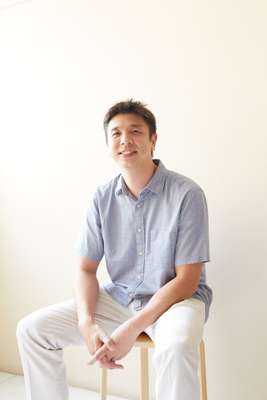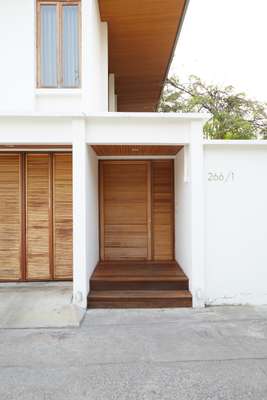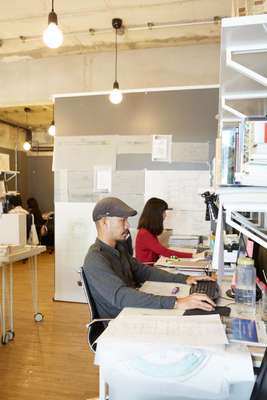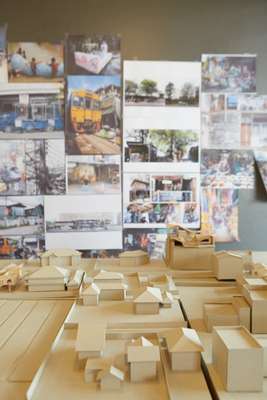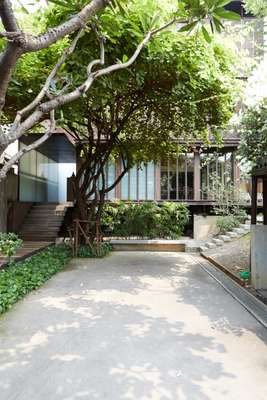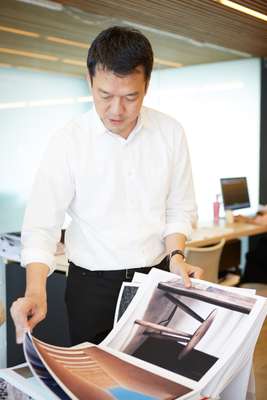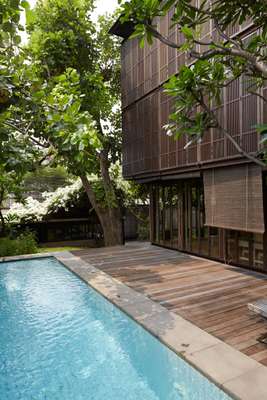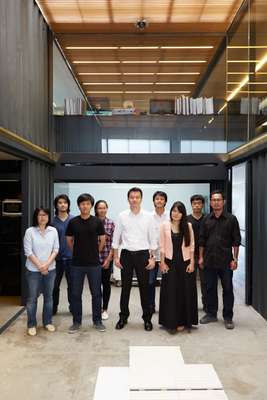 For his soon-to-be completed Brick House in the northern Bangkok district of Bangplad, Othavorn relished the process of collaborating with his friend and client, a music-video director. Together they customised the lozenge-shaped concrete components that provide the signature texture for the house.
The project opens up the walls of a low-slung 1970s bungalow with new glazing that allows more light into the living quarters and extends the house to accommodate new rooms for the owner's adult son and daughter. The ground floor of the extension, where the walls are made from bespoke bricks, is the location for a bedroom-studio and bathroom for the son. The space is kept dark for his screen-based work while the full-height windows of the floor above suit his sister's preference for sunlight.
Brick House will be So's second completed home; its first was a hillside retirement retreat in Chiang Mai made from cast concrete and red brick that wouldn't have looked out of place in the Mediterranean. Indeed, Othavorn was apprenticed in Delft before studying in Barcelona and the young studio's full name – Situation-based Operation – is a nod to its European influences in 20th-century art provocateurs the Situationists. Next up for Othavorn's team of five: a house with a zero-maintenance garden and the revival of an old office building.
Whatever So is working on, Othavorn likes to think of buildings as conditions more than objects: "I prefer to design simple spaces that can be adapted rather than multiple specialised ones."
---
2.
Chat Architects
Urban solutions
The director of Chat Architects, Chatpong Chuenrudeemol, is inspired by Bangkok. He loves the ingenuity and resourcefulness of its inhabitants, the city's beauty and ugliness alike. His family moved to the US when he was a child and, upon returning to Thailand as an adult, he says he had to "unlearn everything" he was taught at Harvard in order to build for the tropical climate.
Chuenrudeemol's own home in the city's Ekamai neighbourhood exemplifies this approach. With so many Bangkok residents preoccupied with security, house frontages – with high, spike-topped walls – rob many streets of their sense of community. The architect's response has been to design his outward-facing "active wall" with wooden shutters that alternate between being open or completely shut to the street, allowing for social engagement while affording protection to the property and its inhabitants when necessary.
An enclosed rectangle of lawn is the visual and functional centre of the house. This, plus a sliver of rear yard for potted plants and an upstairs window overlooking flowering trees, imparts a sense of open space. On the upper floor, built-in cabinets and upholstered benches horizontally link lounge and bedrooms while keeping things tidy. The palette of warm-coloured wood for doors, floors and ceilings alongside white walls carries through from exterior to interior.
---
3.
Boon Design
Modern tradition
Boonlert Hemvijitraphan takes an intense interest in the details of the houses he designs. Unusually for Thailand, he often works with his own team of craftsmen-contractors to ensure quality and make it easier to custom-design fittings and furniture. Hemvijitraphan refers to this approach as "simple complexity": a way of making sure the overall design of the building and its detail are synchronised.
Hemvijitraphan's family home, the Aurapin Residence (named after his wife and collaborator) in Bangkok, has a timeless quality. A double-height east-facing living space is wrapped by a mezzanine floor and the façade is screened by layers of steel, wood and bamboo that create changing light patterns throughout the day. Carefully selected and simply finished materials are used throughout. From the tactile yet durable cabinet doors veneered in varnished burlap in the front hall and kitchen to the warm sandstone tiles framing the swimming pool, practicality underpins the building's poetry.
By raising the house on concrete piles in the style of traditional Thai homes, Hemvijitraphan's design gives protection from floodwater and offers a clever solution to the hot-climate dilemma of where to hide the air-conditioning condensers. The elegant door frames neatly conceal mosquito screens that can slide out when needed.
The tall central space, dynamic perimeter screening and proximity of water to living spaces are elements of the Aurapin Residence that recur throughout Boon Design's enviable – and growing – portfolio of private houses.
All of these buildings share a sense of respite from the city. The firm's own office, despite being constructed of somewhat brawnier materials – shipping containers and stretched-metal screens – nevertheless manages to achieve the same sense of calibrated calm.