Design / Global
Design
Briefing
From the contemporary to the classic, we round up all the highlights from this year's Salone del Mobile in Milan.
Beyond the branding
Milan's Salone del Mobile has given us some memorable design moments. But is the craft being shrouded by commerce?
By Tom Morris
Spectacular has long been a byword for Salone del Mobile, the gargantuan furniture fair that takes place each April in Milan. Yonks ago, the word's use would refer to the stuff on show. An exhibition held this year by Kartell, looking at the work of the Italian postmodernist Ettore Sottsass in the early 1980s, signalled how once upon a time collective movements would begin here, as one did with the gamechanging Memphis Group that Sottsass led in the early 1980s.
Taking a look around the 54th edition there was certainly spectacle. But very rarely did that involve actual design: more often it was the show-stopping events sponsored and hosted by car manufacturers, fashion brands or hugely successful San Francisco start-ups. Design is a sector with huge financial clout – news that Salone del Mobile will be franchised in both Russia and China in the near future proves that – and it's cheering to see so many extra-curricular brands getting in on the Salone del Mobile act as they did with fashion weeks years ago.
Superficially this can only be a good thing. Sponsorship is fantastic for experiential design (the huge swings created out of a joyous collaboration between designer Philippe Malouin and kitchen-counter maker Caesarstone proved that), endorsing graduate talent even better (Airbnb's partnership with design school Fabrica caused a stir in the Palazzo Crespi). But what designers most need a hand with is getting their products seen; the younger they are, the more critical the problem. The overwhelming spectacle of Milan means it gets easier and easier to get lost each year. The more brands that get in on the act, the lower the chances are that the next little Sottsasses will get the attention they deserve.
Q&A
Ronan Bouroullec
Designer
Paris
We meet the French designer to discuss current projects and future creations for the world-class firms he works with.
What are you presenting at Vitra this year?
We will show two chairs and a table system. Something extremely banal in a way but we spent four years to try to achieve it. I feel like an actor in some ways. An actor cannot repeat himself because the subject of the movie is different each time. It is the same for the designer: a designer who repeats himself is a bad designer. Design is a question of context. We are launching three chairs this year: all of them are different because the context of production is different. It is done in three different countries. It is done with a specific culture.
You are also showing your new Artek collection. Was following in the footsteps of the firm's founder Alvar Aalto an inspiration or added pressure?
Both. For me, Artek is an untouched treasure from the 20th century with marvellous subjects that I know very well. There have been some works in the past 20 years but not very efficient or interesting. I wanted to do something primitive that is not linked to our period.
bouroullec.com ; artek.fi; vitra.com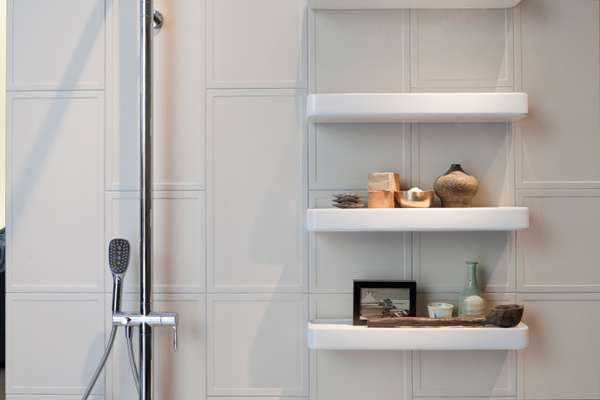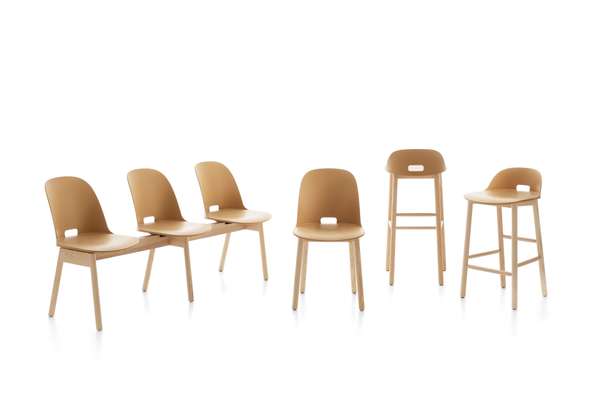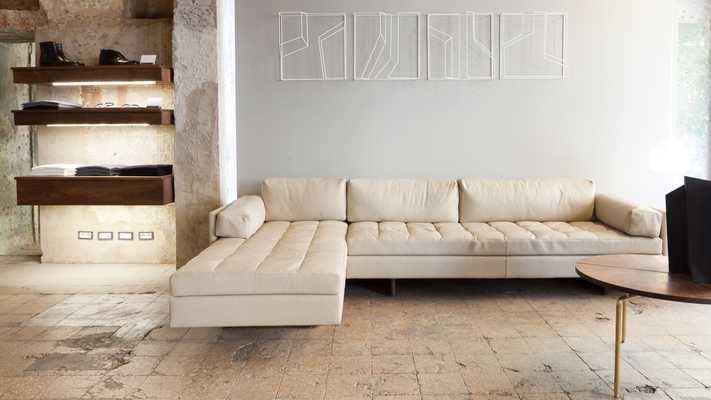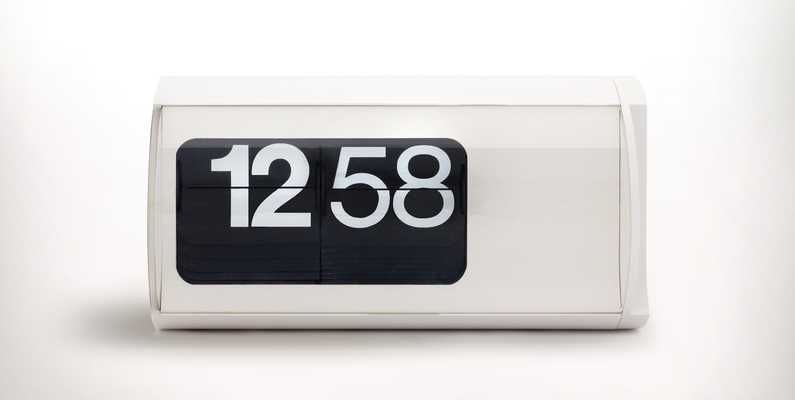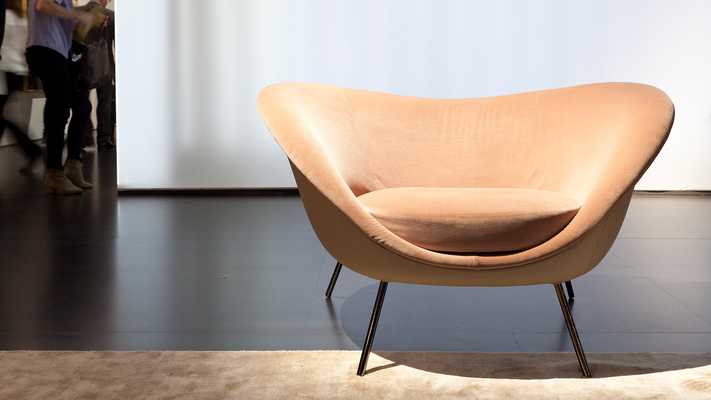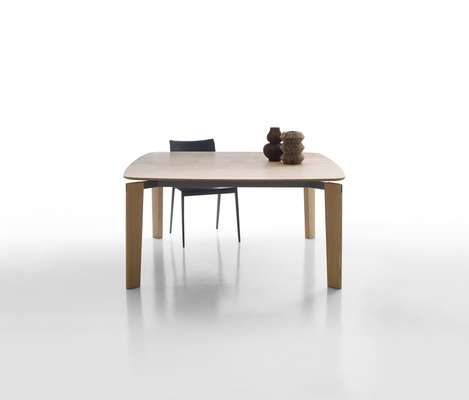 Q&A
Jasper Morrison
Designer
London
A true British design talent, Jasper Morrison's work is widely celebrated. Yet he's not about to start resting on his laurels.
How do you develop brand relationships?
It tends to be very personal. With Flos it is an ongoing conversation about new technologies with [CEO] Piero Gandini. [The Superloon lamp] really began with Piero showing me a ring of LEDs that face inward and light up a translucent panel; the effect is to make a flat white disc of light.
How do you maintain your own handwriting working with brands with their own identity?
I enjoy working with different companies because they shape whatever comes out. I don't make any great claims of complete originality; I don't think there even is such a thing.
Brands seem to be less willing to commit long-term to younger designers. Was this different when you started?
There was a lot more freedom to experiment. Some of the firms I work with have the patience to go through many prototypes until we find the right shape. Today it is tougher for a young designer to make his way but the good ones will get through.
jaspermorrison.com; flos.com
The best of Salone del Mobile 2015
Milan's annual furniture fair is a breeding ground for cutting-edge contemporary design as well as a revival of archive classics. Here are our highlights
Love struck
Gio Ponti D.154.2 armchair
[MOLTENI & C]
This armchair was designed for the Gio Ponti's Villa Planchart residence in 1954 and makes a cosy love seat for one.
molteni.it
---
Tot table
Kids collection
[SFERA]
This six-piece collection is Kyoto-based Sfera's first foray into children's furniture. Highlights include two handsome cherry and maple chairs upholstered in British textile designer Eleanor Pritchard's striking Aerial pattern and a practical walnut table with raised edges to prevent objects from rolling onto the floor.
ricordi-sfera.com
---
And relax
Asymmetric sofa
[BASSAMFELLOWS]
BassamFellows' new sofa group consists of a flexible corner unit, chaise and ottoman to suit just about any room layout. It's as low slung and stylish as a Richard Neutra mid-century house but as comfy as an English country cottage thanks to a feather-and-down topper and three layers of foam.
bassamfellows.com
---
Design quirk
Oskar table
[B&B ITALIA]
A new table by Vincent Van Duysen was a highlight at B&B Italia. A cantilevered connection between the legs and tabletop gives an otherwise straightforward piece an architectural slant. Meanwhile, Antonio Citterio has given his hit sofa Michel from 2012 a refresh, with the original's top cushion now absorbed into the structure of the seat.
bebitalia.com
---
In good shape
Marino chair
[ERCOL]
Marino is designed by Dylan Freeth and gives Ercol's heritage of craftsmanship and old-fashioned shapes a reboot. It's mighty comfortable too.
ercol.com
---
Industrial chic
Alfi collection
[EMECO]
Emeco's Alfi collection was designed by Jasper Morrison and has reinforced the US firm's commitment to sustainable furniture. The seats are created from reclaimed post-industrial waste with wooden bases that are made by Amish craftsmen. The simple collection includes bar stools, chairs and this three-seat bench.
emeco.net
---
On the tiles
Pætchwork collection
[COTTO]
Thailand's leading bathroom company Cotto made a splash with its Pætchwork collection of taps, toilets and tiles designed by Piero Lissoni. The bathroom accessories were united by pure lines and simple shapes but it was the ceramic tile collection that caught our attention. Their textured surfaces will bring a tactility to bathrooms that many brands choose to ignore in favour of hyper-luxe materials such as marble.
Cotto is the flagship brand of SCG, the world's second-largest ceramic-tile manufacturer. Linking up with one of Italy's finest designers shows a push to make its global presence felt. Cotto already operates in more than 50 countries and this new collection should cement its position as a crucial commercial and creative brand in the bathroom marketplace.
cotto.co.th
---
Timely addition
Cifra 3 clock
[SOLARI]
Italian company Solari, famous for flap-display timetables once popular in airports and train stations, is relaunching two clocks. Designed by Gino Valle half a century ago, this Cifra 3 comes in ABS plastic with a Helvetica display, while the Dator60 wall clock features the day and date. Both are great ways of staying right on time.
solarilineadesign.com