Fashion / Global
Fashion
Briefing
Shorts, shoes and sharp new jackets.
Our pick of the season's most wearable clothes and must-have accessories
A contraction of "French" and "globetrotters", French Trotters was originally a shop created by Carole and Clarent Dehlouz in 2005 in the 11th district of Paris. Bringing together an exclusive selection of French, Scandinavian, US and Japanese products, it was an unusually cosmopolitan concept for Paris. Since 2010 it has had its own line of casual-chic and very Parisian ready-to-wear for men and women.
frenchtrotters.fr
---
Revolution is in the air at Church's. This summer the classic shoe brand will launch its first sneaker. Sporty and elegant with a raised sole, it is available in calfskin in black and brown and gabardine cotton in dark red and blue.
church-footwear.com
---
Launched this year, Coast Society has unveiled a line of swimwear for men with fast-drying fabrics cut to flatter the figure. The brand offers four models from mid-thigh to slightly longer styles assembled with polyamide and cotton fabrics. Suits are designed to work well both poolside and on the promenade and trunks come with a handy coin pouch. All models have a zip-fly and button closures.
coastsociety.com
---
Monti Gutierrez Benavides' cotton-canvas espadrilles are inspired by the footwear of her native Spain.
mintandrose.com
---
Who needs a washing machine when you can get shirts, socks and trunks delivered to your door by this online service?
escuyer.com
---
Inspired by industrial materials, Zilla's line includes this 117 Paglia model. It is a stylish alternative to the usual shopper.
zilla.it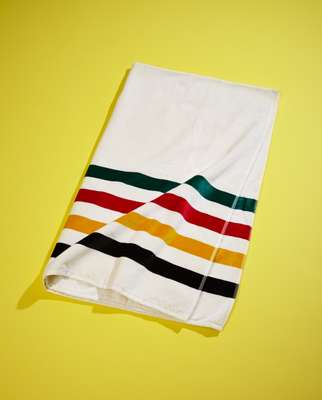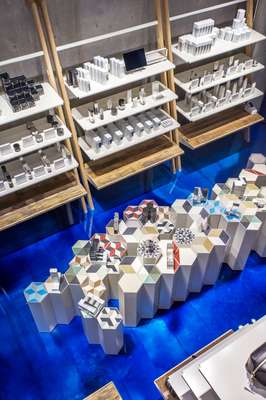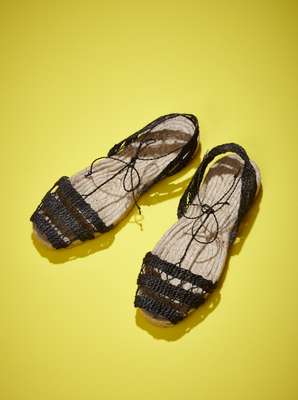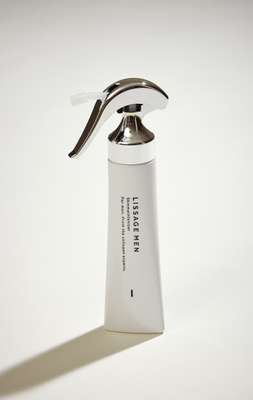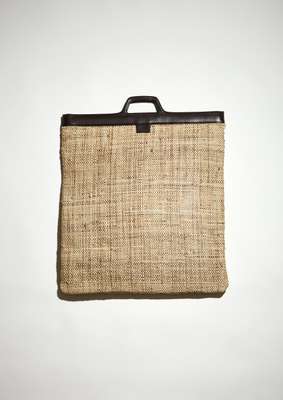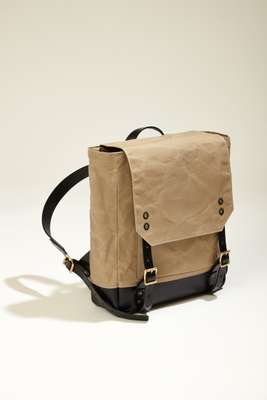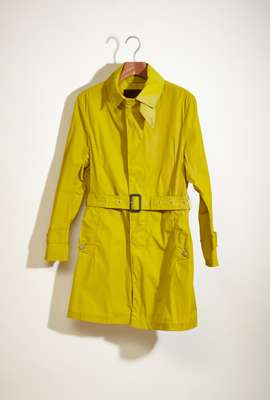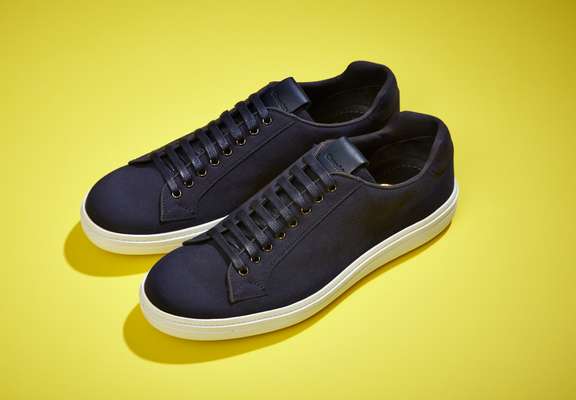 Lissage Men's Skinmaintenizer
Japan
This year Kanebo Cosmetics introduced Lissage Men, its first skincare line for men. Its new Skinmaintenizer beauty essence looks smart in its Kashiwa Sato-designed package. It also doubles as a moisturising lotion and emulsion.
lissage.jp/men
---
Ball Pagès founder and designer Gemma Serra has paired up with French fashion label APC this season to produce this open-toed sandal made of Pita fibre, jute sole and a rubber outsole.
ball-pages.com
---
Pendleton's stripes are now on beach towels. This Glacier Park towel's pattern is from the firm's first park blanket.
mmwstore.com
---
Sergej Laurentius
Switzerland
Ideal for long weekends, this full-grain organic-tanned bag is made in one of the last British factories where everything is produced by hand. Its Swiss designer Sergej Laurentius lavishes a meticulous level of attention on the smallest of details; its finishing touches may escape a cursory glance but they combine to provide an air of rare distinction.
sergejlaurentius.ch
---
Back in 1823, a Scottish chemist called Charles Macintosh invented the waterproof fabric that inspires the brand's classic raincoats to this day. Each Mackintosh coat is handmade in the UK by expertly trained tailors. This yellow nylon coat featuring a belt and polished buttons from the Japanese-owned brand will brighten even the rainiest of days.
mackintosh.com
---
Norwegian family-owned brand Norrøna has been making outdoor and sportswear since 1929; its blue windproof Bitihorn Aero 60 jacket of recycled polyester with chest pockets and storm hood is ideal for breezy summer days.
norrona.com
---
Southern Field Industries
Japan
From their workshop in Saitama, Manabu and Keiko Okada make beautiful accessories such as this canvas rucksack.
southernfieldstore.com
---
Jewellery and costume designer Armaveni Stoyanova's handmade collections have poetic names such as "It's Oh So Quiet".
armaveni.daportfolio.com
---
A considered simplicity characterises the Jac+Jack store that opened in London's Ham Yard Hotel development in April, showcasing the collections of Aussie designers Jacqueline "Jac" Hunt and Lisa "Jack" Dempsey. A pure-slate space by architect George Livissianis unites custom-brass and birch-plywood fittings with a curtain of Belgian linen covering its dressing room.
"The Ham Yard space represents a distillation of our other stores evolving the elements of those interiors into a unique London space," says Dempsey (pictured). A collection of cotton made by specialists from West Bengal and merino and cashmere knitwear is also available.
jacandack.com
---
No other country matches Japan for its range of middleweight retail brands that fill the gap between fast fashion and luxury labels. Baycrew's Group is no exception. Having started in 1977 as a surfwear retailer, it now has an impressive roster of 41 brands and 315 shops.
Its latest offering is L'échoppe, a three-floor men's shop in Aoyama with an eclectic selection of items including Baycrew's new brand Re-purpose, Japan-made cotton shirts by Seiichi Kaga, "Made in Turkey" Sabah slip-ons and vintage French workwear. Directed by Baycrew's CMO Takeshi Wada, it also houses the collection of Japanese skincare brand Shiseido Men.
lechoppe.jp