EmQuartier / Bangkok
Garden city
EmQuartier is the sparkling centrepiece of Bangkok's new luxury retail district. Its visionary CEO tells Monocle why it's more like a movie blockbuster than a shopping mall.
Kriengsak Tantiphipop, the Mall Group's energetic CEO, doesn't call himself a retail developer. His business, he suggests, is creating new worlds. "We are building a world of luxury inside Bangkok by embracing nature," he says, gazing up at Southeast Asia's largest manmade waterfall, a masterpiece of green architecture spilling down the exterior of EmQuartier, the Mall Group's latest blockbuster.
"Malls are like movies," Kriengsak says. "Five minutes into most movies and you already know what is going to happen at the end; people only remember the movies with great twists. This mall is about the twists, about the unexpected."
There's a touch of the Willy Wonka about this eccentric mall-builder, who fastidiously handpicked and negotiated the terms of trade with many of the 1,000-plus retailers spread out across the THB10bn (€269m) development. As he takes MONOCLE up the glass elevator to EmQuartier's lush rooftop garden he jokes that he is avoiding the Mall Group's board of directors. "We're not going to see such quick returns on this one but that is not what this is about," he says. "It's about creating an experience."
Despite his whimsical attitude, Kriengsak boasts a track record in delivering healthy profit margins for retail brands and his board of directors. For 25 years his career has followed, and influenced, the fortunes of the country's second-largest retail developer. The Mall Group has grown in the shadow of retail giant Central Group, navigating the crash of the baht in 1997 and the global financial crisis 10 years later. The Mall Group enjoyed its greatest success co-founding Thailand's mega-mall, Siam Paragon, in 2005 and Emporium across the street.
The group's latest development, EmQuartier is focused on providing Bangkok's best high-end fashion and dining experience. It's the lynchpin of the luxury precinct the firm is building on Sukhumvit Road: the Em District. It is also the realisation of Kriengsak's long-held vision to pave Bangkok's entrance into the world of luxury.
"When we got this land it was my dream to build a luxury experience in Bangkok," he says, referring to Emporium, EmQuartier's 17-year-old sister mall across the road. "Emporium was the first luxury mall in Thailand and I am proud to see how much Thai shoppers have learned to enjoy their spending."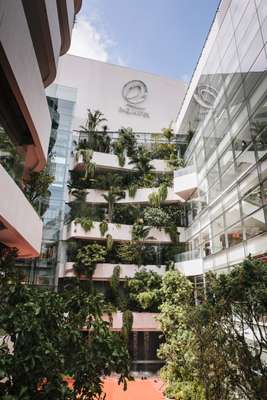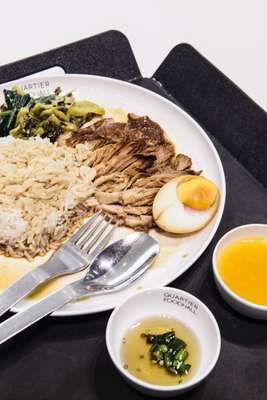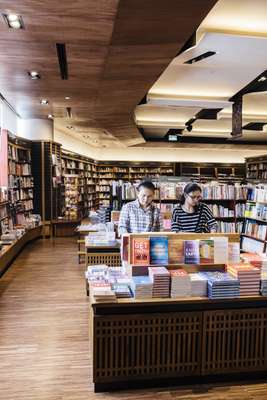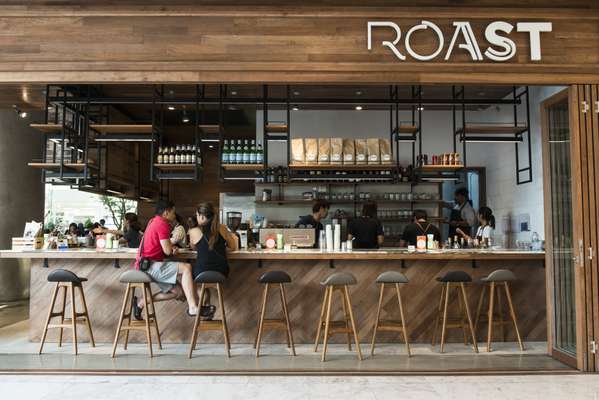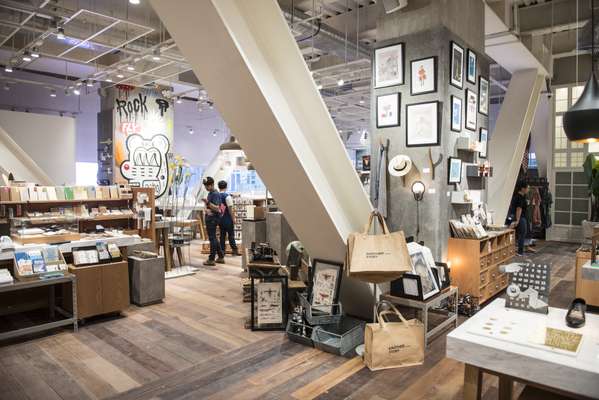 The rapid evolution of Thai consumer spending is evident throughout central Bangkok, with its mall-dominated retail landscape awash with the major European and US fashion houses. With Thailand's growing tourism industry worth some THB531bn (€14.2bn) annually, luxury shopping by visitors has become a major revenue boost, particularly from the burgeoning Chinese middle class. Yet looking around the chic marble hallways of EmQuartier, it's clear who is spending the big baht in Bangkok.
"Fashion is a necessity for Thai people; we simply cannot separate fashion from our lives," says InStyle Thailand's Danita Nuchsawat, a stylist attending a denim launch at EmQuartier's Alexander Wang boutique. "Our richer shoppers respect high-end brands, perhaps a little too much. It's not unusual to see people paying an incredible amount for an Hermès bag, just for that name."
With locals making up 70 per cent of EmQuartier's shoppers, the Mall Group's biggest hurdle has been to break stride from the rest of the city's nearby malls. Kriengsak and Supaluck Umpujh, vice-chairwoman of the Mall Group, agree that the key to EmQuartier's success is its provision of a lifestyle offering with much more substance than sharp window-dressing.
"I studied pharmacy and I've always been obsessed with creating the perfect formula, whether that is for a drug or for retail," says Supaluck. "We're always two steps ahead, thinking beyond what the consumer is dreaming of."
This perceived dream, Supaluck adds, is a precinct where luxury shopping is as much about space and nature as it is about product. When complete, the Em District, she says, will rival New York's Meatpacking District as an international destination, enriching the lives of all shoppers. "People in Bangkok live in birds' nests, it's very rare to have a garden here. They need fresh air to breathe and open space to spend time with their families. There are kids here who have never even seen a butterfly."
While butterflies haven't yet populated EmQuartier's freshly planted oasis of green space, its expansive open-air gardens – spread across its fifth and sixth floors – are impressive. A key component of US firm Leeser Architecture's organically shaped mall design, the gardens flow across a spiralling structure where branching terraces and huge glass façades blur perceptions of indoor and outdoor space. Kriengsak says EmQuartier's design is not only inspiring customers but shop-owners, too: "Each shop is one piece in this jigsaw and each store is encouraged to do something beyond what is expected, something extra."
The Mall Group pushes retailers beyond their comfort zones, getting maximum impact from each one. From Thailand's major banks offering top-tier customers luxuriously designed in-house lounge bars to Christian Dior adjusting its standard global fit-out, the Mall Group has used local-market expertise to collaborate with its residents.
While rents can be high in Thailand, it's not just the usual suspects securing coveted spots in Kriengsak's cleverly planned retail mix. Dotted among the super brands are diverse home-grown heroes such as Pronto Denim, a cult Bangkok menswear retailer, and Kanzai Optic, a high-end eyewear shop where, according to its eccentric owner, "all of Thailand's famous actresses come to shop".
Perhaps the freshest pick from the local crop is Ceret, an all-day restaurant launched by brothers Tanakrit and Sorawis Saengvanich. It aims to reintroduce shoppers to the bounties of the city's nearby food bowls.
"When we were approached by the Mall Group, it wanted something new for Bangkok," says Tanakrit. "So we have created fine dining that is more approachable and more reasonable for a bigger crowd. We just want to make good food for the crowd at a more reasonable price."
It is attitudes like Tanakrit's that give the mall its personality and competitive edge, encouraging repeat business from 150,000 daily visitors. Whether that is just to pluck an apple from the open-plan Gourmet Market or sink into an oversized lounge chair with your family at the "six star" cinema, EmQuartier offers a sense of freedom to the everyday people of Bangkok.
"Could you imagine what Bangkok would look like if everyone else started bringing parks and green space back into the bricks and mortar?" asks Kriengsak. "What we hope is that this becomes a springboard for the people of Bangkok. We want to show property developers how they can make their rooftops green; we want to bring nature back into the heart of the city."