Media / Global
Media
Briefing
This month's audio and visual highlights.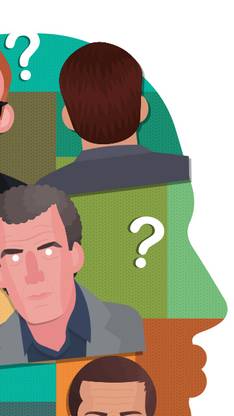 New steer
Global
[TELEVISION]
Top Gear, the world's most successful television motoring series, is facing an epic hill-climb following the fallout from a fracas between host Jeremy Clarkson and one of the show's producers.
The BBC fired Clarkson in March, while his fellow presenters Richard Hammond and James May did not renew their contracts after the end of the latest series.
The broadcaster is now looking for ways to "take the show forward" and is searching for new presenters and a fresh approach to the format, which began in 1977 with much-loved British television presenter Angela Rippon.
That in itself will not be easy, especially given Clarkson's unusual – and very popular – onscreen style. "You get a real sense of his visceral loathing, which would be difficult [to achieve] without him," says factual producer Alan Griffiths.
But failure to find a solution would be a major blow for both the BBC and customers in the 214 international territories that buy the show, helping the broadcaster turn over at least £50m (€70m) a year for BBC Worldwide, the corporation's commercial arm.
The show has been remade locally in Australia, China, France, Russia, South Korea and the US but none have managed to imitate the success of the original, largely because of difficulties in casting the three presenters.
A Top Gear-shaped hole in the schedules could lead to huge opportunities for new shows, however. The BBC is already developing another motoring format with The Getaway Car, filmed abroad, while other UK shows such as Fifth Gear, For the Love of Cars with Life on Mars's Philip Glenister and Cars That Rock, fronted by AC/DC singer Brian Johnson, are on the starting grid.
Elsewhere, a number of long-running international car formats will hope to rival Top Gear. Pawn Stars spin-off Counting Cars, filmed at a car-customisation company in Las Vegas, and Car Warriors, an automotive Iron Chef, have been huge hits in the US.
Sweden's Trafikmagasinet, long-running French show Turbo, straightforward South African series Car Torque and Australia's RPM, recently revived by Network Ten, have also found domestic success. Producers will now be stepping up a gear in creating international versions.
The Intercept (Russia): This extreme-reality series from the late 1990s is a Grand Theft Auto-style series in which contestants "steal" a car and avoid arrest for as long as possible with six police cars on their tail.

Mud, Sweat and Gears (USA/Australia): Motoring journalists Tom Ford and Jonny Smith host the series, launched earlier this year by BBC Brit, that follows two teams given a day in which to perform a number of car stunts in California.

India's Great Driving Challenge (India): The online reality show, which aired in 2009, followed three people who drove 3,000km over 10 days and had to blog their way to winning a car.
Q&A
Tanya Aldred
Co-editor, The Nightwatchman
London
The Nightwatchman celebrates the start of the English cricket season with its ninth issue, dedicated to the long view on the world's most discursive sport. The quarterly, launched in 2013, features musings from the unexpected joys of a dry tour in Pakistan to wondering where all the fat players are these days. Tanya Aldred is co-editor with Anjali Doshi.
What is the central idea of The Nightwatchman?
We felt there was a dearth of long-form writing on cricket and wanted to offer people the space to write in a way that is becoming increasingly rare, at least in print. Because we are a quarterly we are also able to give people time to drink lots of tea and think: an undervalued part of the creative process.
Why the name?
It is a great cricket word with gentle connotations: calm, caring and authoritative. We hope it spreads the Wisden brand to a new audience.
How do you commission?
Anyone is welcome to send in submissions. We look at everything we get, from poems to discussions of statistics to personal voyages of discovery. It only has to touch on cricket tangentially. We occasionally commission pieces but generally we want people to write passionately and beautifully about something that they choose.
What is a typical story?
Last year a run of pieces on playing in a failing team arrived but really there is no typical story. You never know what will land in your inbox; more often than not you read something and think, "Wow!"
---
Q&A
Megan Jasper
Vice-president, Sub Pop
Seattle
Seattle's most celebrated indie-rock record label Sub Pop – the outsiders who first gave Nirvana a deal – recently achieved that sure signifier that it has become one of the city's most treasured brands: its own shop in the airport.
Was the airport taking a risk on the Sub Pop brand?
The retailers that they bring in are not so different to the bands we bring into the label. The airport doesn't know how the company will operate, whether they will be able to adhere to the rules – which are fairly strict in today's aviation world – and you don't know if a shop will do good business even if it's a well-known name. They've never had a music retailer in the airport and there's only one other record label that we know of that had the same thing – Motown – and that's not there anymore. So for sure it is a risk. But we're so psyched they took a shot on us.
How did Sub Pop end up on the concourse?
A few years ago the city of Seattle started working with the port authority to start implementing music as part of a traveller's experience. So in Seattle-Tacoma International Airport you'll hear local music playing and you'll see live bands playing. And the travellers have ended up citing music as one of the reasons they love being at the airport.
Did anyone at Sub Pop ever foresee it being embraced by the establishment in this way?
I think if you'd asked [Sub Pop founders] Jonathan Poneman and Bruce Pavitt that question 25 years ago they would have said "Yes" – as a joke. But they would have said "Yes" because they dream big. They would have had huge smiles on their faces because it would have felt like such a weird occurrence that this could ever happen.
---
Speakers ready for summer: wire-free, robust and rainproof. Rainproof? These I-Box Slix mini boom-boxes hail from exotic Bedfordshire, where the sales of parasols barely dent the umbrella market. They work in mono as a solo agent or "true stereo" when paired, and from wee electronic acorns do mighty-ish sounds grow. Will be festival favourites for those back-to-mine moments.
iboxstyle.com