Outdoor furniture / Global
Under the sun
There is something about creating a seat for the great outdoors that leaves too many designers lost in a hessian-upholstered haze. We're glad to see, then, that there are makers of alfresco furniture that remain true to the ethos of clean lines, hardwearing materials and quality construction that defines enduring classics.
Outdoor furniture often seems to be simply scaled up from the stuff we have indoors. Sitting outside under a sunny sky – instead of under a roof crammed between sideboards, coffee tables and walls – allows its proportions to be a tad larger. And materials have to be sturdier – traditionally that would mean teak or wrought iron. Yet a shift has happened on verandas, patios and lawns worldwide in the past decade. Those proportions have become obese and materials now emulate those in our living rooms. We are struck by the curse of the woven outdoor sofa that looms like a monster.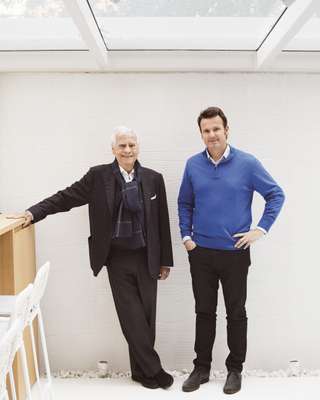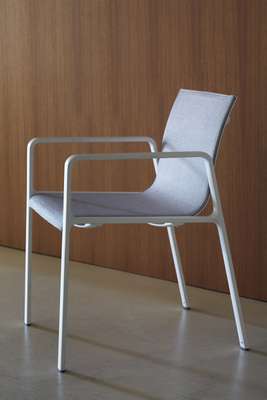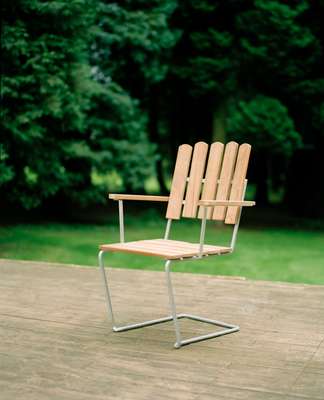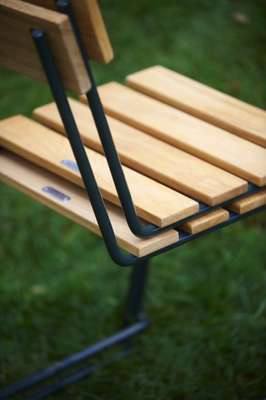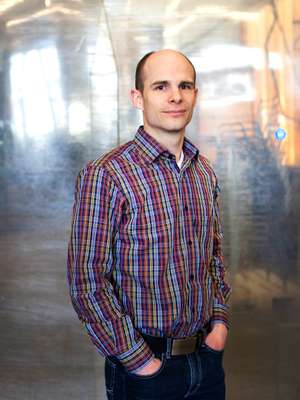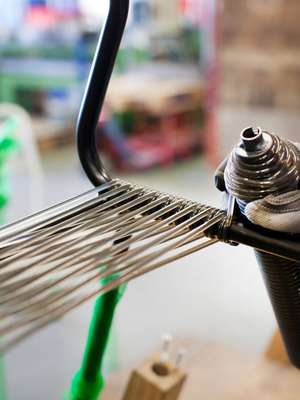 However, there are companies who have resisted the urge to go gargantuan and are dedicated to making proper, long-lasting products that age with grace. They include Grythyttan Stålmöbler in Sweden, which has been producing the same model of chair since the 1930s – one that remains a bestseller – and Kettal in Spain, which brought production back home and enlisted the likes of Jasper Morrison to show the world that big is not always best.
You'll soon be out enjoying the summer, whether in your back garden or poolside at your favourite Mediterranean hotel. We hope that you'll be sitting back on a modest, comfortable piece of furniture from the workshops of one of these canny companies.
1
Grythyttan Stålmöbler 
Sweden
Surrounded by leafy forests and lakes 250km west of Stockholm, the town of Grythyttan gave its name to the business that has been manufacturing metal and wood here since 1895. Grythyttan Stålmöbler started out as a blacksmith's shop, where founder Karl Lindqvist and his son Artur forged axes and horseshoes. Four generations on and headed by another Karl Lindqvist, it is known for timeless outdoor furniture inspired by Artur's tour of Europe in the 1920s.
During his travels Artur came into contact with the Bauhaus movement, which influenced his first pieces. He came home and designed the A2 cantilever chair, a star of the 1930 Stockholm Exhibition and a piece that changed the course of the company. "My philosophy is to create something that is as close as possible to perfection," says his descendent. "The customer may have to pay a little more but they should feel that they've made a good investment."
All Grythyttan Stålmöbler outdoor furniture is handmade with just a little help from customised machinery. Every day hundreds of bars of solid steel are bent into shape in the adjacent workshop, helping prepare the 15,000 A2 armchairs that are sold in Sweden every summer.
"Garden furniture is getting closer to indoor furniture and indoor furniture is looking like outdoor furniture," says Lindqvist. "We want it to look like garden furniture again." He has big plans: "Our goal is to develop new products for our markets, new markets for our products and to double our turnover by 2020." Lindqvist is no doubt eyeing more southerly climes for this traditional brand that has already made Scandinavia's fleeting summer months its own.
grythyttan.net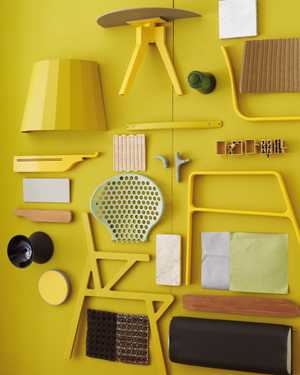 Family-run outdoor furniture firm Kettal barely resembles the no-frills, austere brand that first appeared on Spanish beaches in the 1960s. Created by an enterprising Catalan businessman called Manuel Alorda, it is now in the hands of his son Alex, who is overseeing a bold new direction placing sleek design and product customisation at the forefront of the company's ethos.
Prompted by the Spanish downturn, Alorda took tough decisions that have drastically reshaped the company's long-term vision. Offshore facilities were closed, production was concentrated at its factory outside Barcelona and a clutch of international designers were enlisted to reinterpret the Kettal range. Patricia Urquiola's Maia collection paved the way for collaborations with other designers such as Hella Jongerius and Rodolfo Dordoni. Jasper Morrison's Park Life collection illustrates how the brand has resisted clunky garden-furniture trends. Kettal chairs encircle hotel pools and its sunbeds line the decks of luxury cruise liners but the brand is popular for its proven durability as much as for its considered design.
On the factory floor, men and women are welding frames and weaving fabrics. Elsewhere, machines simulate elemental extremes to ensure prototypes can withstand outdoor wear and tear. Processes are meticulously realised by hand: a single chair can require up to five hours work as it migrates down the production line. "Attention to detail is fundamental to the Kettal brand," says Alorda.
The Kettal family is cementing its reputation as a leader in alfresco furnishings. A massive upgrade of its factory will broaden its capacity to customise each piece's colour and cloth, a new direction unveiled at this year's Salone del Mobile. "The restructure has given us the liberty to focus on creating the best products," says Alorda. "We believe in what we're creating; it's a privilege."
kettal.com
"I earned my first moped here," says Martin Schaffner, lit by dusty rays of sunlight filtering through his workshop windows. Nearby, decades-old machinery shapes long steel pipes while outside a herd of cows can be seen grazing in the neighbouring fields. "We're working on replacing some of these machines now," he adds. "For many years we couldn't even think about that; we were really fighting for our survival."
Peter and Annemarie Schaffner started out making practical steel stools in the Swiss village of Fruthwilen in 1954 and later moved the company's headquarters to Müllheim. Their sons Martin and Theo took over the running of the firm in 1992. These days Theo is retired and Martin works with his nephew and trained engineer Samuel to create prototypes for new pieces. "Our design philosophy has always been to craft high-quality modern products alongside retro models," says Martin, who has taken over the creative direction of the company. "My father used to experiment with materials; I use my marketing background and eye for design to create new collections based on what the customers want."
Although the industry is seasonal, Martin's team of 30 are usually up at the break of dawn busying themselves with sandblasting, welding metal, braiding seats and backrests of Spaghetti chairs, handling Switzerland's largest polyester press and packing hundreds of stackable, waterproof and rust-free chairs and tables. "It takes approximately an hour to make 20 chairs," says Samuel.
"Garden furniture was once reserved for the wealthy who frequented the spas and mountain retreats of Switzerland in the early 20th century," says Martin. "The garden was a secondary space. That has changed." He hopes to debut his collections at Milan's Salone del Mobile in the next few seasons; until then his team will continue making tens of thousands of chairs and tables every year.
schaffner-ag.ch