Expo / Athens
Expo: Best-kept secret
Spread across a basin in a picturesque peninsula surrounded by the sea, Athens offers its residents a choice of beaches to enjoy away from the hustle and bustle of the daily city grind. The views aren't too shabby either.
For most beach-loving tourists, Athens is nothing but a short stopover before jumping on a ferry heading for one of the many whitewashed islands dotting the Aegean Sea. They're missing out. Hemmed in by mountains to its east and west, the capital stretches across a basin in the Attica Peninsula, which is surrounded by the sea along its southern and northeastern sides. The coastline from Faliro in the south to Cape Sounio in the southeast stretches for 58km. City residents are spoilt for choice, with everything from fenced-in private beach clubs to unobstructed picturesque coves.
The trams and buses departing from the city centre are packed during the summer weekends as school children and workers head for the beach. It's a lifestyle that has helped austerity-battered Athenians deal with the neverending waves of a protracted financial crisis.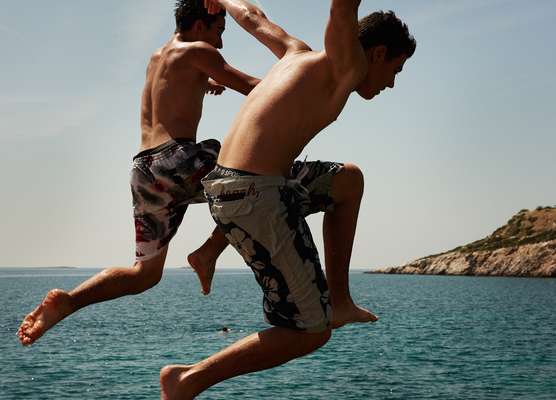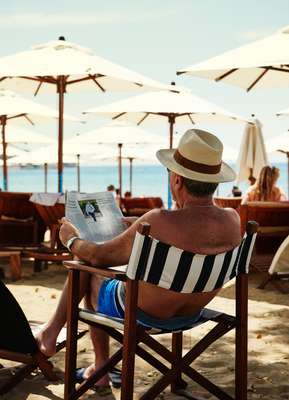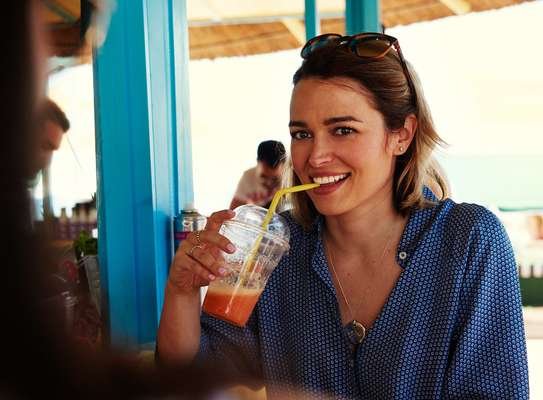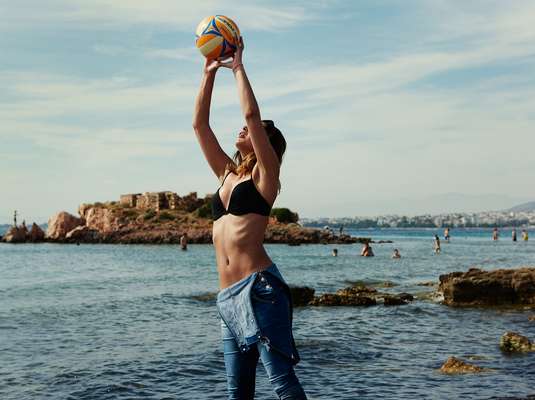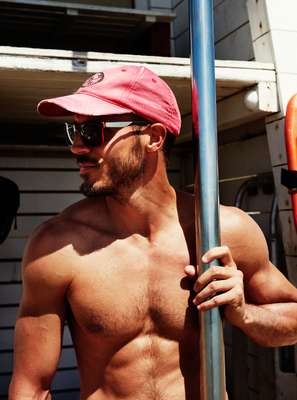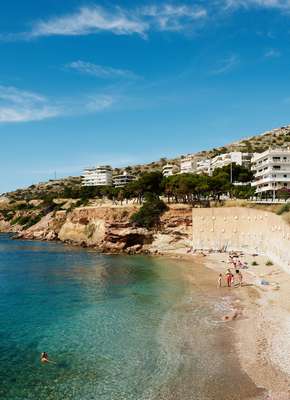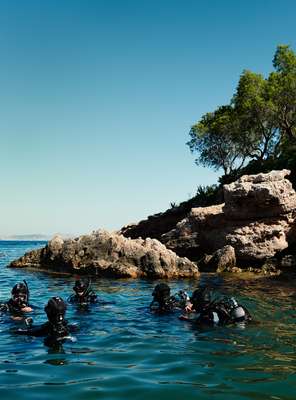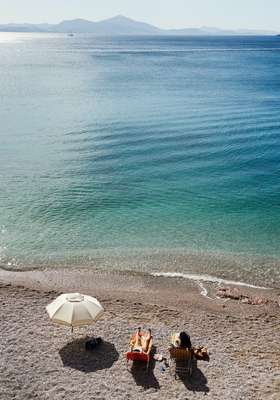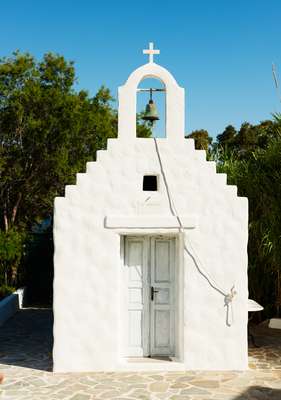 "It's an escape from the routine, pressure and depression of the city," says Marie-Christine Moyas, a shipping-company employee who lives a 10-minute drive from the coast. The sea is part of her identity, she says.
Nikos Argyrakis, a 36-year-old businessman, makes a point of visiting the beach as often as he can, combining his daily work schedule with a dip. "The beach plays a very important role in one's life. It's the relaxation after a hard day's work – both in winter and summer – and I head out to the beach most days after leaving the office."
And yet, while the beaches are packed and the clubs that line the shore continue to do well, the draw of the sea still fails to attract some Athenians. Stav Consolas, a 34-year-old hostel owner in the central Athens touristic district of Plaka, grew up here yet only recently fell in love with the sea. Some Athenians take it for granted, he says but now he can't stop. "I swim throughout the year: even January, February and March. Last year the longest I went without swimming was a week. I prefer [the beach] in the winter: in the summer it's alive with people but in the winter it comes alive with wildlife, from seagulls to fish."
A growing "après-plage" culture has emerged in recent years. Scores of cafés, taverns and nightclubs have sprouted along the shoreline offering locals an array of fish mezedes, café frappes and late-night entertainment. As Consolas says: "It takes the edge off after a stressful day just as well as a shot of raki. I'll go straight to Lagonisi in the south it's a bit of a drive but it's worth it."