Expo / Zürich
Expo: Time capsule
Located on Lake Zürich, Strandbad Wollishofen is a swimming spot that has stood the test of time, respecting its prewar design while meeting contemporary demands. Join the early-morning crowd or, come the evening, wine and dine.
Just south of Zürich's centre, on the lake that shares the city's name, is one of Switzerland's most beautiful swimming spots the Strandbad Wollishofen. Constructed in 1939 by noted municipal architect Hermann Herter, Wollishofen was considered modern when it was built and it is timeless now.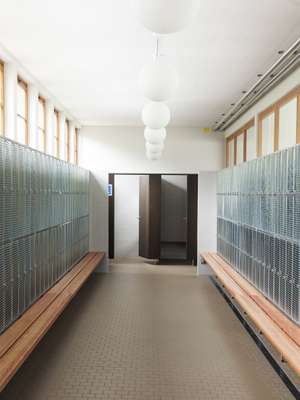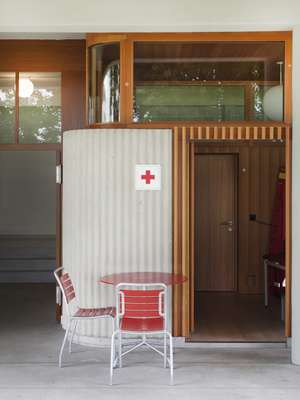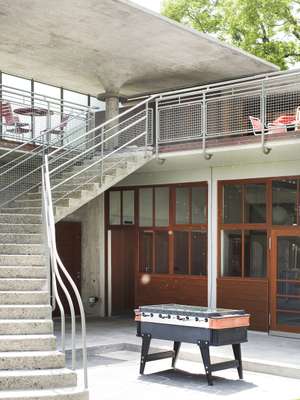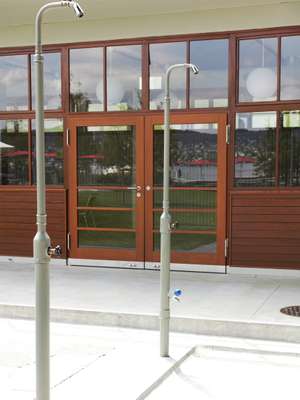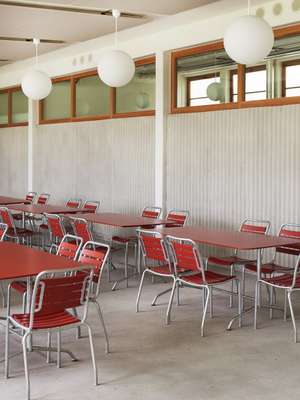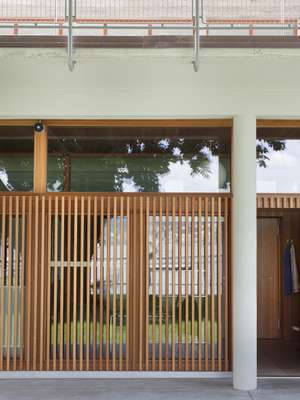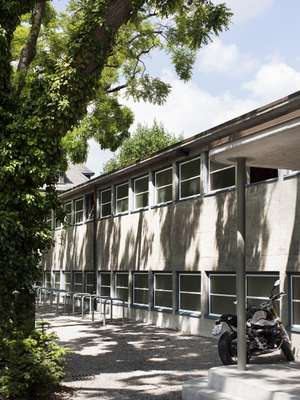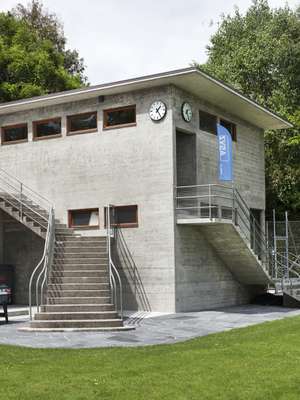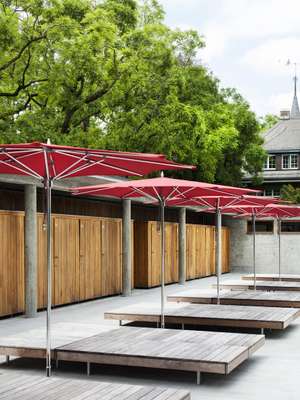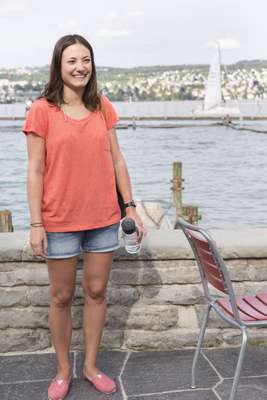 Numerous formal places for swimming dot the shore of Lake Zürich and the Limmat and Sihl rivers, along with a number of informal points of entry. Many of Zürich's Badi were built at the turn of the 19th century, when public hygiene became an urban concern. Over time they turned into an important recreational focus for the city and their designs changed in response. By the time Wollishofen was built, the bath reflected this shift.
The outdoor public baths count more than a million visits a year and in response the city renews them periodically. In 2014, following an open competition won by Nusus Architekten, Wollishofen was stripped back to its original design. Years of additions, including a plastic shield under the circular roof, were removed. The substantial changing rooms, appropriate for prewar mores, were reduced in size to make more space for dining and events. The finishes were restored and additions are both respectful of the historical structure and suitably contemporary.
The Badi is both a city amenity and a beloved neighbourhood fixture. Strandbad Wollishofen was closed for six months during the renewal and many reacted with dismay at the thought of journeying about a kilometre to the next Badi, Mythenquai. "This is like a second home for many people," says Norbert Niedermann, one of the partners of Nusus. Fortunately by the summer of 2014 the work was complete and the Badi reopened.
Joining the early-morning swim crowd, dominated by both the retired and athletic sets, you can swim the lake from Badi to Badi, coming ashore for breakfast or a nap in the sun. In the evening a number of the baths transform into waterside bars as the cool air keeps the surfaces dry and many a giggly, shivering night-swimming adventure is made. But the prime time of the Badi is midday, as the office set shares space with children, attending parents and those lucky enough to enjoy the space whenever they wish. At Wollishofen you can linger over a lunch of crispy fried fish and chips and a cold bottle of Rivella or beer, spread out a fashionable Turkish-style towel on the lawn and consider a digestive swim. This is all before your afternoon of back-to-back meetings and is perhaps something that's only possible in Zürich.