Conde Duque / Global
Home runs
Whether it's the hospitable feel of Madrid's Conde Duque, the combination of old and new in Tel Aviv's Neve Tzedek or the architectural assortment of Chapinero Alto in Bogotá, the opportunities presented by these three vibrant neighbourhoods make them places we'd gladly call home.
1.
Everything under the sun
Conde Duque, Madrid
Madrid's boisterous Malasaña area has long attracted the city's countercultural and creative inhabitants. As its residents have grown up, however, their desires for a quieter existence, more public space and better cultural offerings have seen their gaze shift west to Conde Duque.
This neighbourhood is flanked by the neoclassical Liria Palace and the 25-storey Edificio España, which was Europe's first skyscraper. It's sheltered from the growl of traffic and the howls of revellers, making it a peaceful spot in the heart of the capital. Despite its placidity, an influx of entrepreneurs has added retail and hospitality options over the past few years. Footwear brand Muro.exe recently relocated its studio here and when monocle visits a carpenter is polishing off the sign of a new furniture workshop across the road.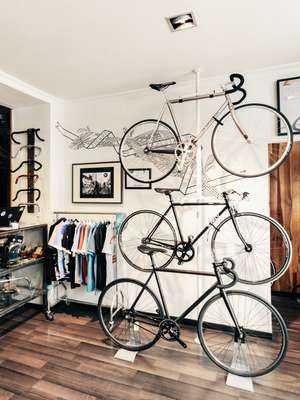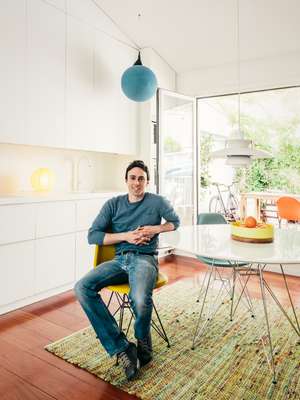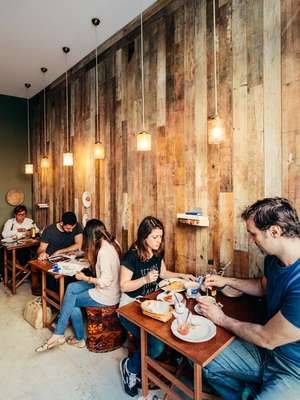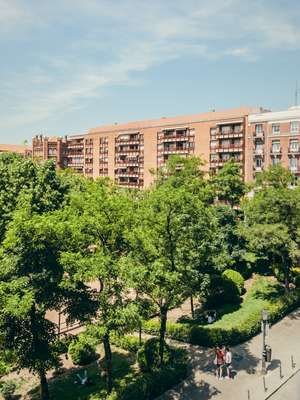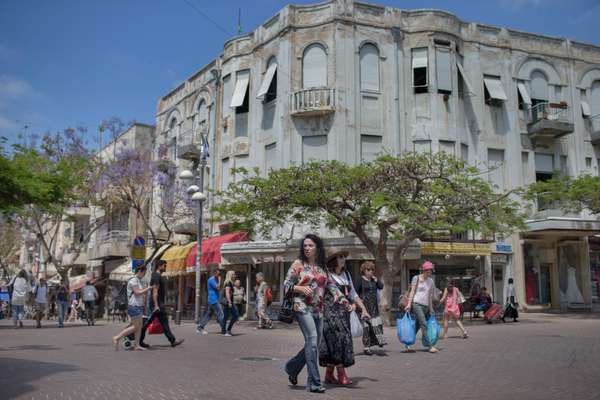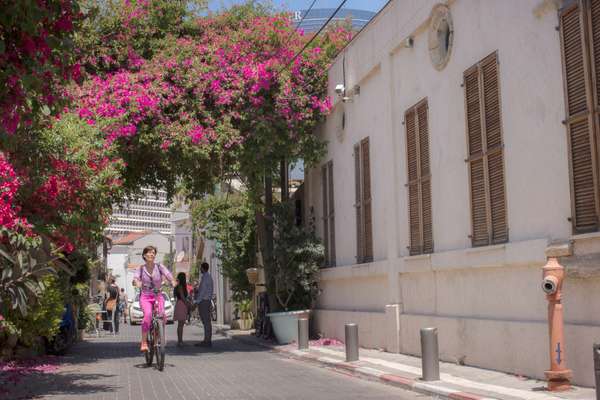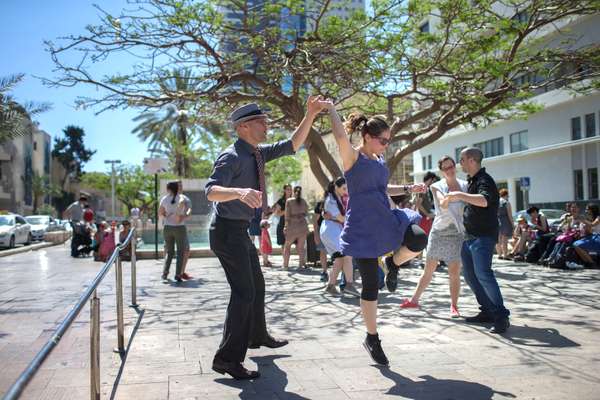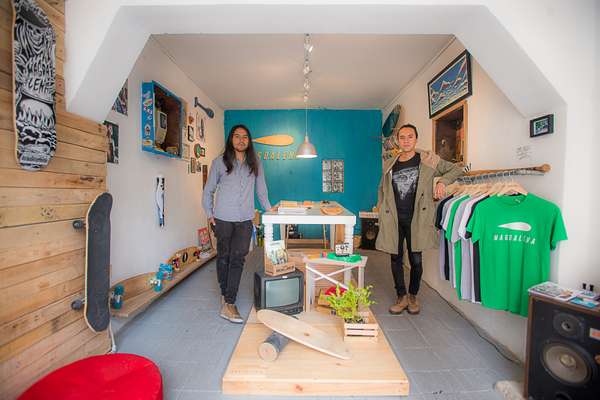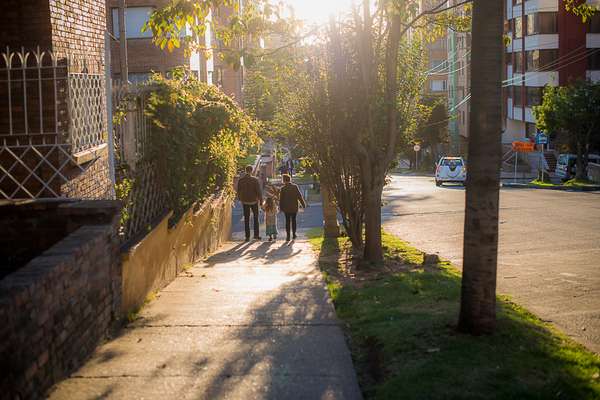 "This area was like an island before," says Javier Marca, a former art director who opened a bakery, Panic, in an old garage in 2013. He lives around the corner with his wife Barbara and two sons. "In that short time we've definitely witnessed a change but this change is a response to local needs." Many of the surrounding streets have become complementary business clusters: Calle Conde Duque is lined with boutiques and Calle San Bernadino with restaurants serving food from Iran and Mexico as well as Spanish staples. Even the Mostenses food market boasts Latino and Asian flavours. Conde Duque's military past is never far from sight, though. Engraved in stone on a 300-year-old structure are the Latin words Solvit Formidine Terras ("He who delivers the world from terror"), which remind us that it was once an army barracks. Built by King Felipe V in 1717, the trio of quadrangles once hosted the French, Flemish and Spanish divisions of the Royal Guard.
Today more benevolent forces march through its squares: en route to the library are auditoriums, municipal galleries and a music centre. After a renovation that saw it reopen in 2011 and the appointment of director Concha Hernández last year, the Conde Duque Cultural Centre has doubled its activities. This summer an alfresco cinema, restaurant and concerts will rekindle the building's role during La Movida: Madrid's 1980s cultural renaissance.
In the distance is the Edificio España, a building recently purchased by Chinese tycoon Wang Jianlin for €265m. Plans are underway to convert the monolith into apartments, a hotel and shops. Despite commercial interest, property prices remain relatively low and for those living here the advantages are many. Sergio Ochoa runs popular Bar Corazón as well as a new beer label Malasaña; he moved here for a quiet life. His neighbour, Maria Arcas, a fashion-marketing teacher at the ied design school, likes being able to walk to work, and architect and curator Gonzalo Pardo bought his penthouse for the same reason. All three residents share the privilege of a private rooftop terrace.
Fortunately for those below there's still plenty of space. Strewn with seating, the Plaza de las Comendadoras – the former garden of a convent – and the Guardias de Corps square make for two of the most agreeable outdoor spots to sip on vermouth and bask in the Iberian sun
Property guide
The Spanish legal system requires sales to be finalised with a notary and then registered at the Land Registry, so make sure your lawyer knows their stuff when it comes to Spain. Since late 2007, market prices have fallen between 30 and 40 per cent, meaning many potential sellers are reluctant to sell at a loss. That said, when properties do hit the market, prices are reasonable. A skilled agent is a must.
Prices
One-bed apartment:
€190,000 to €225,000
Two-bed apartment:
€300,000 to €360,000
Three-bed apartment: €370,000 to €440,000
Estate agent
Madrid Historico SL
134 91 365 7988
madridhistoricosl.com
2.
In with the old and new
Neve Tzedek, Tel Aviv
Only a few tin-roof shacks and prowling alley cats allude to the rookery that once stood in the Neve Tzedek neighbourhood of Tel Aviv. Today the quarter's eclectic architecture and sturdy new builds are adorned with colourful wooden shutters, while blooming purple bougainvillea vines frame its sun-dappled lanes. The mixture of old and new has attracted a range of small businesses and bright-eyed entrepreneurs beguiled by the beachside city's vibrant but at times dangerous charms.
On Shabazi Street musicians entertain with lilting melodies, while couples stroll between boutiques eating oven-fresh rugelach (a crisp Ashkenazi pastry treat) from restaurant Dallal or drinking coffee from new delicatessen Épicerie Fine. "I've lived in this part of town for eight years and it's the only neighbourhood for me," says Parisian Elise Juliard Shnaiderman, who opened her shop Numéro 13 last year. Juliard Shnaiderman is one of many residents monocle meets who are fiercely proud of their adopted home.
Established in 1887, Neve Tzedek was the first Jewish community to take root outside the walls of the ancient southern port of Jaffa and it pre-dates the city of Tel Aviv that has grown to surround it. Like the waves of the sea that skirts the city, the neighbourhood's fortunes have been up and down. At the turn of the 20th century artists and intellectuals gravitated towards Neve Tzedek, says Mira Rashty, who lives above her bookshop Sipur Pashut. "We opened our business in a place with a lot of literary activity. It's different today but it's still special and unique."
In the mid-20th century the area's traditional houses fell into disrepair as the young city sprouted north and residents moved into 1930s Bauhaus-style homes along the adjoining Rothschild Boulevard, one of the city's principal streets. It wasn't until a couple of decades ago that the municipality invested in returning the shabby buildings to their former glory. "I started working here 18 years ago and there was a two-storey building over there," says Ilan Berdichevsky, manager of Suzana restaurant, as he gestures across the road. "One winter it just collapsed," he adds, lamenting the time it took for the city to acknowledge its architectural history.
At the weekend Neve Tzedek is awash with activity. Grey-haired ladies hang out their washing as teenagers dash to the beach and families stop for ice cream. It's the vitality of the street life that brought Londoner Sammy Kattan here eight years ago. He relishes the fact that he's minutes from the beach, close to Carmel Market and at the heart of Tel Aviv. "People enjoy life here," he says.
Property guide
There are no restrictions on foreign citizens buying in Tel Aviv though the purchase tax is higher, depending on the price of the property. The majority of residences in the city are freehold (around 95 per cent); leaseholds are typically available for a rolling term of 99 years. Since 1982 prices have increased by an average of 5 per cent a year but last summer's conflict over Gaza temporarily slowed sales.
Prices
One-bed apartment: ILS2m (€470,000)
Two-bed apartment: ILS3.2m (€755,000)
Three-bed apartment: ILS5.5m (€1.3m)
Estate agent
Matthew Bortnick
1972 (0)54 810 7771
maki-group.com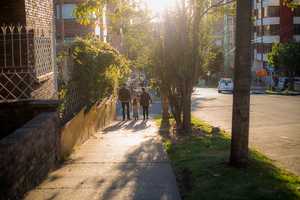 3.
History in the making
Chapinero Alto, Bogotá
Set against forested mountains and spread across 16 blocks, Chapinero Alto is sandwiched by Bogotá's northern neighbourhoods and busy downtown. During its heyday in the 1950s it was the remit of merchants and the middle class but today its popularity is spurred by creative entrepreneurs reviving its golden-era sheen. Given the Colombian capital's reputation for bad traffic, an area that's central and easily traversed on foot is unusual. "It's a walking place where you can bump into your neighbours. It makes me feel like I live in a village," says resident and restaurateur Juan Manuel Ortíz. "Everyone knows each other. That's rare in Bogotá."
Juan Pablo Calvas, a radio journalist and presenter who grew up here, is of the same mind. "In the past decade, because of the traffic, people have headed towards Chapinero Alto where it's still relatively cheap," he says. "If I want to party or go to the bakery I can walk. Everything I need is close. And I've got the mountains near me," he adds as the rays of Andean sunshine stream through his windows.
The needs of a young crowd of independent professionals and a growing expat community are catered for by new restaurants, cafés, organic grocers, independent retailers and a few wizened antique shops. The shifting demographic has given Chapinero a liberal air that's difficult to find elsewhere in the capital; it's home to Bogotá's largest gay community. Part of the area's charm is that it is unpolished, in places dimly lit, with graffiti and potholes that give it a rough-around-the-edges feel. "It's not yet saturated and the area has huge potential. It's a great investment and property prices have risen sharply in the past two years," says Ortíz, who is opening a bar in the area.
As the sun sets, the hilly streets around La Salle University are abuzz with chattering students. A few blocks away, in a small park, a basketball game is underway while the faint tinkling of a piano emanates from Colombia's national ballet school above.
"The spirit of this neighbourhood is that we are welcoming. It's an open-minded community," says screenwriter Camila Brugés, who recently bought and renovated a top-floor apartment with her partner, writer Amalia Andrade. In contrast to the bland, gated communities that dominate Bogotá's northern reaches, Chapinero has preserved a mishmash of architectural vernaculars, some protected by law. Most sought-after are the English-style manor houses and 1950s townhouses ripe for renovation, with the original wooden panelling and floors and tall windows still intact. In recent years many have been converted into apartments, hotels, offices and artists' studios.
"It's not about new builds and dry walls here," says designer Martin Ramírez. "Houses in Chapinero Alto have a history that can be remodelled and renovated, that you can live and work in. It's an opportunity to embrace the past."