July/August 2015 / Global
Sports Expo
Sport and socialising are best combined. Monocle tried out three activities that value a friendly chat - and the odd beer - as highly as working up a sweat.
Viewed from overhead, the new Air Track in Osaka is a rather perplexing sight: a 300-metre running track raised above a dense urban neighbourhood, its grass such a vivid green that it seems to hover effortlessly over the shopping centre below. Passing motorists on the adjacent elevated motorway crane their necks to make sense of what they're seeing.
They might be doubly confused since there used to be a baseball stadium on this site, a spacious plot close to Osaka Castle that was ripe for redevelopment. The developers at property company Tokyu Fudosan wisely took their time before making a decision. "We didn't want to just build an ordinary shopping centre," says Tokyu's Akiko Hayashi. "We listened to what the residents wanted."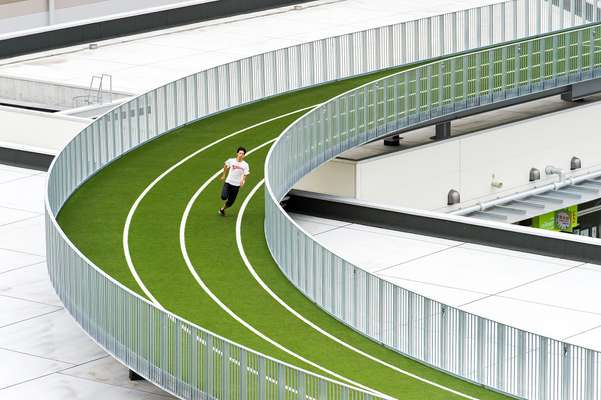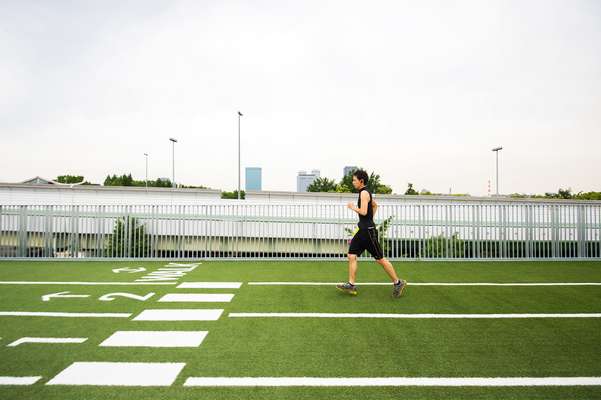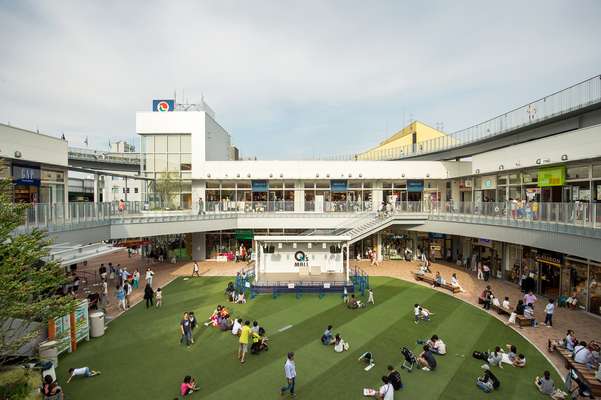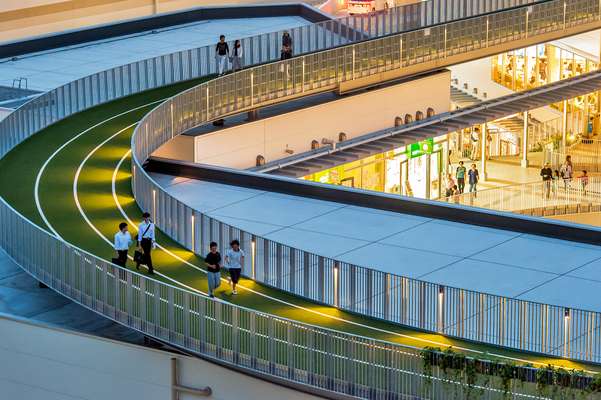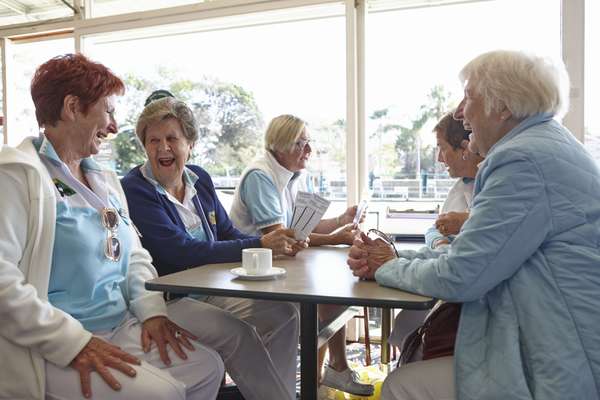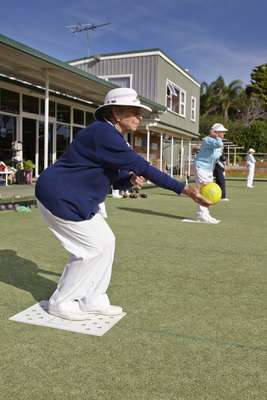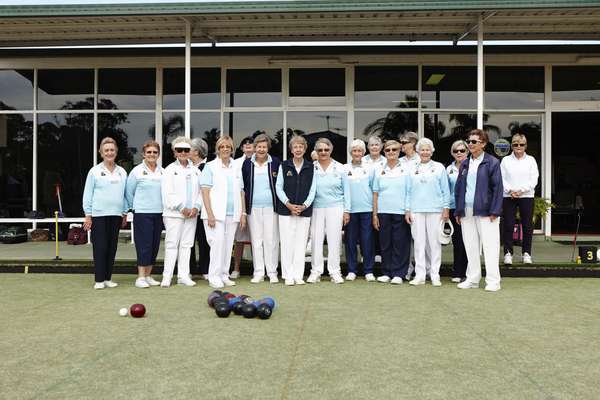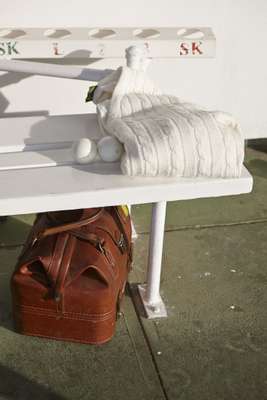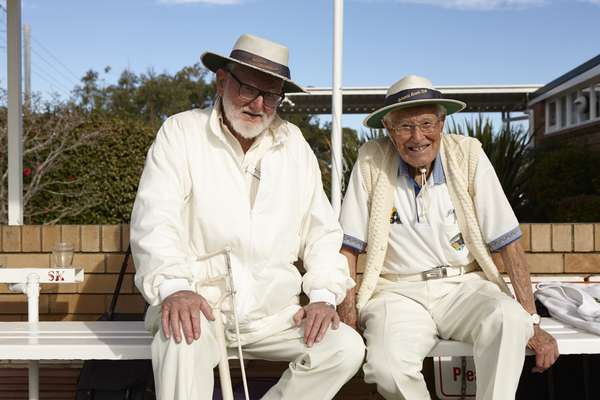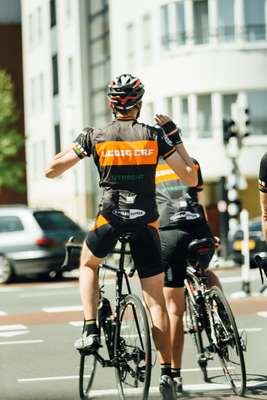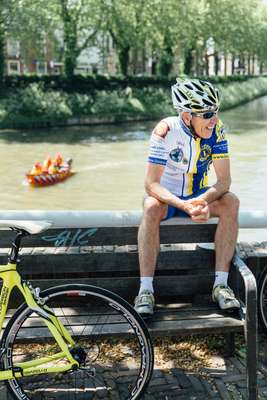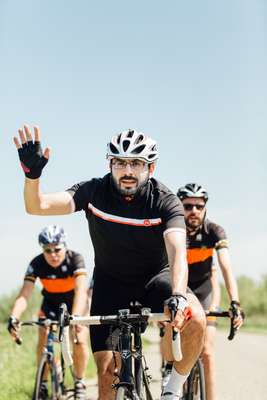 The result is a unique development with a sports and fitness theme. There's the high-rise running track, the first of its kind in Japan, as well as two raised futsal courts, a climbing wall, changing rooms and showers, a private fitness centre with a swimming pool as well as shops selling things to do with health and sport. As per the locals' requests the development, known as Morinomiya Q's Mall Base, has all the basics too: an optician, pharmacy, florist, dry cleaners, play centre, clinic and smart library.
For the sporting element, Tokyu worked with the sprinter Nobuharu Asahara, a four-time Olympian who retired in 2008 after winning a bronze medal at the Beijing Olympics. Today he is busy promoting the benefits of exercise through his non-profit organisation Athlete Network. "Sport should be fun, first and foremost," says Asahara. He says that the most important thing about a project like this, aside from the health benefits, is bringing people together. "Kids spend too much time on their phones and on the internet these days."
Asahara chose artificial turf, a realistic-looking substitute for grass that has just the right amount of cushioning to protect knees from injury. The track is free for anyone to use and open until late in the evening. On Wednesdays, Asahara has a kids' running club.
Building an elevated athletics track provided challenges for the engineers at the construction company, Takenaka: it had to be stable enough to withstand earthquakes and the vibrations of a crowd of runners. The track is made up of 50 separate steel sections that were hoisted on to the rooftops and welded to a steel frame that runs across five buildings. "It was very difficult," says Hideki Furukawa, who was in charge of the project. "Particularly the curves."
On a typical day the Air Track is busy with runners, parents with toddlers and day-trippers who stroll in the walking lane. Hiroki Takashima comes every other day and runs 5km. "I used to weigh 80kg and now I'm down to 60kg – I can't imagine not running." Tomoya Kaneda is taking a light jog in his work clothes: "I come from Tokyo to our branch office every Monday," he says. "I do a few laps here in my lunch hour." Yumiko, Masako and Yukimi, three sixty-something high-school friends, saw the track on television and are here to see what the fuss is about. "I've never seen anything like it," says Yumiko.
It's easy to think of property developers as the enemy of small neighbourhoods but in this case Tokyu has turned an empty space into a new focal point for the community.
Drive 40 minutes south from Sydney's central business district, through the picturesque Edwardian neighbourhoods of the Inner West and down along the south coast of the city's famous harbour and you'll find yourself in Cronulla, a quiet suburb where it seems that little has changed in the past 50 years. And the best symbol of decades of tradition is the South Cronulla Bowling Club.
"There used to be one of these in nearly every neighbourhood of the city," says Phillip Burns, the grounds-keeper who has trimmed, rolled and cared for the pristine bowling lawns here for nearly 30 years. "After the war, lawn bowls clubs popped up everywhere. They were really popular in Sydney."
The club that Burns looks after is one of the last to have maintained a traditional feel. It was founded in 1954 and members of South Cronulla have been keeping it going ever since. Predominantly run by volunteers who oversee everything from fundraising events to pouring drinks at the bar, South Cronulla has shied away from many of the changes that other Sydney bowling clubs have made. "We had poker machines in here for a while," says Gary Smith, the club's deputy chairman. "But we sold the licences because it changed the feel of the place. So we had to find other kinds of revenue. The challenge is to keep the historical feel of the club but make sure it functions in a modern way."
When MONOCLE visits it's ladies' day. With 100 female bowling members (and around the same number of men), it's a tight-knit community. The weekly meeting starts with tea and biscuits as well as some housekeeping: there's a call for more sandwiches and cake slices to be made for an upcoming fundraiser; the weekly raffle results are announced; and a welfare notice on members in poor health is read out. At 10.00 the ladies get to business: divided into groups, they take up their spots on one of the club's three bowling lawns. "I think of us as a social club that happens to play bowls," says member Fay Berriman.
The club is certainly a hub for the community. With bowls meetings four days a week, Friday nights are popular with not only the 200 or so bowling members but also the roughly 400 social members who gather around the bar and barbecue with their families.
"We're the only club that is operated by members and doesn't rely on gambling revenue but still doesn't run at a loss," says Susan Seaton, president of the female bowling members. On Sundays the traditional venue plays host to a number of revenue-raising events, from engagement parties and birthdays to barefoot-bowling groups and family days out.
Club president Reg Chigrin has been a member for 10 years. Living in the nearby neighbourhood of Caringbah, he and his wife Shirley joined after their weekly tennis tournaments started to take a physical strain. Their story is like many of the other members': keen sports players who have moved on from higher-impact sports such as tennis and surfing to lawn bowls as they've grown older. "This place is special because it's not a big club and it doesn't want to be," says Chigrin, a charming man who is wearing his president's blazer. "Other clubs tend to be a bit cliquey and impersonal. We want to welcome people and encourage them to become players."
On a bright Sunday afternoon in Utrecht, the Ledig Erf café is packed with cyclists sporting orange-and-black Lycra. The atmosphere is light as old friends catch up and new arrivals make introductions. Then just after 13.00 they head off towards the hills in the east of the city and the national park beyond.
What began 21 years ago as a small group of friends meeting at the café to cycle through the Utrecht countryside together has grown into a club with 250 members. Fietsclub Ledig Erf cycles the same 80km route, carefully plotted to avoid most traffic lights and crossings, every Sunday.
The cyclists are doctors, lawyers and civil servants; many work at the university here. Some have expensive carbon-fibre frames and others 20-year-old two-wheelers. With the aim of remaining open to all, Monday evening rides have been set up to encourage less experienced riders to get involved; for the accomplished cyclists there are longer rides around Utrecht and Ijsselmeer Lake.
"I like the atmosphere, and no matter what happens, if you do not turn up for half a year you are still welcome," says Paul van den Nieuwenhuyzen, club member for 15 years. "I come for the cycling and the socialising; beer is better after a workout."
Cycling is popular in the Netherlands and most clubs depart in the morning, pedal very hard and then go home, says cyclist Henk van Lingen. But Fietsclub Ledig Erf leaves at a more leisurely 13.00, allowing its members to have a late Saturday night. The pace isn't too tough either. Before the ride the club splits into two groups with the fastest averaging 35km/h to 40km/h and the rest about 30km/h. Dressed in the full team strip, Van Lingen says that few other clubs have the same sense of community. "I bought a bike and this was the place to be."
It's clear that this remains a group of friends, even as the numbers have grown. Not just friends, either. There have been 12 marriages and two children between members since the club was born.
"There were years when I did not miss a Sunday," says Michiel Galama, former president and founding team member. At 72 he is the oldest of the group and he pins the club's success on its casual nature and the founders' passion for coordination and structure.
Unlike the veterans, Diego Calderón Jimenez has only been with the club a month. Dressed in the team colours Jimenez, originally from Colombia, explains that it is not all about cycling but getting together and sharing stories. "I found this club and I am really happy; I have met a lot of great people."
Within a few minutes of the ride starting the landscape changes from a built-up urban area to the open road, passing dairy farms and fields of wild flowers. Halfway into the ride the path carves across a heavily wooded area of pine trees with light streaming through the foliage. Shortly after 15.00 the black-and-orange jerseys begin to fill the café once again. Anticipating their arrival the staff are ready to take drink orders.
With more bikes than people in the Netherlands, cycling clubs are in abundance but Fietsclub Ledig Erf uniquely combines sport with a sense of community. "You can have a cup of coffee, go for a ride and then at the end, drink a couple of beers," says Galama after finishing a well-deserved drink.