Travel edits / Global
Call of the wild
Cedar-wood bathtubs in Bali, ancient caves in Cappadocia, jungle-print textiles in Barcelona and a dockside rental in Normandy: this month's openings will have you knocking on nature's door.
Perched on the edge of Astoria in Long Island City, Boro Hotel opened this summer. The simple, modern interiors are naturally lit with floor-to-ceiling windows. The refashioned concrete structure is softened with white-oak flooring and softly painted wood panelling as well as Plumen light fixtures, custom leather chairs from Addinterior and cork stools by Jasper Morrison.
borohotel.com
---
A 10-minute drive from Causeway Bay and adjacent to the Happy Valley Racecourse, Eight Kwai Fong is a 31-storey serviced-apartment development. Expect interiors with Arne Jacobsen furniture, Flemming Lassen's Mayor Sofa and Cassina chairs. Art is funded by the K11 Art Foundation.
On the ground floor is a dining room, courtyard, garden and Gaggenau-designed kitchen with space for 30 guests. A team is on hand for around-the-city bookings and in-room catering. With a minimum booking term of one month, the New World Development-owned space is an ideal medium-term pied-à-terre in the city.
8kf.com.hk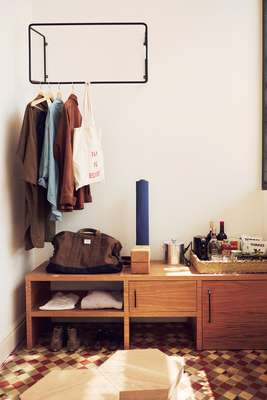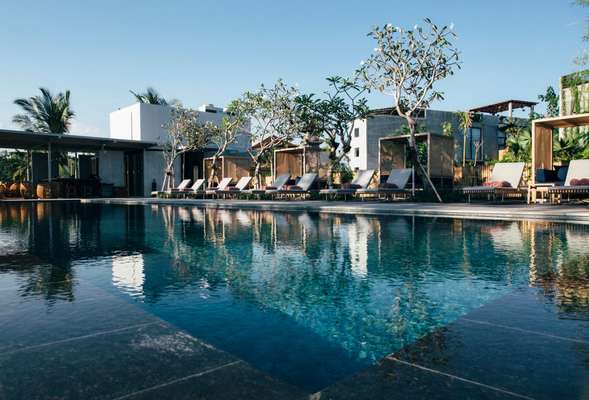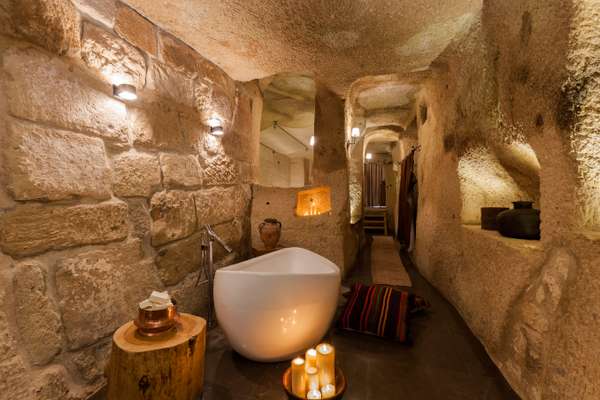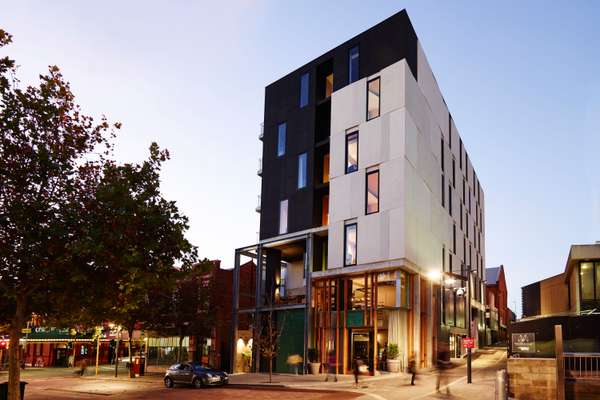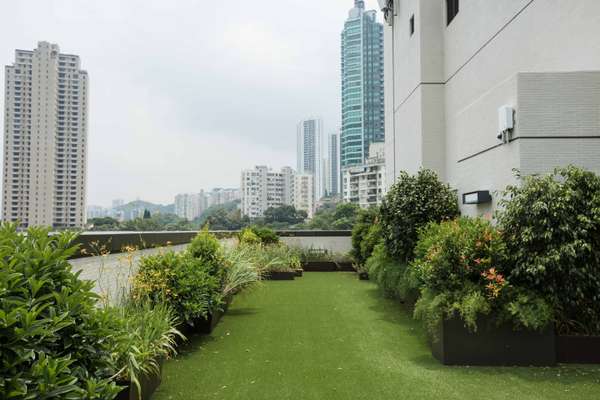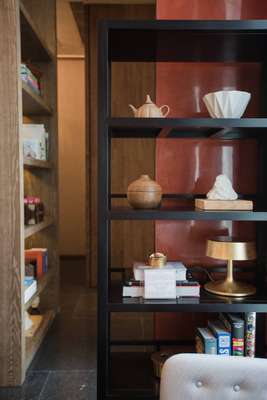 ---
One of the stately Eixample district's many imposing bourgeois homes, Casa Bonay had hardly been touched since the beginning of the century when Ines Miró-Sans turned it into a hotel. Patterned tiles, antique doors, arches and a marble staircase reflect its history.
The casual, welcoming space has now been respectfully redesigned by Brooklyn's Studio Tack. It showcases emerging artists and makers, from designer Batabasta's jungle-print textiles in the 57 minimally furnished rooms to the fresh juices in the minibar. They are courtesy of Mother, whose ground-floor bar also uses produce from the hotel's own roof orchard.
casabonay.com
---
The Alex Hotel is a welcome addition to Perth, a city with plenty to see and do but limited choice when it comes to accommodation. The 74-room hotel is in a plum position next to the city's Cultural Centre in a building designed by architect Michael Patroni.
Guests will appreciate the thoughtful touches in the rooms, from Australian Bemboka towels to furniture from New Zealand maker Douglas and Bec. There are also Sodashi bath products made along the coast in Fremantle. Lekker bikes are available if you want to explore on two wheels. Otherwise head to the roof to enjoy views over Western Australia's city of light.
alexhotel.com.au
---
Planted with creepers and flora, Bisma Eight in Ubud feels like a modernist jungle retreat. Most of the 38 suites have open views of the jungle and some have gardens.
Comforts include cedar-wood Japanese bathtubs that sit alongside walls decorated with Indonesian tegel kunci tiling. A pool pavilion also offers views over the jungle canopy.
bisma-eight.com
---
Pyongyang International Airport
North Korea
After three years of planning and one botched attempt, Pyongyang International Airport has opened its second terminal. Visitors (mainly from China and Russia) can look forward to a chocolate fountain inside the terminal, which opened this summer.
Q&A
Christoph Hoffman
CEO, 25hours Hotels
Hamburg Germany
With properties that tell their own tales, 25hours Hotels has already made a splash in Hamburg, Frankfurt, Vienna, Zürich and Berlin. Now it's looking beyond the German-speaking world to open in Madrid.
What is the company's mission?
Beautiful hotels tell stories and are about adventure. The niche is to re-establish the story and romanticism without the high price.
Who's behind the business?
We're four very different owners. Hotelier Kai Hollmann initiated 25hours. Ardi Goldman is a Frankfurt real-estate developer and Stephan Gerhard a Munich hotel consultant. And me.
How are the hotel's themes decided?
Our stories derive from good conversations. One example is the 25hours Hotel HafenCity in Hamburg. Ardi gave me a book called Kuttel Daddeldu. It's about sailors and prostitutes and depicts Hamburg's red-light district. Over red wine and dinner, the four of us decided the hotel had to be Kuttel Daddeldu-themed.
How has the business developed?
Developing 25hours wasn't strategic: it was anarchistic, democratic and collaborative. Every hotel is very different and it is important to reflect aspects of the neighbourhood.
25hours-hotels.com