Expo 86 / Merano
Expo 86: Polizia di Stato
A former baronial castle in South Tyrol offers an arresting getaway for both serving and retired officers in the Italian police force.
When Baron Georg Freiherr von Ompteda, Dresden-born aristocrat and noted writer, commissioned a country residence in 1910, he imagined a castle for his personal use – specifically, a 16th-century Renaissance-style castle in the South Tyrolean vernacular. On the grounds of an old farmhouse in Merano, a town now part of an autonomous region of Italy, the Castello Stifterhof was built, a giant stonework manor with a medley of turrets and arched lattice windows. For Bohemian architect Adalbert Erlebach, who designed much of early 20th-century Merano, the castle would stand as his most significant work.
Merano was by this point a well-established destination for the rich and noble. The "pearl of Alto Adige" (the Italian name for the region) was renowned for its curative spas where Rainer Maria Rilke, Franz Kafka and other notables sought to recover their health in the town's temperate climate. Annexed to Italy after the First World War, more than half of Merano's residents still speak German as their mother tongue.
Its Habsburg-era grandeur intact, the town attracts visitors to its thermal baths, ski slopes, art nouveau villas and tree-lined boulevards. The Castello Stifterhof endures; for the most part physically unchanged but no longer an aristocratic dominion. The castle is now the holiday getaway for Italy's police force.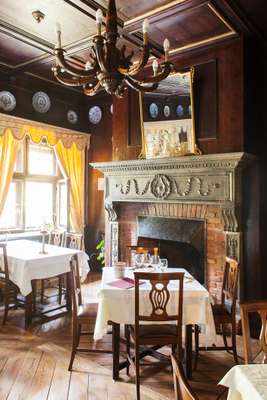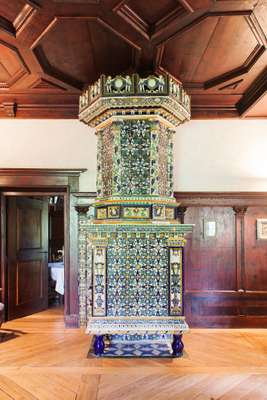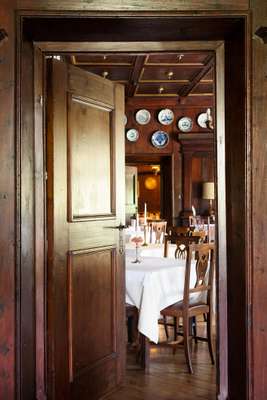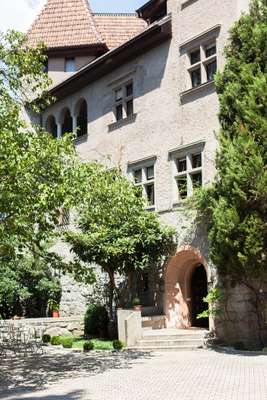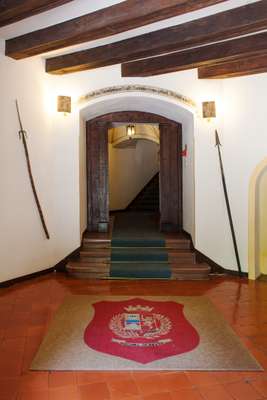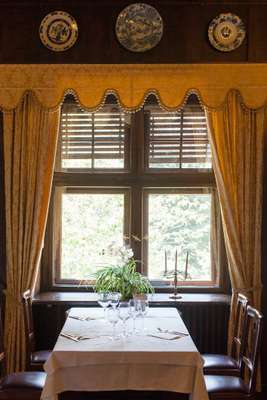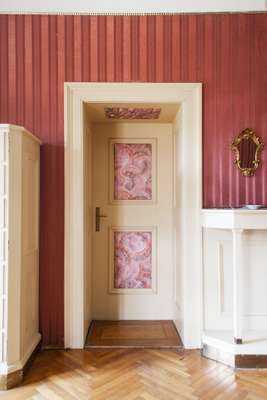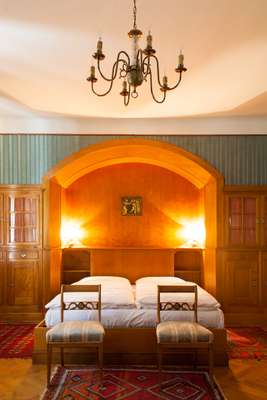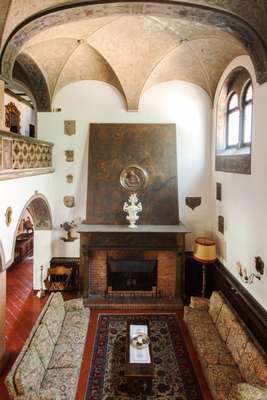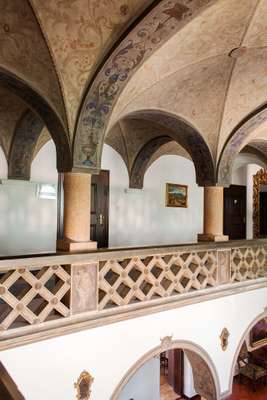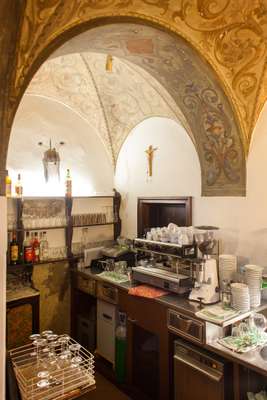 After falling into disrepair the Stifterhof was sold to Italy's police-assistance fund in 1967, restored and reopened as a holiday home first for police officials, then, in the 1990s, for all police officers. "In the 1960s there was the economic boom, there was money, there was this new idea about workers taking vacations and about having places dedicated to vacation," says the director of the Castello Stifterhof, Cinzia Cellucci, a bouncy woman with a blonde ponytail who was among the first women to graduate from the police academy in 1986. "What's interesting is that they picked a castle as the vacation place."
The Italian police have three vacation retreats dotted around the country but the Stifterhof is the only castle. It welcomes up to 52 guests; police, both off-duty and retired, come with their families from all over Italy and occasionally from abroad. Antonino Ungaro, a Venice policeman who had a 40-year career, says over lunch with his wife: "We have time to travel now, to come to places like this. I feel right at home here." The couple sit in the dining room, lit by wooden chandeliers, a bronze candelabra on every table and behind them an 18th-century fireplace brought over from a Tuscan villa.
"We take care of our guests," says Giuseppina La Monica, a gentle Sicilian woman who prepares lunch and dinner for the castle's visitors. "We have elderly people coming, children, people who need a little extra care, so we give them home-cooking, the good stuff, joy from the kitchen."
After meals, guests gather in the grand parlour room. To one side, a fleur-de-lis-frescoed arcade with pink marble columns leads to a bar covered in dark wood and jacquard panels. This is where aperitivi and grappe are served. At the centre of the room, visitors can trade anecdotes on large brocade couches that face a king-sized fireplace.
Book lovers and card players, meanwhile, take to the reading room to gather at walnut tables with velvet chairs, the walls lined with dark-wood wainscoting and pilasters. The room's most impressive feature is its wood-burning Austrian furnace dating back to 1618, a floor-to-ceiling behemoth covered in colourfully glazed majolica tiles.
The retreat opens in November for the winter season and stays open throughout February, welcoming skiers. In summer, the castle opens from Easter until September.
The gardens are currently being spruced up, with renovations of the tennis court and the pool due for next year. Half of the rooms will also be refurbished in the next five years. The furniture will stay the same: the baroque Austrian armoires, marquetry chests, ornate bedframes in heavy wood and gilt-frame mirrors.
These ornaments combine with the distinctive architecture of the Castello Stifterhof to create an atmosphere of magical otherworldliness. Some guests claim to have heard or even seen a ghost pacing the dimly lit hallways. But old relics should of course remain – a castle's charms reside in its heirlooms.