Expo 86 / Lake Kawaguchi
Expo 86: Smiles
Converted from the holiday hangout of its CEO, this bucolic sanctuary for Tokyo firm Smiles offers a chance for staff to enjoy the best in modern Japanese living.
Nothing about Masamichi Toyama is predictable. From his chunky spectacle frames to his unruly hair, the ceo of Smiles – best known for its chain of soup restaurants, Soup Stock – does things his own way. And four years ago he decided it was time for his Tokyo-based firm to have its own retreat.
The location was straightforward: an old wooden house he'd been renting with university friends for 20 years by Lake Kawaguchi in the foothills of Mount Fuji. "We used to go there to water-ski and hang out," he says. "But as we got older and our children grew up, we were using it less and less." The house was also looking a bit dishevelled. For the overhaul of the building Toyama called on his in-house design team. "We got local carpenters to do the floor and kitchen but otherwise we did it ourselves."
Soup Stock is known for its simple wood interiors; since 2009, Toyama has made a point of using Japanese wood, an oddly underused resource. "Imports are cheaper but you might be contributing to illegal logging, even if you don't mean to," he says. Soup Stock interiors are now built with hinoki cypress sourced from Mie, Tohoku and, on occasion, Tokyo. For Toyama's retreat, essential repairs were made to the building – such as a new hinoki floor for the living area and a freshly tiled bathroom – but otherwise the house was left alone.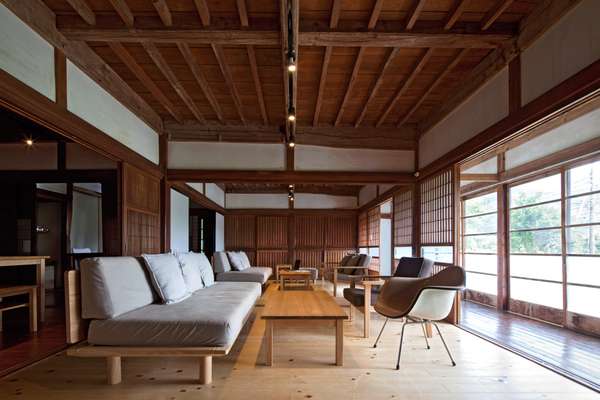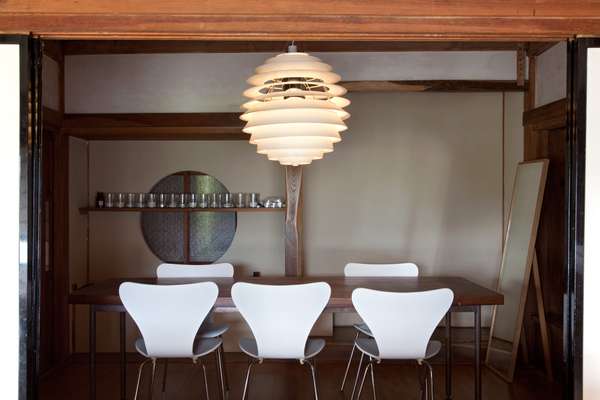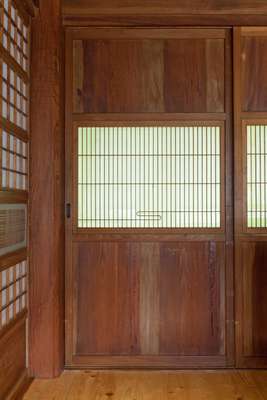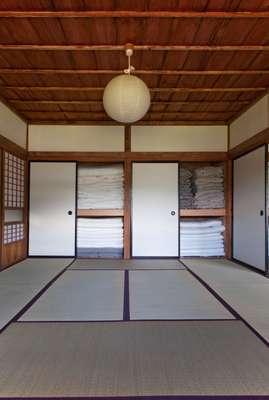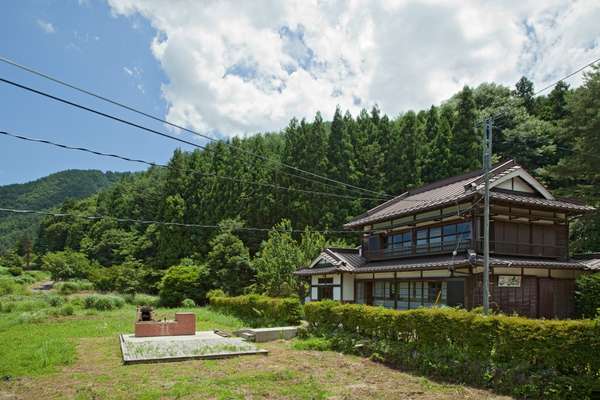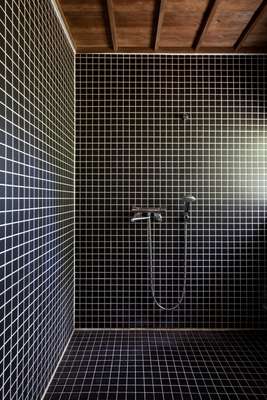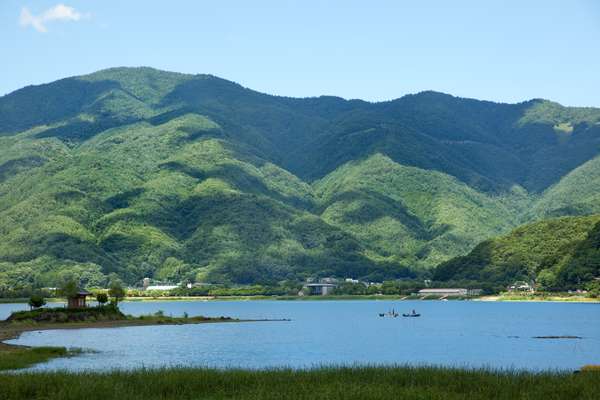 Toyama grew up in a beautiful modern house in Aoyama stacked full of classy mid-20th century furniture. A feature in the August 1964 edition of Japan Interior Design shows him as a young boy playing with his toys in the chicest of bedrooms. He still has a dining table from that house (the family left in 1986) and a friend gave him an identical Louis Poulsen lamp to the one that used to hang above it. He's put both these items in the retreat – plus one vintage lounge chair – but otherwise the furniture, bedding and homeware all come from Muji. "It's easy," he says. "If anything needs to be replaced, everyone knows where to buy it."
Purpose-built retreats are not uncommon for large Japanese companies but rare for middle-sized firms such as Smiles (which has 250 employees, including 70 at its HQ). A rustic Japanese house is also an unusual choice. Anyone who works for Smiles full time can book the house to use with friends and family for a tiny ¥300 (€2.20) sheet-cleaning fee. Toyama also uses the house for meetings with clients. New employees come here for four days of staff training and there's the option of an 18km run around the lake for those fit enough; Toyama, a former triathlete, admits he's likely to walk it these days. "This place is good for team building," he says. "Nobody gets special treatment." Even the 90-minute car journey from Tokyo to the retreat turns convention on its head. "A lot of our younger employees don't drive so they have to be driven by senior management, which is a complete reversal of the usual order.
"There is no division between guest and host in this house," he adds. "Everyone does everything." Guests, including Toyama, all muck in with the cooking and cleaning and sleep on futon mattresses rolled out on the tatami floor, where there is room for 20 people. The simple shower room is stocked with products from Japanese brand Marks and Web, and for those who want a more natural soak there are hot springs nearby.
The team have had a go at creating a kitchen garden but wild boars from the adjacent forest have eaten everything so far. Monkeys visit too, helping themselves to plums and persimmons from the trees in the garden.
In the evening, guests sit outside on the wooden deck. The candles are lit and the outdoor pizza oven fired up. On one recent visit, Toyama halved a giant watermelon, poured in vodka and created a particularly fresh fruit cocktail. "In the future we're thinking about moving in more of a sumu [lifestyle] direction so this was a good place to start." Toyama, who also has a tie brand, Giraffe, and a vintage business called Pass the Baton, is planning an event at the retreat for Soup Stock customers.
"This house represents modern Japanese living," he says. "Part wooden floor, part tatami, part Muji furniture, part traditional Japanese. It's not Scandinavia, not New York – it's how people in Japan live now."