Grooming / Global
Inventory no.86
Our favourite grooming kits from around the world will keep you preened, trimmed and well-kempt, whatever challenges your business brings and wherever in the world it takes you.
Talk of the town
Koh-I-Noor toothbrush
Italian brand Koh-I-Noor may now produce everything from furniture to mirrors (via stationery and brushes) but its toothbrushes remain its first and most iconic product. Since the company relocated from Bratislava in the 1950s it has manufactured these handsome celluloid pieces from its factory in Tradate, Italy.
For the fussy, its bristles come in six grades of stiffness for gums of varying sensitivity. The softest option is in badger hair. Any would be nicely paired with Couto's minty fluoride-free paste from Portugal.
koh-i-noor.it ; couto.pt
---
Breathe easy
ConCool mouthwash, Weltec
A rigorous dental routine is a given but this breath-freshening beauty is great for a pre-meeting reset. Osaka-based Weltec launched this ConCool F formula in 1991 and it is well loved and widely available in its native Japan. Depending on your preferred dilution, this unassuming (but long-lasting) 100ml bottle contains enough mouthwash for up to 700 gargles.
weltecnet.co.jp
---
Squeaky clean
Soap, Le Baigneur
French soap-maker Fabien Meaudre launched Le Baigneur in 2012 to meet men's growing expectations for quality skin care (and natty packaging, it seems). Le Baigneur creates natural soaps using organic aloe-vera pulp, calendula, honey and a variety of plant oils and butters.
The soap factory stays true to the French know-how of the cold-process production method, preserving each and every one of the ingredients' nourishing properties. Every soap is handmade at Meaudre's Montreuil workshop.
lebaigneur.fr
---
Makes the cut
Barber House, Munich
Dirk Schlobach's Barber House is Munich's go-to for gentlemen who value a neatly trimmed beard and sharp haircut when they are in the Bavarian capital. The shop's formally trained barbers tend to their patrons with steady hands and unwavering skill while offering customers a choice of espresso, whiskey or beer.
"Our customers should relax, forget the outside world and treat themselves to some downtime," says Schlobach, who furnished the barbershop with a selection of antiques. Treatments are named after men of note: for example, The Hemingway features the likes of head massages, haircuts and shaves with skin-soothing products by the likes of Saxony-based Mühle Organic.
barberhouse.com
Our ideal bathroom interiors (the tactile tiles that line this month's grooming goodies) come courtesy of Thai manufacturer Cotto. The Piero Lissoni-designed pieces were released this year.
cotto.co.th
Bobbing along
Baby range, Interapothek
Spanish retailer Interapothek sells a range of cheerfully packaged first-aid items alongside its skin, hair and suncare products for adults and babies alike.
Its latest children's range includes delicate shampoo, bathing gel and body milk, which are made with oats, calendula and soothing shea butter. These ice-cream cone-shaped bottles are designed to float for added bath-time enjoyment.
interapothek.es
---
Rock your body
Shower gel, Frederic Malle
A decade since launching his first three shower gels, Parisian perfumer Frédéric Malle has created a new range of body washes. Our favourite is En Passant, an elixir made with the help of Olivia Giacobetti, a former perfumer and founder of French retailer Iskia.
fredericmalle.com
---
Neat and tidy
Horn combs, Gerson
Gerson's compact combs are made in Ariège from blonde or brown-coloured horn and can easily slip in a jacket pocket to keep your hair tidy. Available in a range of sizes, these pretty items reduce static when brushing and will last for decades.
gerson.fr ; buly1803.com
---
Doctor's orders
Saint Charles Apothecary, Vienna
This apothecary in Vienna's sixth district is a study in complementary contrasts: tradition meets innovation; ethics and ecology meet luxury. In 2006, Alexander Ehrmann and business partner Martin Rohla rebranded a pharmacy dating from 1886, combining modern aesthetics with old-school knowledge (Ehrmann's family has been in pharmacy for six generations).
The Saint Charles line consists of plant-based pharmaceuticals, herbal cosmetics, food supplements and fragrances: spices, roots and extracts from the Austrian countryside sit on ornate shelves. You can get normal aspirin here but Saint Charles believes there's a herb for every ailment (and you should try that first). An online store is finally in the works too.
saint.info
---
Young folk
Anti-ageing creams and serums, Royal Fern
German dermatologist Dr Timm Golueke's Royal Fern is a skincare collection of eye and face creams and serums. The refreshing unguents are made of extracts from a moisture-rich fern, offering protection from the elements and keeping your skin supple.
royalfern.de
---
On the scent
Officina di Santa Maria Novella, Florence
"Every time I walk in I get the same sensation of when, as a 10-year-old boy, I came here for the first time with my great-grandmother. It's a feeling of peace," says Officina di Santa Maria Novella's president Eugenio Alphandery. "I'm in love with this shop." First opened to the public by the Florentine monastery's Dominican friars in 1612, this quiet, museum-like apothecary has been selling cosmetic concoctions for more than 400 years.
Many of the friars' revered original techniques have been updated through the workshop's custom-built machinery. Take the time to go for a walk in the nearby garden, where aromatic herbs are grown: Balsamite (a strain of mint) is the main ingredient for the Officina's staple Acqua, however the most prized scent is the Acqua della Regina, which is named after Florentine noblewoman and Queen of France Caterina de Medici, who swore by its citrusy notes when she wore it in the 16th century.
smnovella.it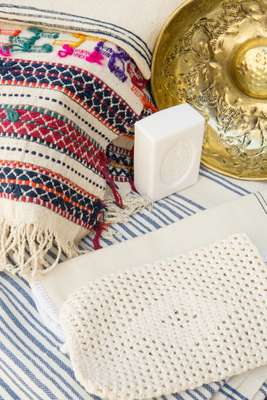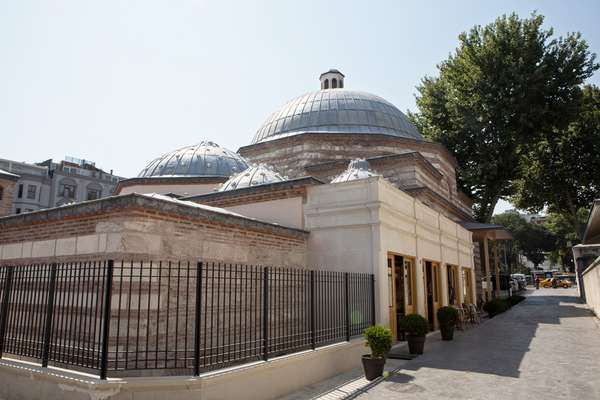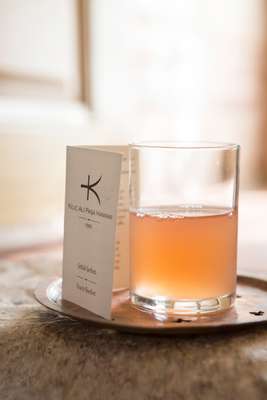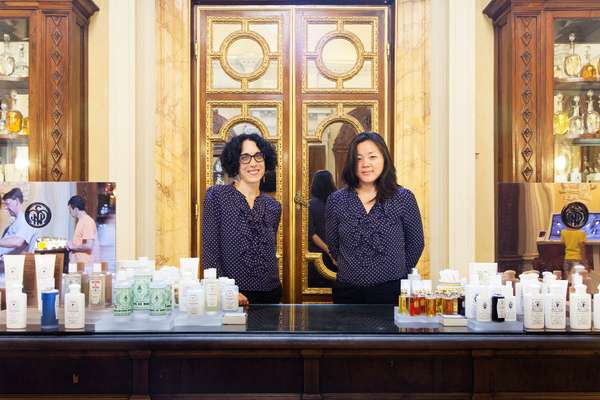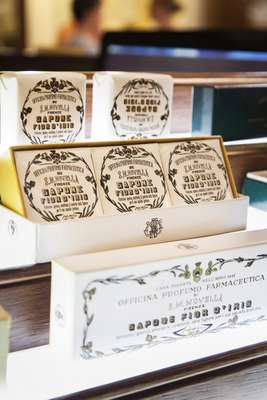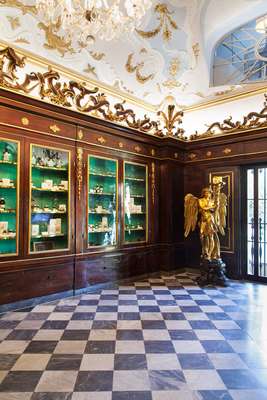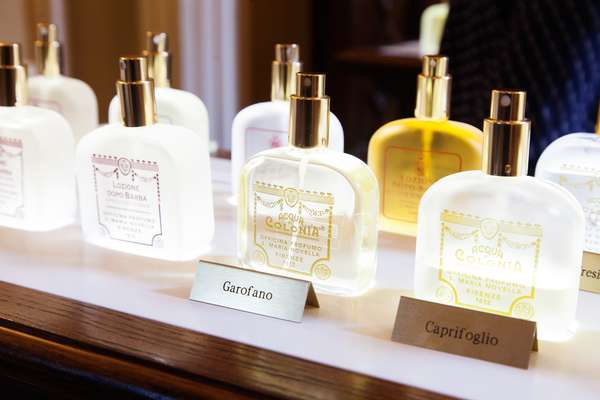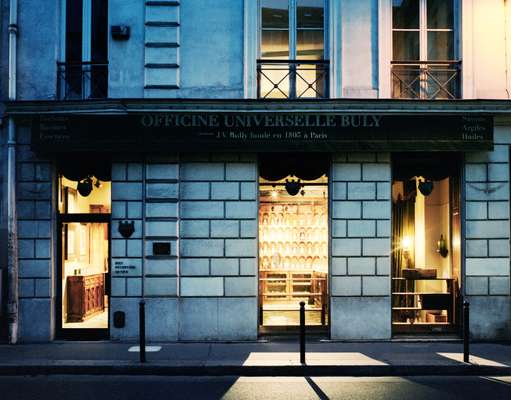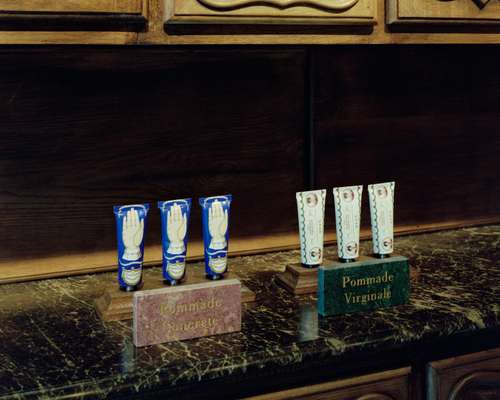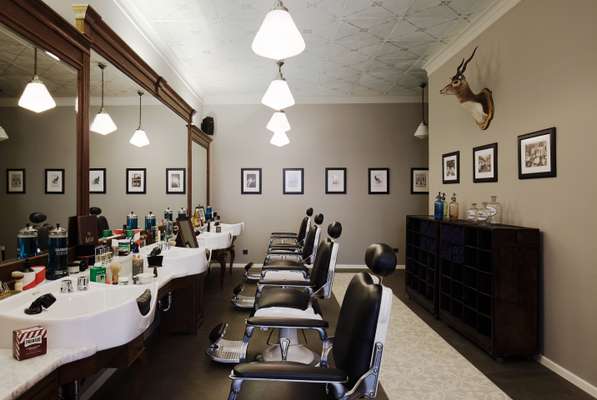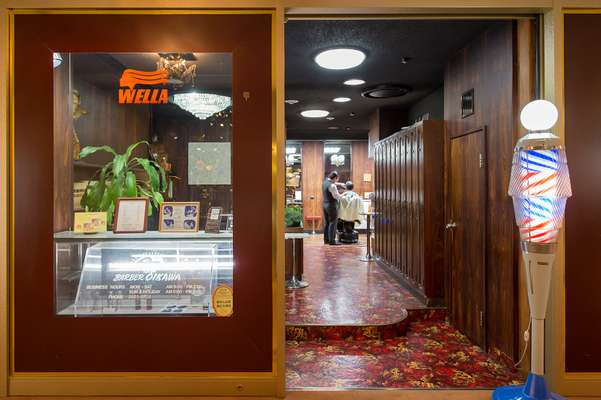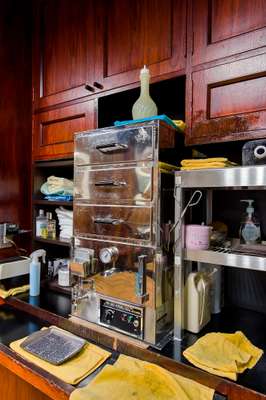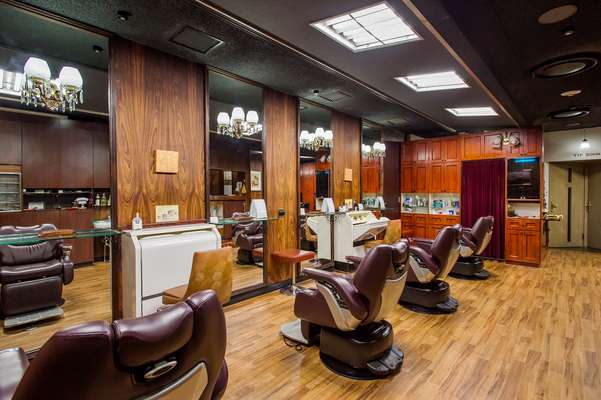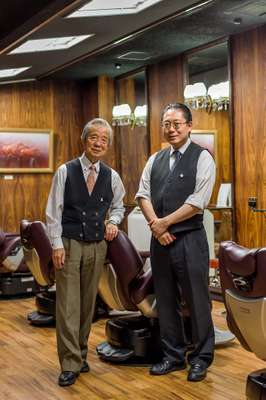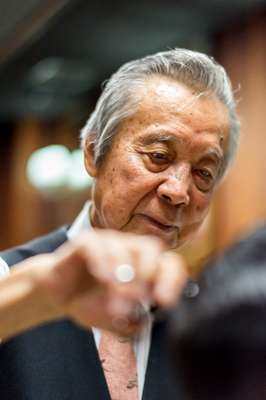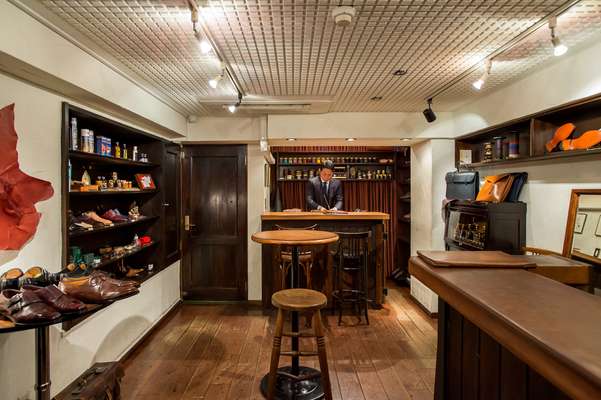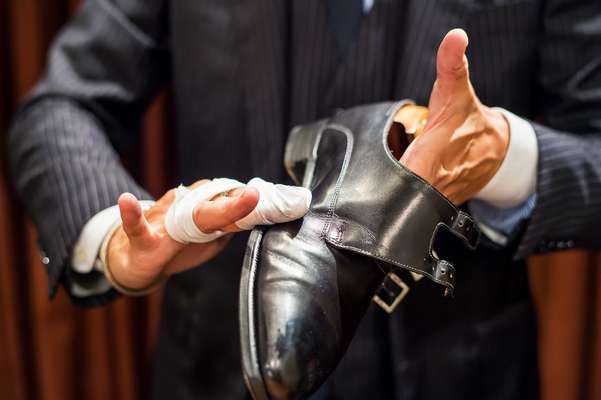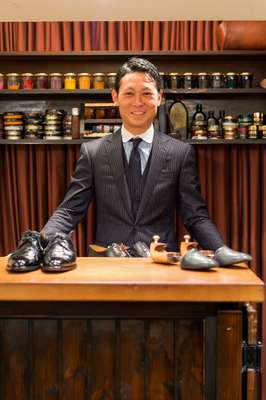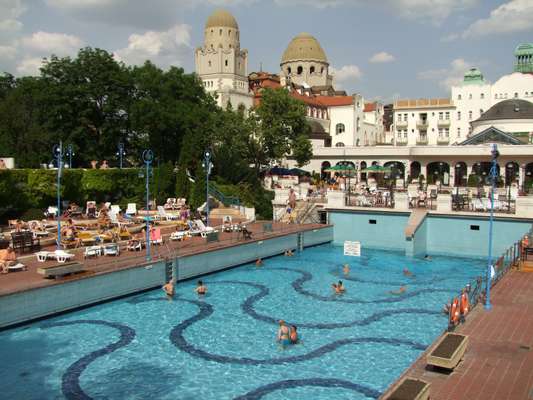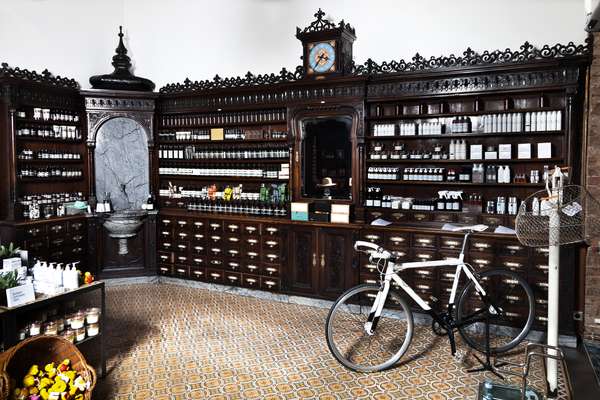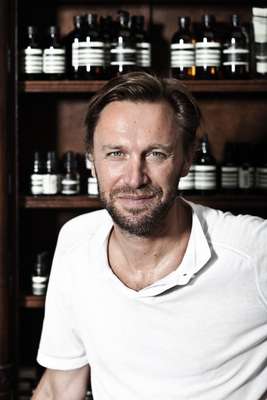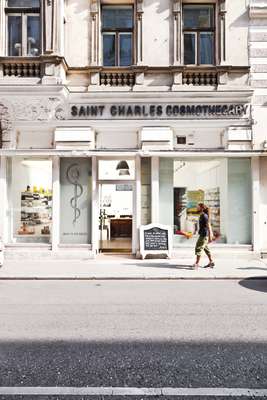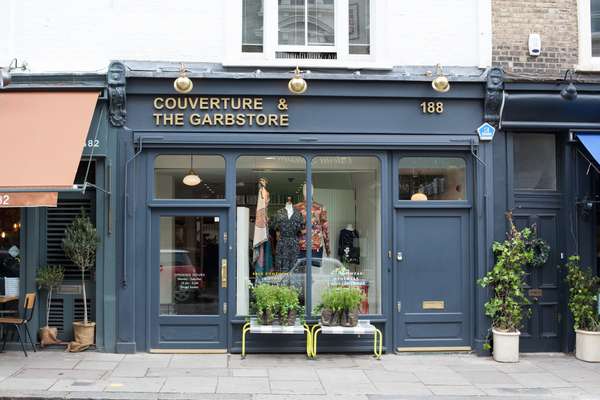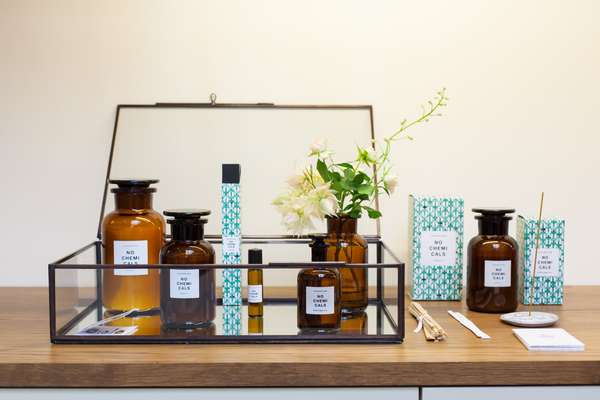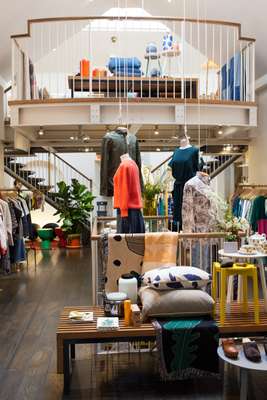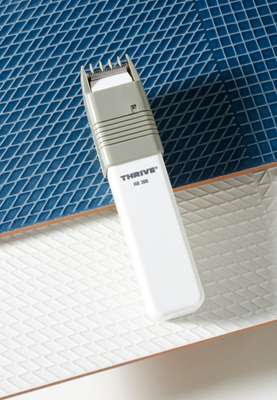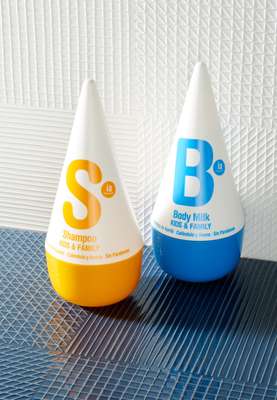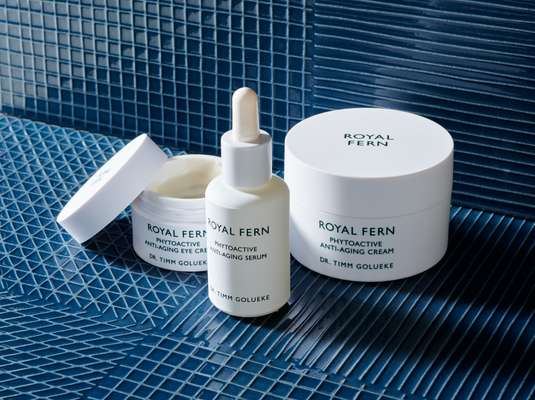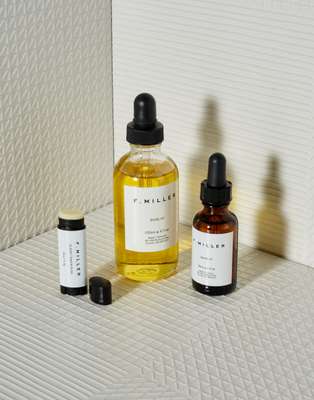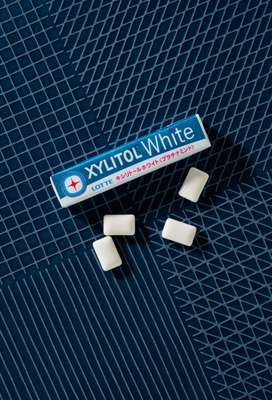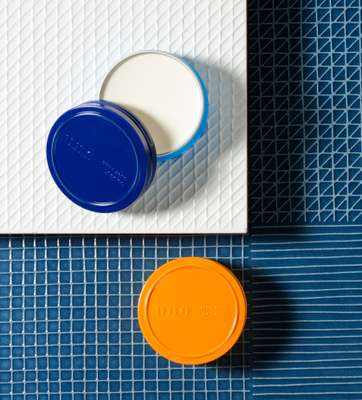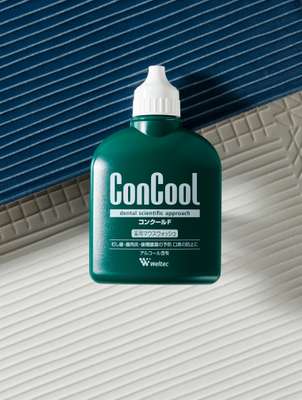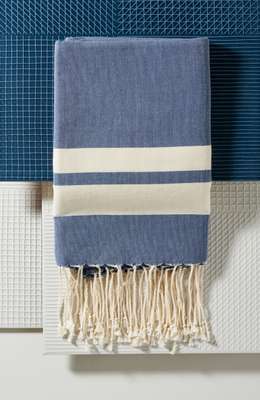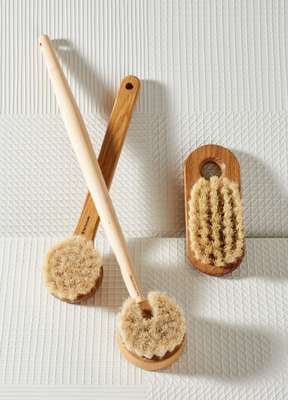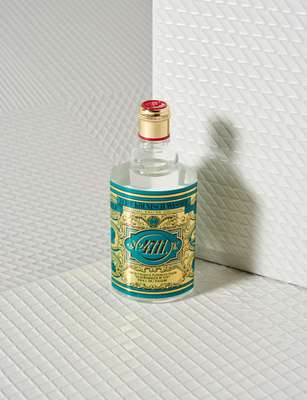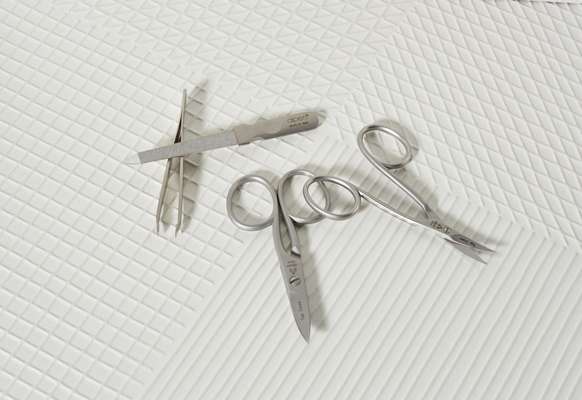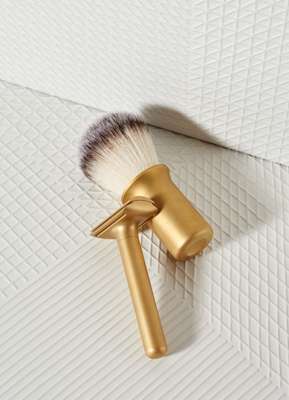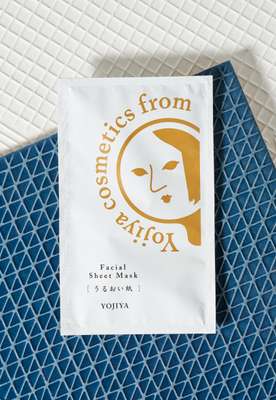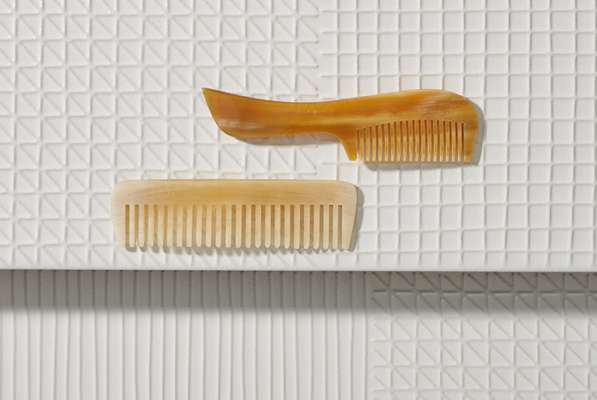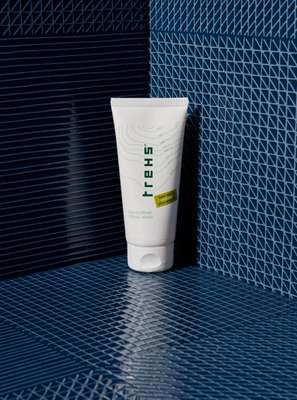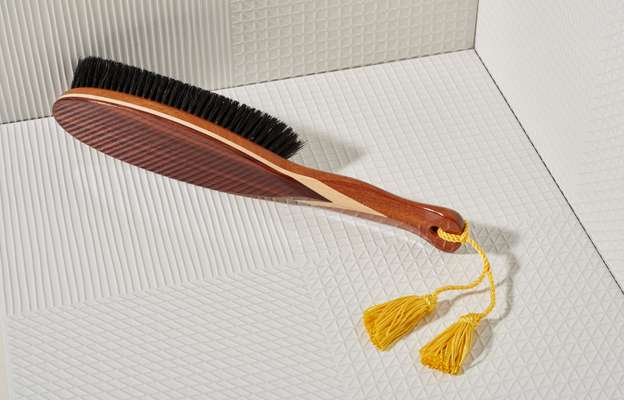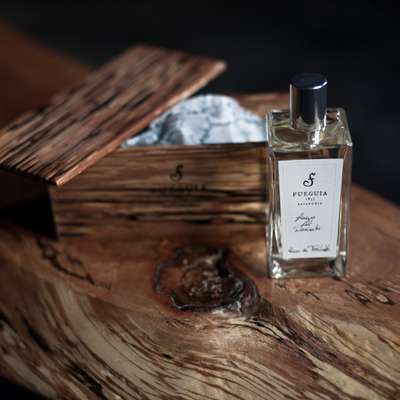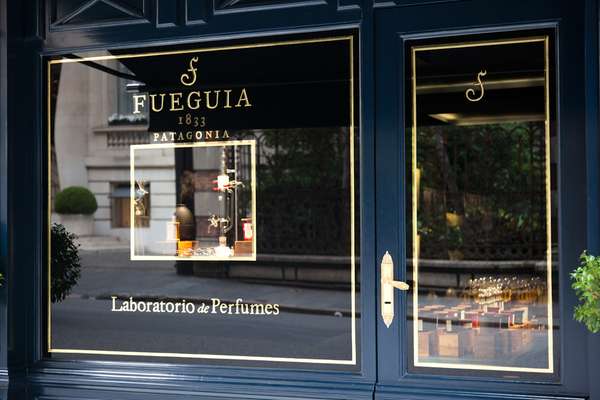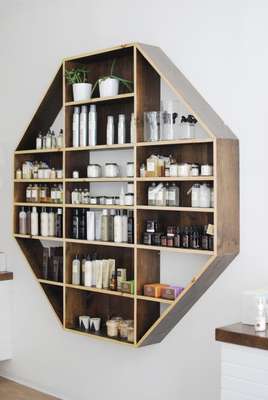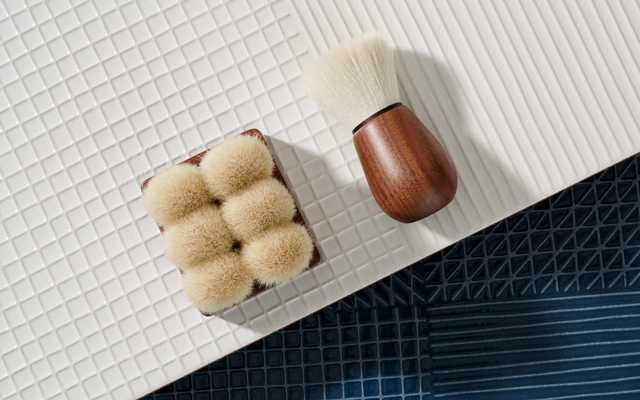 ---
Smooth operator
Hand cream, Trehs
Life in South Tyrol in northern Italy revolves around the glorious mountainous peaks that pepper the region. And it's the rare plants and botanicals that grow here that form the heart of Trehs' quality recipes.
The smell of this hydrating handcream puts you in mind of an alpine walk among the evergreens. The pine oil within it soothes and strengthens sensitive skin.
trehs.com ; trunkclothiers.com
---
Nailed it
Manicure set, Alpen
From its base in Premana, Lombardy, Alpen has seen its scissors and sharp-looking manicure sets finding their way into tailors and hairdressers throughout Italy.
Famed for their fine metalwork, the town's craftsmen have been busy perfecting their pointy tools since 1964. Every nail-care set is made from stainless steel and is then sandblasted for a subtle matte finish.
alpen-premana.com
---
Face value
F Miller, Toronto
Torontonian fashion stylist Fran Miller decided to develop her own line of cosmetics. "I couldn't find a product that was effortless and all natural so I began experimenting with botanical oils," she says of the two-year process that resulted in this line. Glowing reviews heartened her enough to launch her brand last August. She uses grape-seed oil, avocado, apricot kernels and more.
fmillerskincare.com
---
Foot in the door
Brift H, Aoyama, Tokyo
Since he opened his peerless shoe-care salon in 2008, Yuya Hasegawa – who can always be seen dressed in a finely cut suit – has made it his mission to turn the humble job of shoe-shining into a fine art. Services at Brift H include shoe repair, stain removal, recolouring and a polish like you've never seen before. Boots, belts and bags can all be revived too.
Hasegawa and his team use handmade brushes designed by Edoya, a specialist shoe-brush maker in Tokyo, and are even willing to make home and office visits. He also sells his own line of shoe-polishing products and runs a small shop-in-shop branch at Bloom and Branch just a few blocks away.
brift-h.com
---
Old ways are the best
Kilic Ali Pasa Hamami, Istanbul
Built by architect Mimar Sinan in the late 16th century, this spa is a homage to the great 16th-century admiral Kilic Ali Pasa. Once a crumbling wreck, the shop was sympathetically restored in 2011 and now offers a high-end hamam ritual using refined verbena-infused soaps. (Unlike some of its more murky competitors, the plumbing here is squeaky clean.)
Despite the abundance of soft, white pestamals and the killim-lined hardwood dressing rooms, the treatment on offer is still traditional. Lie on a heated marble platform and look up at a dripping dome while plump attendants exfoliate you from top to toe and then lather you in clouds of soapy bubbles. The most staggering feature of any visit is a languorous stint in the camegah (lounge) where patrons can loll, snooze and drink sweet sherbets on soft linen-covered cushions under a majestic dome.
kilicalipasahamami.com
---
One to watch
Bamford Grooming Department, London
Launched by George Bamford (known for Bamford Watch Department), this range is a timely addition to your bathroom cabinet. A moisturiser, face wash and shave oil are held in tactile containers. "Vetiver was inspired by my father as it is one of my childhood memories to have him spray that smell," says Bamford.
bamfordgroomingdepartment.com
---
Cool down
Prickly heat powder, Snake Brand
Dreamt up in the scorching heat of Bangkok and still prepared to a 60-year-old recipe, Snake Brand's prickly heat powder offers relief from warm weather. The remedy is lightly perfumed with essential oils and menthol but also available in lavender, citrus, floral and ocean-scented varieties. For the best protection from humidity, sprinkle on dry skin after a shower.
britishdispensary.com ; trunkclothiers.com
---
About face
Face wipes, Yojiya
Well known for its ultra-thin aburatorigami (paper face wipes), the Kyoto-based brand Yojiya is a cosmetics company that was founded in 1904. Once beloved of famous actresses on the city's film circuit, after a while the company grew and expanded its product and retail range to include men.
The brand's sunscreen and wet wipes may also be useful additions to your tote in the sticky summer months.
yojiya.co.jp
---
The pharmacy Buly was known in the 18th century for its strong ablution and skin-tone vinegar. Today l'Officine Universelle Buly is reborn in Paris on Rue Bonaparte with a slightly different name but entering the shop is like a trip to the past.
When they are not travelling the word, Ramdane Touhami and Victoire de Taillac-Touhami are in the shop explaining each product. From the smell of its candles to the origami packaging, every detail inside is spectacular.
buly1803.com
---
Animal matters
Razor and brush, Hone Shaving
"I wanted to present an alternative version of masculinity, one that was about quiet strength," says Dutch industrial designer Andrew Mitchell. His Hone Classic razor is machined from solid bronze and has a weighty in-hand feel. A secure point of balance allows for smooth, controlled strokes, while a replaceable double-edged blade makes it fit for daily shaves. Both the razor and its (ethically-sourced) horse-and-badger hairbrush are set for release in late 2015.
hone-shaving.com
---
Dress to impress
Sportswear detergent and shoe brush, Tangent Garment Care
Inspired by his ever-dapper grandfather, David Samuelsson co-founded his laundry and shoe-care brand Tangent Garment Care. For activewear, try the TGC045 detergent.
tangentgc.com
---
Sense and smell
Fueguia, Buenos Aires
Julian Bedel may have a background in music but he brings a scientific attention to detail to the perfumer he co-founded with Amalia Amoedo in Recoleta, Buenos Aires, in 2010. Fueguia 1833 is named after Patagonian native Fueguia Basket, who was kidnapped by Charles Darwin to research The Origin of the Species; the plants of Argentina's austral extremities also inspire the brand.
Perfumes cooked in Fueguia's laboratory contain everything from copaiba to tuberose, while the bottles come in a wooden box made from reclaimed Patagonian coihue and lenga wood. The brand recently opened a second Buenos Aires shop inside Casa Cava, Palermo, alongside a showroom in Milan. Further expansion into Asia is also slated.
fueguia.com
---
In good taste
Chewing gum, Lotte Full Swing
Lotte has produced chewing gum since it was founded in 1948 in the Japanese capital. And it's not just the copywriting (which suggests its product is okuchi no koibito, or "the sweetheart of your mouth") that's maintained its popularity.
One of its long-selling stalwarts is the Cool Mint variety adorned with a penguin mascot, adopted after the company sponsored an Antarctic expedition in 1956. The Xylitol series is a recent hit.
lotte.co.jp
---
Fit and trim
Clippers, Daito-Thrive
Built in the design lineage of Dieter Rams' pared-down clippers for German brand Braun, this starkly simple Japanese-made trimmer is our favourite find for beards. Battery-operated and lightweight, the cordless portable HB 300 comes with a small brush and lubricating oil to keep its blades from blunting.
Better known for its popular massage chairs and home-fitness equipment, the Osaka-based company started making hair trimmers in 1933. Its clippers are now a staple of hair salons and the firm even has a line of fur trimmers for overly hirsute pooches.
daito-thrive.co.jp
---
Sensuous scents
Couverture and the Garbstore, London
Notting Hill's Couverture and The Garbstore, a homeware and fashion retailer we're always happy to idle in, is expanding with a new cosmetics range. Its candles, perfumed oils and incenses contain notes of bergamot, pink pepper, geranium and frankincense and the range includes home and personal fragrances. The rich scents and patterned packaging are influenced by founder Emily Dyson's trips to the Turkish Coast.
couvertureandthegarbstore.com
---
Clean break
Gellért Baths, Budapest
Very few cities can match Budapest's thermal wealth and over 100 springs bring warm waters to the numerous spas that are dotted throughout the Hungarian capital. A dip in the most majestic of them all, the art nouveau Gellért baths, feels like soaking in a museum.
An arched glass ceiling tops the Roman-style swimming pool, which is lined by patterned columns. Elaborate golden and azure mosaics cover the floors and walls of the thermal baths with intricate friezes. Saunas, steam rooms, massages as well as an outdoors wave pool make for a complete spa experience. And the adjoining Hotel Gellért can host those willing to embark on a week-long therapy session in its mineral-rich waters.
gellertfurdo.hu
---
Prime time
Uno hair wax, Shiseido
Japanese cosmetics firm Shiseido's men's line, Uno, includes eight hair-styling products that are staples for salarymen and students alike. The waxes cater to hair of any length and style and the hair spray, gel and skincare will also keep you preened and primed.
shiseido.co.jp
---
Come clean
Face and body brushes, Suvé
Designer Yumi Terauchi created Kumano-based skincare specialist Suvé's line of fine brushes, whose dark-walnut handles complement their soft goat-hair bristles. The face brush doesn't dry your skin and sits prettily askew on its uneven base; the six-bristled body brush is also good for a scrub.
suve.jp ; buly1803.com
---
Secret ingredient
Perfume, 4711
This Köln-based shop on Glockengasse, whose street number gave this eau de cologne its name, is a much-visited address for its timeless design and alluring scents. The recipe – of bergamot, lemon, orange, lavender and rosemary – is a secret.
4711.com ; labourandwait.co.uk
---
Tried and tested
The Cure Apothecary, Toronto
Nitasha Goel founded The Cure Apothecary in Toronto's Queen Street West a year ago with a mission to provide a shopping experience that matches the quality of the organic skincare products she stocks. The whitewashed wooden shelves are lined with independent brands including those of fellow Torontonians Mabrook & Co, New York and LA's Rituel De Fille and L'Aromatica from San Francisco.
Goel also installed a sink to lure customers into trying her products for themselves. "The whole concept is to encourage my customers to feel and experience as many products as they want before deciding what suits them best," she says.
thecureapothecary.com
---
Hair of the horse
Brushes, Iris Hantverk
Beginning in the late 19th century, Iris Hantverk's brushes are hand-strung by visually impaired craftsmen. Made from fine horsehair, the bristles on the Swedish company's brushes are hardwearing but soft enough to be used directly on the skin.
irishantverk.se
---
Best turned out
Clothes brushes, Kent Brushes
Since 1777, Kent, one of the oldest and finest manufacturers in the UK, has brushed aside competitors with its hardy wooden-handled accessories. With Royal Warrants from nine different countries to show for its efforts, its pieces come in a variety of finishes – polished mahogany or cherry wood – and are complete with bristles from India and China. An ideal travel companion for keeping your outfit spic and span.
kentbrushes.com
---
For her take on fine-spun Arabian bathing towels, Sarra Ganouchi opted for simple patterns and muted colours. Like her, the foutas are of Swiss and Tunisian descent. Designed in Zürich, the towels are woven from cotton in mills in the north African nation.
fouta.ch
---
Look sharp
Barber Oikawa, Tokyo
For a clean wet shave in Tokyo, Barber Oikawa at The Imperial Hotel is the best in class. In business since the end of the Second World War (when the hotel was still housed in a building designed by Frank Lloyd Wright), the shop is an institution that boasts an old world ambience you would struggle to find anywhere else.
Second generation barber Keikichi Oikawa, now 81, continues to sharpen the skills he has honed over the past six decades. He follows in the footsteps of his father Senkichi, whose clientele numbered everyone from Japanese politicians and businessmen to US military officers during the postwar occupation.
imperial-arcade.co.jp