My last meal / Hong Kong
Lars Nittve
Food is a hard-won passion for museum director and art critic Lars Nittve.
"I'm not a religious man; almost on the contrary, I'd say. But I see myself as a missionary. My choice of work and direction in life didn't come that early. I did lots of things before I ended up where I am today. I was a photographer and a ski instructor and studied economics in Stockholm. But none of these things stuck until I encountered art. It was like a homecoming – something that hit me really hard. To my parents' despair I took the decision to stop studying at the Stockholm School of Economics, which is a pretty safe road to a decent income, and to start studying art history instead.
I was in my early twenties and I discovered something in myself that made me a different person. To me, art was so amazing and revolutionary. Ever since then I've tried to give others the possibility of having these experiences.
I grew up in a middle-class family so I lived in the suburbs. When I was seven years old I was told I was the most allergic person ever measured for allergies in Sweden. I had a very short list of things that I was allowed to eat and that had an impact on my relationship with food.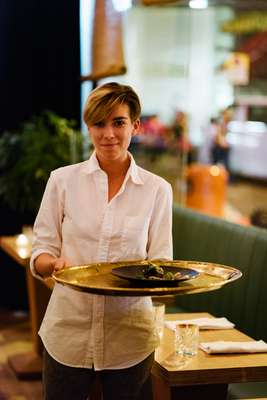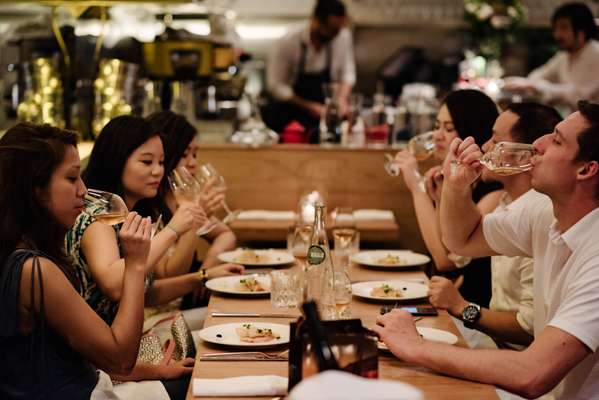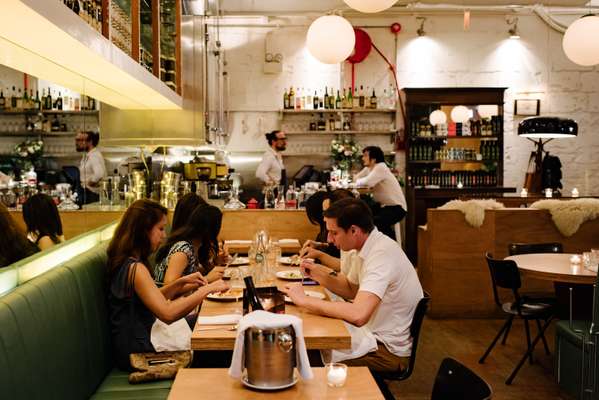 The problem gradually disappeared but back then I was only allowed to eat boiled veal, mashed potatoes, blueberries and salt and pepper. That was it. I lived on that diet from the age of seven until 13. It's a slightly traumatic part of my life and so after that I became obsessed with tastes.
Both of my parents cooked. My mother was a housewife until I was 10, then became a psychologist, and my father was an engineer. Besides me, everyone would eat mainly Swedish food: very potato-based with meat and fish. In the late 1960s and early 1970s, pizza arrived in Sweden, as well as Chinese and Indian food and kebabs. I love those tastes. I still remember my first pizza.
I worked in New York in the early 1980s, then in London around 2000 when we were setting up Tate Modern. For five years I've been here in Hong Kong. Travel widens your register: you see more museums, galleries, exhibitions and artists but also new restaurants and cuisines. You have to see things in the flesh and art is so much about that one-to-one experience. It doesn't help to look at images on a screen; you just have to be there. I've always been excited by the food in different places and I've been working in this field for 30 to 40 years.
Dining can be an ecstatic experience. It has to do with how the restaurant feels. Even if the food isn't phenomenal, I can really love the restaurant and go back again and again. I love places such as the Chelsea Arts Club in London. It's sort of bohemian, 130 or 140 years old, with a fantastic dining room. No music. It's full of talk, discussion and debate between different generations.
I picked this restaurant, Serge et Le Phoque, for that reason. The food here is really ambitious, the service is great and it's in the middle of a Chinese market [Wan Chai]. The menu reflects the fresh produce they find here during the day. Outside the window the atmosphere is lively. One of the great things here is that it's actually food, it's not just molecules and forms – you actually eat here.
I cook but my wife is better. I'm more the sous chef or the guy that does the dishwashing. It's a clichéd male thing but I'm a meat person. I like game and I love going to Sweden, where we have a house. Reindeer is the most fantastic meat. If I was there I would have to eat in northern Sweden and it would involve reindeer. My absolute favourite restaurant up there, Fäviken Magasinet, is in the middle of nowhere on a country estate. If I was only allowed to bring one person, it would be my wife."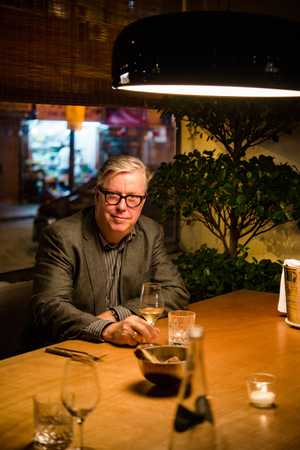 Profile
Lars Nittve was born in Stockholm in 1953. He was the founding director of Rooseum in Malmö and director of the Louisiana Museum of Modern Art in Humlebaek, Denmark. He was also the inaugural director of London's Tate Modern and director of the Moderna Museet in Stockholm. He has lived in Hong Kong since 2011 as executive director of M+, a museum of visual culture due to open in 2019.
Venue
Serge et Le Phoque was opened in 2013 by French interior designer-turned-restaurateur Charles Pelletier and chef Frédéric Peneau.
Menu
To start:
Focaccia with olive oil, mussels and karashi mustard, sole tempura. Sanma fish with cherry juice. Cockles and burnt mandarin.
Mains:
Tuna tataki with shishito pepper and edamame. Squid cauliflower and ají amarillo (a yellow pepper). Mackerel with asparagus and herb salad. Pigeon with peas.
To finish:
Lemon cream, peach with tofu skin. Dacquoise cake.
To drink:
Les Bonnes Blanches 2012. Côtes du Rhône red by Barret Mathieu.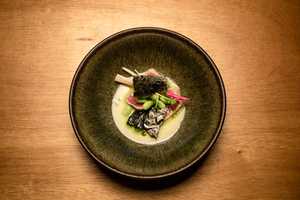 Tuna tataki
Serves 2
Ingredients
100g tuna toro
50g shishito peppers
5ml vinegar
15ml grape seed oil
15g boiled edamame
2 sticks preserved ginger
2 sheets nori seaweed
10g daikon cress
Salt and pepper
The method
1.
Sear tuna on all sides in pan and place in ice water.
2.
Blend the shishito peppers with vinegar and grape-seed oil.
3.
Portion tuna in bowls, season. Add garnishes of edamame, ginger, daikon cress and nori.
4.
Add shishito juice and olive oil; serve.
Mackerel
Serves 2
Ingredients
150g mackerel fillet, deboned, skin on
10g sliced Lardo di Colonnata pork
2 spears green asparagus
1 tomato
1g espelette pepper
5g tatchai leaves
2g chrysanthemum flower
1 sheet tatami iwashi (dried baby sardines)
Salt and pepper
The method
1.
Portion mackerel in thick slices seasoned with salt and pepper, grill skin till crispy. Add espelette pepper and grill for 3 minutes.
2.
Add slices of lardo di Colonnata.
3.
Boil asparagus for 2 to 3 minutes; sear in pan till charred.
4.
Arrange asparagus and mackerel on plate. Garnish with a slice of tomato, tatchai leaves, chrysanthemum flower and fried tatami iwashi. Add olive oil; serve.