Property Prospectus / Berlin
Perfect marriage
Berlin's Wedding quarter, once dismissed as a drab industrial district best avoided, has emerged as an engaging home for creative types thanks to its mix of eclectic architecture and a laidback atmosphere. Monocle got a spot on the guestlist.
Its history may be rough and ready but its streets are surprisingly illustrious and often overlooked compared to Kreuzberg or Neukölln. Now Berlin's Wedding district – a neighbourhood north of Mitte and Moabit, west of Prenzlauer Berg – is finally taking its turn as a place to settle in the German capital.
Not that it has been a quick process. For several years Wedding has seen a steady trickle of studios and innovative restaurants colonise its storefronts and one-time industrial buildings. There is also a community of culturally diverse locals, including a sizeable Turkish population and growing African community.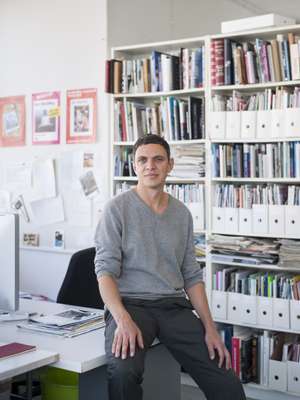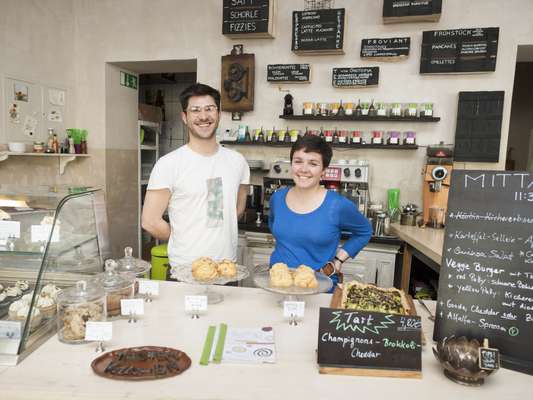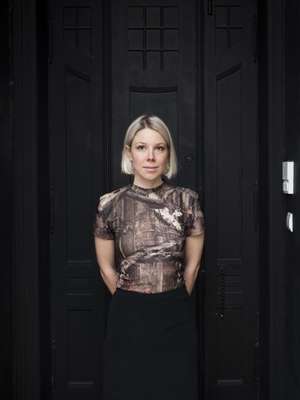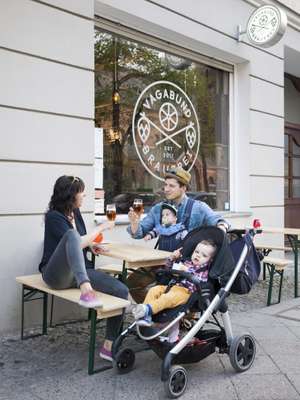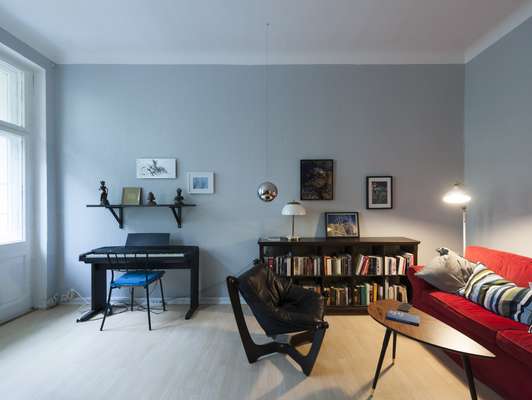 The pace has picked up in recent times though. "When I needed to move in 2011 I was writing my dissertation and had a choice between Neukölln and Wedding," says writer, editor and curator Jeni Fulton, who lives in a building complex on the cobblestoned Malplaquetstrasse. "Wedding was quieter. And when I saw this street I fell in love with it." The art nouveau complex was built between 1904 and 1906 by the industrialist Karl Schrader as an estate for working-class people. It is a telling monument to the period: in the 1920s, Wedding was linked with the Communist movement and earned the enduring nickname of "Red Wedding".
Berlin's 2001 rezoning project split the former borough into the sub-districts of Wedding and Gesundbrunnen but natives rarely honour the differentiation. "Greater Wedding" is an intriguing patchwork and its neighbourhoods include an eclectic mêlée of streets named after northern European cities and African countries. Picturesque prewar houses sit on tree-lined streets leading to expansive parks, one of which even has its own sandy lake beach.
The Panke River flows through eastern Wedding and portions of the area flank west Berlin's former harbour, where a host of waterfront cafés has sprung up in recent years. To the north is an estate designed by architect Bruno Taut and a French-German cultural centre (Wedding was in Berlin's French-occupied sector after the Second World War). These idyllic enclaves stand in contrast to the less attractive concrete housing blocks and the HQs of mega companies, including Bayer HealthCare; it is something many cite for the area's slowness to gentrify. Rents and apartment prices remain lower than elsewhere (except perhaps Moabit in central Berlin) and the neighbourhood steadfastly sticks to its historic lack of pretence despite its new developments and decent transport options.
Emmy Skensved, a Canadian artist who with partner Greg Blunt bought a spacious prewar apartment on Brüsseler Strasse seven years ago, says the demographic has been changing more noticeably in the past two years. "You hear more people speaking English on the streets in the summer," she says.
There's plenty of space to develop in this large district. "This is a people's community so I don't think there will be a hipster invasion," says Satch Hoyt, a British visual artist and musician who has lived in a loft here since moving from New York in 2008. In early 2015, Hoyt mounted an exhibition at Galerie Wedding, a municipal art gallery in the district city hall.
Artisans priced out of other areas work on porcelain-making or jewellery design in storefront workshops; night-time venues such as Stattbad or the Vagabund Brauerei, a brewery and tap room, draw in-the-know locals who appreciate a tourist-free atmosphere and a good beer. "People see the concrete housing estates on the Mitte border and think all of Wedding looks like this," says Fulton. "But they're slowly getting over the barrier."
Buying property in Berlin is a relatively easy, if slow, process. For permanent residents, 20 per cent of purchase price is a standard deposit; foreign buyers need a higher percentage to secure financing. Cash works too of course. Allow for lengthy closing periods.
Prices
The average price per square metre is around €1,750 and rising quickly; better-appointed spaces sell for €2,200 and up.
One-bed apartment:
from €85,000
Two-bed apartment:
from €130,000
Three-bed apartment:
from €180,000
Estate agent
Home Immobilien Simone Schulz
+49 (0)30 3010 3273
immo-home.de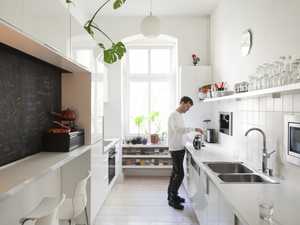 ExRotaprint guest apartments
Wedding isn't known for its hotels (fortunately adjacent Mitte is packed with them) but those angling to stay here can rent guest apartments at ExRotaprint, a converted brutalist-style former printing-machine factory that is now brimming with artists' studios.
Gottschedstrasse 4
exrotaprint.de
Müllerstrasse
High streets are rare in Berlin but the 3.5km thoroughfare traversing western Wedding offers a high-and-low mix of department stores including Karstadt, mom-and-pop shops, Turkish, Arab and Asian food markets and the red-brick Rathaus Wedding, which houses an art gallery and green market on Wednesdays and Saturdays.
Colorblind Patterns
Lebanon native Daniel Arab's black-and-white geometric-patterned textiles adorn pillows, pencil cases, tote bags and lampshades.
Antwerpenerstrasse 46
colorblindpatterns.com
Café Pförtner
At the entrance to the Uferhallen art studio complex (formerly a bus-maintenance depot; see entry seven), this diner-style venue serves home-cooked comfort foods. Fresh breakfasts segue into rotating small lunch and dinner menus, which might include beef goulash with polenta or creative variations on Italian fare.
Uferstrasse 8-11
pfoertner.co
TassenKuchen
For about three years, TassenKuchen (literally "cup cake") has offered American organic breads and vegetarian lunches. Owners Paul and Tonia Meskunas are responsible for the comfy interior and – look up – the striking ceiling sculpture.
Malplaquetstrasse 33
tassenkuchen.com
Vagabund Brauerei
Two years ago, three Americans expanded their home-brewing hobby and launched Vagabund Brauerei. The homely spot is already a community favourite and serves its own beer alongside craft brews from around the world.
Antwerpenerstrasse 3
vagabundbrauerei.com
Uferhallen
This privately owned expanse includes vast art-exhibition halls, cultural workshops such as the Alte Kantine and Piano Salon Christophori, a piano workshop that also hosts concerts. Brand-new is the Adidas Football Base, an indoor space with variously sized pitches and a trick-shot studio.
Uferstrasse 8
uferhallen.ag