Specialist / New Jersey
Core values
After centuries distilling apple brandy, Laird & Company still pips the competition on quality.
Like most applejack brands, the amber-hued apple brandy produced by Laird & Company has lurked on the dusty lower shelves of bottle shops for decades. But ups and downs are bound to befall a company that has endured for the past 300 years and today Laird's direction is very much upward, with its applejack (apple brandy cut with neutral grain spirits) becoming a cocktail-bar staple increasingly in demand for its dusky taste, versatility and heritage.
The company's Virginia distillery is a weathered 1930s throwback found off a country lane in North Garden outside Charlottesville. For an industrial site it is remarkably bucolic, perfumed with the intoxicating aroma of smashed apples. The lawn is crisscrossed with pipes connecting a mill, fermenting tanks, stillroom and barrel house overseen by distiller Danny Swanson, who learned cider-making from his grandfather.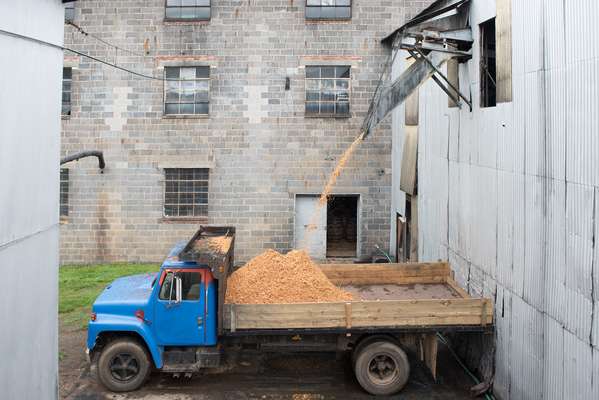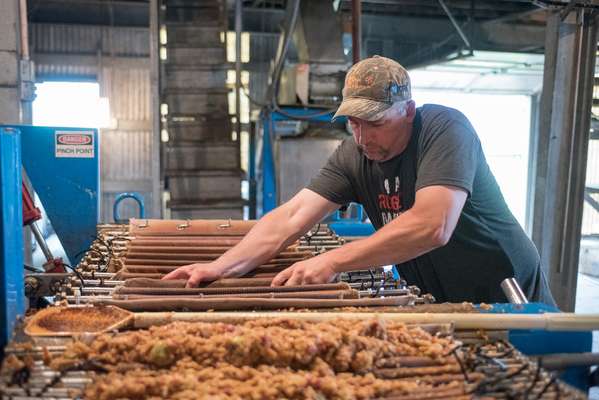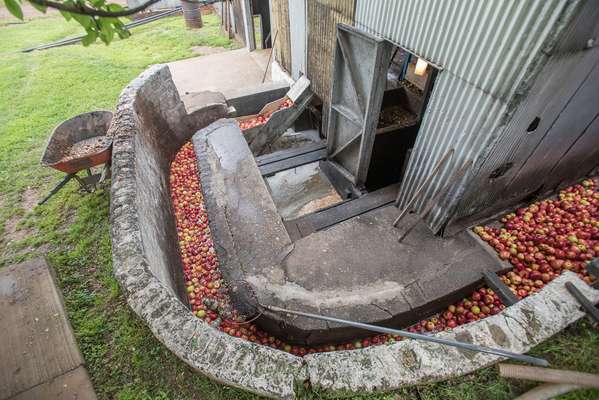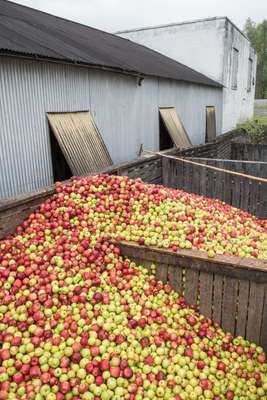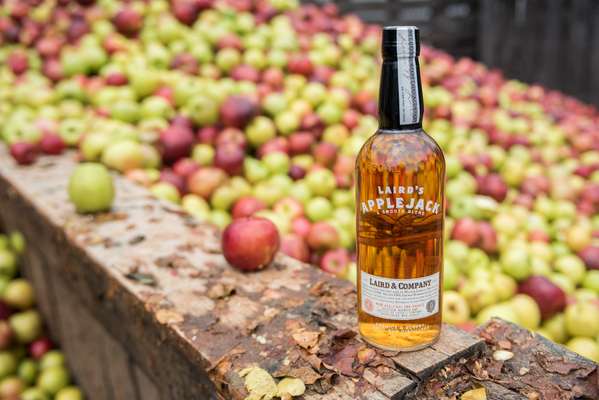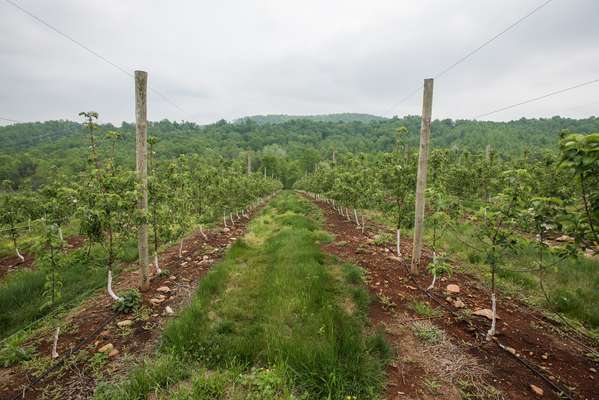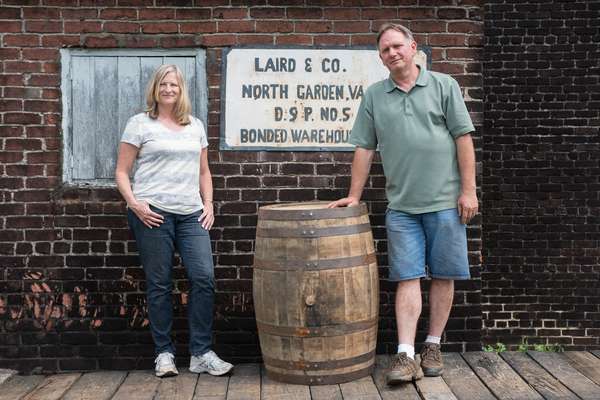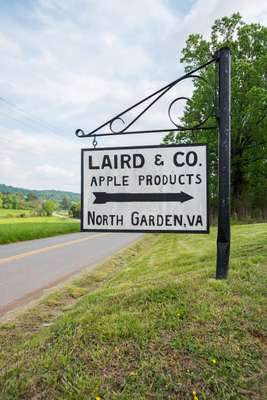 The state-of-the-art fibreglass fermentation tanks are recent additions and a 1903 mill motor was replaced lately but much of the distillery's machinery has been doing the job for many years. Everything here proceeds at the same steady pace it has for decades. The density-determining hydrometers, alcohol-measuring equipment and dispensing nozzles all date from the 1930s. "Why replace this?" says Swanson. "It still works wonders."
One or two times a day up to 25,000 kg of gala, Granny Smith, winesap and Pippin apples are transported from the orchard and tipped into a water-filled container to be washed before distillation. It takes two days to pump the juice into the 55,000-litre fermenting tanks; it's then piped into a steam-heated still and run through a condenser. Here the alcohol is separated from the juice and turned into apple brandy. It is an extensive process and every 65,000 litres will yield just 5,000 litres of brandy.
Over the years, Laird's redbrick barrel building has turned black from the alcohol that escapes the casks during ageing. In the spirits business it's known as angels' share: the amount afforded for heavenly protection.
Laird's headquarters is still 500km away in Scobeyville, New Jersey, the spot chosen by Scotsman William Laird to start production in 1698. He found a keen clientele among the colonists and in 1780 his great-grandson Robert supplied applejack to George Washington and his army, a smart piece of business that won the firm America's first distillery licence. But by 1972 local orchards were dwindling and the company transplanted all applejack production to Virginia's apple-rich Shenandoah Valley.
Laird's 20,000 cases a year is slight by industry standards but its applejack has iconic status and sales have increased tenfold in the past five years. A boom in cideries, however, means more competition for raw material: apples high in the sugar content needed for fermentation. So while the US is a big market and Canada, Europe, Singapore and Australia are blossoming territories, the company carefully manages expansion. "We've said no to quite a few countries, including China," says Lisa Laird Dunn, vice-president and a ninth-generation Laird. The firm has weathered many a tough harvest though, and renewed demand attests to a fresh appreciation of its spirited work.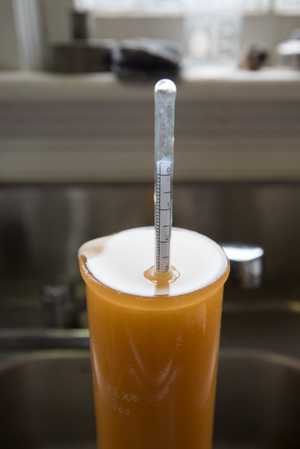 Apples are washed, ferried to a shredder and fed into a hydraulic accordion press before the pomace (pulp, skin, seeds and stems) is filtered out and sold as cattle fodder to nearby farms.
Fermentation takes place for seven to 30 days as the yeast turns the apples' sugar content into alcohol. Fermentation is complete when no sugar remains.
The resulting cider is piped into a steam-heated still and run through a condenser. There the alcohol is separated from the juice and turned into apple brandy.
With distilling complete, the apple brandy is poured into 240kg charred-oak barrels and aged in the distillery's barrel house for four, seven or 12 years.