'Gazeta Wyborcza', Poland's leading daily newspaper, is a liberal publication that has been making its voice heard in the country since 1989. Monocle got the scoop on how it negotiates tradition and promotes a democratic state of mind.
Liberal daily Gazeta Wyborcza has been a feature of life in Poland for 26 years; as essential to some Poles as their morning coffee. It has accompanied the country from the fall of communism in 1989 to it becoming a fully fledged member of the EU. "In general, Poland has been a success and I believe we played a part in it," says editor in chief Adam Michnik, talking to MONOCLE over a black coffee in his book-filled office. Even in the digital era, trust and authoritative opinion remain the cornerstones of its relationship with readers.
The paper began life ahead of the 1989 vote – which was the first step towards democracy – and played a key role in ending communist rule; Gazeta Wyborcza translates as "election newspaper". "We are the children of that year of miracles," says Michnik, a former dissident and iconic figure in contemporary Poland.
Its first editorial offices were in a nursery, just a street away from the current ones. High-level visitors were taken aback by the child-sized toilets, staff recall with a smile. "The newspaper was like a colourful bird," says Alicja Dabrowska, now foreign editor, contrasting it to Warsaw's greyness in the first years after communism. When she joined as a budding journalist in 1990, the paper was only a few pages thick but "seemed like the most wonderful place to work". The close-knit staff made up for the practical challenges it encountered. "We were a new family that was forming," she says, fondly recalling New Years' Eves spent together as an editorial team.
As the Wyborcza family grew, so did its home. From the nursery it graduated to a lacklustre office space before launching a competition for someone to design it a building of its own, which was won by renowned Polish firm Jems Architects. It was erected on the site of the old office on Czerska Street, a short drive from central Warsaw, with staff inhabiting it in 2002.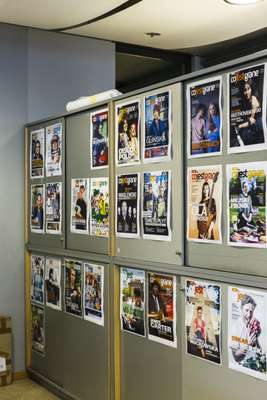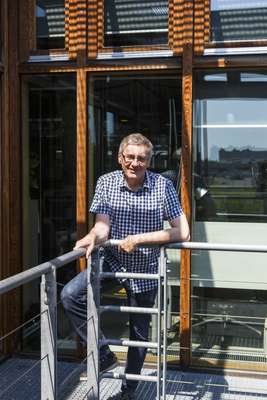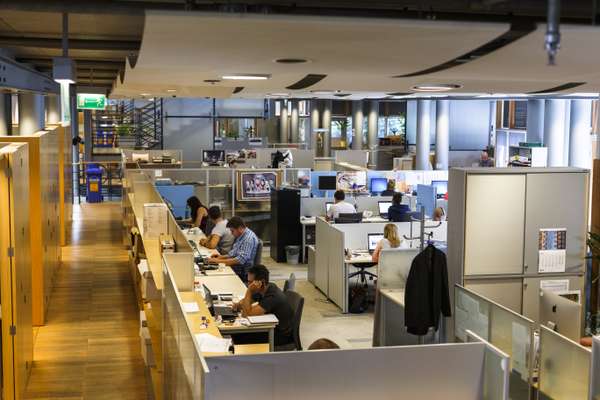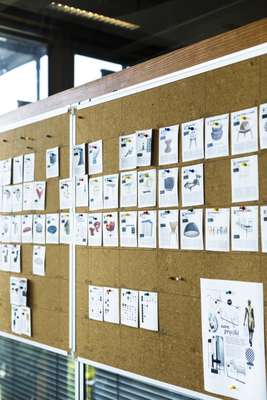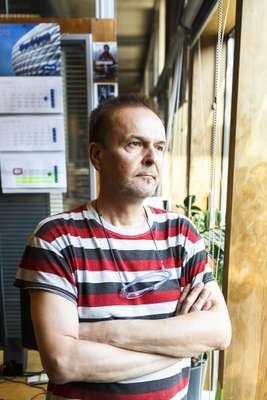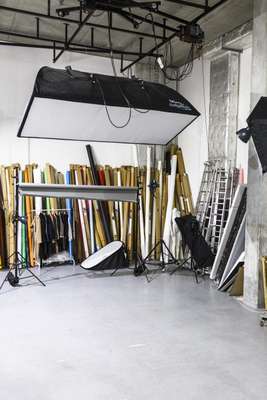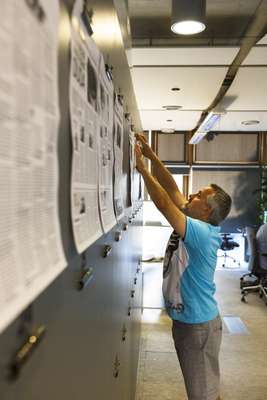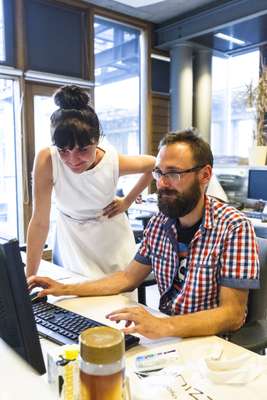 The building embodies the paper's principle of openness and transparency. Its glass façades are outlined in untreated Canadian cedar, which has been left to age naturally. On spacious outdoor terraces, journalists take stock or exchange ideas over coffee. The floors are open-plan, with cubicles for editors along the edges. Trees grow tall between levels and smart bikes lean against the railings that enclose wooden stairways. Inside the entrance a cheerful café that doubles as a newsagent and bookshop is open to anyone, both staff and passers-by. Employees call each other by their first names, still not standard practice in the Polish workplace.
The paper is "like a full meal, with a starter, main course and dessert", says Jaroslaw Kurski, deputy editor in chief, who jokingly describes himself as "the person that people only find out about when something goes wrong". Apart from the main paper, readers can reach for Wyborcza's regular supplements. These include Duzy Format (Large Format), which showcases long-form pieces of reportage every Thursday, and Wysokie Obcasy (High Heels), the women's magazine that is included with the weekend edition. Readers are reassured by what Kurski calls the "certificate of Gazeta Wyborcza: that you can read it and not get poisoned", referring to the strength of its brand.
This dedication to quality journalism extends to the paper's visual side. It has its own photo agency, Agencja Gazeta, with about 80 photographers working across the country. One advantage of this is that the newspaper has an archive of professional, annotated images that it can use whenever it wants without having to buy additional rights, says Waldemar Gorlewski, head of the photo department. The best photographs are showcased in the "Week in Pictures" section of the Saturday paper.
It is no secret that Wyborcza is a newspaper with a mission. Over the years it has reported on but also helped shape Poland's democratic, pro-European trajectory. Michnik himself sees his role as editor in chief as a continuation of his opposition activity in the communist era. In a country where socially conservative views remain strong, Wyborcza has not been afraid to take a stand for the values it believes in – even if that means making enemies. Since its beginnings it has emphasised the importance of good relations with Poland's neighbours, including Germany and Russia. At the same time it has challenged traditional conceptions of what it means to be Polish based on religious or ethnic criteria, encouraging a more inclusive vision.
It has been a concerted effort, with the paper's sections contributing in their own ways. In addition to providing international news, "the foreign desk's role is to confront Poles with the wider world", says Dabrowska, its head. Even distant international trends will reach Poland eventually, so it is not too early to start familiarising readers with them now, she adds. Topical examples include gay marriage, or migration from across the Mediterranean.
The newspaper's regional supplements have also played a role in the country's transformation over the past two decades. During the communist era, Poles would shut themselves in their flats, associating the outside with the oppressive state, says Dariusz Bartoszewicz, a writer for the Warsaw supplement. Communal areas were often neglected as people did not consider them their own responsibility. Over the years Wyborcza's regional supplements have helped shift this attitude by encouraging Poles to engage with the city or region around them. "Now all this is ours," he says, referring to how Poles have reappropriated their surroundings. When we meet, he is working on a walking guide to the newly completed embankment along the Vistula River in Warsaw, a handbook that will be sold together with the paper.
Even Wyborcza's most loyal readers are divided over whether or not it is objective. Some concede that it is subjective but justify its stance in intellectual terms. "We have our views but we don't lie," says Michnik. "Only God is objective." The paper prides itself on publishing authoritative comment on everything from politics to theatre. The newspaper's weekly culture supplement, with the title Co Jest Grane? (What's Up?), has been moving away from listings, which are easily available online now, and shifting towards recommendations. A key word here is "trust" says Agata Zelazowska, the editor of the supplement, referring to the way in which readers have come to value the advice on how to spend their leisure time.
Strolling around Wyborcza's light-filled editorial office, surrounded by the hum of journalists at work, it's easy to forget that it was originally an election newspaper run from a nursery. The past 26 years have not all been plain sailing and it has had to grapple with the less lofty aspects of running a newspaper. Nonetheless, its editor in chief insists that "a mission without business is an ivory tower but business without a mission is cynicism".
The paper is not universally loved either and is frequently attacked online in far-right circles. With a change of government expected this autumn there may well be choppy waters ahead for Poland's liberal press. Regardless, its journalists are getting on with their work, confident that without Wyborcza today's Poland would be a very different place. "If I thought otherwise I'd shut up shop," says Michnik.
Founded: 1989
Motto: "It's not all the same to us" (in other words, "We are not indifferent")
Circulation: 239,860 printed (average for June 2015), 174,483 sold
Readership: weekly reach of 2.7 million people
Correspondents: Washington, Brussels, Moscow and Grodno (in Belarus)