Report. Manufacturing / Global
I bought the factory
Monocle meets the hands-on brand owners so in love with the art of creation they bought their own factories.
Knickerbocker Manufacturing Co
New York
Hat-maker Knickerbocker Manufacturing Co sits on the edge of Bushwick and Ridgewood, where it has been in business for the past 60 years. Despite its down-at-heel location, the space was rejuvenated by young entrepreneurs Andrew J Livingston and Dan McRorie, who took over in 2013. The pair now produce an in-house line of clothing as well as the factory's long-made caps.
After working on separate label ventures, Livingston, 23, and McRorie, 35, raised $15,290 (€13,600) to take over the space from the factory's former (and we're guessing by the price, happy-to-leave) owner.
Today Livingston oversees Knickerbocker's line, which offers workwear-inspired clothing made from European and Canadian wools, and denims from Japan and the Carolinas, while McRorie runs the floor and trains staff. The firm's classic look pays homage to the history of the factory that the brand inherited along with old Singer sewing machines and original patterns.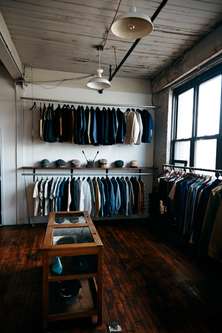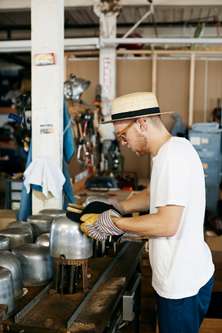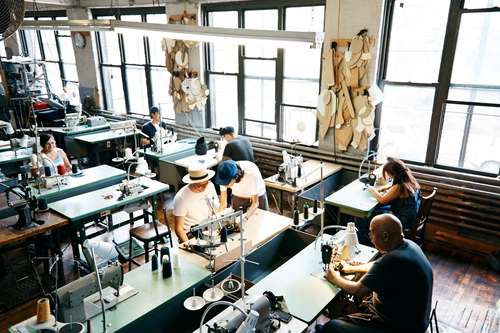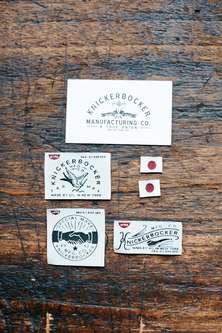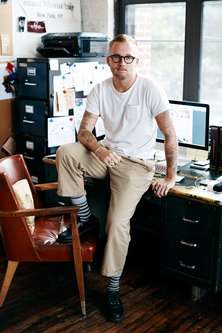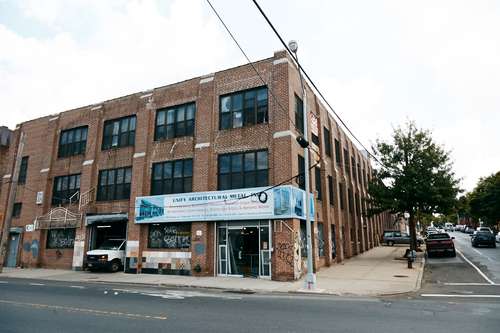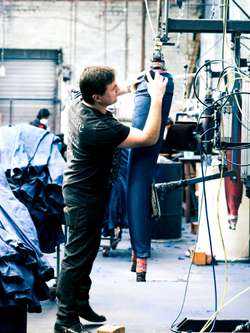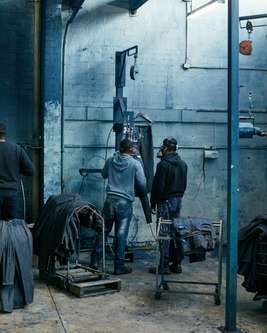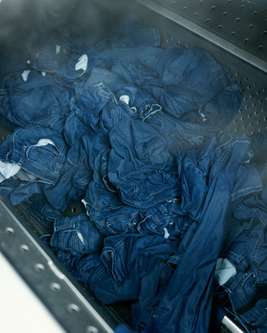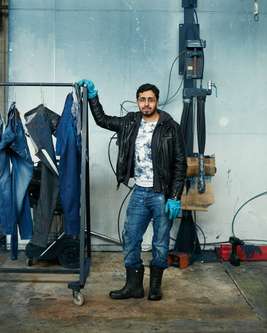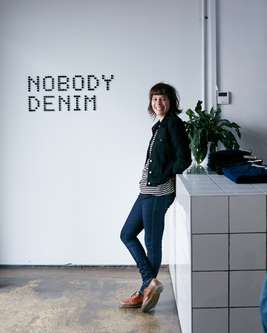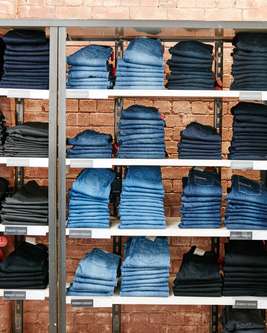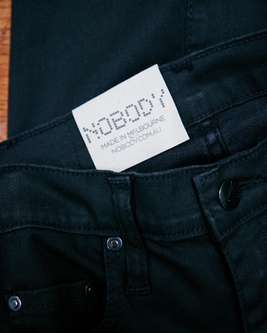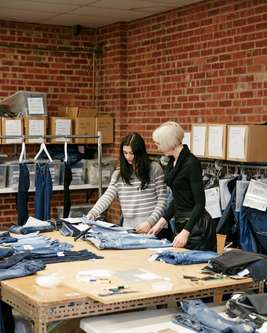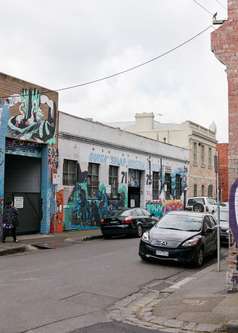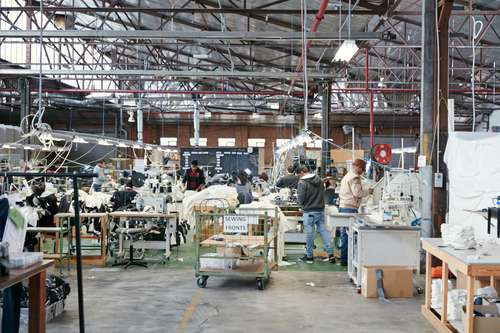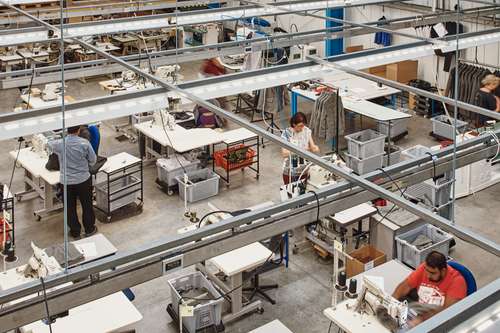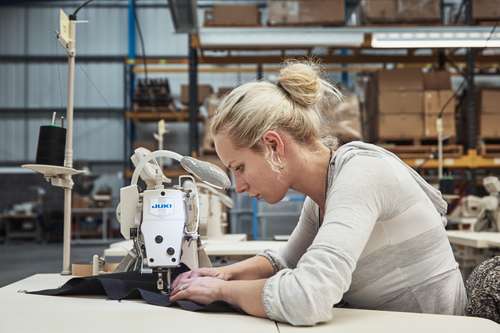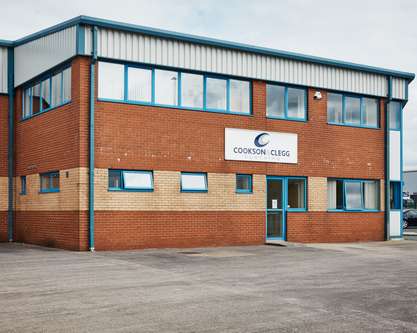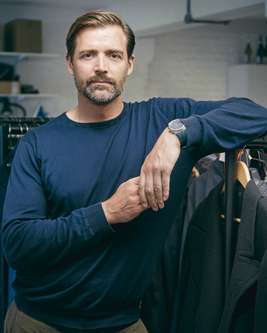 Knickerbocker also retained the factory's last man standing, Felix Pantaleon, who has been making hats here for more than 30 years. "It's something that is built into me," he tells MONOCLE. "I just enjoy the craft and I enjoy teaching other people how to make hats as well."
McRorie started his career as a cobbler in Winnipeg and is grateful for Pantaleon's enduring presence at the firm. "Without Felix we couldn't have done it," he says. "Someone just has to show you."
Tight on capital in the beginning, Livingston focused first on producing private-label caps but always wanted to develop his own Knickerbocker. "Starting with hats gave us time to experiment," he says, discussing the advantages of acquiring the factory. "We could market the transparency, market the brand and the manufacturing process: all the stuff that would be an integral part of the branding and the experience of the brand."
Livingston chose to work with clients who had similar brand values. "It played a big part in what we have here today," he says. Less than two years in, the Knickerbocker brand's look is defined by classic chore coats, high-waisted trousers and collared shirts. "It's important that we try things out but at the end of the day we are going to do what suits us best," says Livingston. "Ideally we want to just do a really good job with the things we do."
That sentiment resonates with retailers: Knickerbocker is carried in shops including Berlin's Burg & Schild, Pickings & Parry in Melbourne, Paris's Le Bon Marché, and Brooklyn Denim Co and Schott NYC in New York.
knickerbockermfg.co
1.
Design: The team decides on a palette and direction for the season before meeting mills and suppliers to source the fabrics.
2.
Grading: Fabrics are graded and marked for cutting to make the most of the materials ordered.
3.
Cutting: Pieces are cut and ready to be sewn.
4.
Assembly: A combination of early 20th-century machines and a few new additions finish the job.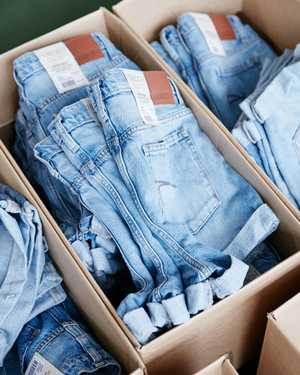 Nobody Denim
Melbourne, Australia
Behind a graffitied brick façade in the quiet backstreets of Thornbury, the whirring of sewing machines resonates across Nobody Denim's workshop floor. Its manufacturing team is housed in this old factory; busy transforming rolled bundles of denim into the label's latest designs.
At the helm of the operation are brothers John, 48, and Nick Condilis, 46, who began working with denim in another laundry shop belonging to their father back in 1984. "I remember helping dad during my high-school years and ripping the tags from old Lee jeans to shrink them into keyrings," says John, who takes some time out from production to talk us through his work. "Then in the early 1990s we opened our own denim laundry to service well-known labels here in Australia like Lee, Just Jeans and Country Road."
After rapid expansion the family lost business as other brands began moving their production offshore. Clothing manufacturing employed more than 100,000 workers in Australia in the late 1990s but now accounts for just 48,000 jobs. "The skills left the country," says John, who along with his brother decided to start Nobody Denim in 1999. The label gradually found its feet, while the few remaining Australian manufacturers closed down production.
"Between 2000 and 2010 everyone went offshore or closed but I believed that niche manufacturing and the control of unique products would always have a place in Australia," says John. Stoked by an erring enthusiasm for their products the Condilis brothers bought a factory in 2010.
"It's challenging but it's fun," says John, who now oversees 50 employees across design and planning teams, warehouse staff and sales, marketing and accounts personnel, as well as the odd enthusiastic trainee. "It never ceases to amaze me that people are willing to learn from the factory floor up and understand the whole process."
Designers are often found ducking out on to the workroom floor, consulting with the tailors or inspecting the latest round of jeans pulled from the large drying machines at its second location in Fitzroy. "The most important part of the process is being able to pick up mistakes or alter things that are in front of you," says John.
The brand maintains complete control over the small runs and has flexibility throughout the whole process. "People forget that when you import you have to purchase a completed product but we invest in raw material, skill and labour." As well as good representation in its native Australia, Nobody can be seen from Auckland to London.
nobody.com.au
1.
Design: In-house designers work to produce seasonal lines as well as updating the core collection.
2.
Fabric-testing: Due to the unpredictable nature of denim, all fabrics must be tested prior to the production run.
3.
Manufacturing: Using the designer's patterns the jeans are cut, sewn and put through the laundry to undergo a series of steaming, washing and drying techniques.
4.
Finishing: Once developed in the laundry the jeans are trimmed, accessories are added and a final inspection takes place.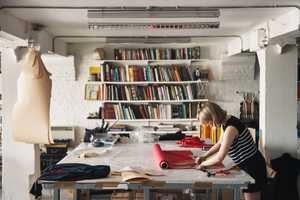 It's a bright day in the northern English town of Blackburn and the Cookson & Clegg factory hall is abuzz with the hum of 30 sewing machines and the hiss of garment-steamers. If it hadn't been for British designer Patrick Grant the building would have been empty but for a few forgotten scraps of fabric littering the hall. Grant, the London-based director of Savile Row tailor Norton & Sons and clothing brand E Tautz, acquired the factory when it was put up for sale in April and gave it a new lease of life.
Some 350km south of Blackburn we meet Grant in his studio by the River Thames, wearing a pair of army-green E Tautz field trousers made by Cookson & Clegg. "They're our best supplier; we couldn't let them close down," he says. "For me this is about investing in a modern hi-spec factory, not about investing in a bit of nostalgia."
Founded in 1860, Cookson & Clegg began as a manufacturer of workwear and British army uniforms. By the 1990s, industry trends shifted mass production overseas and the factory moved to serving premium private labels including Nigel Cabourn and Albam to survive beyond the millennium. "We had 120 machinists when I joined; by 1993 we had to scale down to about 40," says Cookson & Clegg's production manager Dave O'Kane, who's been here for 25 years. "We're excited Patrick came in to secure our jobs. This is all I've done; it's in the family. My dad was a cutter and still is and my mum was a seamstress."
Beyond securing a number of high-profile and international contracts for the business, in October Grant will launch Community Clothing, a collection made using Cookson & Clegg's resources. "The idea is to make a line of straightforward, well-engineered and cost-engineered clothes and sell them at no profit," he says. "Cut out the wholesale margin, cut out the retail margin and therefore sell fantastic quality British-made clothes at an affordable price." With Community Clothing's men's and womenswear, Grant also hopes to combat low-demand seasons, prevalent in the industry, and keep mills and factories such as Cookson & Clegg working at maximum capacity all year round. "What we want to do is create jobs and value in the communities that surround the factories," says Grant, who is set on opening Community Clothing's flagship store in central Blackburn to coincide with the brand's October launch.
Back at Cookson & Clegg, O'Kane is surveying a sample Harrington jacket. A few months ago the future of the factory he's come to know so well looked murky. Now he's interviewing candidates, aiming to double the workforce. "It has been tough the past two years but things are looking up," he says, before disappearing between racks of woollen coats and sewing machines.
etautz.com ; cooksonclegg.com
1.
Design: Patrick Grant and his team sketch designs and select fabrics.
2.
Pattern cutting: Pattern templates are hand drawn and reworked digitally to craft the samples. Once approved, pattern-cutters begin trimming to shape.
3.
Assembly: Expertly cut pieces of fabric are sewn together by a 30-strong team.
4.
Finishing touches: Each piece is trimmed, steamed and prepared for shipment.