Beams / Karuizawa
Label mates
Fashion can be cruel: trends are fleeting, the work is demanding and the rewards not always forthcoming. Japanese brand Beams is forging a different model with a warmly designed retreat that welcomes all of its employees as family.
In the fast-paced world of fashion, having a place to escape the grind is essential and it's a need that Japanese brand Beams has taken upon itself to address. Two years ago Yo Shitara, president of the Tokyo fashion company, built a retreat on land in the resort town of Karuizawa so his employees could take a little time and feel valued.
The two-storey wooden house that Shitara designed and furnished sits at the forested edge of a golf course. Known as Beams By The Green, it has three western-style bedrooms and two large tatami-mat rooms and accommodates up to 20 people. Large sliding glass doors face the backyard and open onto a spacious wooden deck and well-pruned lawn.
Retreats are usually a perk of joining larger Japanese companies; not many mid-sized firms would spend on such a luxury. With the Karuizawa house, Beams now owns three retreats, each reserved for its 1,500 employees.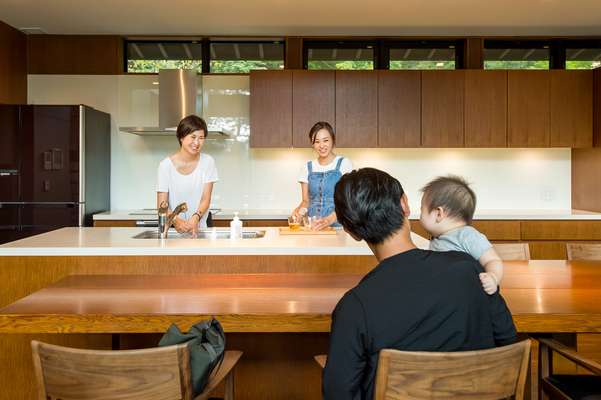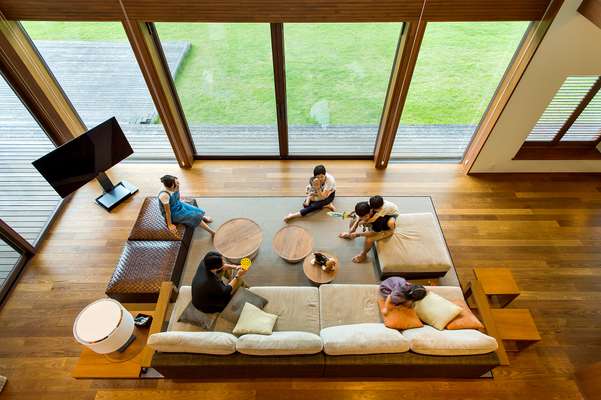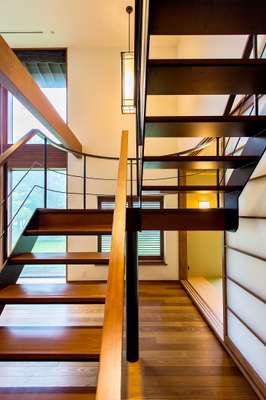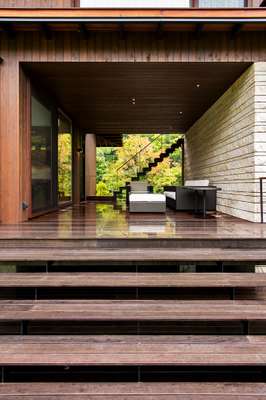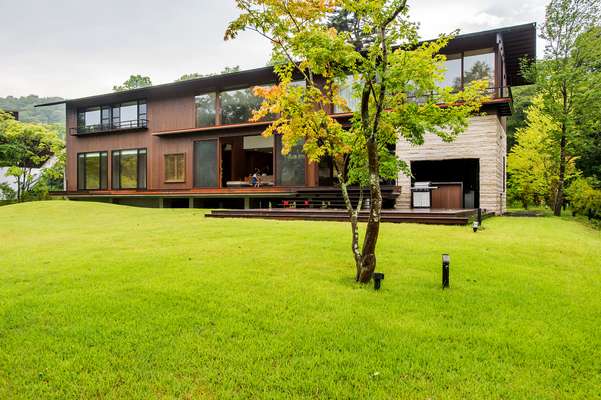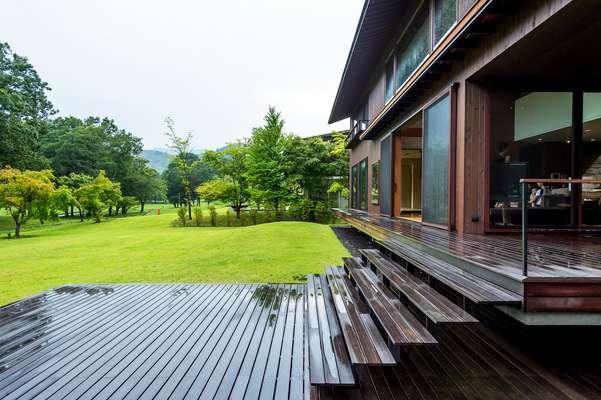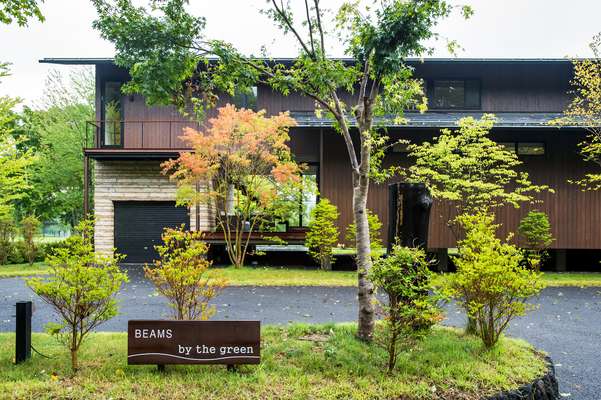 Shitara took a personal interest in ensuring that every architectural detail was properly overseen. He picked the large cedar bathtub, sofas, lamps, cups and bicycles. Even the choice of indoor slippers and handmade brooms came from him.
"There was a time when I designed the interiors for my own shops but nowadays I can't do that any more," says Shitara, who started Beams in Tokyo's Harajuku district in 1976 and now has 150 shops. "I wanted to create something and convey to my staff a sense of my own personal taste. I think of my employees as family."
Any full-time Beams employee can reserve the house to use with family and friends for a nominal fee from April to November. Executives are not given priority, though there is one locked bedroom that's for their exclusive use. On weekends in late summer and early autumn, demand for the house runs so high that bookings have to be decided by lottery. "I use the company retreats at least twice a year," says Manabu Chigira, who works in sales, advertising and PR.
It's a sweltering midsummer morning and Chigira, his colleague Makoto Toda and their families have just arrived after a nearly three-hour drive from Tokyo. After midday showers give way to clear skies, they spend the afternoon cooking on the barbecue and chatting over drinks on the backyard deck as their young children chase each other, play cards and watch TV. "At Beams we are a very close-knit group and this is a great place to forge closer bonds with colleagues outside of the office," says the 37-year-old Chigira.
One of the conditions for using the house is that you tidy up so it's ready for the next group of guests. In a small laundry room connected to the kitchen, a colleague who stayed the previous night has left Chigira a few notes with messages about washed towels and a burnt-out lightbulb. Chigira grins. "This person is very detail-oriented," he says.
Some employees have also been known to invite clients. "When you have a house it's more relaxing than if you were to go to, say, a hot spring resort," says Chigira. "You can go for a walk or a bike ride. You can fall asleep on the sofa as if this were your own home."