Report / Tokyo
Lifestyle technique
Tokyo-based company Culture Convenience Club brings together quality of life and technology in Tsutaya Electrics. The well-designed shop displays hi-tech products alongside books, plants and plenty of comfy seats.
Just thinking about entering an electronics shop in Japan can induce an instant migrane. Between the bright lights and the chirpy jingles, most customers want to get in and out as quickly as possible. Not so with Tsutaya Electrics, which has to be the best-looking electronics shop in the world. It also has 380 members of staff, including 70 concierges and nine simply named electronics departments, including Photo, Housekeeping and Wellness.
Tsutaya Electrics is the work of Culture Convenience Club (CCC), a Tokyo company that has already set about reinventing the bookshop in Japan with Daikanyama Tsutaya Books. "[We're] in the golden age of internet online sales," says CCC's Sumiyo Motonaga. "What sells most online is books and second is electronics. As a planning company we work on innovation in real, physical retail. Once we'd made a success of our bookshop in Daikanyama it made sense to move onto electronics."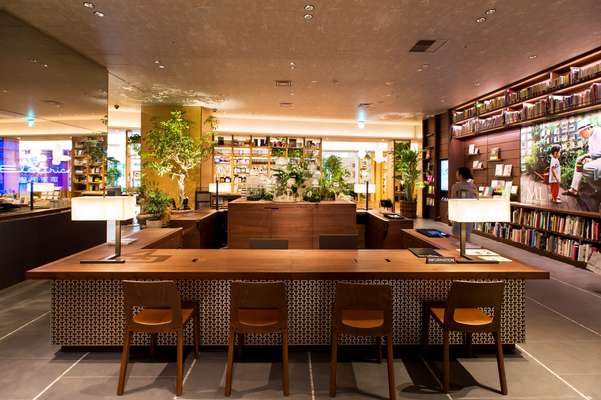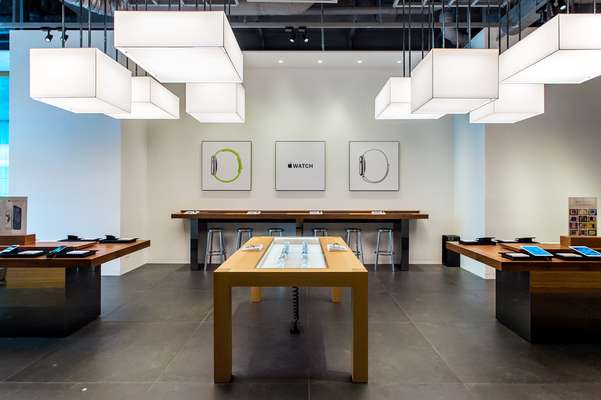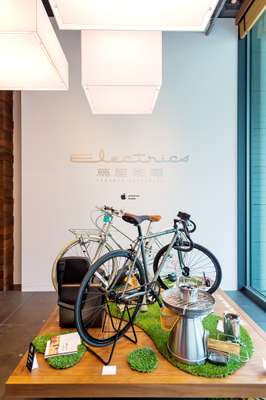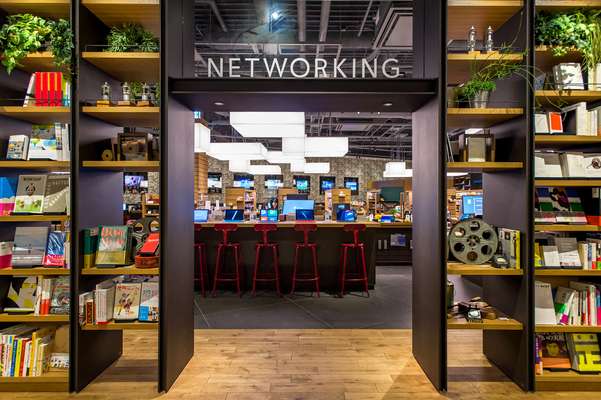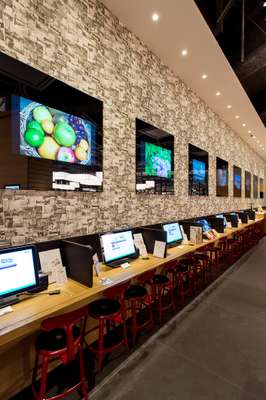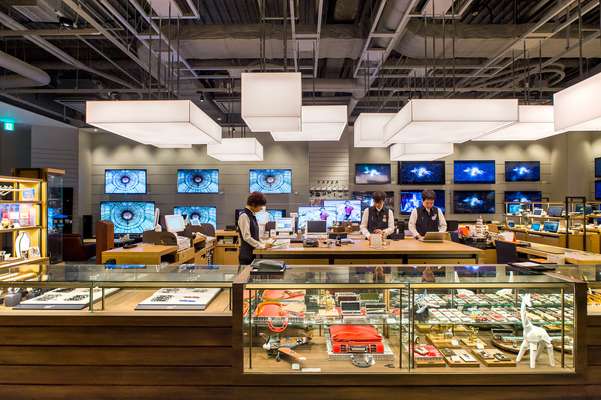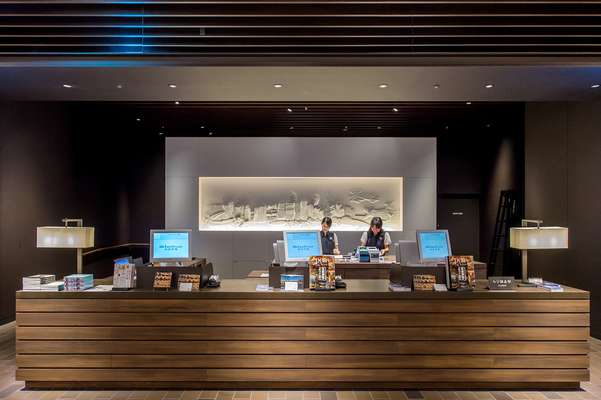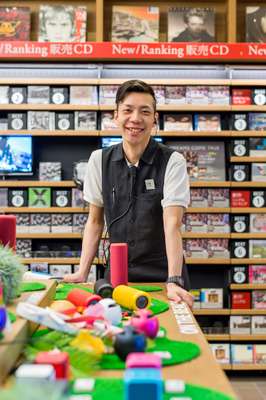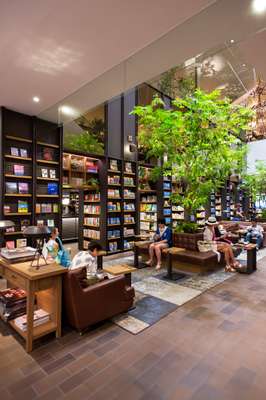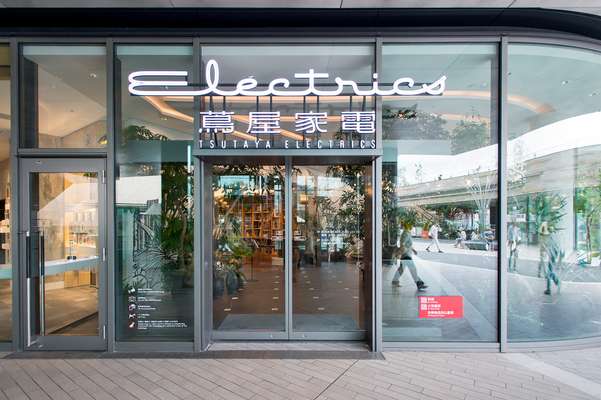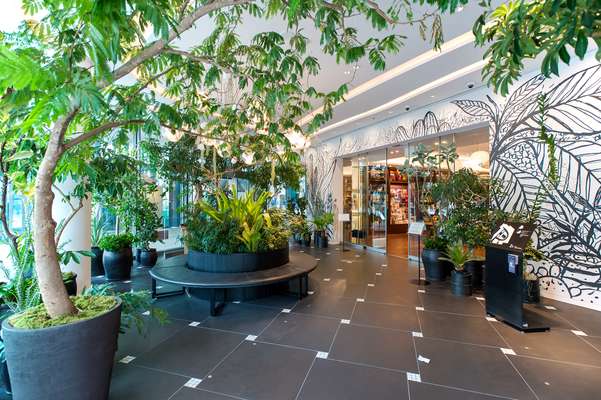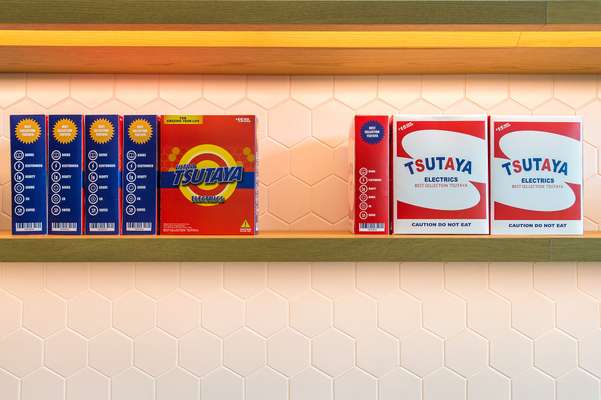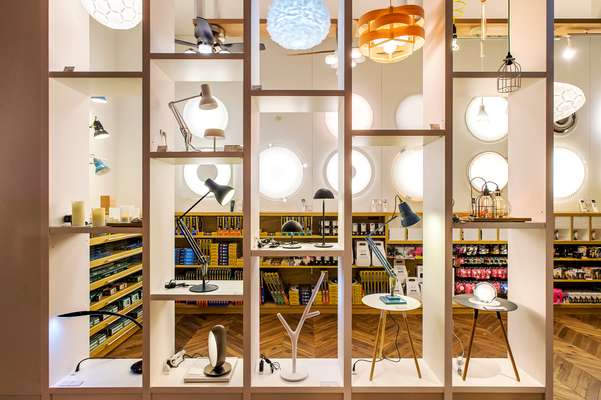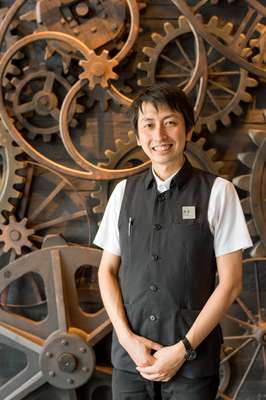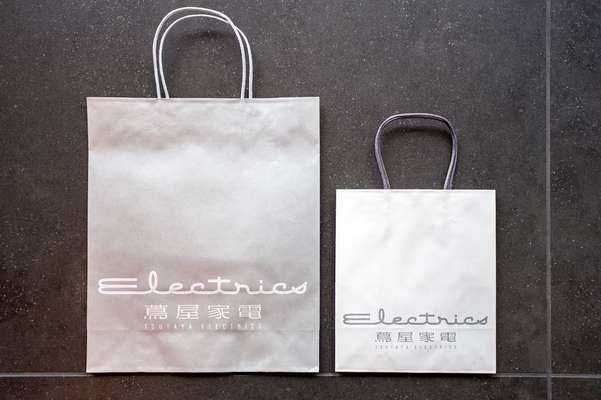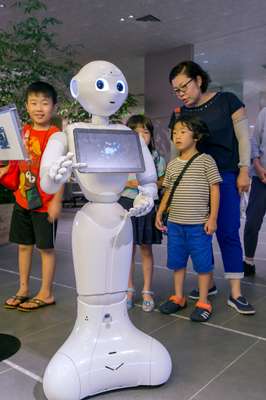 Tsutaya Electrics has the huge stock and competitive pricing that Japanese customers demand. But it has also filtered out all the garish products and created a wood-lined space, filled with greenery and sofas, that customers can happily come and spend hours in. The planning team have done everything they can to encourage shoppers to stay: there's an Uka nail-and-hair salon, one of Tokyo's finest; a café by Tokyo's Good Meals Shop; and a plant shop run by Solso, a fashionable urban gardening firm based in Kawasaki. There are in-store shops to be found for the likes of Apple, Arflex and Bang & Olufsen, as well as a convenience store and a shop selling electric bikes. And there are books everywhere, interspersed between products and filling the shelves along the 130-metre-long U-shaped "Book Street", which is illuminated by 160 George Nelson lights.
There was a strong team behind the design of the new shop: Tomoko Ikegai – whose company IKG also did the brilliant Tsutaya Books in Daikanyama – for the interior; graphics star Kenya Hara for the logo; and Hiromi Tomiya, president of Lightscape Design Office, for the computer-controlled lighting, which changes subtly throughout the day.
"The concept was to create a place where people can try new technology in a lifestyle setting," says Ikegai. "There are sofas, artworks, plants and good lighting. And we didn't make a clear division between books and electronics." For the ground floor, which displays computers, phones and televisions, Ikegai furnished the space with strong materials such as metal and solid wood. Upstairs, where hairdryers, vacuum cleaners and other home appliances reside, the look is brighter with more natural light and greenery. Variety is essential to make a space this big work and Ikegai has included plenty of spacious reading tables and small nooks complete with cosy seating.
Tsutaya Electrics is set in a new station development in Futako-Tamagawa, an affluent Tokyo suburb that has been transformed into a thriving retail centre over the past few years. "Annual income per household in Setagaya Ward is the highest in Tokyo and the population is increasing too," says Motonaga. "New real estate very rarely comes up for those reasons, particularly in Futako-Tamagawa. Then one of the largest developments happened here and we thought it would be a good place to try this new retail concept."
Judging by the busy crowd, the new shop already has a broad appeal. Don't be fooled by its chic interior styling though: Tsutaya Electrics caters to hard-wired technology fans as much as it does to casual browsers.