Q&A. Christopher Descours / Global
Master of all trades
Christopher Descours, the president of luxury group EPI, explains why he's building the firm's property portfolio, how to keep large companies feeling personal and the best way to put down international roots while keeping domestic customers happy and loyal.
Christopher Descours, 41, has directed luxury group EPI – created by his grandfather Jean Louis – for the past 10 years. With seven brands in its roster, including shoemaker JM Weston, champagne firm Charles Heidsieck and childrenswear brand Bonpoint, EPI is growing apace in a notoriously tough-to-crack industry.
How do you compete with other luxury houses and how competitive is the market?
I wouldn't want to quote the figures but compared with other big groups we still have a tight-knit company. I consider myself a challenger and I try not to compare myself to the larger-scale operations. Our backbone is the quality of our products.
How does a large group stay tightly knit?
One of the fundamental challenges for a company such as EPI is the ability to attract international clients. It is important to have a far-reaching portfolio to give us enough resources to consolidate and develop. Alone, subsidiaries such as JM Weston, Bonpoint or Charles Heidsieck would be too small. Today, thanks to the size of the group as a whole, we have a presence in Japan, China, the US and Europe, which allows us to recruit great people and to communicate and establish a lasting presence abroad.
How difficult is it to maintain that international footing?
If you have a small brand then anyone in Japan, for example, will help you open shops. But if after four or five years you don't have enough resources or financial backing, a partner will lose interest and you'll have to close. We've seen other brands grow with partners but ultimately these brands didn't adapt to Asia's pace of business. We went through many changes in the past 15 years and today we are a stable business at home and abroad, which allows us to grow sustainably.
How do you achieve that?
By having back offices and communal bureaux for the brands and sufficiently senior managers. In Japan we have a well-established ecosystem and know the key retailers, partners and editors in chief at the important magazines. This comes from creating a portfolio of loyal clients over a long time. We've made our mark.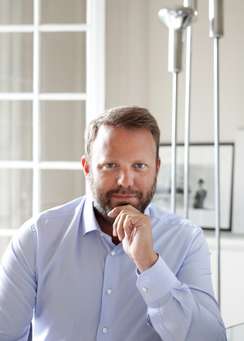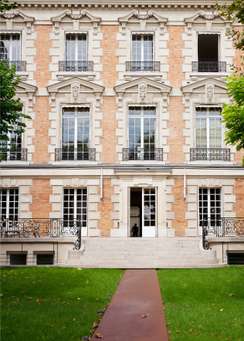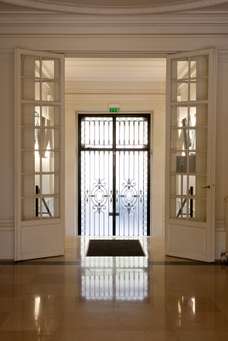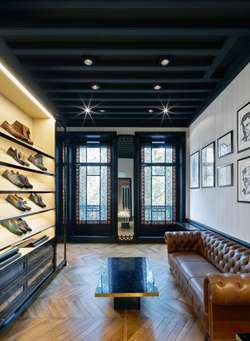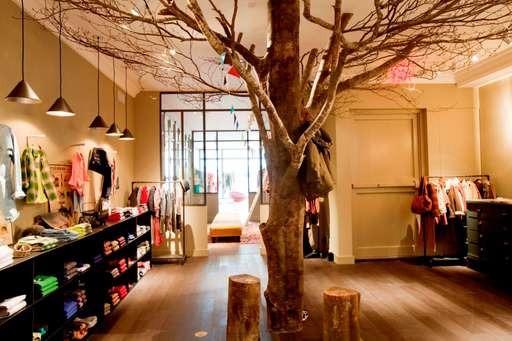 How important is image and how do you sustain a positive one?
It is fundamental. We live off the image of French luxury and I was educated with this in mind. In order to make us more international I've had to bring people in, such as artistic directors, who are at the heart of the business. They are, for example, Christine Innamorato at Bonpoint and Michel Perry at JM Weston. To establish the company globally takes years before you can reap the rewards. Today the return on our investments in many of our subsidiaries has become stronger. That is why I say that we are challengers.
What kind of growth are you experiencing?
Since the start of the year, Bonpoint has seen growth of 20 per cent and in certain locations such as Galeries Lafayette or Printemps [both in Paris], growth is around 80 or 100 per cent. We're really feeling the influx of international clients. Forty per cent of consumers in the luxury sector are people who travel and these individuals purchase nothing but the best-known and most attractive brands. They don't purchase from ubiquitous brands. Charles Heidsieck has seen a growth of more than 50 per cent since the beginning of the year.
What other investments does EPI have?
The brand division represents more than 50 per cent of our balance sheet; epi comprises significant investments in the property sector and other diverse investments. Retail is inseparable from property. In the past 20 years, all groups of more or less a similar size have made investments in property.
Tell us about your property interests.
The most characterful property we have is the building at 114 Avenue des Champs-Élysées, which we finally bought in 2008. We also have a property-construction company called Codic, whose flagship project is Royal Hamilius Luxembourg [a mixed-use space in the heart of the city], designed by Sir Norman Foster. There will be office blocks, flats, restaurants and retail spaces.
So you rent out your shops to your own company?
Of course. Investing in property allows us to fight rising rents, which have been extremely high in recent years. Sitting on both sides of the fence, we can alleviate the overall effects of rent increases on our holdings.
How else is the group diversifying?
We have Campos Orientales, a group of farms in Argentina and Uruguay. We grow all sorts of grains, cultivating rice on about 45,000 hectares, which gives us other revenue streams. It's the smallest division but we've always done it.
What has changed in the past 10 years?
Pressure from competitors has significantly increased. It's imperative to become an international business since the clients with the purchase power no longer come solely from Europe but from Asia, US and the Gulf. But hunting for Chinese clientele is becoming more expensive every year, from finding the right locations for the shops to recruiting the right staff. Although in the past two years it's calmed down, the marginal cost of development has risen.
Asia may be growing fast but how important is the European market?
Europe is our most important market but our business there relies primarily on tourists. Local clients are important but their numbers are constant; they don't grow. In France our figures are growing thanks to tourists from the Americas, Asia, the Gulf and the East. The UK is doing well and Spain is waking up.
What is your proudest moment?
It's still in the future but I'm delighted with all the growth and development of our brand in Asia. Today we have 60 Bonpoint and some 20 JM Weston shops in Asia. The sale of champagne has integrated into our company smoothly and all our organisations are solid, resilient and profitable.
Number of shops: 133
Number of employees: 1,600
Champagne sold in: 100 countries
Champagne bottles sold last year: 5 million
Pairs of JM Weston shoes sold last year: 100,000
Subsidiaries distribute to: 150 countries