Recipe / Madrid
Pick and mix
Chef Estanislao Carenzo won't let tradition or borders dictate the food he cooks.
Time and ingredients are seldom used sparingly in Estanislao Carenzo's kitchen. Since migrating to Spain, the Argentine chef has further complicated the (already muddled) definition of fusion cooking by filling his menu with a lip-smacking mix of Asian, Latin American and European techniques and flavours.
"Food culture is an ecosystem and you can't isolate yourself," he tells MONOCLE from his Madrid restaurant Sudestada. The space is one of five culinary ventures started by the indefatigable chef, who with business partner Pablo Giudice has opened the neighbouring American-Asian restaurant Chifa, new Argentinian pizzeria Picsa and a popular food truck with Madrid-based brewery La Virgen. There's also a new restaurant for a Barcelona hotel slated to open this year.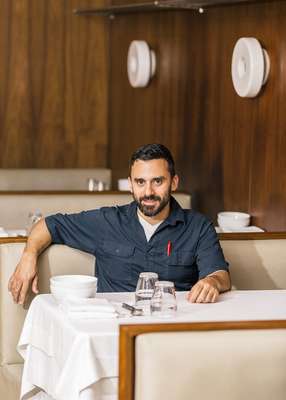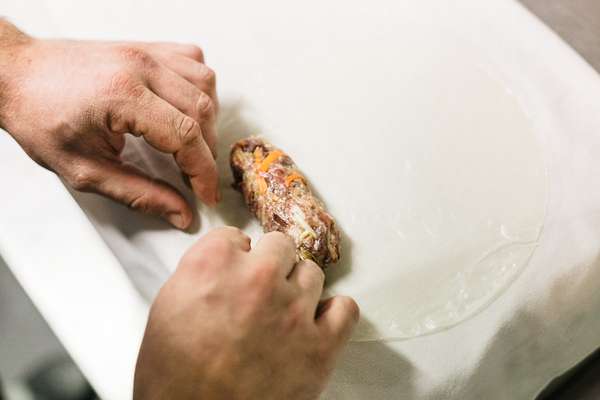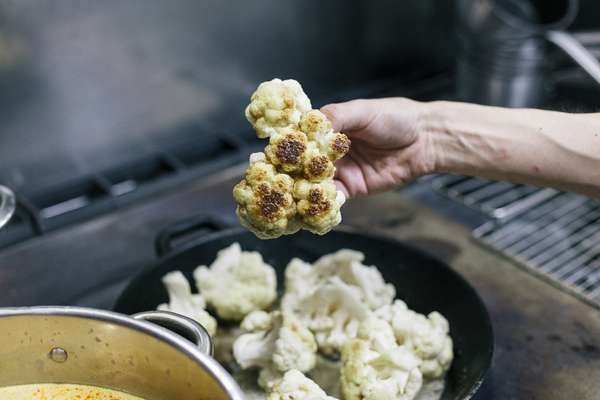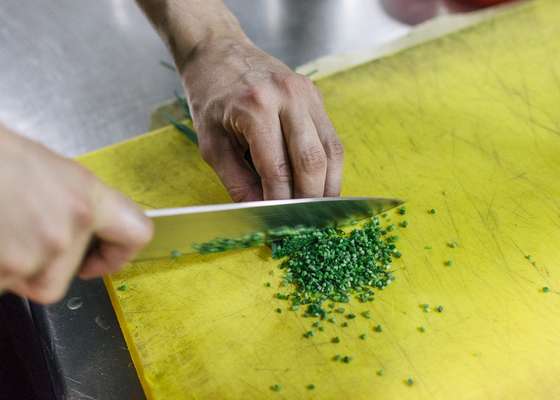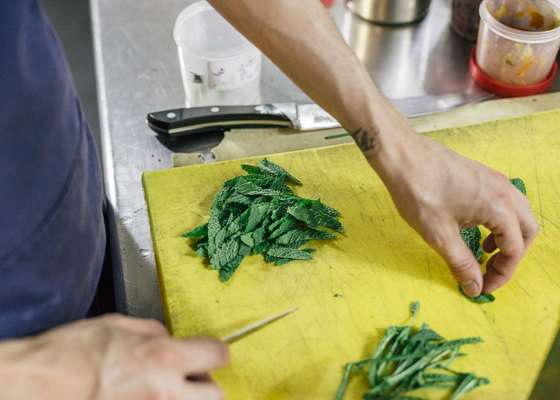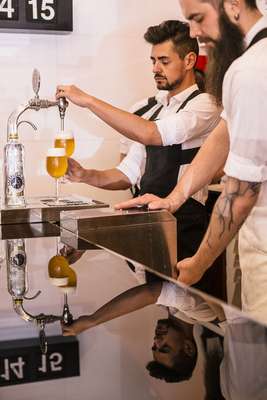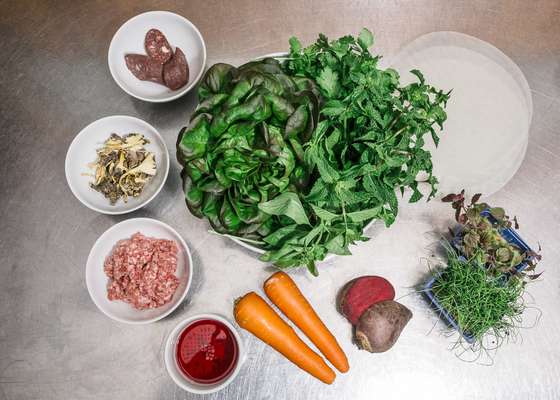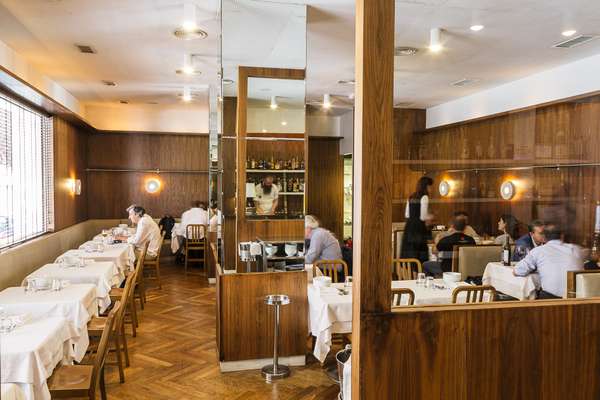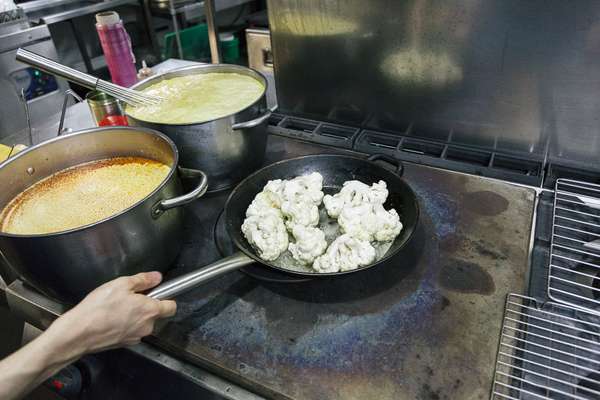 "I have great respect for tradition – but I don't worship it," he says. "Tradition represents rigidity. Coming from a place like Argentina has given me an open mind and allowed me to celebrate the fluidity of food culture." His conviction has also been honed and informed by years of travel.
At a young age Carenzo worked with French chef Daniel Boulud and was influenced by living in Paris's 13th arrondissement, where a large Asian population introduced him to a world of ingredients and cooking techniques. After moving the first branch back to Buenos Aires in 1999 to open Sudestada, he spent 18 months in the Japanese city of Kakegawa to learn new techniques and challenge his knowledge.
Today Carenzo constantly probes new processes and ingredients to create recipes. "In Asia I learnt that cooking should be a slow process. Asian cuisine is slow and complex and processes are grounded in the rhythm of home."
The resources of his well-oiled restaurant allow him to push his slow-food philosophy even further. His Vaca Vieja (literally "old cow") beef curry takes three days to travel from stove to plate. It uses one-year-old dry-aged beef, simmered in coconut milk, oil and pumpkin seed paste for hours, and stewed overnight until the finishing touches are added. "We used to marinate lemon for three years," he says, as if to hammer home the point and acknowledge the excess of it.
When not confined to the kitchen, Carenzo travels to broaden his repertoire. From Mexico and Peru to Thailand and Singapore, he scours the restaurants that surround food markets for more authentic tastes. "This is where a true reflection of local food culture can be found," he says. While other chefs thump their chests about the superiority of their national culinary scene, Carenzo prefers to highlight how international modern food culture is becoming. "Imagine European food without the tomatoes from America. Even Thai food would be unrecognisable without American chillies," he says.
This belief in a globalised gastronomic movement peppers Sudestada's menu, which the chef is loath to classify as being from a particular region or continent. While items such as Vietnamese Nem rolls or Iberian pig-ear salad are both tied to a certain place, he notes that each require cooking techniques and ingredients from another. Even his chillies are finely cut using a rare machine that boasts a low slicing speed. "The fast friction of a standard blender can cook the chillies, which changes the taste," he says from inside his kitchen. "My teacher, Beatriz Chomnalez, used to say that using appliances is not the same as doing it by hand. She was right."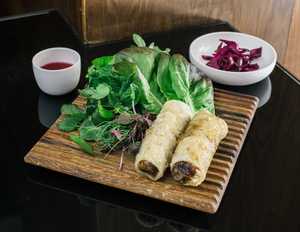 Vietnamese Nem rolls
Serves 5
Ingredients
750g ground Iberian pork
300g butifarra negra (black pudding)
10 sheets Vietnamese rice paper
20g ginger
200g shredded carrot
200g red beetroot
100g dried angula de monte mushrooms
10 Boston lettuce leaves
Pinch each of fresh herbs: watercress, rocket, turnip leaves, Vietnamese mint, Thai basil
¼ cup of beer
Sunflower seed oil
For dipping sauce
½ cup Vietnamese fish sauce
¼ cup moscatel vinegar
¼ cup rice vinegar
1 cup water
4 tbsps palm sugar
Salt and pepper
The method
1.
Prep dipping sauce the night before. Heat ingredients (except fish sauce) in pot until they have dissolved. Allow to cool then add fish sauce.
2.
For the rolls soak dried mushrooms. Chop finely and add to bowl with ground pork, ginger, fish sauce and palm sugar. Knead for 2 minutes. Add diced black pudding.
3.
Soak rice paper in beer, remove and place on damp cloth.
4.
Add 2 tablespoons of meat to centre of rice paper. Roll together, folding over edges.
5.
Deep fry in sunflower seed oil at 160C for 5 minutes. Remove roll to dry.
6.
Wash fresh herbs, dice beetroot and add to prepared dipping sauce.
7.
Deep fry roll again, this time at 185C for 3 minutes until crispy and golden brown.
8.
Place on lettuce leaves (use as tortilla). Serve.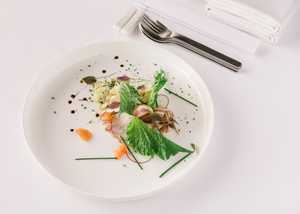 Iberian pig-ear salad
Serves 5
Ingredients
1kg Iberian pig ear
40g ginger
10g garlic
20g chives
5 shallots
4 kaffir lime leaves, sliced
2 shiso leaves
100g organic butter
1 small cauliflower head
½ tbsp sherry vinegar
½ tbsp Pedro Ximenéz vinegar
1 Chinese grapefruit
1 tbsp Tamari soy sauce
1 tbsp extra virgin olive oil
1kg chicken bones
The method
1.
Make broth one day prior by boiling chicken bones, shallots and ginger. Add pig ear in covered pot for 3 hours and simmer.
2.
Finely slice meat and refrigerate overnight.
3.
Brown cauliflower in pot with salt and butter, keeping core raw.
4.
For the vinaigrette, mix olive oil and the vinegars.
5.
Slice cauliflower, add shiso, kaffir lime leaves and sliced meat.
6.
Add chives, soy sauce and grapefruit. Serve.