Media Town / San Francisco
A boom of one's own
Far and free from the media hegemony that hangs over New York, the Bay Area is a hub of popular publications and pioneering ideas. With both old-guard papers and tech magazines shaped by Silicon Valley, this is the place for the press to be.
Audrey Cooper, editor of the San Francisco Chronicle, is sitting at the head of a conference table. It's 10.30 and she has just dismissed a legion of editors from the paper's main meeting room. "There's a shit-tonne of media here for a city of just 850,000, isn't there?" she says, leaning back in her chair.
Cooper isn't a conventional editor. Aged 37 when she assumed her role earlier this year, she is the youngest woman in US history to run one of the country's major newspapers. Then again, she hails from a metropolis that has never been particularly interested in playing by the rules.
From 1840s gold-rush mecca to 1960s counter-culture hub, San Francisco has always had a disproportionate amount of clout for its size. For Cooper it is because "bohemians and free-thinkers arrived from the very beginning", meaning a constant hunger for information. While the city's alternative scene may have been reduced to a tourist trap in the Haight-Ashbury district, San Francisco continues to evolve with the tech industry, spreading its tentacles from Silicon Valley, influencing both the shape of the media and what it reports.
While the San Francisco Chronicle may be the last-surviving quality newspaper, this doesn't mean that old media has perished at the hands of the tablet-wielding techies. The paper has a healthy print run of 300,000 and some 28 million unique page views per month across its two online portals. The paper has survived by keeping its core readership loyal while raising the cover price; Cooper points out the need to not be overly reliant on one platform, a philosophy echoed by other media companies in San Francisco.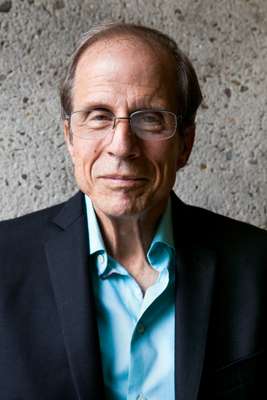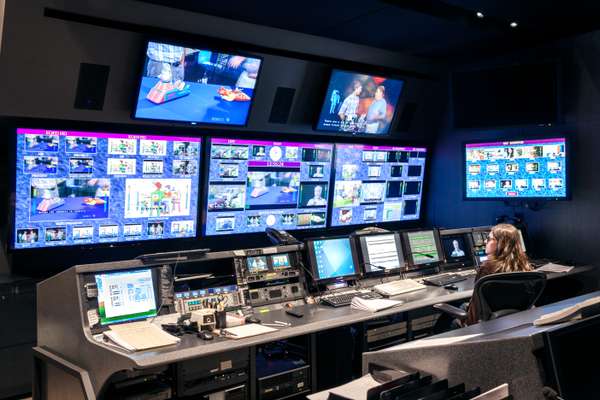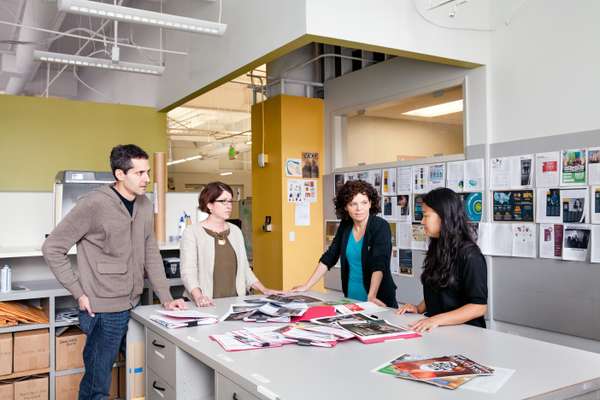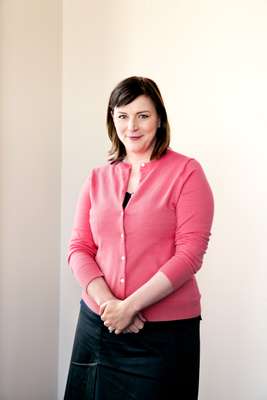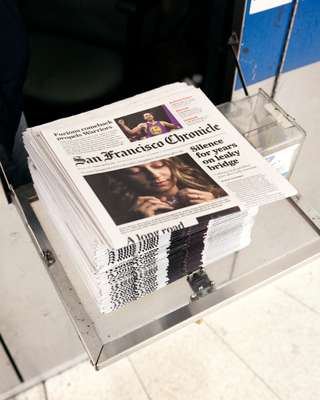 Across the bay in Oakland, Michael Krasny – author, university professor and broadcaster – is wrapping up a two-hour morning show that he presents on KQED public radio. The silky-voiced septuagenarian is tackling the issue of gentrification – a result of the influx of residents priced out of San Francisco. For many listening over their breakfast cereal, Krasny is the definitive voice of the Bay Area. When asked post-show about this assessment, he rebuffs the suggestion. "It would be hubristic to think of myself in that way," he says, smiling. "But it's something that people tell me not infrequently."
Krasny's show, Forum, may be one of the most popular National Public Radio programmes in the country but that's no reason for KQED to rest on its laurels, Michael Isip tells us at the station's office in the Mission District. Isip is senior vice-president and chief content officer for the broadcaster, which also has a television branch. "This is one of the places of 'first adopters' due to Silicon Valley," he says. "We're seeing traditional platform audiences decline and online usage go up. And it's happening faster here than in other markets."
San Francisco is becoming a petri dish for how the media industry is evolving, not only because of its demographics but also because of the popular opinion – in this city, at least – that pioneering ideas in the US tend to start west before heading east.
The answer to survival seems to be innovation and no magazine has toyed with this concept as much as tech-influenced power-brand Wired. Today it has global offshoots in cities from Tokyo to London but it all began in San Francisco in 1993 and, despite now being owned by the New York-based Condé Nast group, "the magazine wouldn't be what it is today" if it hadn't stayed put, says editor in chief Scott Dadich. Wired, which occupies suitably minimalist industrial digs, has 80-plus staff and a healthy smattering of beards, slicked-back hair and tattoos. For executive creative director Billy Sorrentino – who has overseen covers from glow-in-the-dark colours to Edward Snowden clutching a US flag – "being 3,000 miles away from mum and dad helps us be a bit more rebellious".
That sense of distance from the all-consuming metropolises of New York or Washington also works to the advantage of non-profit current-affairs magazine Mother Jones, founded in 1976. The old-guard bimonthly leads the field in US investigative journalism and its training foundation is one of the most respected in the country. Editor in chief Clara Jeffery says that staying in San Francisco has not only given it time-zone advantages – if a story breaks late they have more staff in the office – but also avoids it being "sucked down the gravitational wells" of the US's traditional power centres.
Another non-profit is McSweeney's, a tiny enterprise led by executive editor Jordan Bass that straddles the journalistic and literary worlds. Originally founded in the late 1990s by author Dave Eggers, the attention to detail is admirable. Publishers of both Quarterly Concern and bimonthly magazine The Believer, as well as a host of books, the aim is to showcase literary works "rejected by other magazines". McSweeney's stands out for its design aesthetic: one issue was a cigar box, filled with ephemera, letters and paraphernalia and accompanied by a series of stories.
Designer Jessica Hische, who has worked extensively with McSweeney's, was also behind the logo design of The California Sunday Magazine, a monthly that launched last year and has been causing quite a buzz. The magazine is inserted into Sunday copies of four papers, including the San Francisco Chronicle and the Los Angeles Times, which gives it access to hundreds of thousands of readers and means it's able to charge a premium for advertising space.
The magazine was envisioned as a publication that cou­ld challenge New York's media hegemony and give sp­­ace to stories from the West Coast, Asia and Latin America. "California is huge, fascinating and influential," says editor in chief Douglas McGray. "If you think about where you would like to start a media company today, this is a very good place to be."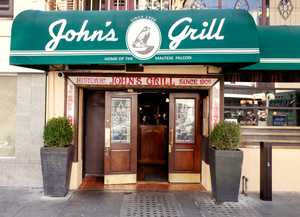 The lunch spot
John's Grill
One of the city's most historic restaurants, John's Grill – established in 1908 – is a five-minute walk from the San Francisco Chronicle headquarters in Downtown. The fodder is focused on steak and seafood but it's the old-world feel – all wood-panelling and white tablecloths – that make it the perfect spot to chat with a source in a discreet corner.
johnsgrill.com
The newstand
Fog City News
There's not enough room to swing a cat in Adam Smith's newsstand but it's still a haven for browsing the best of the world's print. Based in the Financial District, the shop abides by its self-enforced rules: Smith stocks what he loves but titles have to sell to keep their place on the shelves. Fear not: you'll find no finer stack in town.
fogcitynews.com
The insider's haunt
Pop-Up Magazine
Started as a hobby by a group of journalists five years ago, Pop-Up Magazine has spawned into the most talked-about event in town. "We took the idea of a classic general-interest magazine as inspiration and asked what it would be like if these stories came to life on stage," says Douglas McGray, one of the organisers and also editor in chief of The California Sunday Magazine. The result is a show that combines photography, video, live music and talk, performed by print and multimedia journalists.
popupmagazine.com
Q&A
Scott Dadich
Editor in chief
Wired
Dadich became editor in chief in 2012; among other achievements he oversaw a 70 per cent readership growth in a year and secured an interview with Edward Snowden.
Do you think 'Wired' could be anywhere else?
It could exist somewhere else but it wouldn't be what it is today: the dynamic intersection of both humanities and technology.
Has there been pressure to move from current owner Condé Nast?
No, which is terrific since Wired benefits from being here. It's great that we can participate with the people that we cover and that they are as much a part of the community as we are.
How would you describe 'Wired'?
We say it is where tomorrow is realised. It may have a technological or design bent, it may be a business practice, it may be based on engineering or architecture – but it's all about how a series of decisions shape the world that we're going to live in.
How are you competitive and innovative?
We're unique in the bifurcation of our business. We've always counted on multiple platforms but the fact that we now have the stability of a print magazine as well as wired.com, which reaches 30 to 40 million people each month, affords us room to play and take some risks while growing and bringing new people into the fold. We have the elections coming next year and that's rife with topics that are fundamental to the Wired world.