Briefing / Global
Americas
Briefing
The rugged motorcade for the governor of the Falklands and a flagging debate in San Francisco.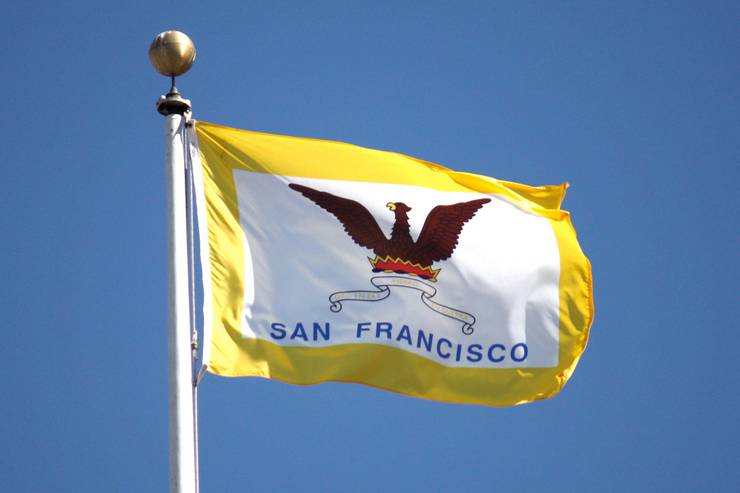 me and my motorcade no. 58



Off-road officialdom
Falkland Islands
Governor Colin Roberts
Getting around the Falkland Islands isn't easy. While the main bulk of the population on this British overseas territory – which stood at 2,931 at last count – lives on the two main islands of East Falkland and West Falkland, there are more than 700 smaller islands that make up the archipelago (15 of them inhabited). Add in the rugged terrain and unpredictable weather on the islands – also claimed by Argentina, which refers to them as the Islas Malvinas – and you need sturdy vehicles to get around. That's precisely what governor Colin Roberts has at his disposal.
There aren't any proper roads outside Stanley and those outside the capital are built with clay or gravel, so having an off-road vehicle is essential. Roberts, who has been in office since May last year, uses a Land Rover Defender for everyday trips and then pulls out the stops for official visits from British royalty and politicians with a Land Rover Discovery 3. It is painted red with the royal crest embossed on the side.
Although most decision-making is devolved to the Falkland Islands Government from Westminster, the governor tells us that "part of the role is to support the local community and Falklands' way of life, as well as attending sporting and cultural events". He uses a combination of 4x4 and ferry if he wants to get from East to West Falkland but if he needs to go further afield he'll rely on a UK-built Britten-Norman Islander aircraft.
When heading back to the UK there is a twice-weekly flight operated by Air Tanker and another service with lan via Chile, a popular holiday destination with islanders. When the governor's resting up at home he can admire the manicured lawns from the official residential complex: the green-roofed Government House dates from the mid-1800s.
---
Familiar horizons
Mexico — 
TOURISM
A new type of tourist is descending on the sun-kissed coast south of the Rio Grande: Mexicans. According to official figures, domestic visitors to 70 resorts rose 3.9 per cent year on the previous year during the first half of 2015, compared with a more sluggish 1.2 per cent rise in international tourism.
Wealthy Mexicans have traditionally opted to go abroad, with others unable to afford to travel. But the situation has changed with the arrival of low-cost airlines, new budget hotels and the depreciation of the Mexican peso making holidays at home a far more appealing prospect.
---
Breaking ground
El Orejón — 
LANDMINES
Parts of Colombia are literally a minefield. Five decades of war has left swathes of rural terrain contaminated with landmines, most of them planted by the Revolutionary Armed Forces of Colombia (Farc). The Latin American nation is second only to Afghanistan in terms of casualties, with more than 11,200 people injured or killed since 1990.
A pilot project is underway to clean up the mess. As part of ongoing peace talks between the Colombian government and Farc leaders in Cuba, landmines are being cleared in the village of El Orejón. The task won't be easy, though: it's estimated that it will take at least a decade to clear all existing mines.
---
Emblem edit?
San Francisco — 
EDIT
San Francisco's flag features a phoenix emerging from a fire, a symbol of its recovery from devastating 19th-century conflagrations. It is evocative rather than elegant and now Bay Area-based radio host Roman Mars, who has a programme about design called 99% Invisible, has started a campaign for a rethink.
"If you have to write the name of the city on your flag the symbolism has failed," says Ted Kaye, editor of Good Flag, Bad Flag. He proposes making the phoenix more stylised, enlarging the flames and thickening the narrow gold border. "I like to say that inside every bad flag is a good one trying to get out."