Report / Ubrique
Cutting a dash
Milan, Paris, London, New York – and Ubrique, of course. What could be dismissed as a sleepy Spanish town is in fact a fashion heavyweight renowned for its leatherware. Monocle paid a visit to pick up some bags and brogues.
There's something mysterious happening in Ubrique. Despite its remote setting in Spain's deep south, the village draws delegations from Europe's biggest fashion houses into the depths of this unassuming valley. Nestled between two stoney ridges and populated by about 17,000 tight-lipped residents, a shared secret lingers behind every whitewashed wall and beneath each terracotta-tiled roof.
The first break in the veil comes in the form of tightly coiled rolls of leather, under the arms of hurried townsfolk, one of the few giveaways to what makes this hard-working village tick. About 75 per cent of the workforce here is dedicated to the marroquinería or leatherware sector, a specialist craft that Ubriqueños have honed for centuries. It may feel a world away from being a fashion capital but the Hotel Sierra de Ubrique – a frontier-styled hunter's lodge filled with taxidermy trophies – now receives well-heeled visitors from the headquarters of big brands in Paris and Milan.
Artisans populate dozens of factories and family-owned workshops known as boliches, carving, sewing and applying the finishing flourishes to leather goods. This year workers were asked to forego their sacred August summer break so that factories could stay open to satisfy the demand. The sector is now valued at around €900m a year – and climbing.
"Ubriqueño producers are serious," says Juan Enrique Gutiérrez, the general secretary of Empiel. "There's strict adherence to confidentiality and no risk of counterfeiting." Empiel was set up in 1977 to campaign for the sector and Gutiérrez sees the return of the big fashion houses as vindication of the area's trade. "Our skills can be traced all the way back to Roman times, refined during the Islamic caliphate and by successive kings."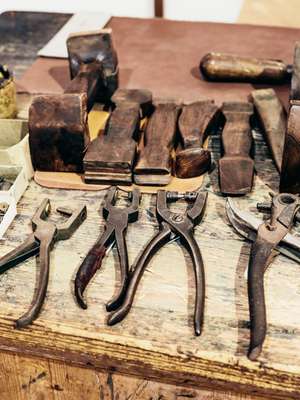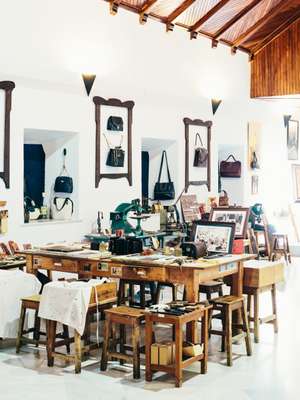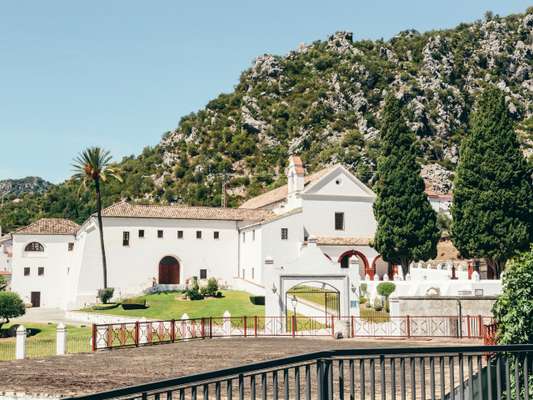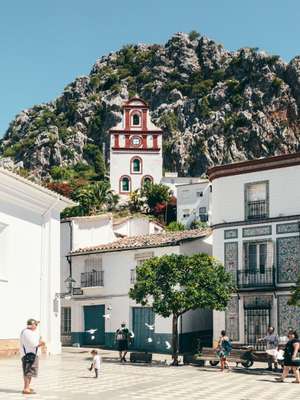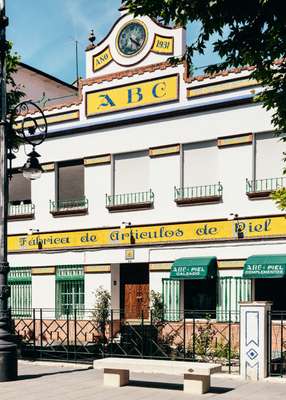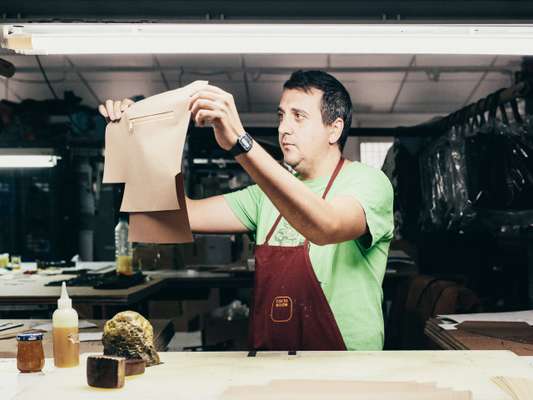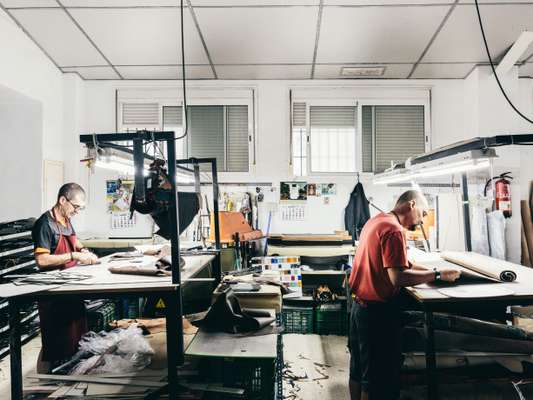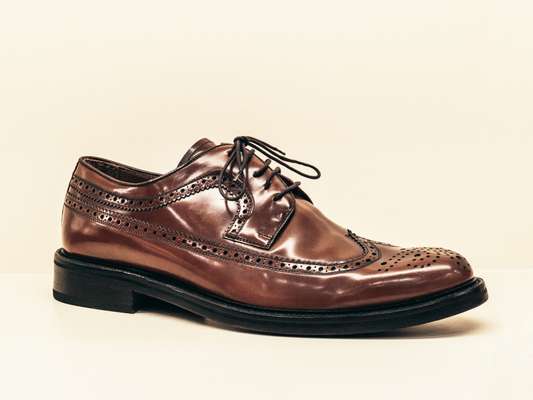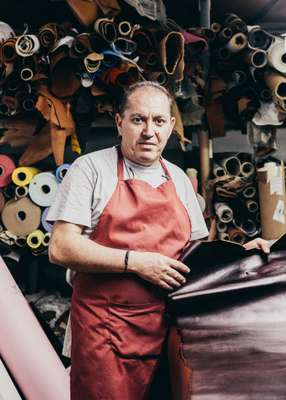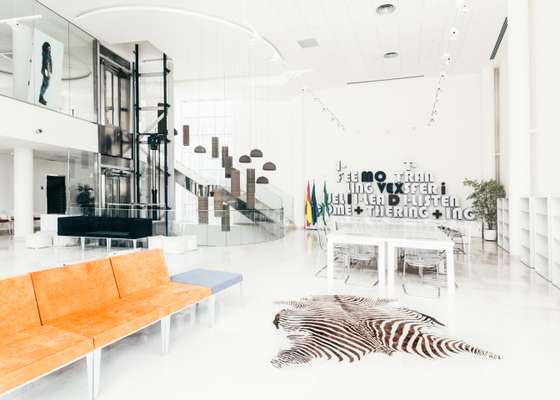 To ensure such knowledge isn't lost, Empiel, which represents more than 500 regional producers (236 of which reside in Ubrique), opened a training school last year. It is priming a younger generation of pupils, from ex-construction workers to Spanish artisans. "There's such high demand from the industry that factories are snapping up the students before the course ends," says Gutiérrez. Of the 18 students enrolled on the inaugural course, 16 found work in production houses.
The cacophony on the production lines contrasts sharply with the past four years and the exodus of luxury brands wooed to Asia by cheaper costs. Now they're back – and in greater numbers. One of the first to receive the new arrivals is Maribel Lobato Fuentes, an ebullient native who opened a leather museum in a disused 17th-century convent several years ago. A few moments before a delegation of Moroccan businessmen arrives she whisks us through the restored halls.
"We have one of the highest precipitation rates in the country; the rain is absorbed through the limestone of El Torreón mountain, giving it a unique mineral quality," she says, passing antique machinery and a kaleidoscopic collection of off-cuts. "For centuries this natural blessing gave tanneries a special advantage in treating leather." This benefit dried up in the 1960s with the building of a dam further downstream; a government decree forced the closure of the valley's tanneries to protect the downstream water supply. Since then, leather has poured in from Palencia in the north to Valencia in the east instead; and Ubrique's reputation has endured thanks to its unmatched artisanship.
Each week about 2,800 sq m of leather is delivered to Carla Sade, a factory founded by seven siblings in 1989. "This year we've increased our staff by 10 per cent; we have orders to fill until February 2016," says floor manager Manuel Cabrera. Apart from exporting its own brand, Carla Sade receives orders from leading labels. However, confidentiality agreements are strictly adhered to so as not to irk international clients.
This taciturn approach exemplifies a dilemma: industry is bolstered by a commitment to discretion but such secrecy has hampered the prestige of the area's brand. Despite its centuries of peerless craftsmanship, most people would struggle to identify this exceptional manufacturing hub on a map.
"French and Italian provenance has always held more weight in the luxury sector but what happens in Ubrique has slipped under the radar because of Spain's longstanding Achilles heel: marketing," says Leticia de la Cuesta Ruíz-Larrea, head of design and production for Spanish leather-goods label La Portegna. Together with the brand's founder José Urrutia she is singing their country's manufacturing praises from shops in Madrid and London. Since opening the latter, sales have increased by 70 per cent.
Randolph Romero heads Noëlle et Filles, a Madrid-based brand of elegant women's handbags, and says he was attracted to the village for its craftsmanship credentials but also the factories' flexibility in terms of working with his made-to-order model. "Prices are extremely competitive due to such a high concentration of skilled professionals."
Despite the conspicuous absence of promotion by local government, moves are underway to embellish Ubrique's reputation on the international stage. Empiel is in the final stages of securing recognition as part of the EU's new non-agricultural denomination of origin classification. "This will see Ubrique recognised alongside Burano glass producers from Venice and the tweed of Donegal," says Gutiérrez. "Luxury brands have returned because nowhere else works like they do here. Each artisan's commitment to perfection has been honed over a lifetime."
Building momentum
Movex is a hi-tech centre for innovation and training boasting cutting-edge equipment. Found in the town's adjoining industrial park, it is surrounded by warehouses and factories that have joint access to the facilities equipment and technicians. One of them is Pielfort, a 45-year-old production house modernised by the founder's two sons, securing a laudable merchandise contract with Marvel Studios in the process. "In Ubrique you have everything you need to start a new leatherware brand," says co-owner José David Romero.