Report / France
Good as new
While many French companies have sought cheaper manufacturing options abroad, a few ambitious heritage brands have revived their fortunes by staying faithful to their roots.
At a hotel in Paris's 1st arrondissement, Frédéric Torloting and Jacques Bungert are busy plotting the revival of a fallen French fashion brand. For the first time in more than 13 years the Courrèges label adorned a troupe of slender models wending their way down a catwalk; it all took place at the womenswear label's inaugural show.
The pair took over the respected but long-unloved brand four years ago. The sporty 40-somethings have been best friends since childhood and in the past have worked variously as producers and as ad execs in the advertising firm Young & Rubicam.
Courrèges was originally founded in 1961 by André and Coqueline Courrèges but suffered a downturn in fortunes in the 1980s when André fell ill. Although it was initially sold to the Japanese group Itokin, the couple were dissatisfied with how the brand was managed and bought their business back in 1994. Coqueline dedicated herself to cleaning up its image and got their accounts in order before selecting a more suitable buyer for her beloved company.
Coqueline received a number of offers from abroad, in particular from China and Japan, but she resisted. The company she created with her husband was dear to her and Torloting and Bungert were the only two she trusted. Her ultimatum: either they bought the company or she'd shutter it completely. "We didn't really expect this but it came at the right moment," says Torloting.
Financially it wasn't easy but the duo were honoured and made the purchase. They then spent the next three years learning how tough it can be to turn around a troubled fashion brand.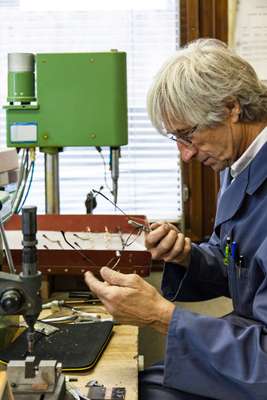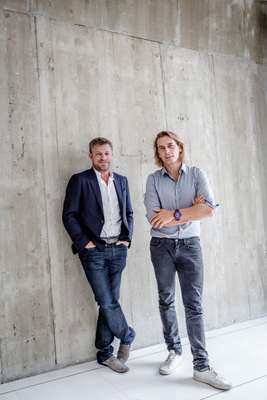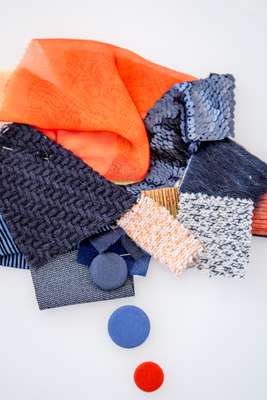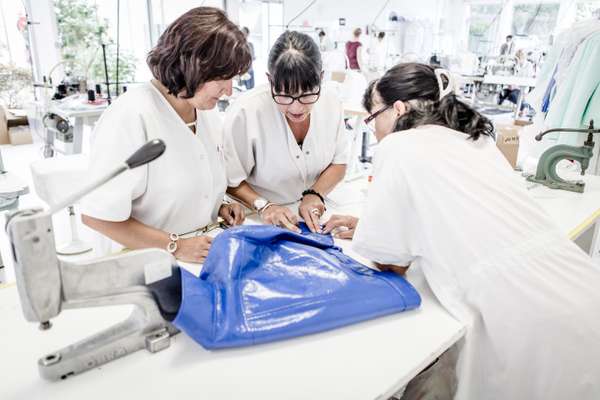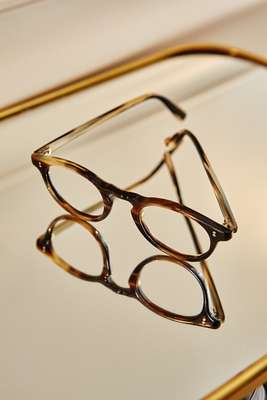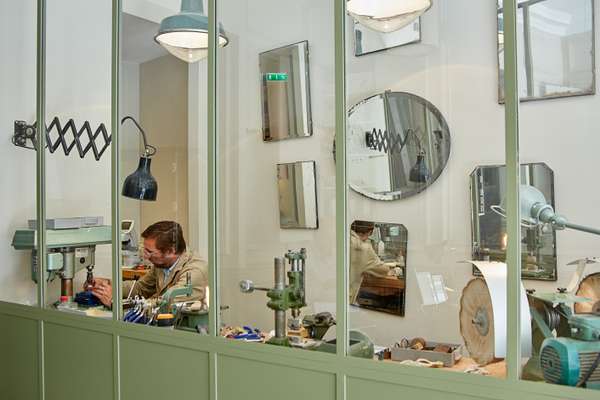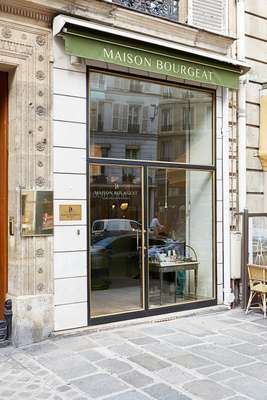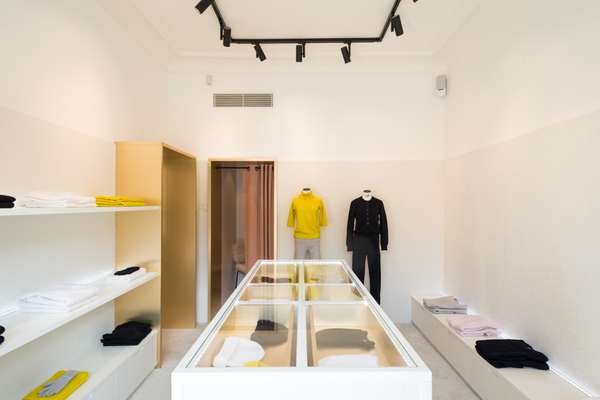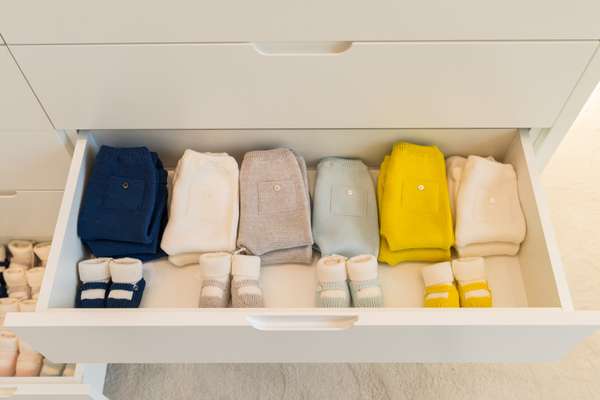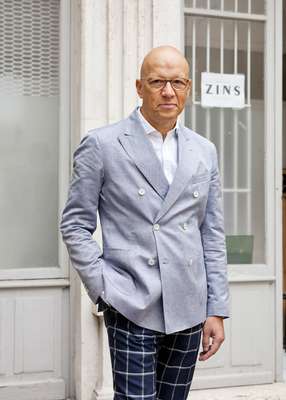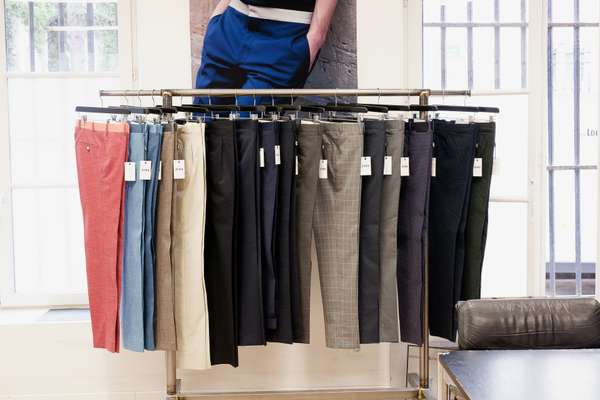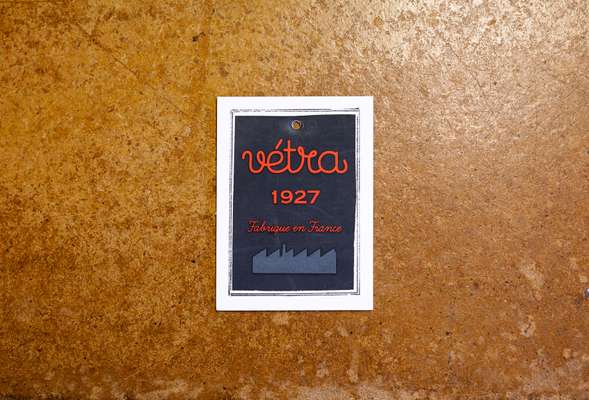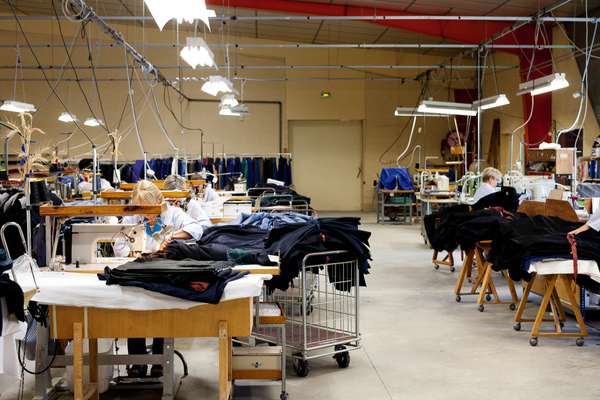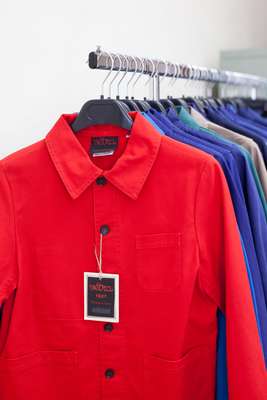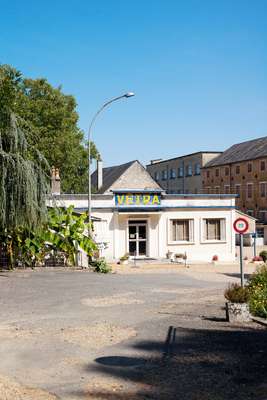 "When a company hasn't worked in 20 years, 80 per cent of people are on the verge of retirement, there are no more tools and there are leaks everywhere," says Bungert. Some €4m was invested into renovating the headquarters and factory in Pau, southern France. Today the number of employees has risen fivefold from 10 to 50. Optimistic acquisitions include the recruitment of Sébastien Meyer and Arnaud Vaillant, whose brand Coperni has given the two young designers opportunities beyond their years.
A new shop on Paris's Faubourg Saint-Honoré – not far from Courrèges's hotel headquaters – is the first sign of another brand re-emerging from obscurity and making things in its native France. Eyewear manufacturer Maison Bourgeat's factory is located in Morez – the country's traditional capital for glasses in eastern France – and is just one of a new crop of companies finding reasons to keep its manufacturing in the town.
Pierre Hibon joined Maison Bourgeat in 1975 and purchased the company in 1986; he then handed it on to entrepreneur Antoine Weil and optician Guillaume Clerc in 2014. The region of Jura once produced 10 million pairs of glasses a year but today seems desolate. Weil and Clerc recently relaunched their eyewear range, which is custom-made with organic materials, with the hope that sticking to tradition would help differentiate their brand. "People are looking for a human touch and are attached to the service that they receive," says Hibon. "Today everything is standardised and made in such great quantities. Producing a pair of glasses from A to Z has become extremely rare."
In just four months Maison Bourgeat has achieved a turnover of €250,000 and expects the number to rise to €600,000 before the end of the year. After reopening the factory Hibon postponed his retirement, staying on to train the workers and restart the machines that have remained unchanged since 1827.
Textiles too are proving an alluring investment for those championing French manufacturing. Charlotte de Fayet was a marketing manager at L'Oréal and Danone before she decided to swap careers. The mother of two was buying a gift for her newborn at Molli when she left with the keys to the company. The much-loved childrenswear brand launched in Switzerland at the end of the 19th century before passing into the hands of a French entrepreneur.
"When I was talking to the sales-assistant I could see that the company was struggling," says De Fayet. "I went for a coffee with the owner and the negotiations began. It was an unexpected bargain. I took only the brand, leaving the sellers, company shares and stocks. Molli hadn't died completely but it was a waning flower.
"My idea is to reawaken Molli's most beautiful items by emphasising the softness of its garments and the iconic moss stitch that is knitted with double-needle bars to produce its unique texture. And that's not to mention the irresistible powdery colours." On top of the baby range, which is available at the brand's new shop on the Boulevard Saint-Germain in Paris, there is a new womenswear line that is modelled on the luxury feel and clean lines of the infant collection.
Similarly, in the menswear industry, MONOCLE met a pantalonnier (trouser-maker) that is receiving a timely update. Frank Zins is the son of Bernard Zins, who developed a new manufacturing technique for making trousers with an adjustable waistband in 1959. In 1967 he founded manufacturer Bernard Zins in Lens, which specialises in high-end trousers for men. The firm combines innovation with quality in its experimental linings, zips, pockets, pleats, loops and invisible seams. Today it remains in the family because Frank continued to propagate the art of trouser-making, keeping an eye on trends and sticking to the strict rules of tailoring set down by his father.
A little way away, family firm Vétra can be found in the town of Le Lude in the Le Mans region. Head of the company Patrick Beerens, his wife Brigitte and their sons Richard and Edouard are lunching together. Patrick's 90-year-old father Claude begins each day by greeting the workers clocking into the studio at the back of their house. Despite economic peaks and troughs, Vétra remains an independent business. Since 1927 it has been producing workwear; vétra is a portmanteau of vêtement (clothing) and travail (work). From the start of the 19th century the names of brands that produce workwear have often been written in red, an insignia that the firm continues to use. Patrick's grandfather, also called Edouard, received a factory as a wedding gift from his mother. In those days your choice of workwear was the key signifier of who you were and Vétra quickly became a favourite in the field.
"We made military outfits as well as clothing for butchers and pastry-makers," says Patrick. Until the 1980s the manufacture of clothing was an industrial affair. Competition was fierce throughout France and only the companies with nous and know-how survived. It's a trait that continues to serve Vétra well. "We have known glory and we have known times of difficulty that forced us to go back to the drawing board."