Report / Mexico City
Grand ambition
It's a tough job: tackling crime, pollution and a sprawling population. But Mexico City's enterprising mayor is not only addressing that but also preparing for his next challenge: becoming a potential presidential candidate.
Mexico City is crammed with contradictions. From its high-rise flirtation with US-style construction in business district Santa Fe to its impoverished eastern flanks, it's hard to pigeonhole the Mexican capital. Flat as a pancake, it stretches for kilometre upon kilometre, segueing without pause into the State of Mexico and only finally admitting defeat when it reaches the mountains. Nearly nine million people live here, or about 20 million if the population living on its fringes is included. Bringing such a vibrant and chaotic metropolis under control has to be one of the most challenging city hall jobs in the world.
Silver-haired mayor Miguel Ángel Mancera is sitting in a meeting room in his office's colonial building that overlooks Mexico City's gargantuan main square: the Zócalo. A free concert outside is making the glass of the shuttered windows shudder with the music's heavy bassline. "The truth is you're never happy with approval ratings," the 49-year-old says. "I've had to deal with a very difficult period."
Mancera won 63 per cent of the vote when he ran for office in 2012. Elected on a leftist ticket – a coalition that included the Citizens' Movement and the Party of the Democratic Revolution (PRD) – he billed himself as a man of the people with the slogan "Deciding Together". He had the credentials: the city's attorney-general under previous mayor Marcelo Ebrard, he used his position as a lawyer – as opposed to a career politician – to his advantage.
But his approval ratings have slumped since then. A recent poll put his support at just 37 per cent and following June's mid-term election, which saw the PRD lose its majority in the local assembly, he reshuffled his cabinet members to ensure that a "fluid dialogue" reflects the city's new political make-up.
Mancera is not the first mayor of Mexico City to find the job difficult. Even Ebrard, his once-popular predecessor, left office with his reputation in tatters following a convoluted fiasco concerning the city's newest metro line.
Yet writing off Mancera would be premature according to Bernardo Baranda, director of transport-focused NGO ITDP México. "I think that the best is yet to come," he says from the organisation's headquarters in the Condesa neighbourhood. "The first few years of a term are about setting out plans and the next three years should see more happening on the ground."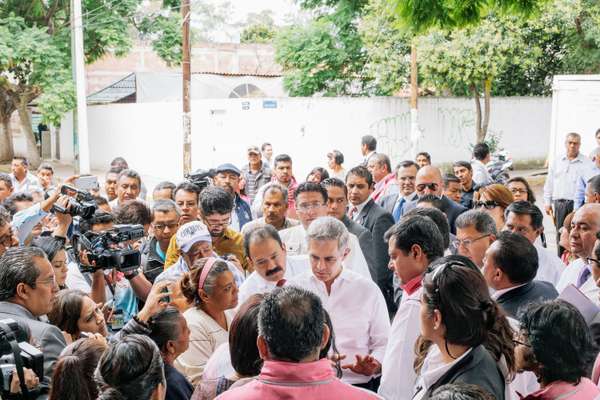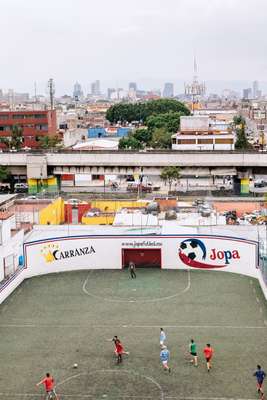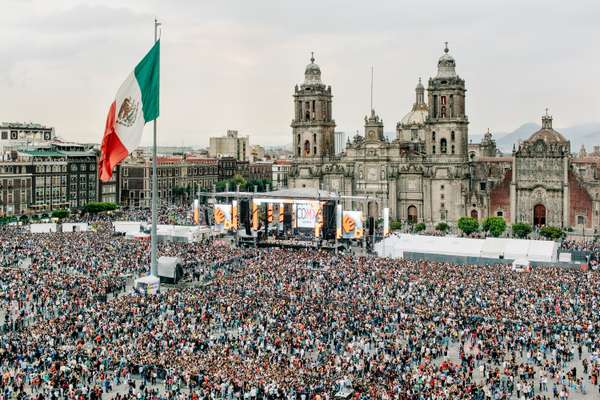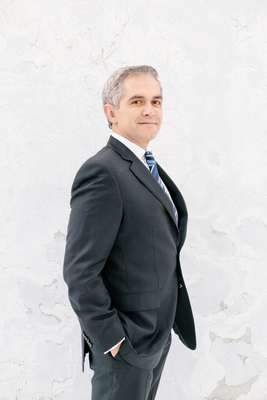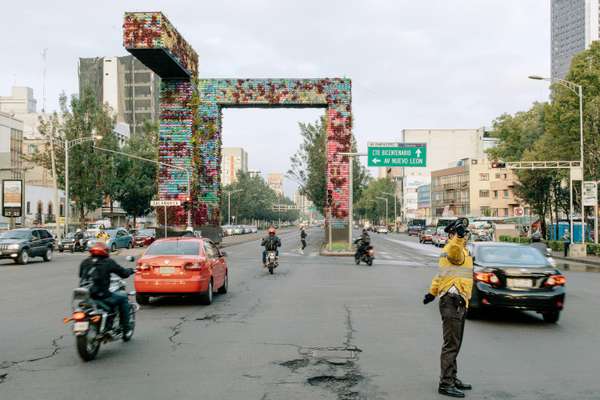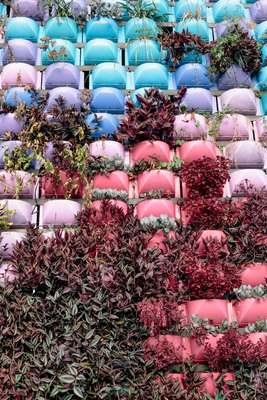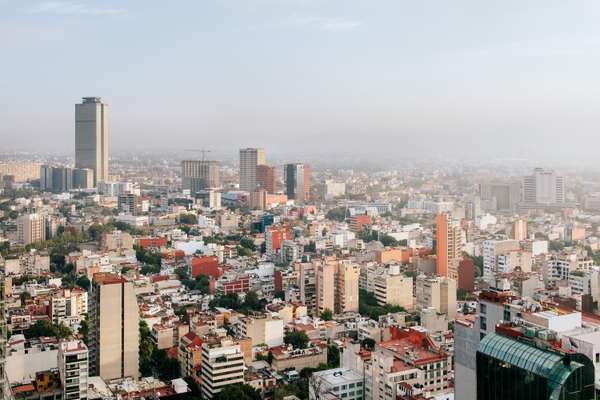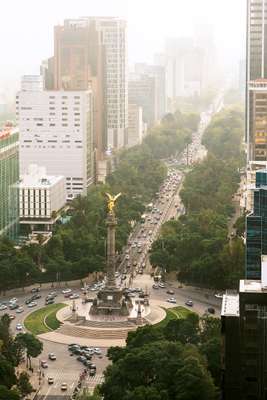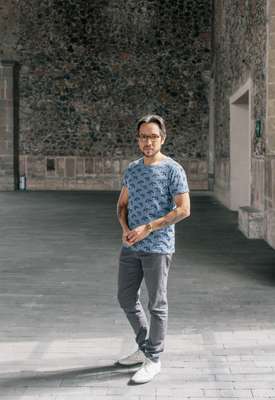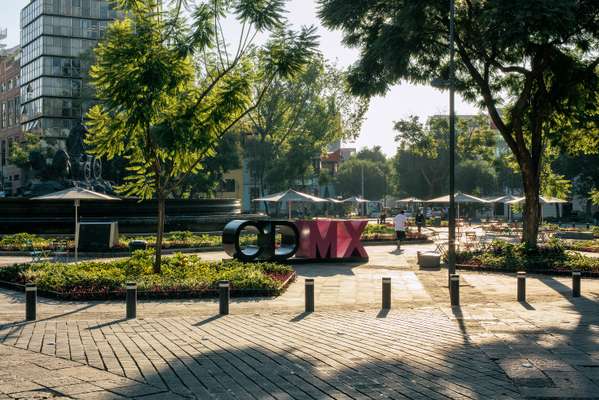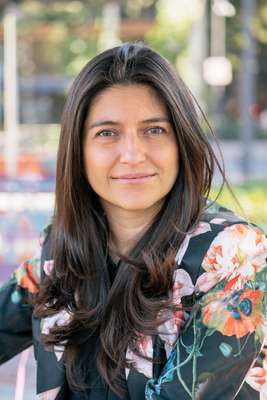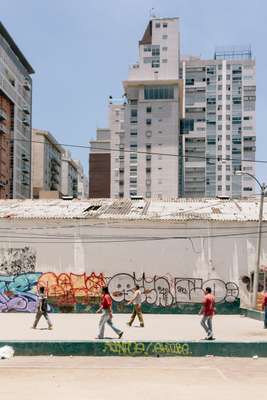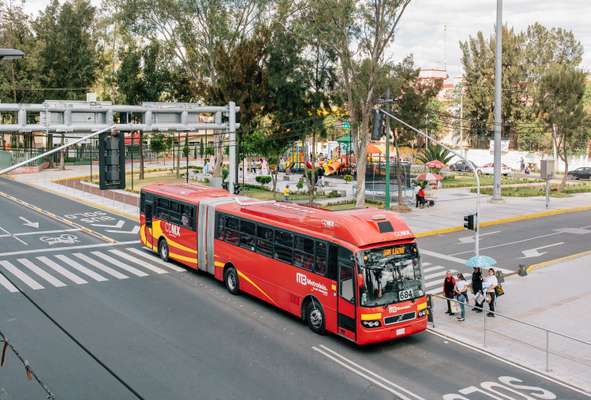 Baranda points out that the city's "huge problems" won't be easy to overcome and certainly not in one six-year term. Yet wander around the neighbourhoods of Condesa, Roma or Polanco and you won't immediately grasp what the major challenges are. Leafy streets are traffic-free; joggers and dog-walkers fill the parks and creative types scoot past on bikes from the city's share scheme Ecobici. Head out of these privileged areas though and reality bites. Traffic jams paralyse the city for much of the day, while green space is lacking in the humbler parts of the metropolis.
Solving Mexico City's urban-planning and transport problems has become the mayor's most important challenge. "We need a better public-transport system," says Mancera. He cites the fact that fleets of obsolete and polluting buses have to be removed from the streets. The plan is to replace them with the city's Metrobús, a rapid-transit system rolled out under mayor Andrés Manuel López Obrador in 2005. The Metrobús is a major success story and proof that an ambitious mayor can make a difference. The project is now attracting attention from city leaders around the world; a delegation from India is due to visit before the end of the year.
Mancera is also installing more parking meters in an effort to make it more expensive for people to use their cars, although ITDP's Baranda thinks the local government needs to be "more aggressive because the car is so embedded in the culture here".
Mancera's development of calles completas – Metrobús lines that include green space, pedestrian walkways and cycle lanes – is part of a concerted effort to back the idea of "mobility". Indeed, the mayor's introduction of a new mobility law last year is one of the highlights of his administration; a broad plan includes expanding public transport, giving more communal space to pedestrians and further restricting private vehicles. Even those who are normally critical of Mancera, such as political scientist and Iberoamerican University professor Genaro Lozano, applaud the move. Lozano, while cautious, thinks the legislation, alongside new cabinet appointments of feminist Patricia Mercado as government secretary and Laura Ballesteros, who is in charge of mobility, represents "a good sign" for the future.
While urban planning and pollution remain pressing concerns, Mancera also has bigger fish to fry. The mayor has made no secret of his political ambition, publicly stating that he would like to run for president in 2018. Finishing his mayoral office in a strong position, though, is paramount. Part of this presidential posturing includes getting tough on crime. With the murder of 43 students in Iguala last year still fresh in Mexican minds and the recent killing of photojournalist Rubén Espinosa in Mexico City continuing to put pressure on Mancera's record, it's impossible to avoid. Mancera talks about installing thousands more cameras and creating a network with businesses that already have CCTV so that Mexico City's all-seeing eye – the C4 monitoring centre – can improve its efficiency.
But another of Mancera's policies in tackling crime has a strong crossover with urban-planning. "An important part of our strategy is the recuperation of public spaces," he says. Part of this plan is the creation of parques de bolsillo (literally "pocket parks") that include plants, tables, chairs and outdoor gyms. It's a similar scheme to the one pioneered in New York under mayor Michael Bloomberg.
Dhyana Quintanar is the general co-ordinator for the city's Public Space Authority. She meets us by the Cibeles Fountain in Roma, in a square with tables, chairs and free wi-fi. For her, public space serves multiple purposes. "We understand the influence that these spaces have on development, on attracting investment, on creating safe and healthy lifestyles," she says.
Quintanar points out that a concept such as Cibeles can't work everywhere and that it's important to "get out of the bubble" of the wealthier areas. An example she gives is the construction of a new linear park in the poorer eastern part of town, La Viga, that will include a waterside promenade, skate park and outdoor furniture, slated for completion by July next year.
Yet with Mexico City's needs spanning everything from housing to a new viable water source, the challenges for any mayor remain vast. Some of Mancera's detractors argue the need to focus on other policy areas. Others say that his most successful projects are either copied from other cities or inherited from previous administrations, an accusation Quintanar doesn't believe has any substance, calling it "a duty of any city" to continue and expand ideas that work.
Despite undeniable efforts to develop infrastructure, expand transport links and create parks, one major stumbling block remains: the question of what actually comprises Mexico City. Distrito Federal, Mexico's capital, flows straight into areas such as Tlalnepantla and Ecatepec that, although part of the urban sprawl, fall under the administration of the State of Mexico. For Salvador Medina, an economist specialising in urbanism, more needs to be done to integrate these two entities and their separate bureaucracies. He says that "only a fraction of the city" is represented by city hall. "Metrobús only goes as far as the border, for example," he says."Then you have to get a Mexibús that uses a different card."
Mancera hopes his own journey doesn't stop at the border. With 2018 firmly on the horizon, some have accused him of moving towards the middle ground and being too close to Mexico's centrist president Enrique Peña Nieto. "Mancera is trying to show himself as a moderate and make himself look presidential," says political scientist Lozano. "The mayor's office has stopped being a voice to criticise the sitting president."
Still, with Mancera allowing a referendum at the end of October on whether a new raised park, the Chapultepec Cultural Corridor, should be built, the leader has been showing signs of moving back towards his campaign slogan of "Deciding Together". What the electorate decides about him, though, remains to be seen.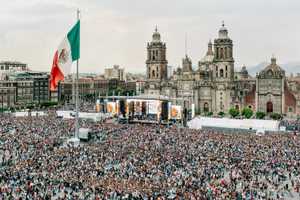 Mexico's capital may be referred to as Mexico City in English but in Spanish the name is Distrito Federal, or Federal District: a city that doesn't belong to any of the country's 31 states and has a similar status to Washington in the US. A change, however, may be in the offing.
In April, after three years of discussion, the Senate approved by 88 votes to 27 a name-change to "Mexico City". It will also see the capital handed more autonomy than ever through its own constitution. The move is supported by mayor Miguel Ángel Mancera but the Chamber of Deputies has proved more wary, sending the law for review. Confusingly, the mayor's office already uses the logo CDMX (Ciudad de México) for branding purposes.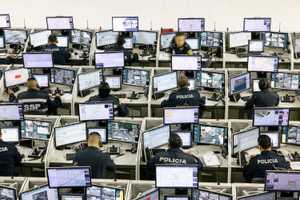 There is much debate about Mexico City's urban future and the trend towards US-style high-rises in areas such as Santa Fe, Nuevo Polanco and Zona Rosa. The discussion centres on whether to expand horizontally or vertically. For Gene Towle, who works at property consultancy Softec, four million homes will need to be built over the next 30 years. "The question is, what's the model?" he says, adding that there needs to be a "hybrid" of vertical and horizontal construction, with land opened up to create a variety of supply. Luis Macias, another consultant, says that "we should be working with what we have". Pointing to the derelict art deco Frontón México edifice near his office, he says there are "tonnes" of empty buildings and lots in Mexico City.