Report / Skanderborg
High fidelity
For professionals and high-end consumers, pure sound has always meant Danish equipment, and one company in particular.
"If you listen to music on your phone you can only hear 10 per cent of what was recorded. Now imagine a photograph on the wall and remove 90 per cent of its pixels. How much can you recognise?" The question is posed by Mads Aagaard Jensen, pointing at a picture in Dynaudio's Skanderborg factory. Here in verdant East Jutland, the Danish brand has been making its legendary loudspeakers since 1977. Within its halls 300 engineers, skilled workers and furniture-grade cabinet-makers labour alongside hi-tech robots to produce and assemble each part of the high-end speaker systems that Dynaudio has become known for around the globe.
The list of businesses that rely on Dynaudio's technology is long: it includes London's Air Studios, the BBC and Danish Broadcasting Corporation, not to mention Volkswagen. For the German car giant, which has recently made headlines for its diesel dupe, Dynaudio makes 40,000 finely tuned speakers a week. All around the workshop, metal shelves are lined with tweeters, mid-range drivers and woofers of all sizes, waiting to be packaged and shipped off as far as Germany, the US and China. Before any of its speakers get boxed up and stored in the palatial warehouse, each one goes through at least 80 quality checks.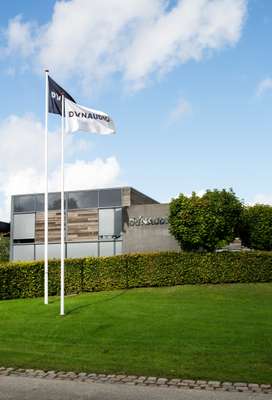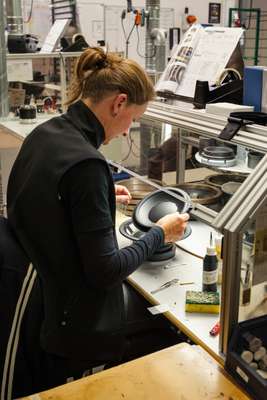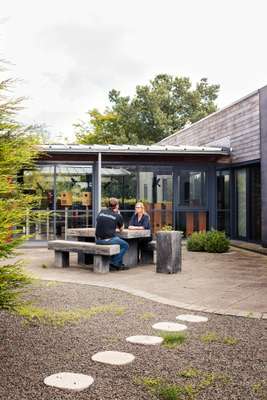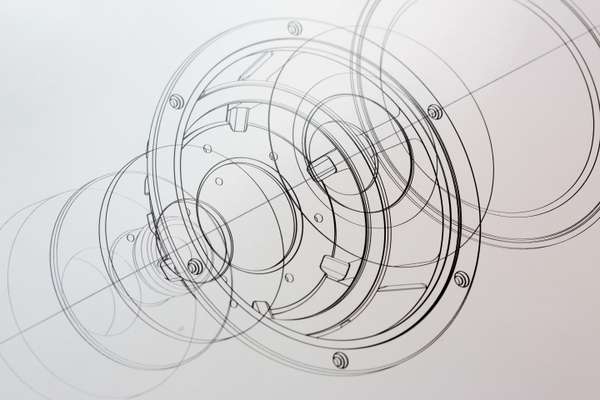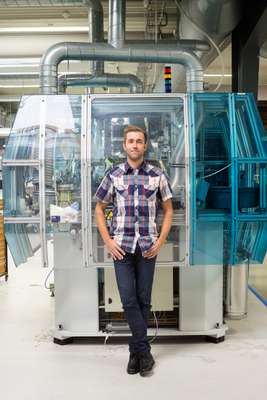 While Dynaudio's values never budged, those around it did. Over the past 15 years, music has been compressed to such an extent that many people don't even know what they're missing. Fortunately, there's recently been a significant change. "People are looking for quality sound again," says Lars Prisak, CEO of Dynaudio. "And Denmark's big on sound."
In fact it's possible that without the Danes, loudspeakers wouldn't even exist; it was Hans Christian Ørsted who discovered the properties of electromagnetism in 1820 and Peter L Jensen who designed the first loudspeaker about a century later. "This is where it all started," says Prisak, noting that Dynaudio is one of the last loudspeaker companies in the region and surely one of the rare few around the world that owns the whole supply chain.
But Dynaudio is not a company to rest on its laurels. At a time when quality loudspeakers are enjoying a revival and advanced technology is opening new frontiers, it's busy expanding and innovating. "We are in the process of reinventing the company; we're moving more towards active and digital speakers," says chief technology officer Jan Abildgaard Pedersen. He adds that he's growing the research and development team to 50 people by next year, just in time for the completion of Dynaudio's new three-storey research building, which will include one of the world's largest loudspeaker-measurement rooms. "At Bang & Olufsen [where he previously worked] industrial design was king. Here at Dynaudio, sound is king and for a sound engineer, that's paradise."
In Dynaudio's listening room, the man-sized Evidence Master loudspeakers have been switched on and the room is filled with sound. "If you close your eyes you'll think you're in front of a live stage," says Prisak. "You can picture the guitarist over there, the drummer in the back and the singer at the front of the stage." It's true. Listening to music on high-end speakers (these are worth €100,000) is like being at a private concert. They even make Lynyrd Skynyrd's Sweet Home Alabama sound refined. "Music is emotion; it can evoke a myriad of feelings in people and a quality speaker can do the same," says the company's co-founder and chairman Wilfried Ehrenholz.
Before the last notes of the chorus fade, Prisak adds, "With big speakers you hear things you've never heard before." But it's not only the size that matters. What sets Dynaudio apart is its dedication to perfection. If a speaker doesn't pass one of dozens of tests, it gets thrown out and the whole process begins again. Just like the artists at Air Studios, Dynaudio is intent on creating a masterpiece of sound. And that's an art that will never die.
How they work
Loudspeakers are designed to turn electrical energy into sound pressure. This happens when an electric current is transmitted through the voice coil of the tweeter (speaker), which reacts to the permanent magnet, causing movement of the diaphragm that accelerates particles in the air and creates sound waves. The more electrical energy a speaker can transmit without distorting or compressing the music, the better. Dynaudio's first chief tester Erik Nielsen's demand is that a dome tweeter needs to withstand 1,000 watts without compressing the music. Clear now?