Report / Immensee
High light
EU law has cast a pall over incandescent-bulb company Righi Licht but its spirit and skill shines on.
"I have an interest in things that are special," says Hans Borner, owner of Righi Licht, Switzerland's only incandescent-lightbulb company. Borner encountered the firm in 1996 when it was manufacturing under the name of Luxram. As a small-business consultant he was tasked with closing the then failing business down. He was fascinated by the technique and decided to rebuild the firm instead.
Founded in 1906 as Rigi, the company went through several incarnations before becoming Righi Licht under the leadership of Borner. Today it makes over one million incandescent bulbs each year in several varieties: from the once ubiquitous P64 Deluxe, with its soft warm glow, to complex technical signal lamps used by Swiss Federal Railways. The factory sits in an unassuming business park with only a few other businesses (and cows) for neighbours. The surrounding vistas are stereotypically Swiss: green meadows flanked by mountains and lakes.
Borner's fascination with the intricate technique of manufacturing bulbs is apparent. He shows us how a worker deftly weaves a hair-fine wire of coiled tungsten filament through several small hooks. "To bring up this spiral correctly is an art form," he says, smiling broadly.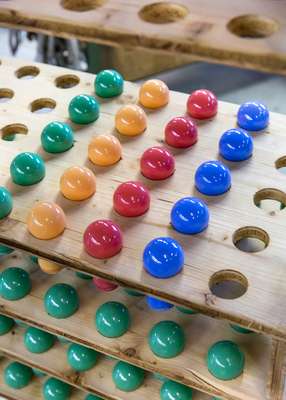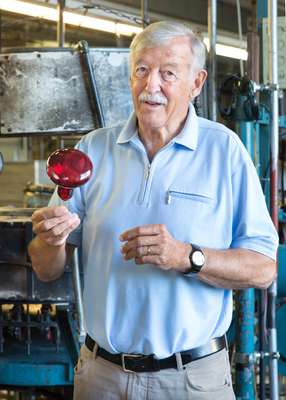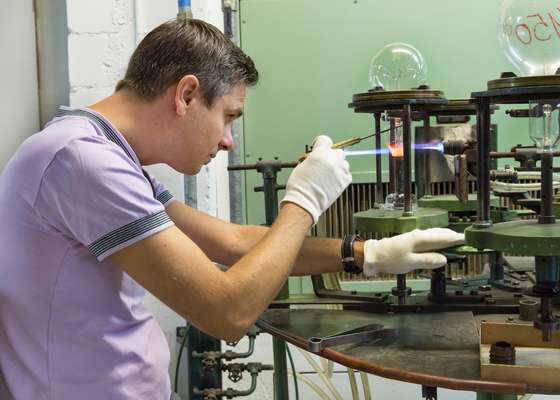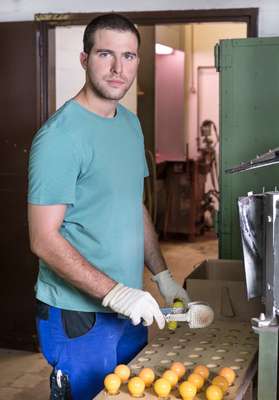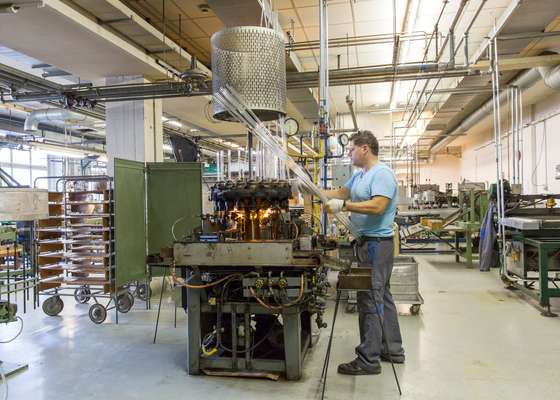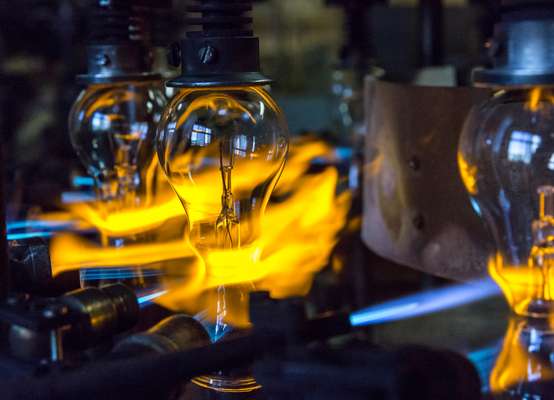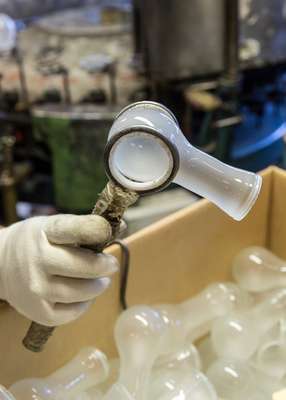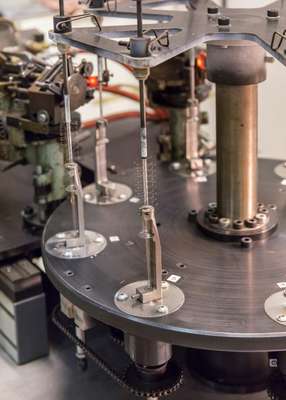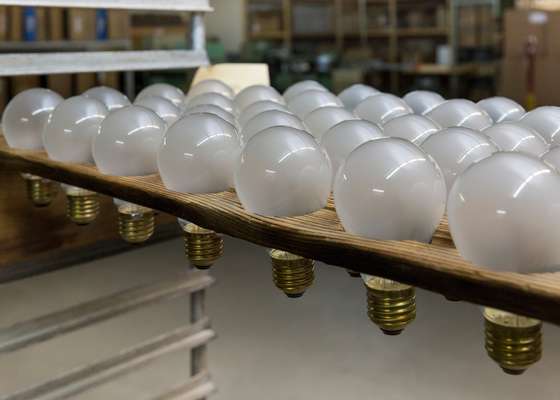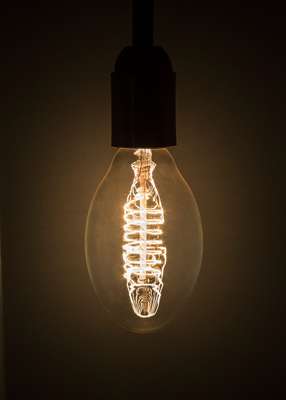 In the busier of two larger rooms, Swiss radio competes with the gentle hum of petrol-blue machinery as it carries the bulbs around a carousel, heating them gradually to 700c. The bulbs rattle through the machine as it removes any air from inside the glass before sealing in the stem and filament. At a nearby station the casing and contact points are added before the finished bulb is tested and checked by eye for defects.
The family-owned business has just 22 employees. In 2009, EU regulation number 244/2009 was introduced, prohibiting the sale of incandescent bulbs for household use. "That brought us from 50 people down to 30," says Borner as he shows off Righi Licht's main products burning brightly against their dark display unit. "We are now the only producer in Europe making lamps like this."
Although Switzerland is outside the EU it adopted many of the same regulations. There are, however, exceptions for certain technical and decorative applications. Borner is certain that manufacturing in Switzerland helped them stay afloat, even if the uncapping of the Swiss franc has created a new set of export problems. "All the businesses in Germany are closed. We feel freer here and able to survive without the EU."
When their European competitors closed, Borner salvaged their machinery for parts. His resourcefulness, a full-time mechanic and relatively small CHF50,000 (€46,000) investment meant he could maintain his original equipment, most of which is no longer produced, without facing reproduction costs several times higher courtesy of modern manufacturers. Borner is planning to open a museum alongside the factory to engage the public with its products and showcase its historic machines, traditional methods and the level of handcraft that goes into each bulb.
While the heritage of Righi Licht is rooted in the past, the company is focusing on the future by implementing a new strategy that complements its reduced size. "We are now an atelier, not a factory," says Borner. "We do a few things very well." To stay profitable they need to sell their products at a higher price; the P64 retails at CHF16 (€14.50) per bulb, excluding sales taxes. "It takes a lot of work, a lot of understanding and money to manufacture our lamps," says Borner.
"We have to be efficient and sell our products at a fair price. No discounts." He refers to this as "Swissness": understanding the value of a quality product and delivering it on time, to specification and for an appropriate price. Being a small atelier affords them a greater degree of flexibility; bespoke products can be ordered in runs as small as 10 units. "We can adapt," says Christina Taiana-Borner, Borner's daughter who recently became head of the four-strong board running the day-to-day business.
In a world illuminated by the cold, harsh light of LEDs and the disruptive blue glow of electronic devices, we hope she is right.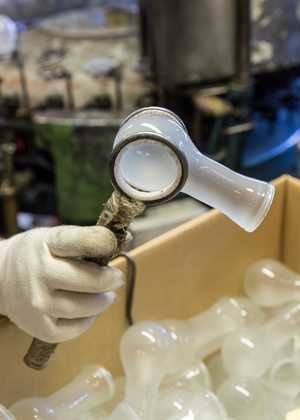 Loyal customer
One of Righi Licht's most important customers is the Swiss Federal Railways (SBB). The company makes a clever bulb for use in SBB's signal lamps. These bulbs send out an advance-warning signal instead of stopping abruptly, with a second filament emitting a lower light when the bulb is reaching the end of its life. This way, SBB technicians have time to change lamps before they stop working.
SBB is one of Righi's biggest supporters and, says Borner, would have to invest significant funds to replace signalling systems should the company not be able to supply its bulbs.