Report / Ljubljana
Hive minds
On the 60th anniversary of Ljubljana's revered Biennial of Graphic Arts, Monocle meets the Slovenian designers worth watching.
Ljubljana's Biennial of Graphic Arts illuminates the Slovenian capital for three months. The 60th anniversary edition spreads over 13 venues with more than 40 local and international contributors. A reboot with international curators in recent years has reinvigorated what is the world's oldest event of its kind. With 60 public events and posters at every turn, the biennial is inescapable.
When it started in 1955 the event was an expression of a socialist ideal: the democratisation of design. Reproducible prints were to make art accessible and eliminate elitism. But the disintegration of Yugoslavia in 1992, and changes in technology, have forced a rethink.
Nowhere is this more true than a tree-lined promenade in Tivoli Park. On the biennial's opening evening the elegant lights designed by Ljubljana's most influential architect, the late Joze Plecnik, flash and occasionally plunge the centre of the path into complete darkness. This is the offering of Asad Raza, who has cryptically called the display "There Is No East Or West". At least there is a constant glow at the edges of the promenade, lighting up Will Benedict's collection of 120 posters, before the visitor reaches the International Centre of Graphic Arts, which is illuminated with morphing projections of the 60th anniversary's logo that are designed by graphic designer Mina Fina.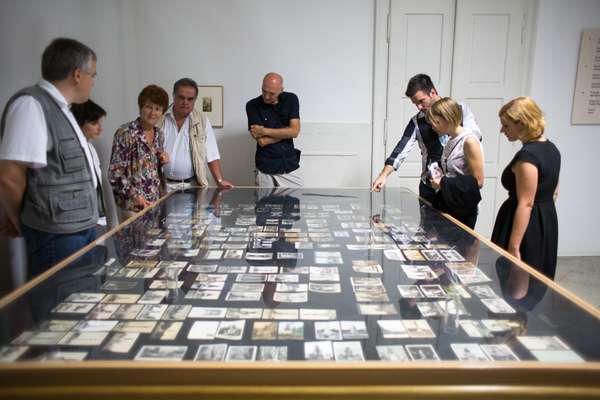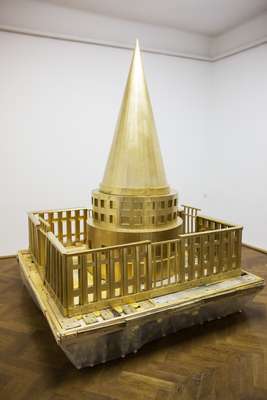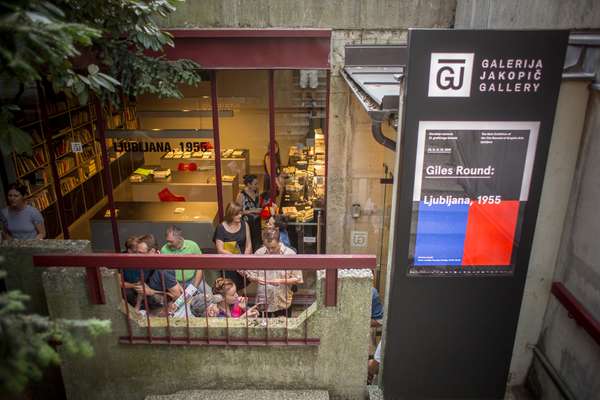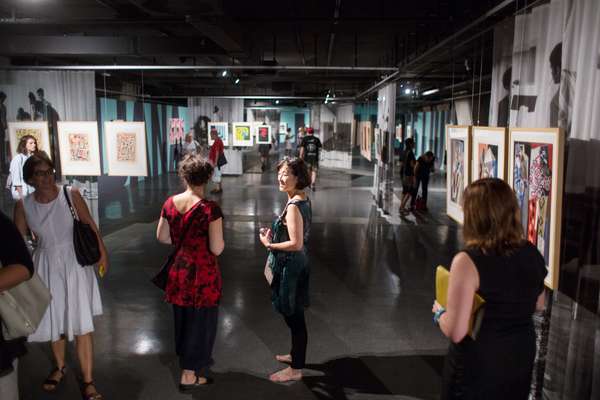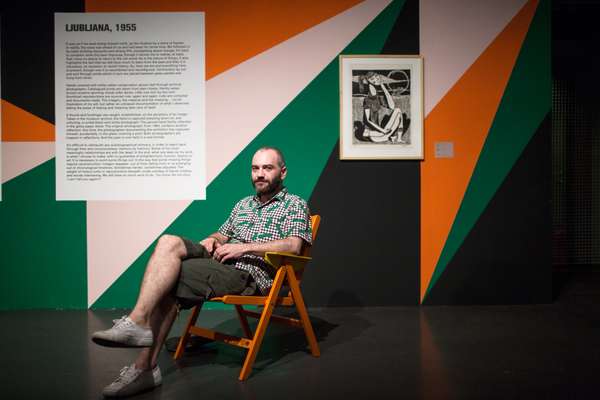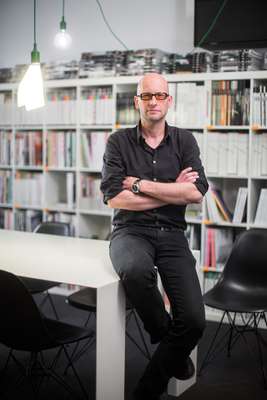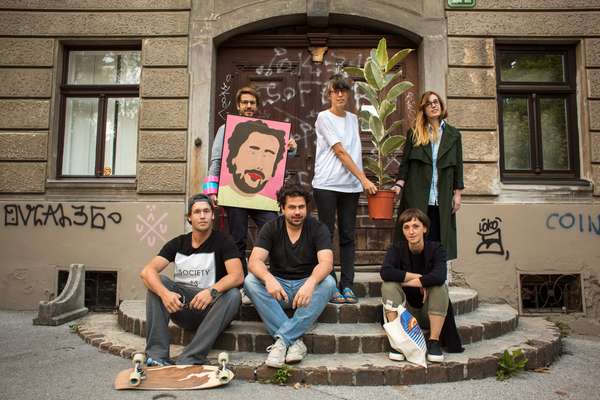 The works inside the centre also test the definition and boundaries of graphic art. The biennial's curator Nicola Lees, now of the Frieze Foundation and formerly of London's Serpentine Gallery, seems to enjoy the mischief involved in challenging preconceptions. "What is graphic art as a medium? There is still a large community that would like it to stick to the original rules set up in 1955," she says. "But the show reflects the conversations that have come from these questions."
Like many Slovenian participants, Fina works across a number of mediums. She embraces the debate about the nature of the event and the opportunity the biennial brings to mix commercial work with art. "It brings diversity to our community and an exchange of ideas," she says. "It's good that we don't have black-and-white definitions and can travel easily from one field to another."
The inventiveness of the Slovenian design scene is a virtue made from necessity. With just two million people, Slovenia is one of the EU's smallest member states, which means a diverse career portfolio is a matter of survival. So just as the biennial is liberating itself from the original limitations of graphic art, Ljubljana's thriving community of designers and architects have broken free of the preconceptions of previous generations. EU accession in 2004 followed Slovenia's independence in 1991, presenting a golden opportunity for young professionals to follow their own path as the new nation demanded fresh designs, buildings and ideas.
"We started from zero," says Vasa Perovic in the converted Yugoslav-era department store that houses Bevk Perovic Architects. "We were young and could have our own office without working for someone else for 15 years. The scene is vibrant with a large public interest; architectural criticism gets into newspapers."
Today Bevk Perovic's buildings can be seen across Ljubljana as well as in Brussels and Helsinki. Another practice, Dekleva-Gregoric, received critical acclaim for a cliff-top residence it designed in Maui. Partner Aljosa Dekleva says Ljubljana's biennials provide the inspiration and connections to help creatives punch above the city's weight – "a hub where you can see beyond your borders" – and that while younger designers might not benefit from the impetus of independence they have embraced concepts such as crowdfunding.
"The Slovenian national character is right for the Kickstarter agenda," he says. "You won't find big industries but you will find people with family businesses who are doing very well." Here, small is nimble. Dekleva suggests that an independent spirit sets Ljubljana's designers apart and Atelje Balant epitomises this. It occupies a small studio at the base of Ljubljana Castle with work including product and packaging design for national brewer Lasko and creating its own cosmetics range. "Design jobs are changing," says founder Boris Balant. "You have to develop all the time."
A late-afternoon visit to a design collective, Multipraktik, finds some of its young eight-member team editing a documentary while others are busy renovating its offices in a comely but crumbling old town building. Items connected to Multipraktik projects – everything from film-festival posters to skateboards – reveal a respect for the retro as well as a social-media savviness. But at the core of all its work is collaboration and freelance fellowship. "We want to involve young people, so they can get the spotlight," says co-founder Miha Brodaric.
With the emergence of such design-minded collectives and the artistic focus the biennial curates, the communal ideals of one-time Yugoslavia are enjoying something of a revival.