Recipe / Global
Home truths
Chef Anthony Rose is determined to deliver simple yet desirable dishes.
According to chef Anthony Rose (pictured), being expelled from Montréal's Concordia University in the late 1980s for cheating on a cartography exam was the best thing that could have happened to him. "I wasn't a very good student," he says as he settles into one of the dusky red booths of his newest restaurant, Swan by Rose and Sons, which opened in Toronto this summer.
Since graduating from the California Culinary Academy in San Francisco's Tenderloin district in the early 1990s, Rose has become one of Toronto's most lauded restaurateurs, known for taking over what he calls the "dying lights" of the city's dining scene and illuminating them anew. "It is in our heart and soul to go to these places that have been such a big part of our culture," he says. "So when the Swan came up for business, it really was a dream come true."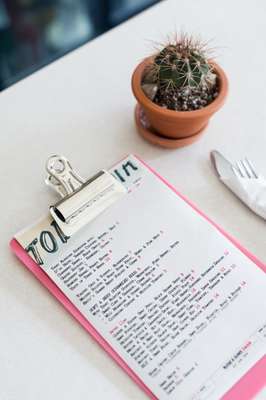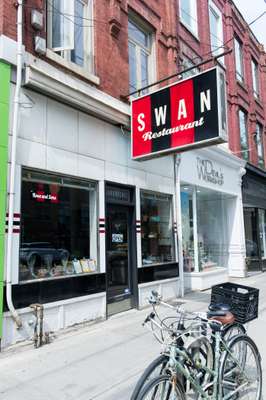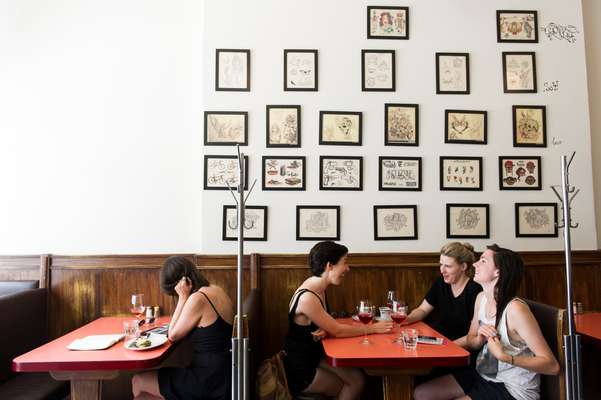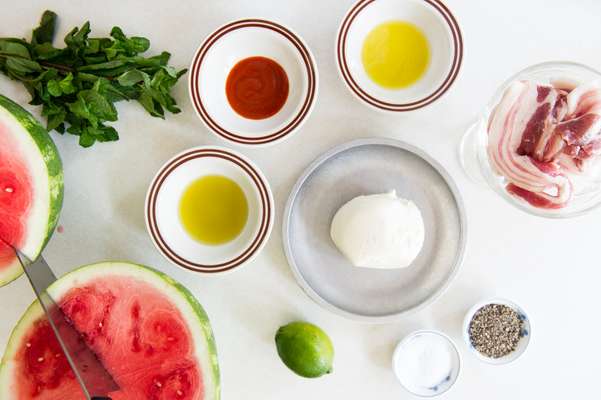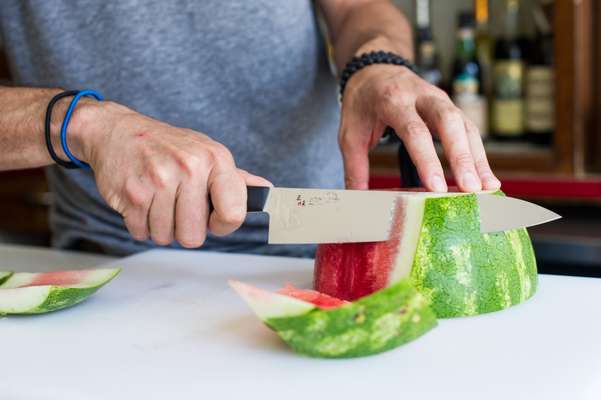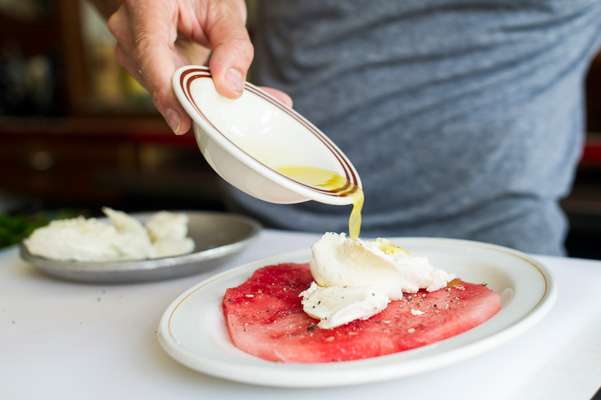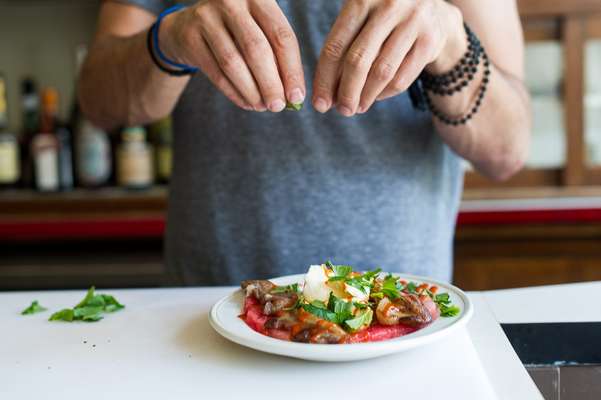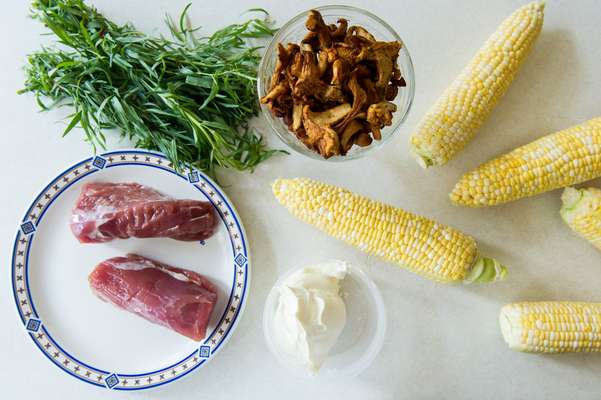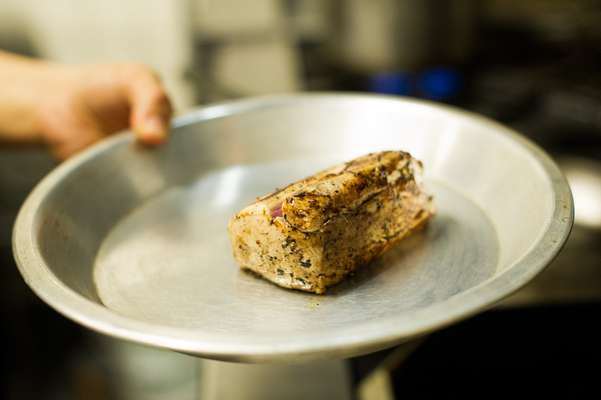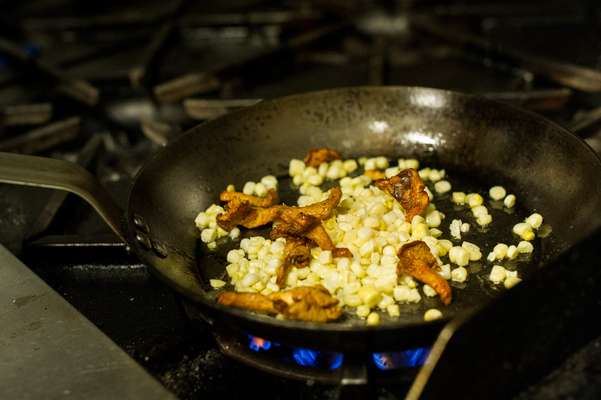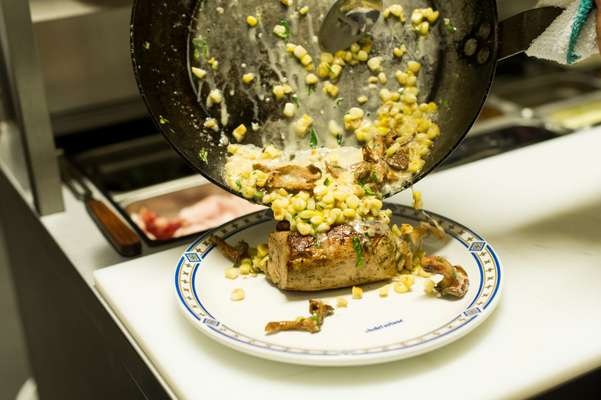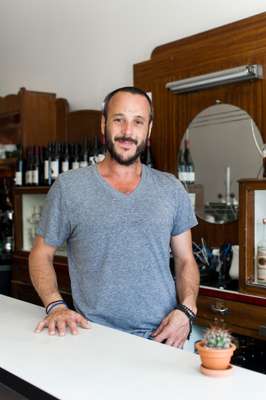 After 17 years as an institution the Swan closed in March this year, having fallen into financial difficulty. The outcry was palpable, especially from those who had spent hours enjoying a breakfast of its famed eggs benedict or a glass or two of Toronto's beloved brunch cocktail, the Caesar. Eggs benedict is still on the menu but is now served on homemade sourdough along with a choice of wild mushrooms – sourced from nearby woodland in Ontario – stewed peppers or cloth-bound cheddar.
The wood-framed booths were removed, cleaned and reupholstered before being returned to the Swan's long, dim dining room. A record player can be found sitting next to the kitchen and the shelves are heavy with records from Rose's own vinyl collection. "It still has that little bit of dankness to it, that feeling of being old school," he says with relish. "It's still very much a diner but just a little sexier than most."
Swan by Rose and Sons is the fourth in Anthony Rose and his business partner Robert Wilder's roster of restaurants and it takes a similarly thematic approach to its forebears. Rose's first restaurant, Rose and Sons, opened in 2012 and is housed on the premises of another popular former diner. The aim is to elevate the simple home-style food from the disappointing to the desirable. His subsequent restaurant, Big Crow, opened in 2013 and puts a spin on Canadian barbecue, while Fat Pasha opened a year later and serves the Jewish cookery that dominated Rose's childhood.
"At all the restaurants I really encourage the chefs to do what they want to do," says Rose, over the spatter of pork tenderloin being seared in the kitchen behind him by chef Sonia Marwick. "The way I see it with our restaurants [is that] we're not the cheapest, we're not the most expensive. But we offer very good, simple food and that really drives everything we do."
Rose's goal after graduating from cookery school was to open his first restaurant by the time he was 30. "But it didn't actually happen until I was 40," he says. "That's why I'm moving so fast now: I've just got so much in me that I've got to get out."
Watermelon and bacon with hot sauce
Serves 4
Ingredients
1 watermelon, peeled without rind or pith
500g thick-cut bacon
½ bunch of mint, torn
1 ball burrata or mozzarella
¼ lemon, juiced
¼ lime, juiced
Salt and pepper to taste
For hot sauce
2 jalapeños, sliced
1 clove garlic
6 cherries, pitted and stemmed
60ml cup olive oil
2 tbsps water
Salt and pepper to taste
The method
Cut watermelon into half-inch pieces and cover the base of a dinner plate. Season with salt and pepper, lemon and lime juices and set aside.

Cook bacon until crispy and then place on paper towel.

Tear burrata or mozzarella into big chunks, drizzle with olive oil then add both it and bacon to plate.

Shower plate with mint. Combine blended hot-sauce ingredients and drizzle over plate to taste. Serve.
---
Pork tenderloin, wild mushrooms with crème fraîche and tarragon
Serves 6
Ingredients
1kg pork tenderloin
3 heads of corn
225g wild chanterelle or morel mushrooms, cleaned
1 bunch tarragon, chopped
60ml cup crème fraîche
2 tbsps butter
3 tbsps white wine
3 tbsps olive oil
1 garlic clove
Salt and pepper to taste
The method
Sauté mushrooms in hot olive oil and then add diced garlic at last second. Season with salt and pepper and set aside.

Sear pork in olive oil until caramelised and serve medium.

Remove pork from pan and place on serving tray. Heat oil in same pan until it smokes then add corn.

Turn off heat and add mushrooms, crème fraîche, butter, white wine, tarragon, and salt and pepper to pan with corn. Pour over portioned pork and serve.