Top 25 / Global
House mates: Top 25
From tables to trays, cushions to chopping boards, Monocle presents a polished selection of new products you will be happy to share your home with.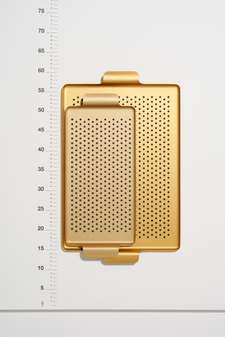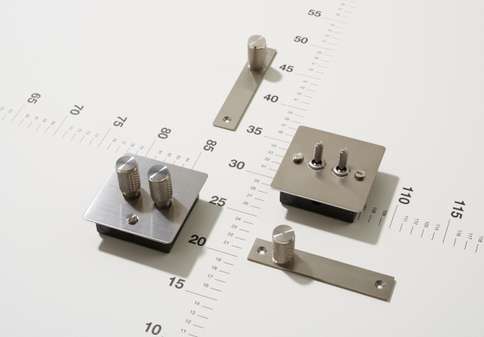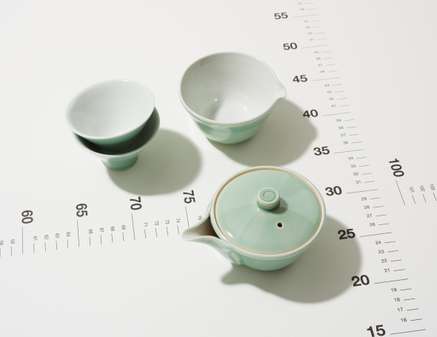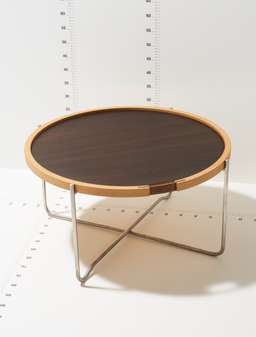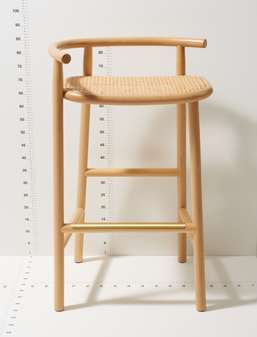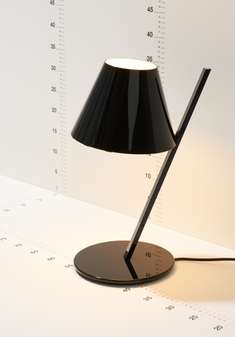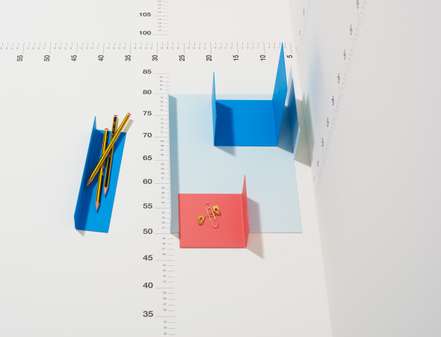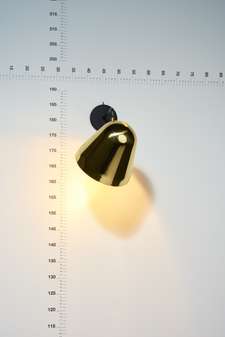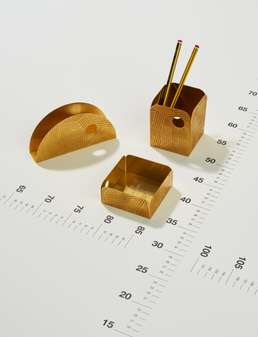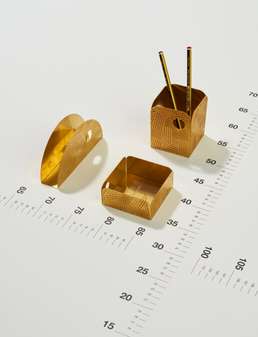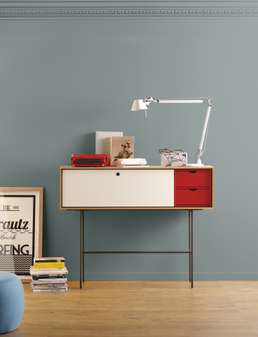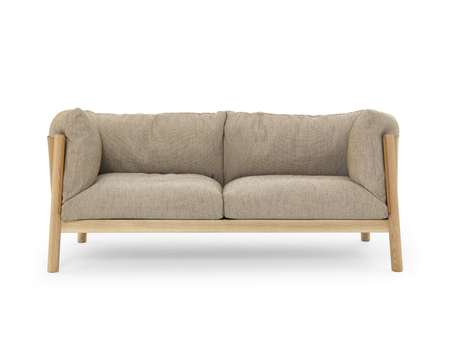 1.
Finn Juhl clock
Architectmade
The simple form of this winsome wooden clock comes courtesy of late Danish designer Finn Juhl. The original was made in the 1950s for the Trusteeship Council Chamber of the UN building in New York, where it still hangs. The Architectmade reissue is half the size of its forebear; it is now just over 30cm wide.
architectmade.com
---
French designer Patrick Norguet teamed up with Bergamo-based manufacturer Alias to create the Kayak collection. This soft chair is available in beech or oak and an upholstered version comes complete with Danish wool from Kvadrat in a number of hues.
alias.design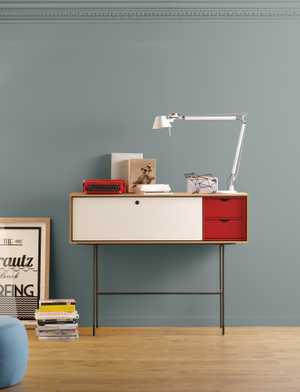 From sideboards to all-in-one television stands and storage, Basque Country-based Treku's Aura collection is clean and timeless. Angel Martí and Enrique Delamo from Valencia designed the furniture with a wide range of wood and lacquer options including dark oak, white lacquer and walnut. Flexible height and width options ensure the system will suit any room.
treku.es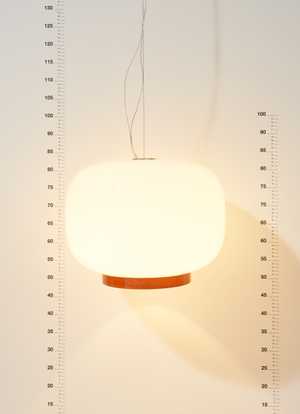 4.
Chouchin  Reverse lamp
Foscarini
First released in 2011, Ionna Vautrin's Chouchin lamps are modelled after Japanese paper lanterns. Rethinking the French designer's work, the Chouchin Reverse does away with coloured shades to allow its blown glass to shine unadorned.
foscarini.com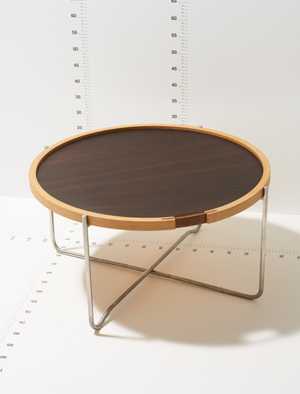 5.
Reversible tray and coffee table
Carl Hansen & Søn
Danish manufacturer Carl Hansen & Søn may be celebrating its centenary in 2018 but its output remains covetable and contemporary. Relaunched this year, the collapsible Hans J Wegner-designed coffee table separates from its stainless-steel base to become a reversible serving tray – one side in black laminate, the other in oak veneer.
carlhansen.com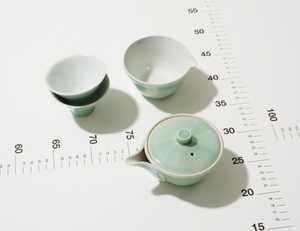 It may seem unusual to make pottery in Japan's renowned tea-producing region of Uji in Kyoto but, as a consequence, Asahiyaki knows a thing or two about preparing a beautiful teapot. The 15th-generation master Hosai Matsubayashi heads a team of six craftsmen and produces this set-for-two in support of the island nation's cherished tea-drinking culture.
asahiyaki.com
7.
Color Object desk trays
Antje Pesel
Antje Pesel opened her design studio in the German city of Halle two years ago and premiered her latest creation, a set of organisational desk trays and bookends called Color Object, at this year's SaloneSatellite in Milan.
The set of lacquered metal blocks can be combined and arranged in any number of ways and comes in a variety of shapes and sizes, and 10 colours. "I'm fascinated by the use of simple objects in daily life and design objects that investigate the interplay between colour, material and function," says Pesel.
antjepesel.de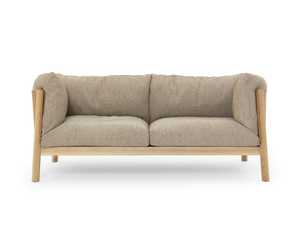 Named after a long-haired ox found on the Himalayan plains, this sofa by Udine-based design duo LucidiPevere brings Central Asian inspiration to DePadova's Italian craftsmanship. Covered with a cowhide lining, this upholstered sofa's plump, goose-down cushions come in grey, cream or red. The natural-ash piece of furniture is also available as a snug armchair and an ample three-seater (or more) version.
depadova.com
9.
Acrobat lamp Normann 
Copenhagen
French designer Marc Venot's oblong desk light can be adjusted or detached thanks to the magnet in its hefty base. As well as casting a sculptural silhouette, the lamp emanates a soft glow and is available in grey, black, sand or aubergine.
normann-copenhagen.com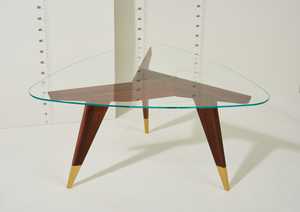 This tidy table comes from Milan-based Molteni & C's cache of Gio Ponti designs. Its rosewood-and-brass stand forms an alluring geometric crisscross beneath its transparent top.
molteni.it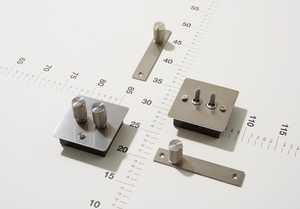 11.
Switches, dimmers and handles
Buster + Punch
London-based architect and designer Massimo Buster Minale launched Buster + Punch in 2013. In his east London garage he started crafting hardware alongside custom motorcycles. The switches and dimmers in this selection seize on the universal appeal of a tactile knob or satisfying switch.
busterandpunch.com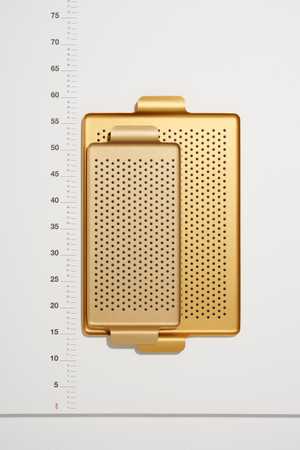 12.
Rubber-grip trays
Kaymet
British manufacturer Kaymet has been making equipment since 1947, when founder Sydney Schreiber saw new uses for the war machinery that once churned out radios and radars. Today its London-made offerings range from serving trays to trolleys. These gold-coloured aluminium trays have been fitted with rubber studs to stop errant glasses from slipping off.
kaymet.co.uk
13.
Hanging lamps
Valerie Objects
Valerie Objects is a collaboration between Antwerp's Galerie Valerie Traan and the duo of photographer Fien Muller and sculptor Hannes van Severen. They are the first pair to work with the gallery and the project has resulted in an ambitious inaugural release: five shapely wall lights that were launched in September.
valerie-objects.com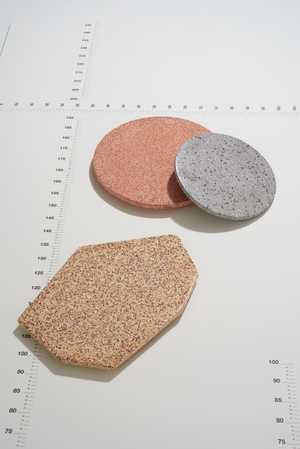 Serax is an established name in Belgian homes, interior shops and restaurants. Started in 1987 and once known for its flowerpots, the Antwerp-based company has developed a wide collection of everything from porcelain and pottery to glass tealights and this set of shapely, speckled terrazzo chopping boards.
serax.com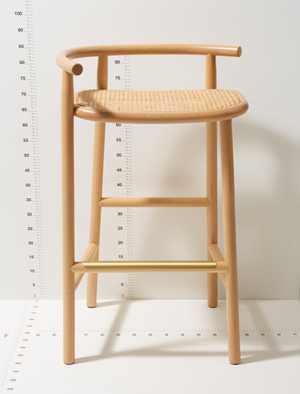 15.
Single-curve barstool
Gebrüder Thonet Vienna
Austrian furniture brand Gebrüder Thonet Vienna has been mastering its trademark method of steam-bending wood since 1853. Today the venerable company has teamed up with Japan's top designers for its latest collection, including Japanese firm Nendo. Both simple and striking, Nendo's unique Single-curve series includes barstools, coffee tables and dining tables.
gebruederthonetvienna.com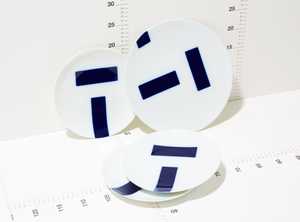 16.
Blue Notes plates 
TH Manufacture
Eric Hibelot of TH Manufacture is responsible for this set of toned-down tableware. The plates are made from Limoges porcelain and adorned with seemly staccato patterns; like Matisse, Hibelot turned to jazz for inspiration.
thmanufacture.com
17.
Tilt Wall Brass lamp
Nyta
"Our designs often result in an aesthetic that has been labelled Scandinavian," says Nyta's co-founder Johannes Müller. The young lighting brand, based in Germany's Karlsruhe, has sold lamps across Europe, the US, Australia and Singapore and more recently started selling in Japan and Mexico.Especially popular is the Tilt lamp. This year the three-man design team introduced a Tilt Wall Brass version, featuring a polished and adjustable reflector.
nyta.eu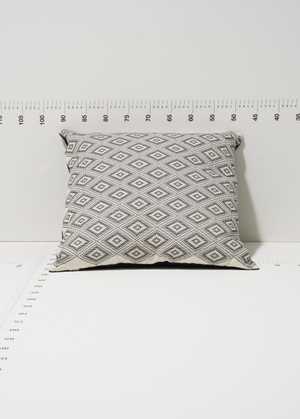 18.
Bantay cushion collection
Bococo
Bococo's Bantay collection was inspired by a trip to the Philippines, where two of the co-founders – and twin sisters – Julia and Jana Sandoval were born. To make their handwoven cotton cushions they collaborated with the Nagbacalan Loomweavers Multipurpose Cooperative. Each cushion is named after a mountain and has delicate diamond-shaped patterns. "Visiting the artisans left a very big impression," says Jana.
bococo.co.uk
19.
La Petite lamp
Artemide
We like the look of this dazzling desk lamp from Italy-based design duo Quaglio Simonelli. The body of the lamp can slide along the vertical stem to either concentrate or diffuse the light that it casts.
artemide.com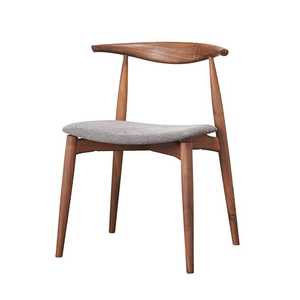 Lead designer and Area founder Go Noda's handsome Japanese-made Cowhorn chair is an elegant addition to any home. Fashioned from durable Japanese fabric and black walnut wood, it is handmade by craftsmen in the forest-rich Gifu prefecture.
area-japan.co.jp
21.
Wilkinson  desktop series
Skultuna
UK painter Norman Wilkinson created "dazzle camouflage" to protect his nation's fleet during the First World War. Jewellery designer Lara Bohinc's deskware pays homage to the pattern, as well as the broken lines of painters Edward Wadsworth and David Bomberg. Her etchings adorn a penholder, letter rack and container, all of which come in Skultuna's signature brass.
skultuna.com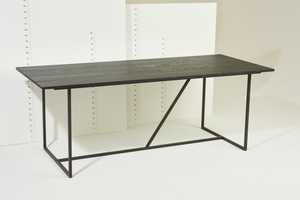 22.
Mesa Nero table
Heerenhuis
Established as an antiques business in Antwerp in 1978, Heerenhuis Manufactuur began making tables 17 years ago. Run by Geert Legein and Louis van Haesebrouck, the company specialises in making contemporary furniture in a traditional manner, using authentic materials including French oak, non-coated steel and vegetable-tanned leather. The Mesa Nero table is a new model from the Basics collection. Its solid-oak top is kept stable by a sturdy diagonal steel bar.
heerenhuis.be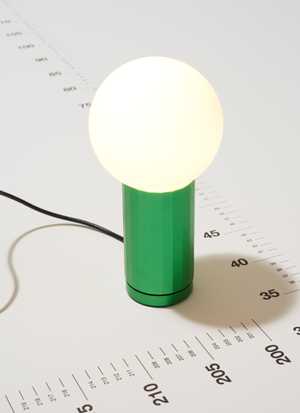 23.
Turn On desk lamp
Wrong for Hay
Joel Hoff designed this colourful Turn On desk lamp in collaboration with UK-based firm Wrong for Hay. The cylindrical faceted base rotates to turn the light on or off and is available in a choice of green, black, orange or silver.
wrongforhay.com
In Japanese, sutoa literally means to "store" or "contain" and Keiji Ashizawa's tapering tower of drawers is ideal for either. Copenhagen-based brand Frama's piece is comprised of six drawers that descend in size, as well as a coated-steel frame; the hardy units are made of twice-oiled oak.
framacph.com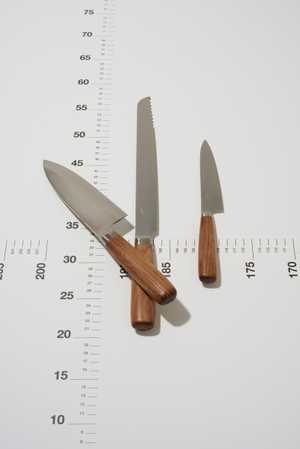 Located in Japan's blade-making heartland of Sanjo city, third-generation knife manufacturer Tadafusa sharpened up its inventory by reducing the 800 knives it used to make to a skeleton-range of seven. Designed by Fumie Shibata, these handsome products come with smoked-chestnut handles. Retailers take note: you have to master sharpening them with a grindstone before the team will let you sell them.
tadafusa.com