Report / Hamburg
Labour of love
Despite our constantly changing reading habits, there's still a place for printed independent magazines. Monocle met some pioneering editors and publishers who are not afraid to risk it all in order to tell the stories they believe in.
It's a sunny Saturday morning and the banks of Hamburg's Alster River are scattered with weekend joggers. Every once in a while one glances up at the mansions lining the river. Only the striped construction tape pulled around the pillars of the 19th-century villa named after the poet Heinrich Heine signifies that something is up. As 09.30 approaches people slowly arrive and make their way inside. The wooden floorboards creak as 160 magazine editors, publishers and designers take their seats beneath a gilded stucco ceiling for the second annual independent-magazine conference, Indiecon 2015. At first glance it's an unlikely location for a gathering of magazine-makers but it seems that the stately rooms reflect the industry's recent renaissance.
"This conference is just about bringing people together who are in love with magazines," says Indiecon's co-founder Malte Brenneisen, explaining that the idea was born out of the website indiemags.de, an archive and resource for independent-magazines. "We are not so much passionate about magazines as we are about the people who make them," says co-founder Urs Spindler. This year's conference kicked off with a five-day magazine boot camp, which saw 22 students create and publish a journal that was launched at Indiemagday, a magazine fair that attracted 1,000 visitors.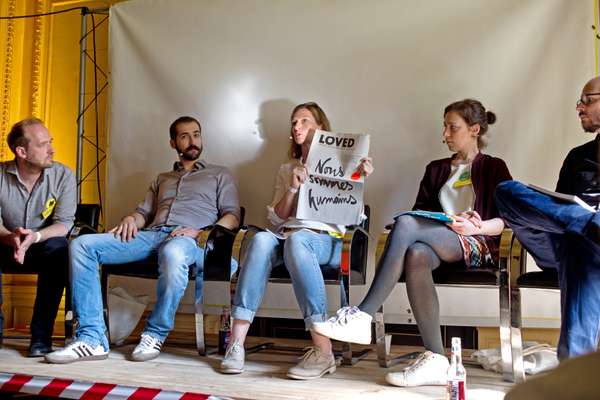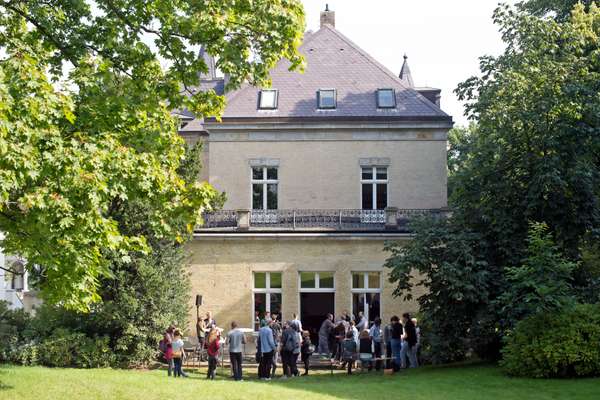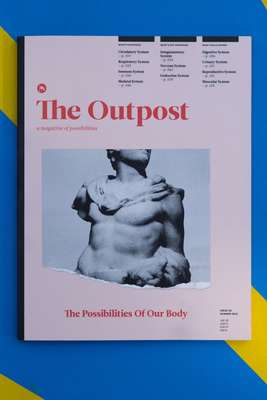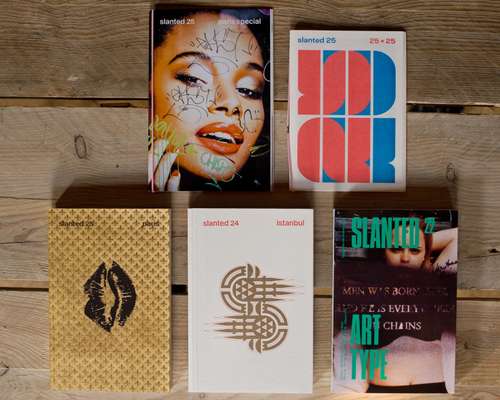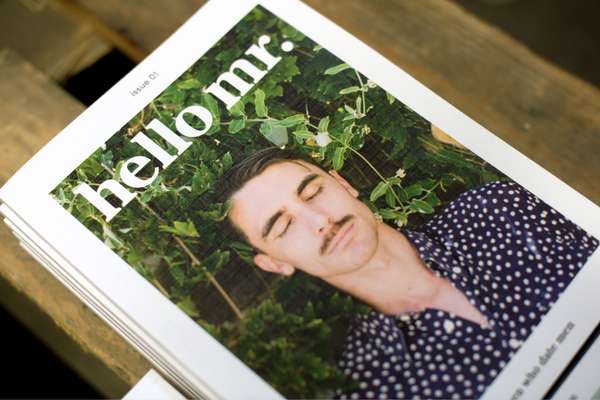 Amid talk of dwindling e-book sales and a bombardment of blogs and digital publications, fascination with indie titles has rarely been stronger. "When it comes to using text, images and design to tell engaging stories, nothing beats print for now," says Jeremy Leslie, the founder of London-based MagCulture studio, who led the conference's panel on the state of print magazines. Although newsstands have never been so saturated with international indie publications, many of them are passion projects and few possess a sustainable business model. "Once there were one, maybe two basic business models but now there are as many models as there are magazines," says Leslie.
Sebastian Pranz, editor in chief of Köln-based Froh!, a magazine published by a non-profit association, admits that he doesn't have a model for his bilingual journal. Froh! is very much a labour of love. "All the people here are making magazines despite the fact that they don't know how to actually finance them," he says. "It's a big risk but I find this really impressive. In the end it's not about making money but about telling a story."
This is Ibrahim Nehme's philosophy too: his publication The Outpost was sparked by the Arab Spring and its mission is to transform the region's narrative away from defeat and disappointment towards hope and possibility. "I think if we, as young Arabs, are to move to a better future we need to start telling better stories. And The Outpost is one attempt at this," he says. "We're in it for the cause, not the money."
The 2008-founded feminist quarterly Missy Magazine falls into a similar category but unlike The Outpost and Froh! it's found a way of creating a sustainable business model based on subscriptions, ads and sales. And while not every editor at this year's Indiecon was set on changing the world, all were interested in improving it, whether through beautiful design or critical content. "Indie magazines should make a difference in society: they should be a playground for ideas, for information, for different stories that can't be published in mainstram media," says Sabine Cole from editorial and design studio Zmyk.
While this year's conference shed light on the nature of indie magazines, perhaps next year's will come closer to finding a sustainable business model. For now Spindler and Brenneisen are working on their next project: creating a permanent space for magazine-makers to mingle all year round.
Read all about it
Flaneur: Nomadic magazine that tells the story of a different street every issue.
flaneur-magazine.com
The Outpost: Biannual Beirut-based magazine with a focus on the Arab world.
the-outpost.com
Slanted: Typography and design magazine that hones in on one city at a time.
slanted.de
Froh!: Socially conscious celebration of words and design.
frohmagazin.de
Hello Mr: Ryan Fitzgibbon's Brooklyn-based magazine about men who date men.
hellomrmag.com