Who we'd hire / Global
Right minds
From London to Mexico City, Monocle has selected five of the best practices with the architectural flair and interior ingenuity right for your next project.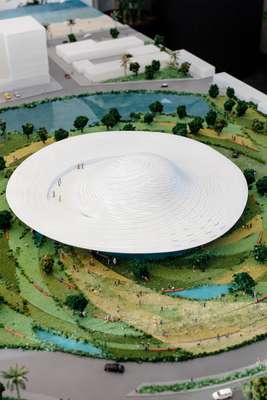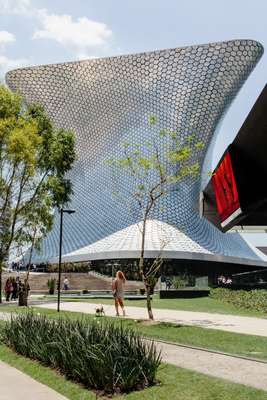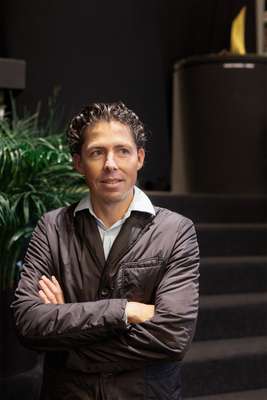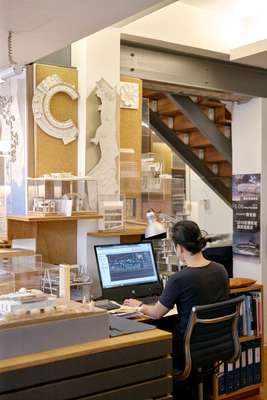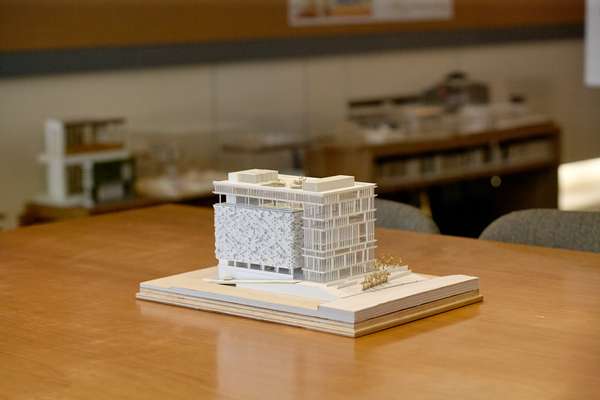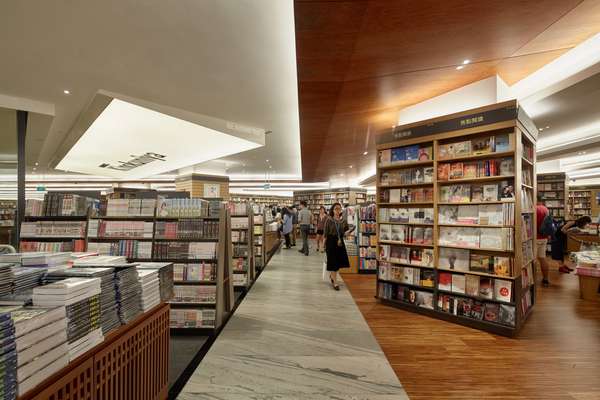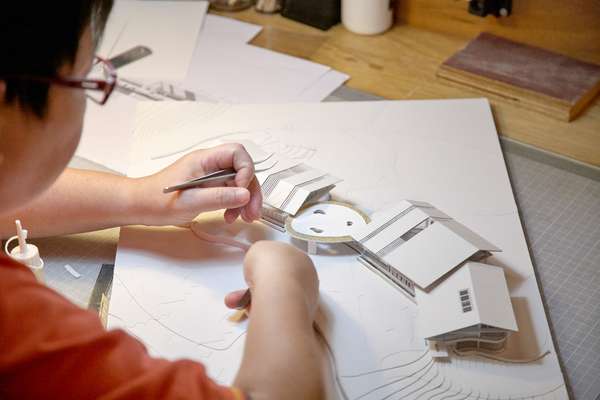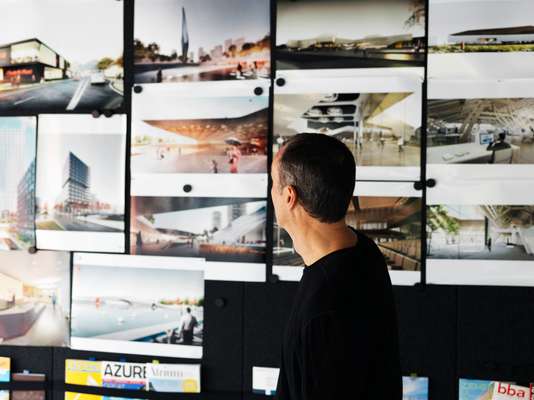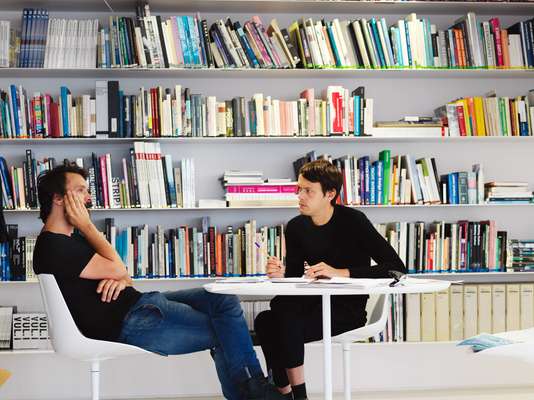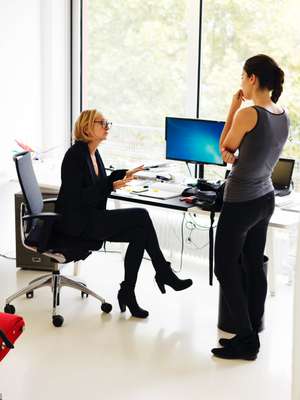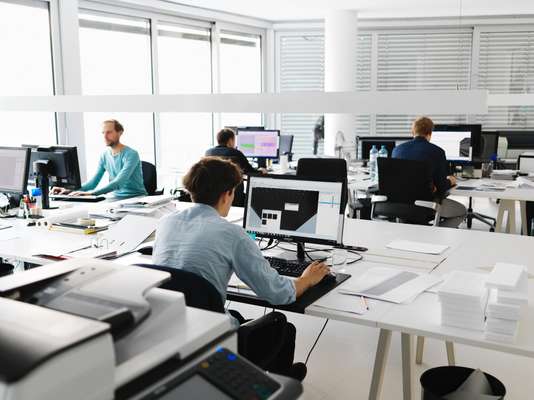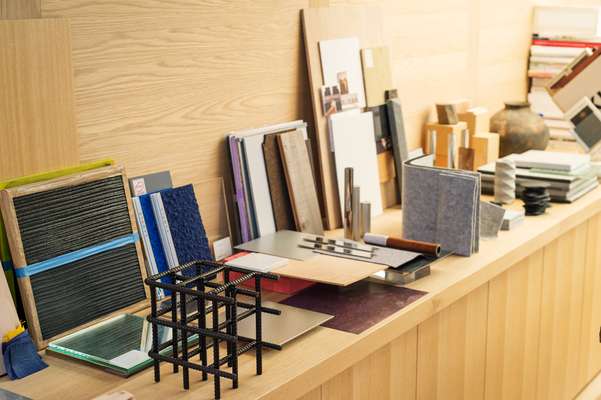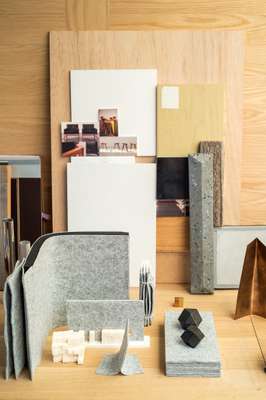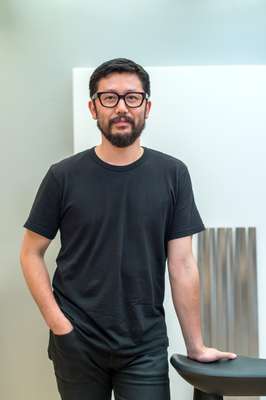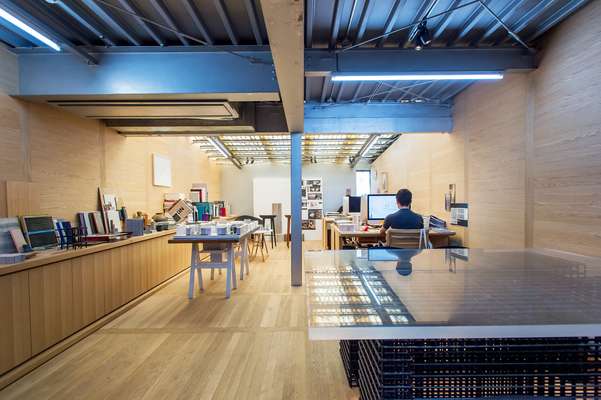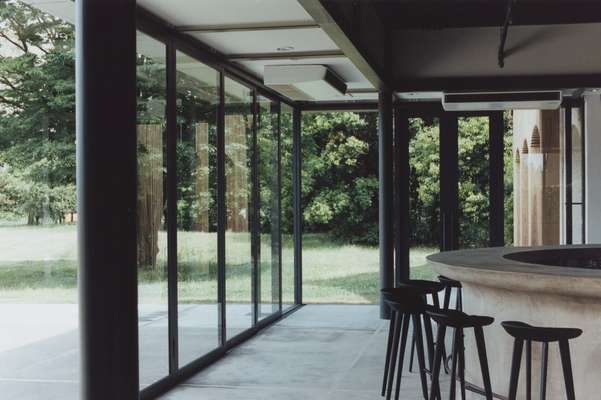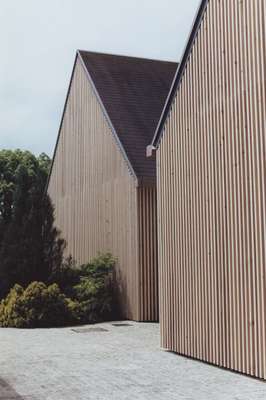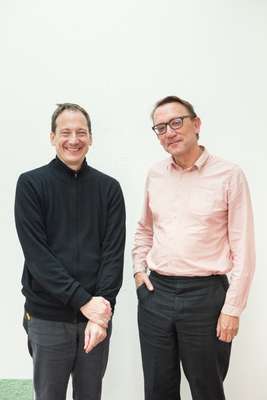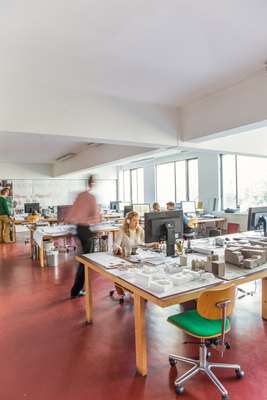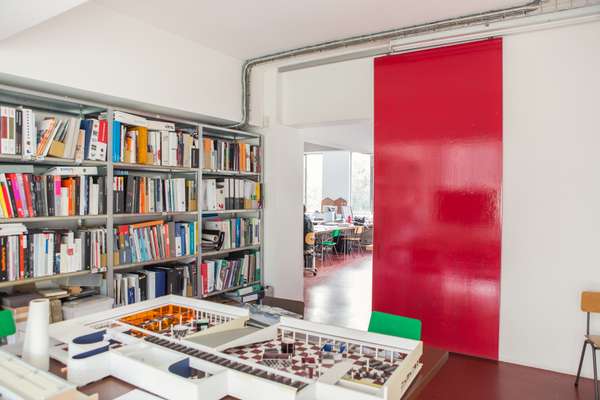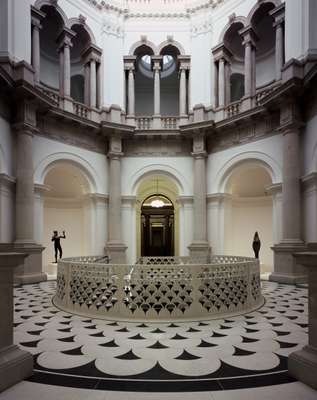 If you've ever wondered what happened to the artistry in contemporary architecture we suggest you ascend the staircase by Caruso St John at Tate Britain; a masterfully delicate approach to cultural spaces has become the London practice's signature. Across specialisations we've chosen architects who are steering clear of the globalising centrifuge that eliminates style and sensitivity. From Mexico City there's a practice that doesn't forego social conscience in the battle to win big bids; Singapore's Kay Ngee Tan Architects has set the benchmark for big bookshops. Building the best apartment block, admiring Viennese style or choosing the material that suits your restaurant's mood in Tokyo: our picks make the art of good architecture look simple.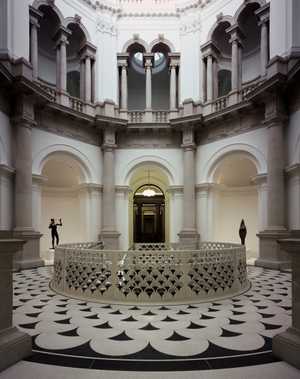 Caruso St John Architects
London
A concentrated silence hangs over Caruso St John's east London offices. In stark Coate House – a 1930s factory renovated by the practice – the team is hard at work on three projects due for completion. There's the 10-years-in-the-making Newport Street Gallery, Damien Hirst's latest venture; the second phase of the redevelopment of the art deco Liverpool Philharmonic Hall; and a Gagosian Gallery in Mayfair.
Like many of the projects that have made the practice famous, these buildings are all meant for cultural use. "We are very interested in contemporary art," says Adam Caruso, who founded the firm with friend and former colleague Peter St John in 1990. "It's about doing something that's engaged with contemporary life."
An interest in the public realm has defined the practice's trajectory from its very beginning. Leaving engineering firm Arup behind, Montréal-born Caruso and Brit St John created a firm now known for eschewing cold minimalism in favour of designs often thoughtfully inserted into existing structures. "We have worked in a lot of monuments and listed buildings," says Caruso. "That's just to do with our interest in construction and a certain sensibility that wasn't a conscious aim."
Calculated or not, the firm's work in heritage buildings stands out: following the hallmark 2013 renovation of Tate Britain, with its now iconic spiral staircase, earlier this year Caruso St John won a bid for the restoration of Stockholm Public Library, the modernist jewel designed by Gunnar Asplund. In their approach to old and new, the architects follow similar directives: "A new building is still in a context that's full of specific character," says Caruso. "So it isn't that different from working in an existing building."
---
Why we'd hire them: Caruso St John can realise the potential of gems and create spaces that are respectful of their context.
Pick of the projects
Tate Britain The firm's spiral staircase connects previously unoccupied spaces to the building's rotunda.
New Art Gallery Walsall
Built in a style that echoes the surrounding factories, this tiled geometric structure is a public gallery.
Nottingham Contemporary
Caruso St John created a range of rooms fit for all manner of art throughout this varied industrial-influenced space.
Gagosian Gallery, Britannia Street
This vast tripartite space in London's King's Cross can hold a number of exhibitions as well as ambitious single shows.
It's all change at FR-EE. The architecture firm, headquartered in a skyscraper in Mexico City's Zona Rosa neighbourhood, has been expanding so much that staff had to make use of the second floor. "We've gone from having 70 employees to 140 in no time," says sprightly 44-year-old Fernando Romero, the company's founder.
Much of the recent expansion has to do with being selected to help build the Mexican capital's much-lauded new airport; construction will start in 2016 and take about four years to complete. In partnership with Foster + Partners, the terminal will be an innovative giant shell and one of the most sustainable buildings of its kind.
After cutting his teeth in Europe – working for Rem Koolhaas and leading the construction of his Casa da Música in Porto – Romero returned home and set up FR-EE in 2000. One of the big advantages of the firm is that although modernist in its aesthetic, it isn't slave to a single format. That's evident from the technical drawings pinned to the office's walls and the architectural models dotted on work surfaces.
"We are interested in architecture that can transform a specific context," says Romero. Aside from the airport, FR-EE has worked on everything from residences to museums. In the latter category, the Soumaya Museum (founded by his father-in-law Carlos Slim) in Mexico City is one of the firm's most notable works, while another cultural institution is under way in the coastal city of Mazatlán. With a second office in New York (opened in 2010) Romero wants to become "more competitive in the region" – everywhere from Argentina to Texas.
FR-EE isn't just tied to buildings: Romero's interest in industrial design means the company is developing a water bottle, while design collection Archivo (at a different site) promotes "the value of design" through exhibitions. According to project leader Juan Pablo Huerta, "Working here gives you a chance to explore forms and technologies on different scales."
The work ethic in the office – with its enviable views across Mexico City's urban sprawl – is notable. It's 19.30 when Monocle visits and desks are still full. Design project leader Alba Díaz, from Spain, calls the atmosphere "super dynamic", citing an international staff spanning from Morocco to Portugal. "It's impossible to get bored here," she says. And with FR-EE's workload set to increase, it's easy to understand why.
fr-ee.org
---
Why we'd hire them: Willing to work and learn from partners, FR-EE has shown itself to be one of the most dynamic practices in the region.
Timeline
2000 Founded in Mexico City
2002 Named a global leader of tomorrow by the World Economic Forum
2007 Publishes Hyperborder, a detailed study of the US-Mexico border
2011 New FR-EE-designed Soumaya Museum site opens in Plaza Carso, in the Polanco region of Mexico City
2014 Starts EE Miami project, a mixed-used tower. Due for completion in 2017
2016 Construction starts on Mexico City's airport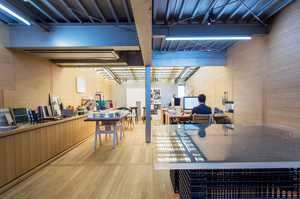 If you're busy creating a restaurant or retail space then it's all about the interiors. And a passion for creating excellent internal spaces is evident at the Daikei Mills office, which is beautifully wrapped in native white oak.
Daikei Mills founder Keisuke Nakamura says his idea was for a shrine-like space that contrasts with the rest of the building, which has exposed steel beams and a partial shell of corrugated fibreglass. "It feels spiritual walking into this room," he says.
Since he set up shop in Tokyo's Harajuku neighbourhood in 2010, Nakamura has worked on buildings, installations and interiors for more than 60 shops, restaurants and homes. Offices too – but until recently he had held off redesigning his own. Last December he completed a makeover for his space on the second floor of a building that was previously a vintage-clothing shop.
Nakamura felt he needed a space that would reflect his evolving style and drew from his childhood spent in Hokkaido, Japan's northernmost island, and later in Hamamatsu city, west of Tokyo. "I was always near the mountains and ocean," he says. "These natural surroundings are part of my identity and I think about that when I start a project."
Nakamura, 31, started as a freelance designer after returning from the University of the Arts London. Without any formal training in the field he had to learn through trial and error. "I didn't even know how to draw a floorplan," he says.
But having dabbled in sculpture, Nakamura knew a lot about wood, stone, metal and other materials, and had a strong desire to showcase their natural qualities. In one Tokyo office Nakamura lined the ceiling, floor and one wall with cork. For Japanese drinks company Suntory's restaurant in Kumamoto, he formed the bar from a mix of concrete and dirt from nearby Mount Aso, an active volcano.
Nakamura points to a miniature model of Tokyo interiors shop Cibone, which he designed. It's an early-stage study of the shop, with walls covered in wool felt. Another mock-up for a fashion retailer has walls of curved steel. Nakamura's projects often reference artists such as Anish Kapoor, Damien Hirst and Sheila Hicks.
As for the redesigned office, the part that pleases Nakamura most is in the middle of the room. He points to a steel beam that looks as if it was pushed into the floor, causing the floorboards to bend. It's an illusion achieved by expert woodworkers and a touch that highlights the meticulousness and subtlety of a body of work that has brought Nakamura a steady stream of clients.
daikeimills.com
---
Why we'd hire them: Nakamura's use of wood and stone make for an inviting and homely space that's perfectly suited for shops or restaurants.
Pick of the projects
Cibone Aoyama
Tokyo interiors shop with an open-plan, split-level layout and shelves – made of ash and cement or trimmed in steel – built into the walls.
Beard
A small but superb Tokyo restaurant filled with vintage wooden furnishings and fixtures. Winner of the 2015 Monocle Restaurant Awards.
Diadora
The Italian sportswear brand's Tokyo showroom is a combination of slate-coloured walls resembling pottery and wooden floors.
Aoyama office
A model casting agency's office that has part of its floor, ceiling and wall lined in cork.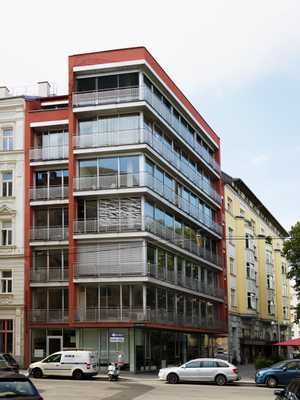 Since its founding in 1993, Delugan Meissl Associated Architects (DMAA) has completed a mind-boggling array of buildings, including the Porsche Museum in Stuttgart, the EYE Film Institute in Rotterdam and the Fachhochschule Campus in Vienna. But for the quartet – founders Roman Delugan and Elke Delugan-Meissl plus partners Martin Josst and Dietmar Feistel – residential projects "have long been our pet passion," says Delugan.
The firm, a tight core team of around 30 people, began with two large-scale housing projects in Vienna and has since become known for its often ingeniously configured buildings and user-friendly urban choreographies. Aesthetically DMAA's signatures include sweeping angles and intriguingly perforated façades. "Our residential projects over the years have had a really wide range," says Delugan. "But their foundation is always the person: what moves him or her and the physiology of how he or she enters a space."
In projects such as the Kallco Wienerberg City Lofts, an urban development in Vienna, interlocking floors and differentiated floor heights (high-ceilinged living rooms, lower-ceilinged bedrooms) maximise space and create varied apartment typologies; its plans look like a three-dimensional Tetris game. This echoes through subsequent projects, such as Simply 11, an 80-unit building in Vienna's Simmering neighbourhood, and the 92-unit Sonnwendviertel building, which add communal spaces to the mix.
The firm also does interiors such as the Helmut Eder shops in Kitzbühel, and plenty of single-family housing in Austria and beyond. Back in the early 2000s, DMAA's futuristic penthouse Ray1 was a huge critical hit; House RT is an angular single-family home inserted into the forest. And the recent Casa Invisibile is a brilliantly simple prefab; its modular design works as a sleek primary living option or as a holiday house.
Overall, openness and flexibility allow for a deeper sense of individuality for occupants. "As an architect the best thing to hear from residents is that I've given them a little bit of home," says Delugan.
dmaa.at
---
Why we'd hire them: DMAA is a practice that places occupants and their use of space at the forefront; its housing projects in Vienna and beyond are inventive and smart.
Pick of the projects
House Ray1
A penthouse residence that made waves when it was completed in 2003. Sleek materials and sweeping angles lend it a James Bond touch.
Kallco Wienerberg City Lofts
Completed in 2004. Uses differentiated ceiling heights to define interior spaces.
House RT
A futuristic, angular home that incorporates nature by offering views of the forest through spaces in the ceiling.
Casa Invisible
This partially prefab home with variable interiors and façades can be placed wherever the occupant wants it to be.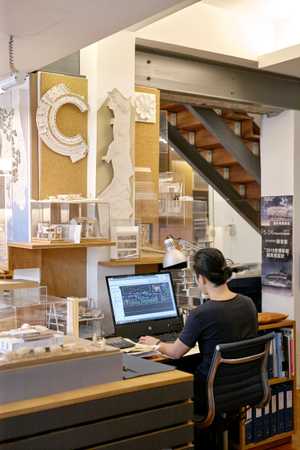 Kay Ngee Tan Architects
Singapore
"Architecture can be, dare I say it, incestuous," says Kay Ngee Tan of building trends and fads. While the Architectural Association-trained architect – who spreads his time across offices in London, Istanbul and Singapore – can draw inspiration from photography to film to nature, he eschews architecture books completely. "A lot of what is out there is derivative."
Tan's ability lies in reconciling seemingly contradictory elements to form a cohesive whole. In 1999 he was tapped to mastermind the Singapore outpost of Japanese bookshop chain Kinokuniya in mega-shopping centre Ngee Ann City. Deeply influenced by Steven Spielberg's classic Close Encounters of the Third Kind, Tan designed the shop to resemble a spaceship while retaining a Japanese sensibility. "We're involved in designing every aspect of our projects including furnishings," he says.
The result was Southeast Asia's largest bookshop for a decade and Tan has since become the brand's go-to architect. He has spearheaded all new Kinokuniya shops in Taiwan, Thailand and the US. Each shop incorporates elements of the indigenous context while retaining an unmistakable brand identity. "I was very humbled when they asked me to start designing stores in Japan as well," he says. Last year when the bookshop was relocated to another floor in the same building, Tan updated the design with lighter marble walkways and wood panelling for the ceiling but kept most of the original aesthetic. "We wanted to respect customers' memories of the place but include new interesting details," he says.
Besides designing bookshops for Kinokuniya, Tan also takes on projects of all scales, from mixed-use developments to single-family residences. After accepting a commission, Tan studies the geographical context of the project. "Then I try to understand what the project is really about beyond what the client says; everything has a deeper meaning," he says. "Next I'll mix it up with my personal inspiration and a dash of dry British humour." The outcome is always a spectacle to behold.
kayngeetanarchitects.com
---
Why we'd hire them: By making certain every design detail serves a purpose, Kay Ngee Tan deftly translates his clients' brand identity to serve different cultural contexts and markets.
Pick of the projects
Prophoto Camera
Singapore's first official retailer of Swedish camera firm Hasselblad was designed as a blackbox with lit display units.
Page One
Located in Taipei 101 – the city's tallest skyscraper – this bookshop chain's outpost is modelled after Chinese landscaped gardens.
Vinum
The curvaceous design of this wine shop in Singapore's Shaw Centre drew inspiration from French vineyards.
Kinokuniya, Sapporo
The city grid informed the angular layout, which juxtaposes nicely with the wavy ceilings inspired by the ocean.