Specialist / Brussels
Roll model
Belgian stationery-maker Le Typographe combines time-honoured typesetting techniques with polished designs to notable effect.
Belgium's historic print heartland may be Antwerp but Le Typographe is pressing ahead with a new take on the old trade 50km south, in Brussels. Behind the stationery-maker's shopfront in a narrow townhouse in Ixelles, its workshop produces tens of thousands of notebooks, cards and boxes a year using five heavy Heidelberg presses. The lead letter-bearing blocks that line the studio may feel antiquated but this atelier isn't a Belgian throwback. For starters, 35-year-old founder Cédric Chauvelot is French and other than a few Walloons and Flemish employees, the 16-strong team hails from countries as diverse as Japan and Italy. With its wide range of paper goods already stocked in about 700 shops around the world, Le Typographe has become an international affair.
When monocle visits, five printmakers are scurrying between type drawers and past tall towers of paper. The team has just returned from a tradeshow in Paris and production is back in full swing. Chauvelot's voice is barely audible above the din of the machinery.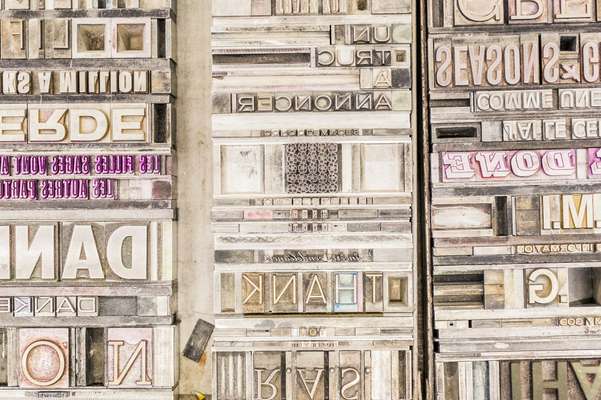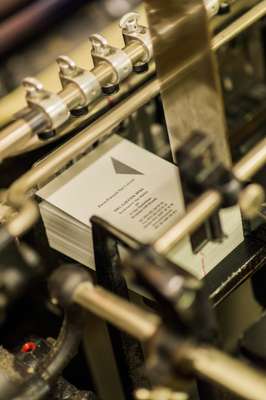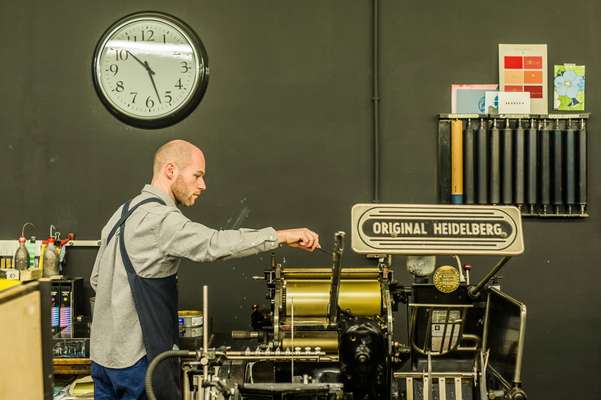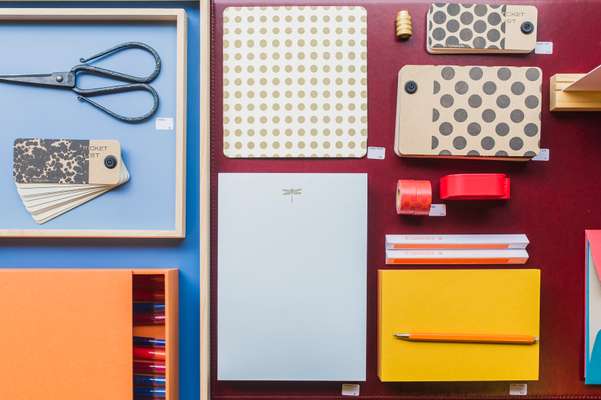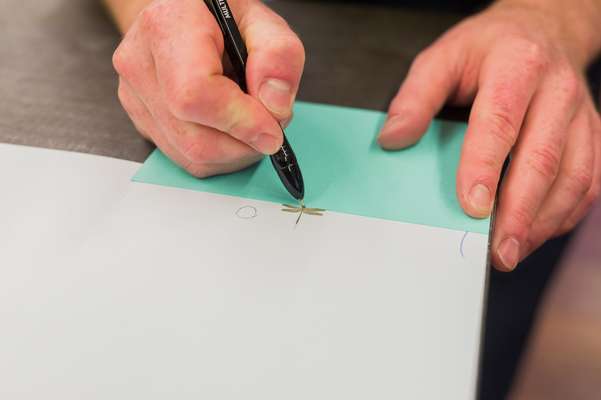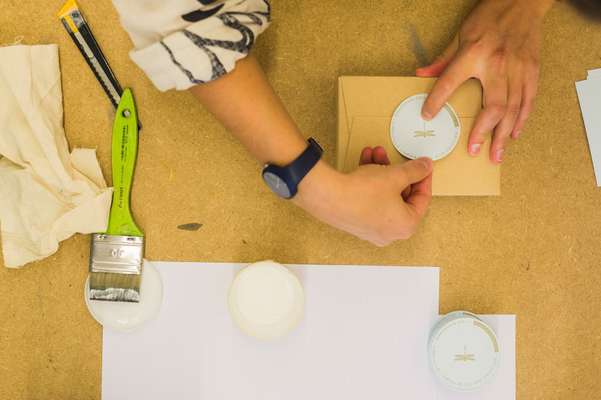 "I decided to start this out of a coup de tête [whim]," he says. A student at L'Institut Supérieur des Beaux Arts in Besançon, eastern France, he learnt the craft from his teacher Pierre Voisin, a retired typographer who kept a printing machine in the university's basement. The 70-year-old professor ended up joining him when Le Typographe's first workshop was founded back in 2007. A few months later, Chauvelot's university friend Nathalie Boileau followed. She now heads the workshop floor as one of three employees here to have mastered the art of typesetting.
As orders steadily swell, Chauvelot's time has become more precious and since training apprentices is a lengthy affair, typographers are now hired fully qualified. Meanwhile, those in charge of finishing and packaging need only a penchant for manual work.
To maintain the necessary focus, workers swap activities throughout the day at the sound of a school bell that Chauvelot has installed. Come 12.15 the team stops to eat a three-course meal, cooked by the founder using vegetables and eggs from the atelier's garden and brood of hens.
Chauvelot's precision is obvious in Le Typographe's Japanese-inspired designs, which have helped it reach from Asia to North America, with France, Germany and Japan its main markets. The team also takes individual requests at the brand's Brussels shop and its newly opened Parisian outpost. Pauline de La Haye Jousselin looks after collaborations and the Asian market and has seen the team almost triple in size since she joined two years ago. "We have a responsibility to keep this knowledge intact so we need to develop a business model to sustain this." Judging by the pile of pads rapidly forming by the packing desk, Le Typographe should make the cut.
The process
Setting
Lead letter blocks or larger plates are aligned by hand or with tweezers. Letters are arranged in reverse in rails and inserted in the printing press, which impresses a mirror image of the characters.

Inking
Pigments are mixed to create a colour. The ink is poured into the machine and flows on to rollers that ink the frame. One colour is used for each printing machine per day as cleaning is so time-consuming. A maximum of three coats is applied to each sheet.

Printing
The Windmill Heidelberg printer vaccums up one sheet at a time and lightly presses it against the printing frame before flicking it onto another pile. Each freshly printed pile is left to dry for at least six hours before being cut to measure.

Finishing
The completed blocks are packaged in cardboard boxes and a label is added. The boxes, made using a method known as désossage, are also produced by the Heidelberg.