Design news / Global
Smart thinking
Coming up with design solutions and bringing customers new ideas is what these entrepreneurs and companies excel at. Here Monocle meets the shop owners, designers and manufacturers making waves from Portland to Prague.
Established in 2013, Or Type is Iceland's only type foundry. "We create alphabets that are fresh and full of character," says designer Gudmundur Úlfarsson. Or Type is making waves internationally too: The New York Times has recently purchased one of its typefaces.
ortype.is
---
Nanovo is dedicated to the restoration and sale of Czechoslovakian furniture and design items from the second half of the 20th century. Adam Karasek and Jiri Mrazek have made their in-demand vintage items more accessible by opening a shop in Prague's Old Town.
nanovo.cz
---
Since its early days as a printing press, east London's Studio Hato has grown into a graphic-design studio, art-book publisher and organiser of public workshops. "We offer educational experiences through the use of typography, materials, colours and narrative," says co-founder Ken Kirton.
studiohato.com
---
Reacting against the trend towards disposable furniture, Alex O'Dell and Kyle Hoff founded Floyd two years ago and created a set of detachable steel legs that can be used to assemble tables of different sizes. The Floyd line now includes a coat rack and desktop objects but the sentiment remains the same: all items are simple to assemble and pack. "That's how people are living in cities," says Hoff. "They're moving frequently and they need furniture that can adapt to their changing lifestyles."
floyddetroit.com
---
Fans of Muji looking to spruce up their homes can now turn to Muji Infill 0. Clients can book a consultation with one of five architects who will tear out old fixtures and fittings, strip back the space and transform it with new flooring, a kitchen and bathroom. "If you want a simple, wide-open space, Infill 0 is the perfect option," says Koji Kawachi, director of Muji House. The team can leave it there or take the makeover a step further with Infill +, which adds storage, furniture and accessories from Muji.
housevision.muji.com/infill0
---
Actress Meryl Fernandes's first foray into retail was Found, a vintage fashion shop on Hackney Road. After renovating this year, she reopened the now pared-down Nonuform-designed east London space as Thethestore. The bijou shop abounds with tasteful take-homes that include Italian toothpaste, hand-thrown ceramics, skincare products, Matthew Calvin jewellery, Otho clothing and a healthy stack of independent magazines.
thethestore.com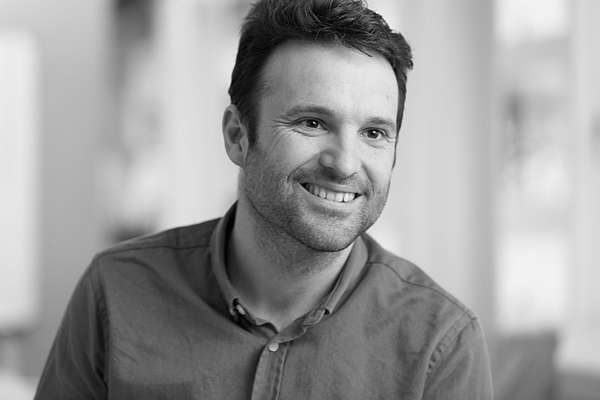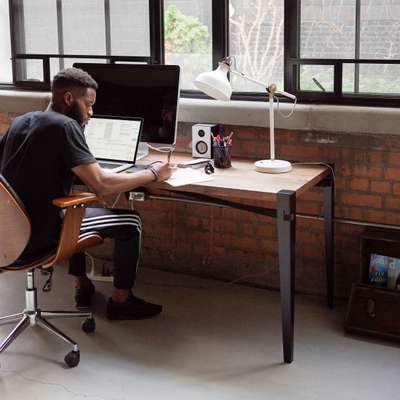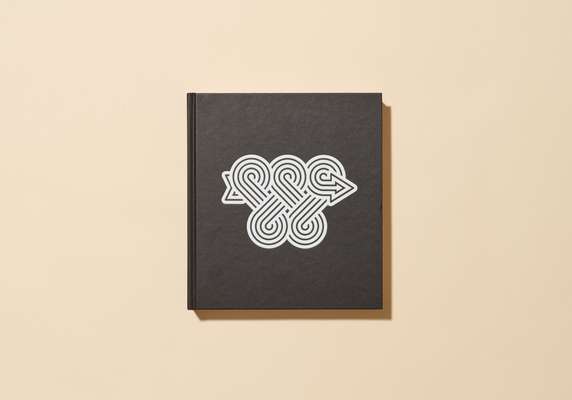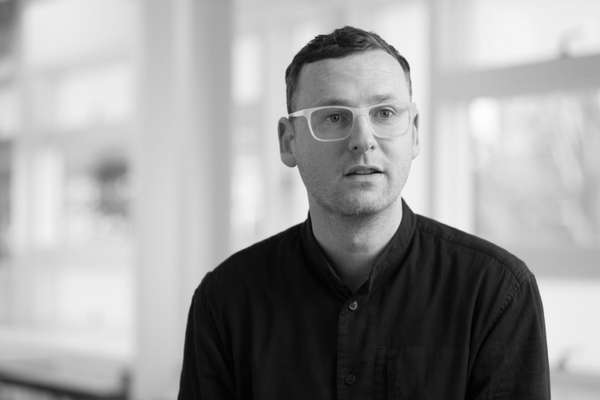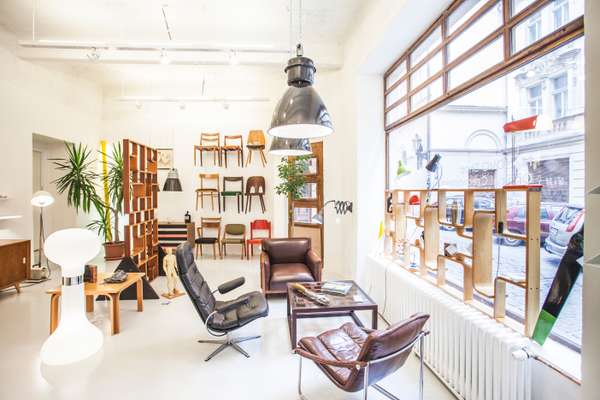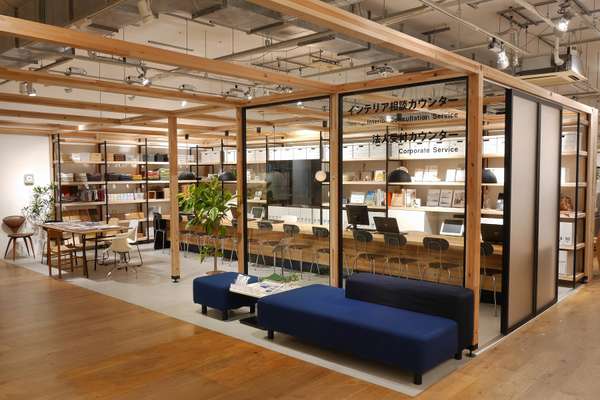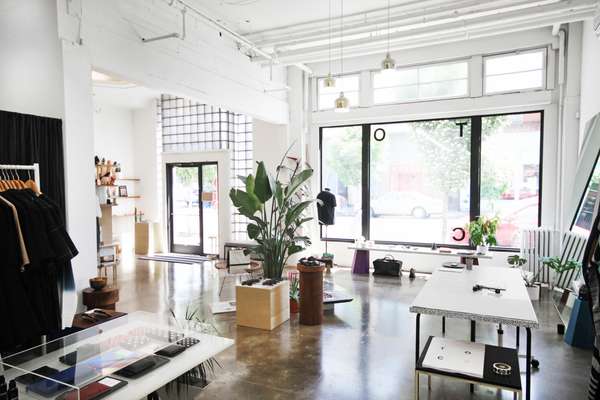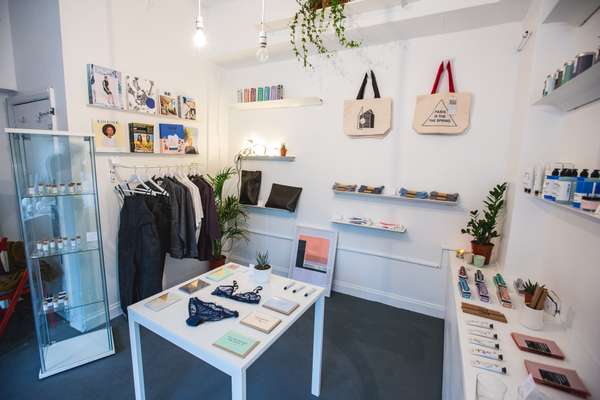 ---
Table of Contents
Portland, Oregon
Table of Contents started in 2008 as a simple street stall in Berlin. Having settled in a shopfront in Portland, Oregon a year later, it has become a downtown fixture selling homeware and clothing. The shop relaunches this autumn as a gallery-like space with a changing collection of design pieces and art. Co-owners Shu Hung and Joseph Magliaro follow the mantra that shop windows are like public exhibitions. "It's our hope to in some small way impact the place in which we live," says Magliaro. November will welcome the first collection by Italy's Bloc Studios, which has a homeware line made entirely of white Carrara marble.
tableofcontents.us
---
Lance Wyman: The Monograph
Global
Unit Edition's plush 464-page book devoted to US graphic designer Lance Wyman's long and lauded career comes highly recommended. Famed for his Mexico 1968 Olympic branding, Wyman's work has helped shape visual-identity design as we know it.
uniteditions.com
---
Two new books reveal the art of prominent graphic designers whose work has made design more democratic.
Today everyone understands the power of a strong visual identity and that a decent logo or clever font can buoy a brand and add value. Whether it's Washington's city hall deciding this June that it should use the Neutra font on all of its correspondence or Olympic branding-committee fever, everyone – man, woman and child – suddenly needs a font. And everyone has an opinion about it. But people weren't always so design-savvy.
One reason is that the ubiquity of simple software, cheap computers and questionable night classes have made graphic design a competitive and fashionable vocation. Another reason is that a generation of postwar designers argued that clarity, unobtrusiveness and ease-of-use should be the guiding principles of design.
Two recently published monographs show the careers of designers who have done more than most to democratise their craft. There's Lance Wyman's Unit Editions-published offering and How To by Michael Bierut. The former defined Olympic branding and wayfinding in the late 1960s, long before either entered common parlance as buzzwords for revitalising stale cities. The latter's work includes the iconic United Airlines identity and signage for The New York City Department of Transportation, like his friend the late, great Massimo Vignelli before him.
The pages of these remarkable books chart the projects, fonts, logos and creations that defined generations. Both Wyman and Bierut use design as a tool for problem-solving rather than trickery or gimmickry, to make things easier to use rather than just easier to sell. The downside to graphic design's current popularity is that discussions about it have become gratuitous and flippant. Everyone seems happy to espouse the failure of a font or the similarity of an Olympic logo to a blotchy cartoon character receiving fellatio (London 2012 was a culprit, apparently).
But it's in the pages of these beautifully bound books that we can see the origins of public awareness of the craft these designers helped to define. Design is important, democratic and worthy of discussion, they said. That looks a bit like a cartoon blow job, we replied.
---
Q&A
Founders Albert Hill and Matt Gibberd
The Modern House
UK
In 2005, two design writers started what became a leading service for sourcing and selling contemporary and modernist houses. Now they employ nine staff and have 10,000 properties on their books.
Where did the idea come from?
AH: I just saw the niche because there were lots of owners of interesting houses who were struggling to find the right people to sell them to. And those who wanted to buy them but didn't know where to look.
How do you go about finding the houses?
MG: When we started the company we got hold of a lot of magazines and trawled the internet to find houses that we thought had design integrity.
Will you end up taking the idea abroad?
MG: It's tempting but we're aware that there's a lot more growth in this country. We're sticking to our business model, which is to dominate the market for design-led houses. We are making good headway with that.
themodernhouse.net