Travel edits / Global
Take your pick
This month's array of places to stay includes a regency-era London hotel, a renovated bank in North Carolina and a hostel in Tokyo that offers books instead of breakfast.
With branches in Wroclaw, Krakow and Poznan, this year Polish company Puro opened its fourth hotel on Granary Island in Gdansk (see page 83), a stone's throw from the port city's Old Town. The lobby and restaurant feature maritime influences and work by local artists, while the 92 rooms combine clean lines with discretely deployed technology. A perfect base for a weekend break – with free bicycle rentals and decent coffee to boot.
---
In 2011 Brisbane-based sisters Siobhan and Elisha Bickle acquired what was a rundown 1960s motel, a 30-minute drive from Byron Bay. On their property that skirts Cabarita Beach – a little-known yet pristine stretch of sand – the pair transformed the motel with the help of architect Virginia Kerridge and interior designer Anna Spiro. Retaining the Spanish mission-style exteriors, the now 21-room boutique hotel is comprised of cosy guest rooms and Mediterranean-inspired public areas such as Paper Daisy, a poolside restaurant headed by chef Ben Devlin. Guests are provided with bikes and boards and have the chance to take surf lessons, administered by surf champion Joel Parkinson.
---
Interior-design studio Alberto Pinto and London-based architecture firm ReardonSmith have overseen the extensive renovation of the beautiful regency-era Lanesborough hotel. Reopened this summer on Hyde Park Corner, moments from Buckingham Palace and connecting well-heeled Park Lane and Knightsbridge, the whitewashed Georgian pile hosts seven dining rooms and a cigar lounge, alongside 93 rooms and more than 40 suites – the largest of which has seven bedrooms. The imposing Oetker Collection-owned hotel isn't a relaxed, under-the-radar escape. Instead, enjoy it for what it is: an inimitably British and lovingly updated exercise in hospitality at its most grandiose.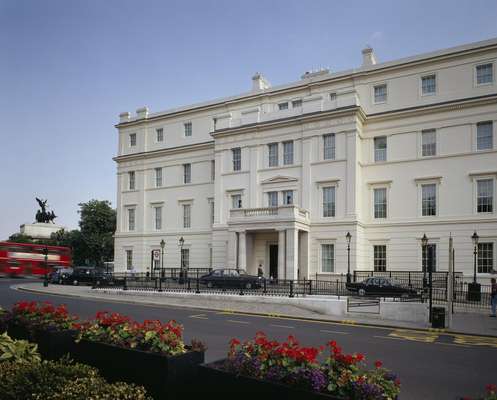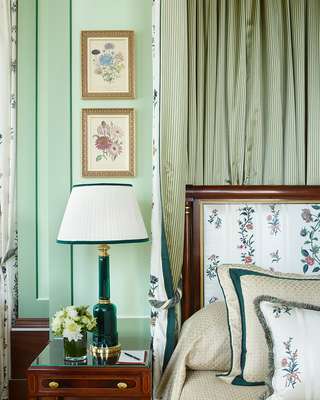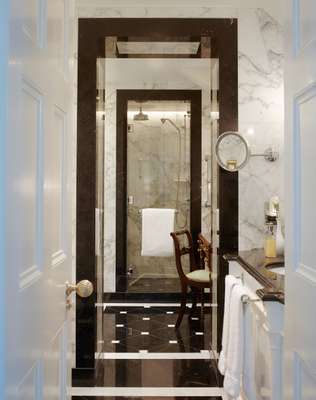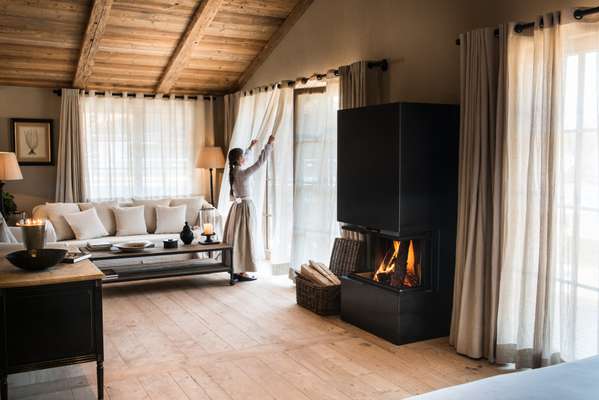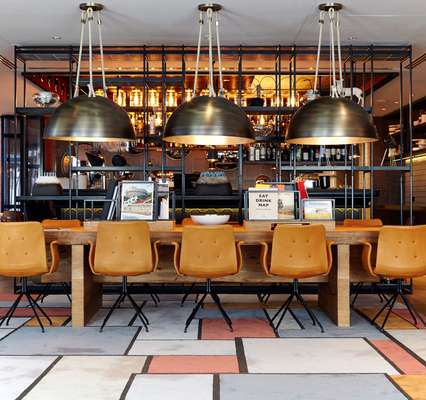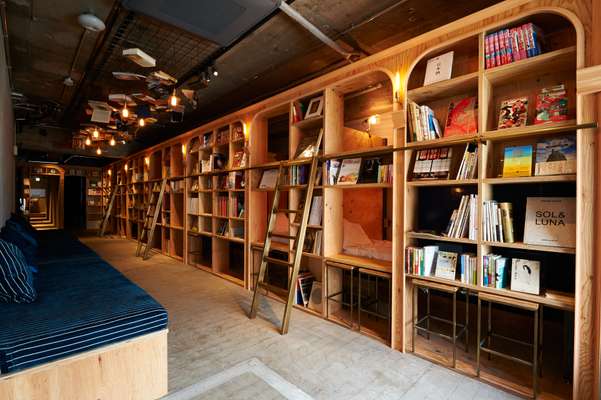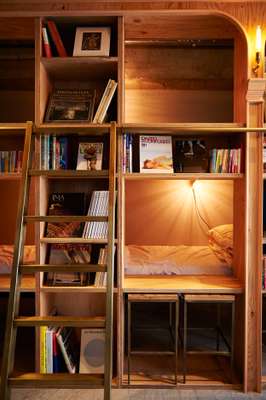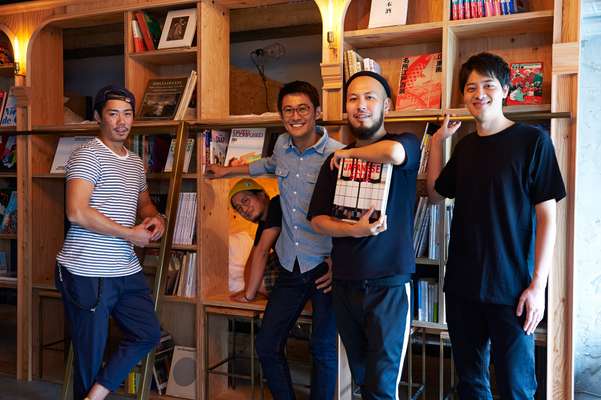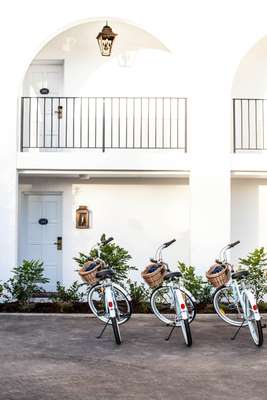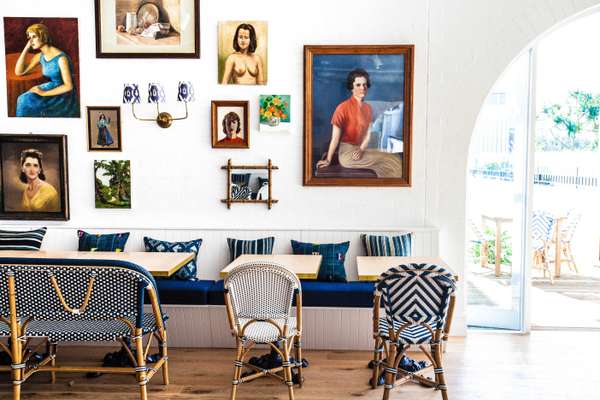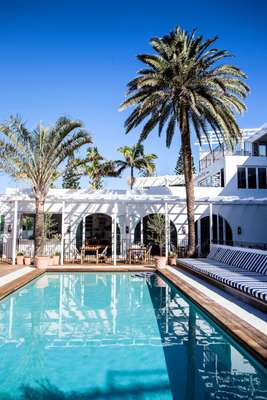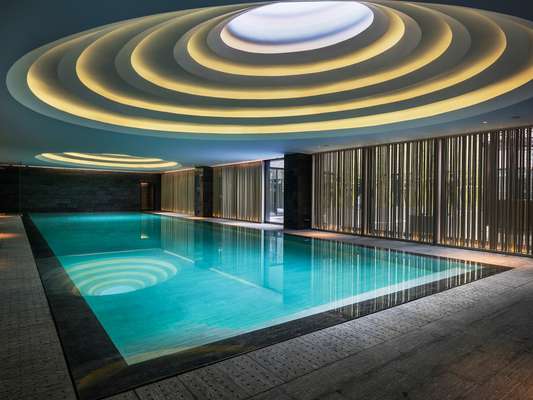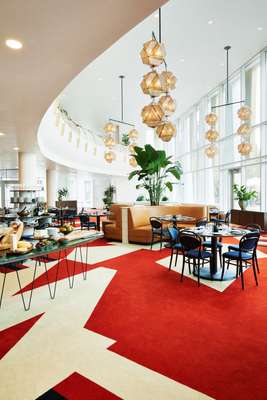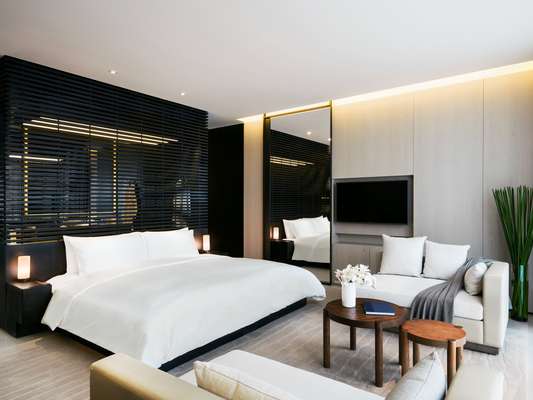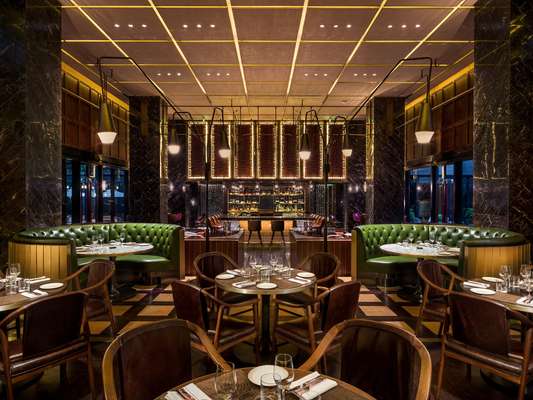 ---
For centuries emperors and pilgrims journeyed to Chengdu's famed Daci Monastery. Now the recently opened Temple House hotel – named in honour of the nearby Buddhist site – gives travellers another reason to visit China's Sichuan Province.
Located in the heart of the Sino-Ocean Taikoo Li Chengdu, a cultural district across the street from the monastery, the 100-room Temple House offers contemporary Chinese elegance amid tradition and was designed by London-based Make Architects. The generous rooms and suites feature a neutral palette, natural fabrics and simple materials such as stone and timber. The hotel's Teahouse serves fine brews and organic fare and offers views of a lovingly restored Qing Dynasty courtyard.
---
When Tokyo property firm R-Store decided to start a new business, it saw a gap in the market between capsule hotels and larger chains. To help realise its concept the company turned to Hiroshima-based Suppose Design Office, headed by Makoto Tanijiri and Ai Yoshida, and Tokyo's leading independent bookshop: Shibuya Publishing Booksellers. Instead of breakfast, Book and Bed Tokyo offers 1,700 books and magazines, which line bookshelves that double as walls to provide privacy for each room. The 30-bed hostel by Ikebukuro Station has sofas in the lounge for both guests and visitors to sit back and relax on as they explore everything from business to architecture, food to manga, not to mention the decent stack of Japanese monthlies.
---
Fasano Hotel and Residences at Shore Club
Miami
Legendary Brazilian architect Isay Weinfeld will break ground in Miami on the Brazilian hospitality firm Fasano's first US project. Opening in 2017, the 100-room hotel will include 75 condos and command stunning sea views from the site of the Shore Club.
---
The Durham Hotel
Durham, USA
You may not have heard of Durham in North Carolina but there's a reason to visit this city: a new hotel by The Gentian Group opened this summer. A handsome mid-century bank in the downtown area has been renovated and transformed into a six-storey, 53-room hotel by Los Angeles design studio Commune, the practice behind the Ace Hotels in Los Angeles and Palm Springs, as well as Heath Ceramics' shops.
But the bold modernist aesthetic is not the only reason to stay here. There's also a restaurant from chef Andrea Reusing, a newsstand selling niche publications and vinyl, and a rooftop bar from which all the sights and sounds of downtown Durham can be discovered.
---
Opening this October, San Luis' 26 chalets and 16 tree houses surround a lake that skirts a forest outside Merano in South Tyrol. Designed by the Meister family, who own the nearby Hotel Irma, each structure is built without metal – even screws and nails – and has its own sauna. A heated pool connects to the lake and a spa offers treatments that use herbs foraged in the grounds; these are also used in the restaurant, run by Michelin-starred chef Arturo Spicocchi.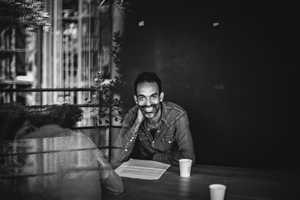 Q&A
Valéry Grégo
Owner Le Pigalle hotel
Paris
Located in Quartier Pigalle in Paris's 9th arrondissement, the 40-room Le Pigalle hotel opens this November. A neighbourhood affair, it has recruited nearby businesses to contribute to – and operate within – the hotel. We caught up with its owner to ask what future he sees for the once gritty neighbourhood.
Why work with local businesses?
The collaboration is about authenticity. Everything in the hotel is made by someone in this area; it's a portal to the district. We serve one beer from a local microbrewer; the croissants are from a nearby baker; Pigalle DJ Viktor Kiswell picks the vinyls; and the marble, chosen by Festen Architects, matches the type used in 19th-century Pigalle.
What can visitors expect?
We want to attract people not only as somewhere to stay but also as a place to come for drinks, good music and a party. We have a cocktail menu by Gwladys Gublin, food served throughout the day, coffee for €1 and events on Friday nights.
How has the area changed?
It is safe now and popular with tourists. Prostitution and crime exist only as a vibe. Yes, they used to be rife but the district was also a hub of artistry, home to the likes of Dumas and Picasso.