Report / Gdansk
What's up, dock?
Rarely out of the news during the dying years of communism, Gdansk slipped into obscurity when democracy came to Poland. Now the port city is making waves again as it regains its place as a major trading hub and attracts a new generation of innovators.
With its red-brick architecture beneath a skyline dominated by cranes, Gdansk shipyard is a symbol of industrial and maritime heritage: it is also a powerful political emblem; the workers' movement led by the Solidarity trade union, which eventually helped bring democracy and the market economy to Poland, began here. It was here that the union's leader Lech Walesa, later president of Poland and a Nobel Peace Prize laureate, worked as an electrician.
The shipyard no longer produces large vessels but it is home to smaller companies active in shipbuilding and offshore wind power. While Gdansk traditionally depended on the sea for its living – it was once a part of the Hanseatic League of economically powerful Baltic and North Sea trading cities – the tide is changing and today it is fertile ground for start-ups and larger international companies.
Its location at the heart of a key Polish economic region, the so-called Tricity area that includes Sopot and Gdynia, means Gdansk is well placed to become a powerhouse in its own right. City hall's infrastructure investment of €1.4bn over the past 10 years has helped too.
"Thirty-five years ago Gdansk's shipyard was home to a peaceful protest against the Soviet occupation of Poland," says mayor Pawel Adamowicz. "This [peaceful] approach was very innovative. Today we also want to be innovative – but differently. We're making efforts to attract major business-process outsourcing investments but also budding start-ups."
Across town in the northern Oliwa district, the Olivia Business Centre hosts the offices of CTAdventure, a small business that typifies the entrepreneurial spirit Gdansk's mayor wants to encourage. Its co-founder decided to return to Poland from Silicon Valley, where he had been developing virtual-assistant software, to start his own business in the port city.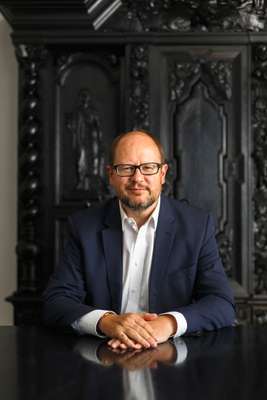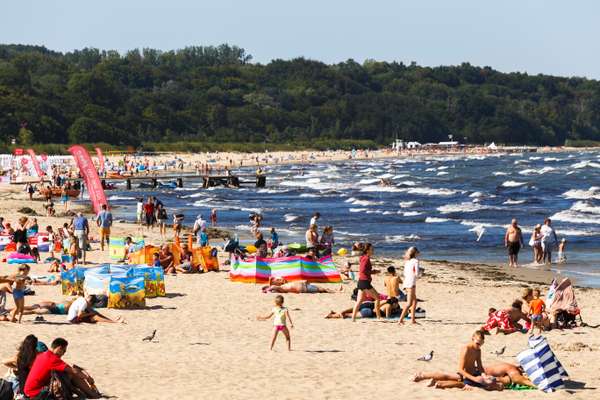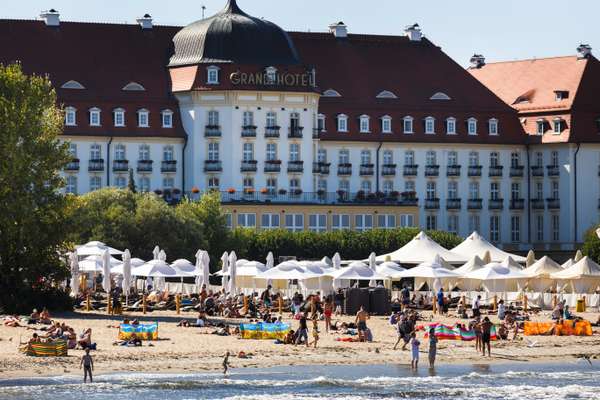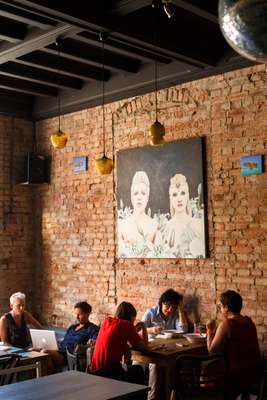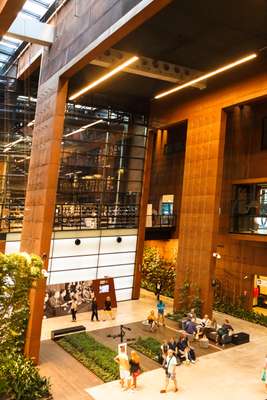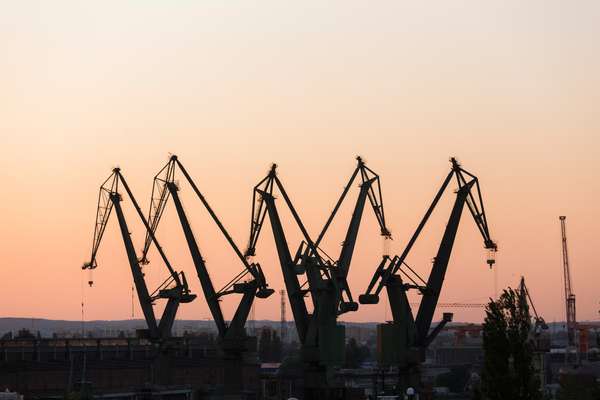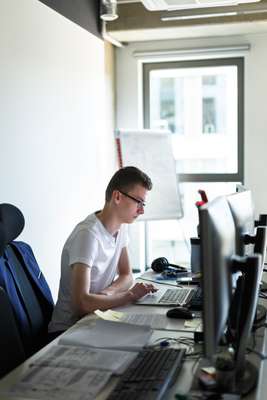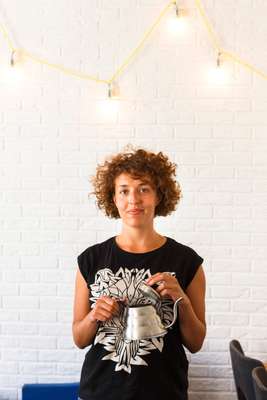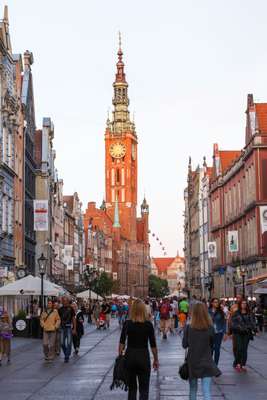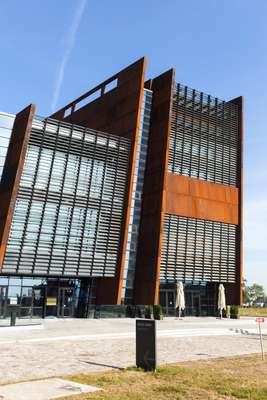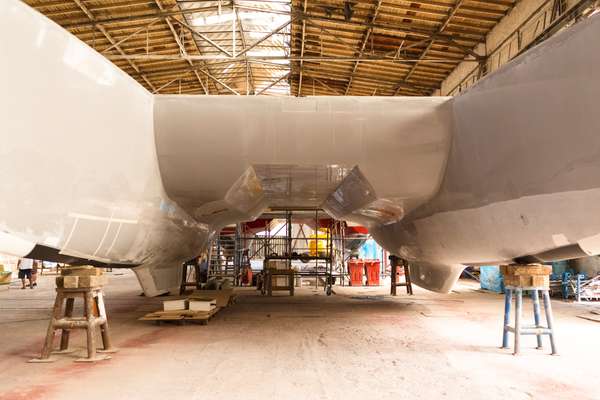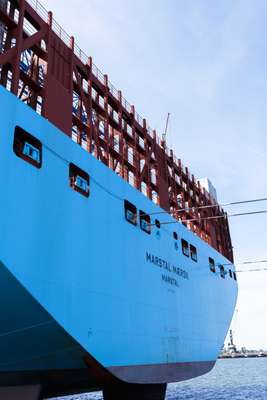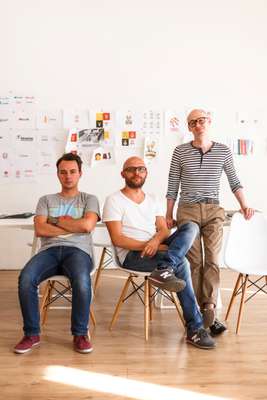 Marek Trojanowicz set up the business with Mateusz Marmolowski in January 2013 to produce augmented-reality software, obtaining money from investment fund Fundusz Kapitalowy ARP in the process. The company's flagship product, educational computer game Professor Why, was launched in May 2013.
"We wanted to find a safe way for children to make all kinds of chemical experiments on their own but without the risk of burning down their houses," says Marmolowski, who is now the CTO of the company. "Many educational games are simply boring and cannot compete against more fun alternatives. We wanted to make ours both enjoyable and educational."
Marmolowski and Trojanowicz lead a team of 12 and have been helped by Starter, Gdansk's start-up incubator. "With the English-language version of our software we're planning rapid expansion to foreign markets," says Marmolowski. Gdansk offers skilled programmers and graphic designers but labour costs are low compared to other large European cities and, according to Marmolowski, that makes it easy to run a company here and sell your products on the global market.
New businesses also come here to make use of the city's expanding office infrastructure. The Tricity area is Poland's fourth-largest market for office space, with close to 539,000 sq m.
However, in the first half of 2015, the region reported the highest office-space absorption in Poland, with tenants settling in to 40,900 sq m of workspace in a period of just six months. The figure clearly points to the growth of Gdansk as a magnet for new investment. In the Srodmiescie neighbourhood, a door in a graffiti-festooned wall leads to the minimalist open-plan office of creative agency Ultra. Its founders started the company five years ago after gaining experience in the textile industry. The firm is run by a team of five and specialises in designing and producing clothes, websites and brochures. It counts large multinationals among its clients, including Microsoft, Reebok and Samsung, as well as smaller outfits from closer to home. "Gdansk has been rapidly developing over the past few years," says co-founder Pawel Galinski. "It's a good time to develop companies like ours from the creative sector."
While the business has been growing steadily, a lot of Ultra's clients are from outside of Gdansk. The founders actually decided to set up here as opposed to any other Polish city – Warsaw would have been the obvious choice – because of the great quality of life offered by the coastal location. "In this line of business we could work from anywhere," says Galinski. "We like Gdansk and its atmosphere; the art scene is very strong and new places to go out are flourishing."
One of the districts that has been transformed in recent years is Wrzeszcz, north of the city centre. For a long time the neighbourhood was rough around the edges, plagued by petty crime and social issues. Today cafés and restaurants are revitalising the area one street at a time. Key to their success is a determination to activate the surrounding community rather than simply lure tourists from the pretty medieval centre around the Dlugi Targ (the Long Market).
Kurhaus is precisely such a venture: a neighbourhood café with the ambition to bring quality coffee to its Wrzeszcz locale. Named after a German term for a health spa, it's owned by Milena Kotecka, a 28-year-old psychology graduate, and celebrated its first anniversary in August. Kurhaus's wooden chairs, where customers perch to sip coffee roasted by Krakow-based Coffee Proficiency, are iconic pieces from Poland's communist-era modernist design movement. "We feel we have started an influx of new, hip places to the area," says barista Marta Majewska, who moved to Gdansk from Warsaw. "The café's sales generated a profit one month after its opening and we already have a strong local following."
Districts such as Wrzeszcz are key to the quality of life you hear so much about from those who have moved to Gdansk from other cities. And it isn't all about burgeoning business opportunities. To understand how residents make the most of their free time, take a trip to Sopot, Poland's most popular summer resort, 13km northwest along the Baltic coast. As well as sandy beaches and a vibrant nightlife, the town offers a slower pace of life away from the daily rush of the city.
The town is bisected by Bohaterow Monte Cassino Street, a busy boulevard of shops and cafés that leads down to the waterfront, which in turn is dominated by the imposing structure of the Grand Hotel. On summer weekends the beach here is packed, the marina filled with yachts and the long wooden pier heaving with urban escapees.
Back in the mayor's office in Gdansk, Adamowicz outlines his plans for the city he has served since 1998. By 2020 he aims to spend €1.2bn on a range of key infrastructure investments and civic improvements, including new tram lines, sports facilities, two new schools and 10 nurseries. Once he has finished overhauling the city's infrastructure, he wants to expand and enhance its urban common space.
As Poland's prime vantage point on the Baltic Sea and its gateway to sea trade, Gdansk has a lot going for it in a country set to blossom in the coming years. But as home to the European Solidarity Centre, the rusty edifice commemorating the trade union situated poignantly in the heart of the city's shipyard, Gdansk is also well placed to bridge the gap between Poland's bright future and its troubled and complex past.